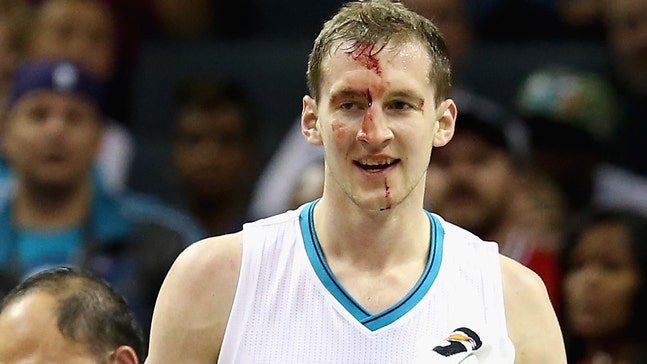 WATCH: Joakim Noah elbow bloodies Cody Zeller's face, courtside fan disgusted
Published
Nov. 4, 2015 9:58 a.m. ET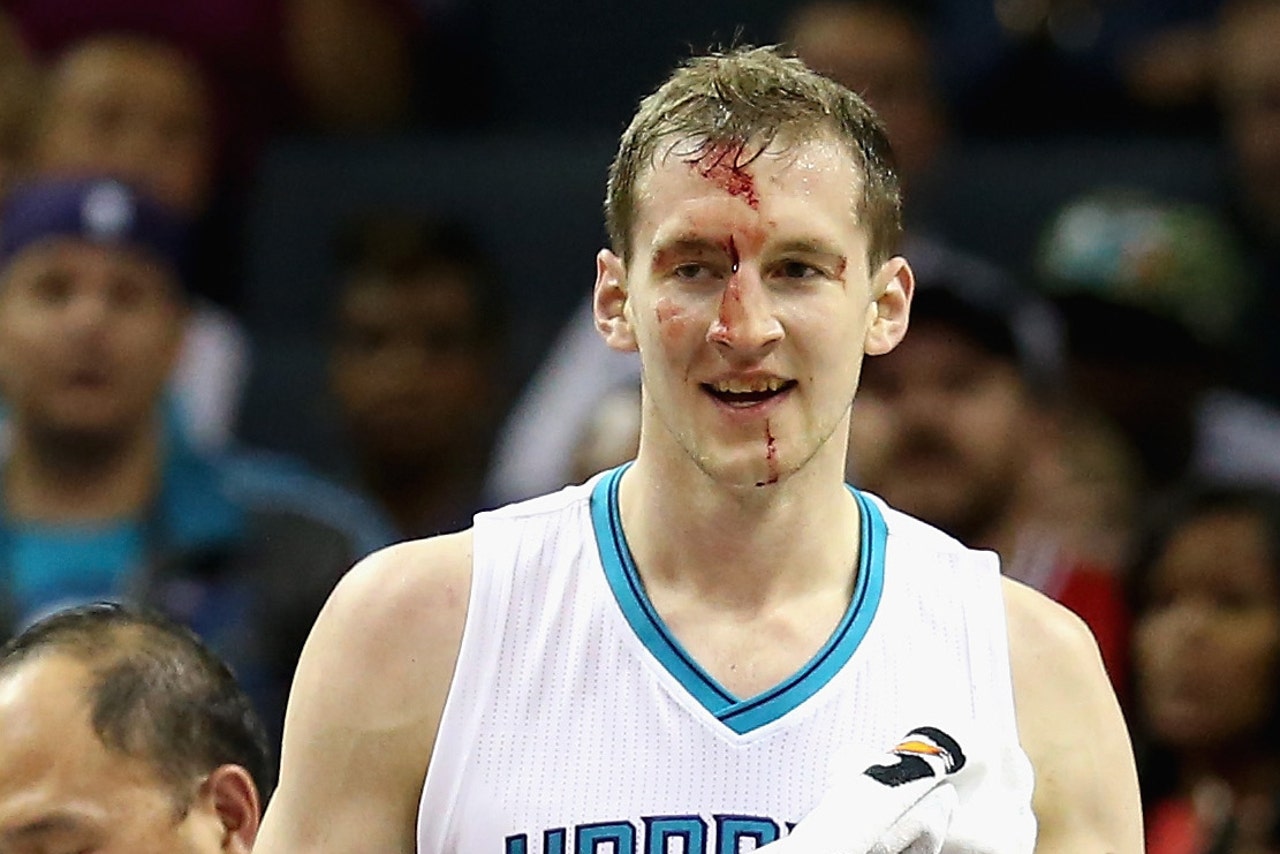 Early in the second quarter of Tuesday night's Chicago Bulls-Charlotte Hornets game, the Bulls' Joakim Noah and Hornets forward-center Cody Zeller contended for a rebound when Noah's elbow smashed squarely into Zeller's face.
The 23-year-old Zeller's forehead took the brunt of the (unintentional) blow, but it appears his nose got whacked in the exchange too -- or perhaps it only looks so because blood dripped from the wound onto his eyebrows, nose, chin and all over his hands.
The scene was complete with blood squirting, which takes us to the star of the video: the woman sitting courtside to the left (her right) of the man in the orange sweater. Watch her reaction around the 0:27 mark:
Maybe you prefer the Vine (via The Cauldron):
We're guessing she doesn't work in the healthcare industry. It's OK, lady, he's fine. Zeller received eight stitches on his forehead and re-entered the game later, like a true hockey player.
---
---