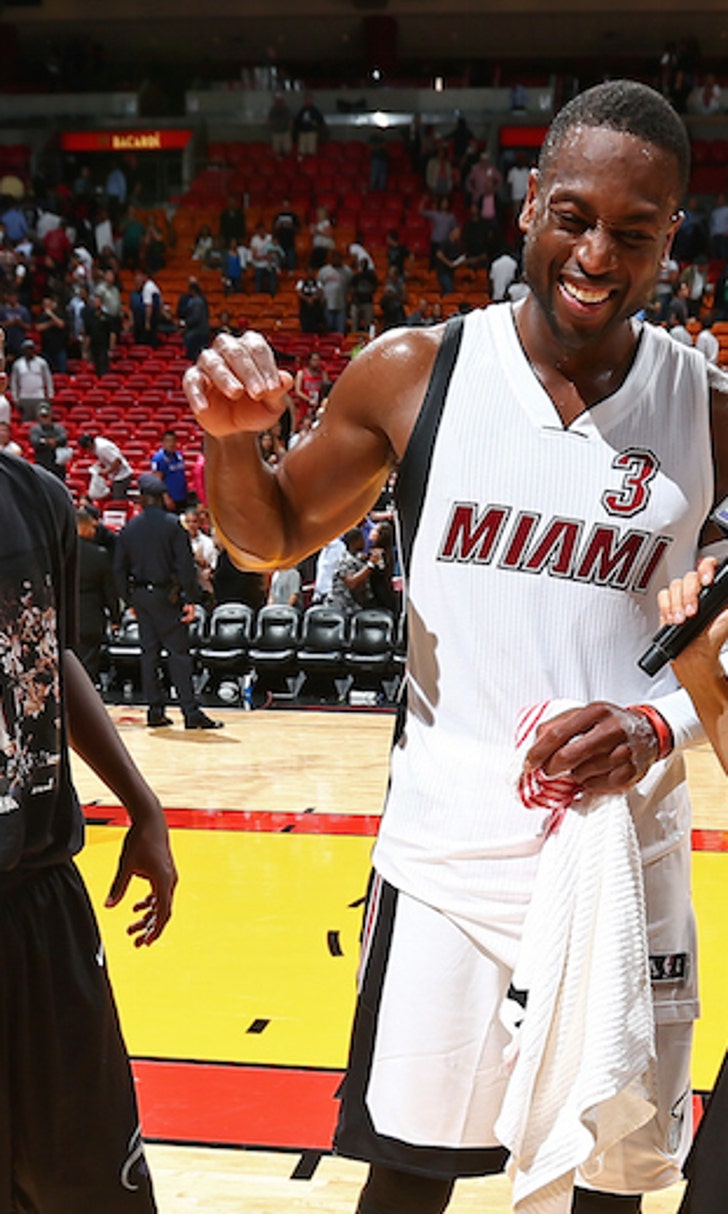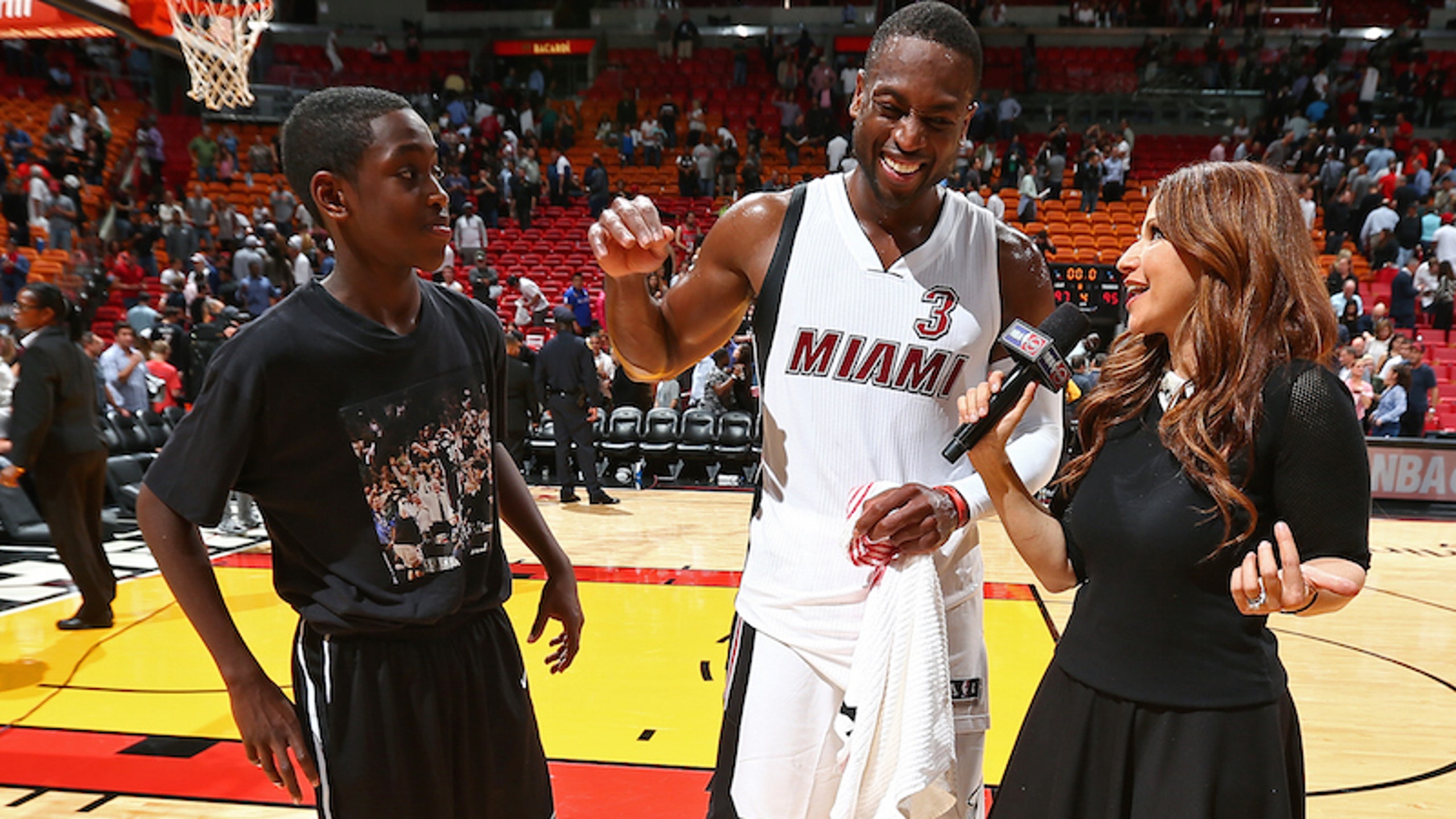 Watch Dwyane Wade's 13-year-old son Zaire balling just like his father
BY Brett Smiley • February 2, 2016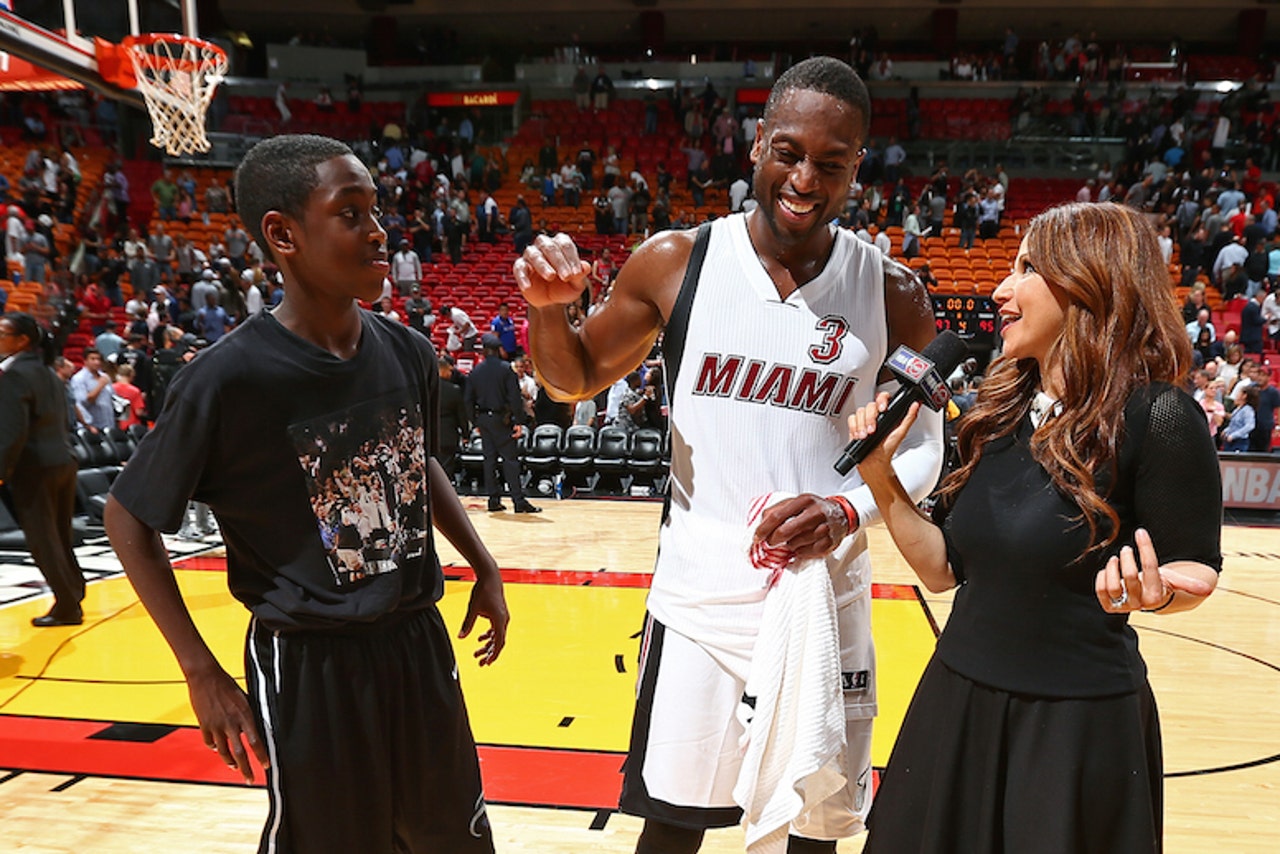 It looks like Dwyane Wade's 13-year-old son Zaire may one day take his turn in the family business.
Recent footage of the Miami Heat star's son reveals that Dwyane's eldest son Zaire (turning 14 on Feb. 4) has some serious game. This two-minute video below showing Zaire at John Lucas' basketball camp is pretty awesome. He makes a great no-look pass, drives to the rim and finishes, rises to block a shot and plenty more:
Scouts may want to take notice, just not too soon.
Zaire has certainly benefited from growing up around the game. Only a few days ago, he texted dad some advice while Dwyane went through a rough patch. Now the Heat have won four in a row.
---
---