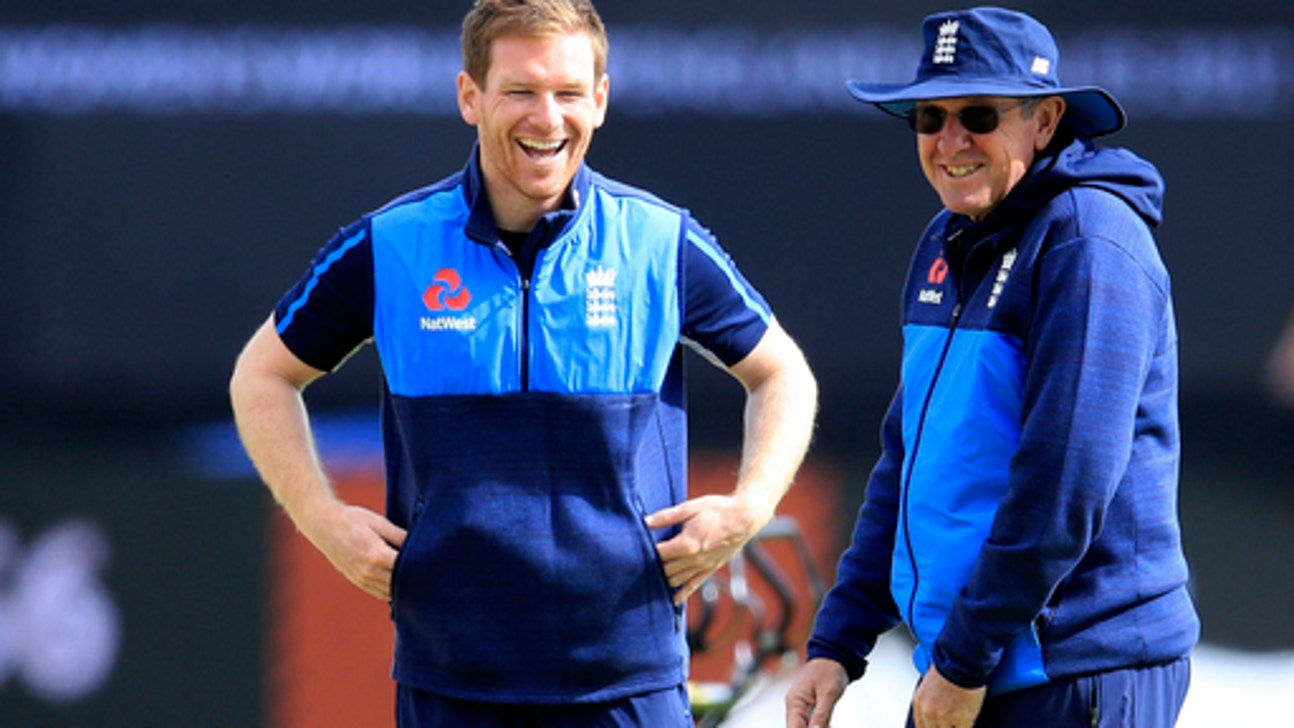 Washouts leave Australia in danger at Champions Trophy
Updated
Mar. 4, 2020 7:42 p.m. ET

The vagaries of the English summer weather have left Australia on the brink of group-stage elimination for the second straight Champions Trophy.
It could be the world champion's fiercest cricketing rival applying the final blow.
The Australians have to beat England at Edgbaston on Saturday to guarantee a place in the semifinals, following washouts in their opening two games in Group A.
With two wins from two, the English have already qualified.
Just don't expect any let-up from the tournament hosts.
''From our perspective, if we're looking to win this tournament and go beyond and win the World Cup, we need to be beating the best sides in the world,'' England captain Eoin Morgan said on Friday. ''And Australia, at the moment, are one of them.''
Australia's performance at the Champions Trophy was always likely to be judged within the context of its players' industrial dispute with their governing body, Cricket Australia, over a potential restructuring of their pay model.
The issue continues to linger, and has been brought up at most news conferences and media events. On Thursday, David Warner, Australia's vice-captain, even accused Cricket Australia of unsettling the team ahead of the England game by releasing a video describing the long-established current payment deal as ''unbalanced and unsustainable.''
However, if Australia gets knocked out, the players are unlikely to blame elimination on the dispute.
The team's first match, against New Zealand, was abandoned because of rain with Australia on 53-3 after nine overs chasing a revised target of 235 from 33 overs. Australia admitted it was lucky to escape without a result.
Three days later, Australia would surely have beaten Bangladesh only for rain to intervene again. Chasing 183, Steve Smith's side came off at 83-1 after 16 overs, four overs short of the number needed for a result.
The two abandonments mean Australia hasn't won any of its five Champions Trophy games since capturing back-to-back titles in 2006 and '09. In the 2013 tournament, also held in England, Australia lost to England and Sri Lanka, and had a washout against New Zealand.
''That's part and parcel of playing here in England, quite often. There's always . well, there's quite often some rain around. We can't control the weather,'' Smith said.
''Our guys have been keeping their eye on the weather. It obviously hasn't been great to us so far.''
With India or South Africa set to be eliminated in Group B on Sunday and Australia in danger in Group A, the rain-affected Champions Trophy could be losing two of cricket's best ODI teams this weekend.
''It's a quarterfinal for us, and that usually brings out the best in us,'' Smith said. ''Let's hope that this is the case tomorrow.''
Given the Australians' limited time in the middle, their form is difficult to gauge. They are, however, world champions and the world's No. 2-ranked team.
''They don't have any guys who have played single-figure games (this season),'' Morgan said. ''We just assume they're in good form.''
---
Steve Douglas is at www.twitter.com/sdouglas80
---