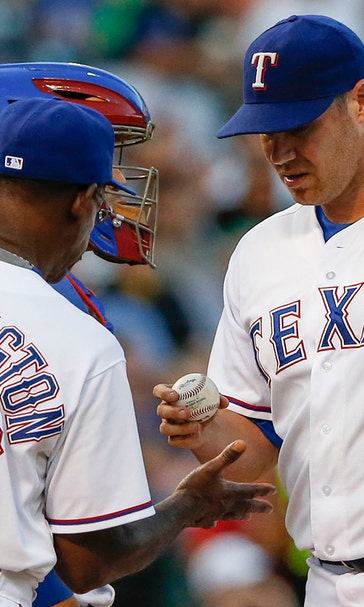 Washington delivers message in postgame meeting
BY foxsports • July 11, 2014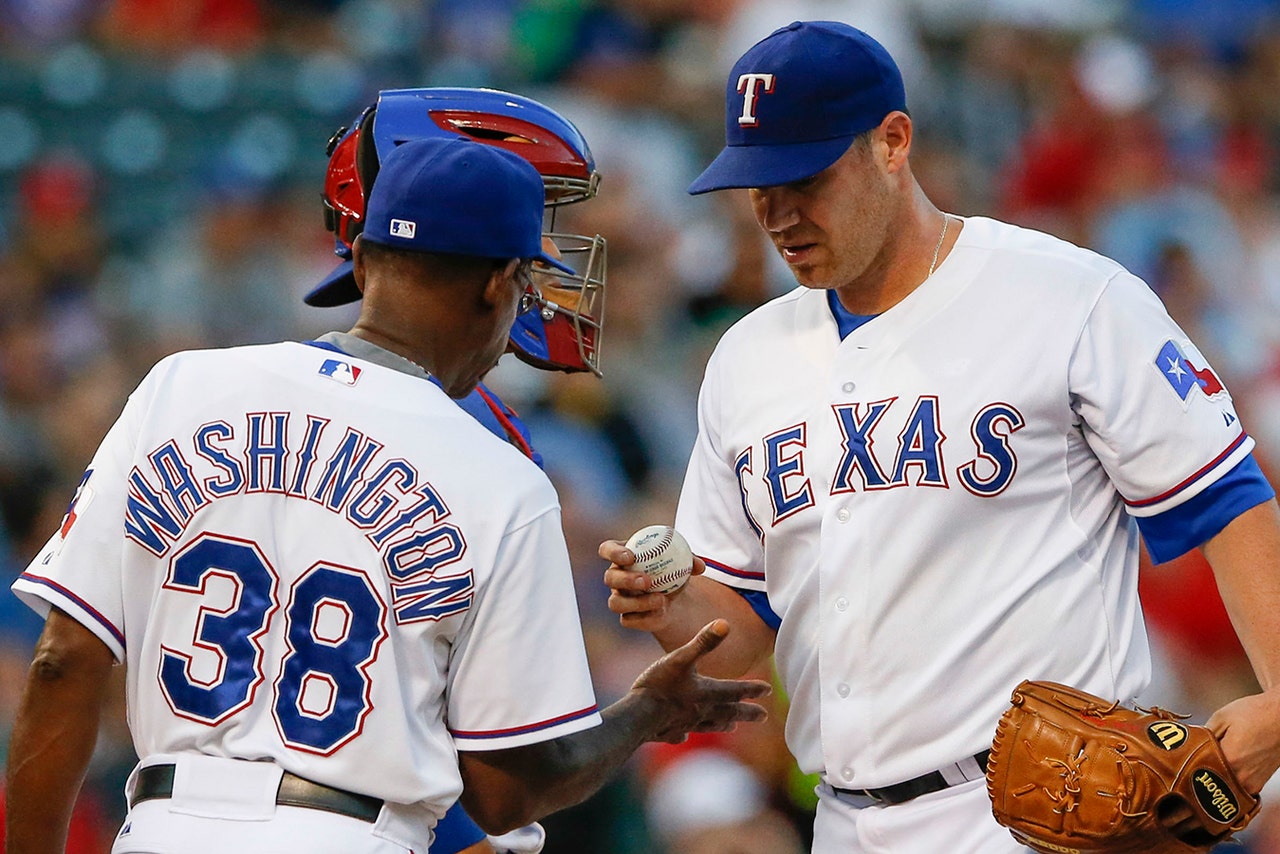 ARLINGTON, Texas - Texas Rangers manager Ron Washington had seen enough after Thursday's dreadful 15-6 loss to the Los Angeles Angels.
A Texas team that's been plagued by injuries and inconsistency has the worst record in baseball and has lost 19 of its last 22 games.
A message had to be delivered after a fifth-straight loss and it was delivered.
"I think it was needed," catcher Chris Gimenez said. "Obviously we haven't been playing very good. I think the biggest thing out of it is we're not going to make excuses for ourselves. Everybody knows we've lost a lot of pieces to the puzzle. That's just an excuse. We still feel like we have guys in here that can play and we need to act accordingly."
While Washington wouldn't get into specifics of what was said in the meeting, which delayed the postgame media interviews until 30 minutes after the game ended, Thursday starter Colby Lewis said Washington was upset.
So were the players.
"We don't lose here and that's what's going on," Lewis said. "We've got to make changes and it all happens in this locker room whether we want to make the changes or not."
Washington believes he got his point across.
"I think I needed to remind them of some things that's why I called a meeting and did that," Washington said. "I think they received my message well. When I decide to give a message it's always received well. The message that I sent was private. I just think it needed to be sent."
The Rangers have had three players make their big-league debuts on this homestand and have used 49 players this season, just six shy of the all-time record.
But for an organization that's been to the postseason in three of the last four years and missed out on a fourth trip in one-game playoff, winning is expected. That's the bar regardless of the names on the jerseys.
"We're not a losing team and this organization has done very well for itself the last few years and they continue to expect that," Gimenez said. "He had some really good things to say. Really you never want your season to come to the point where the manager has to do that. I really felt like it was needed. If we can't pick it up from here on out, we don't deserve to be here basically."
---