Draymond Green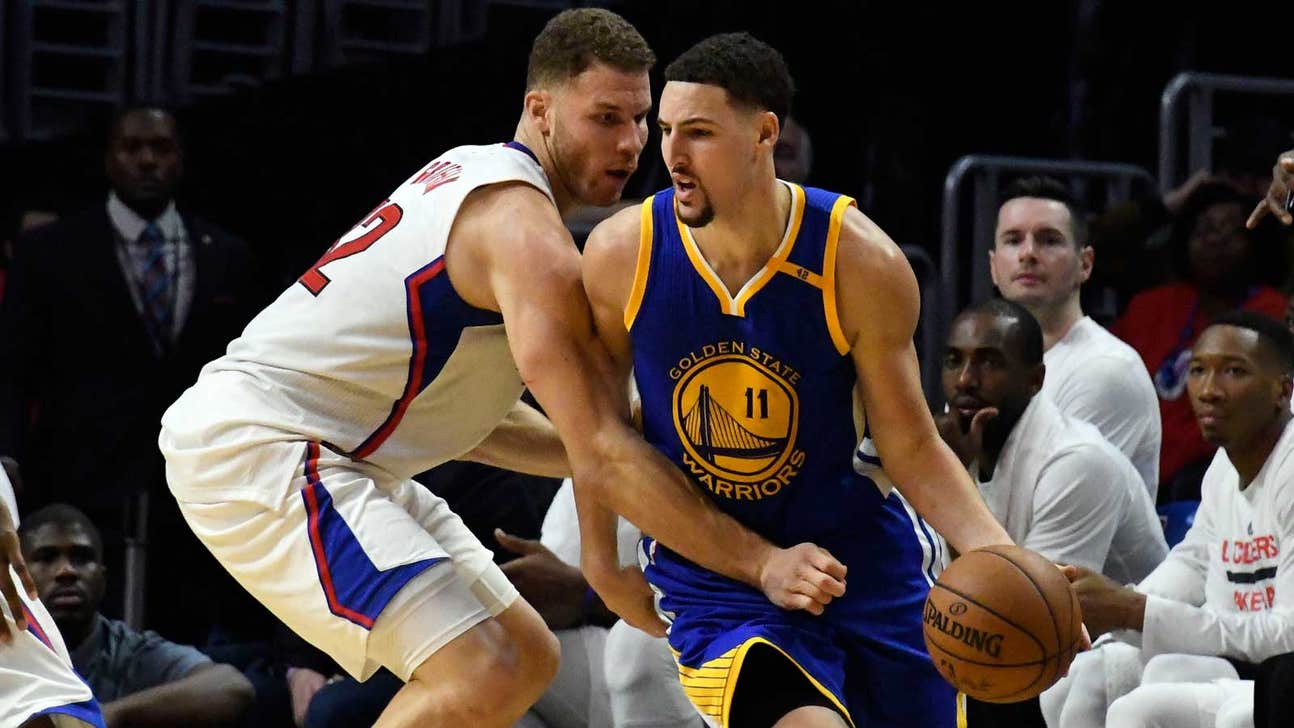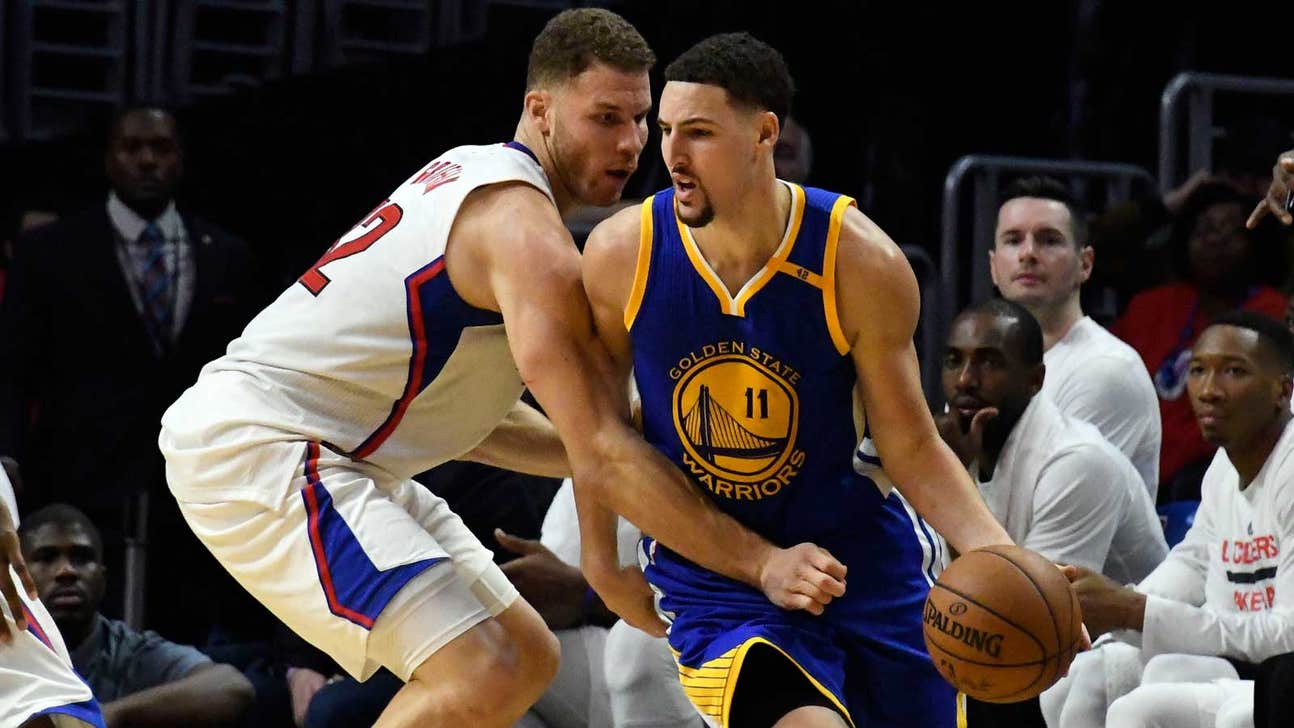 Draymond Green
Warriors rout Clippers 115-98 for 7th straight win over LA
Published
Dec. 14, 2016 8:33 a.m. ET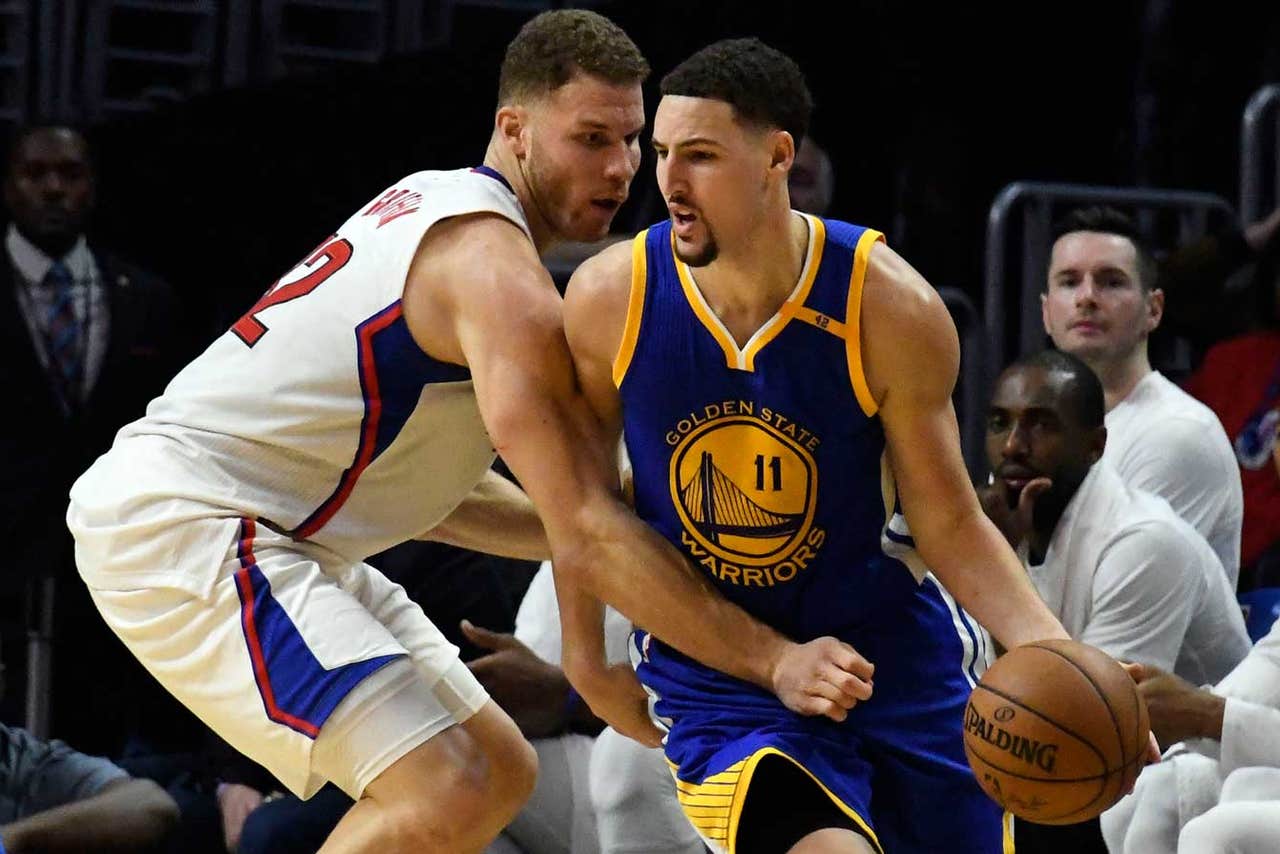 LOS ANGELES (AP) -- Golden State lacked its usual outside shooting touch. The Warriors still had an easy time with the Clippers.
Klay Thompson scored 24 points, Draymond Green added 22 points and the Warriors won 115-98 Wednesday night for their seventh straight victory over Los Angeles.
Stephen Curry had 19 points for Golden State, and Kevin Durant, who came in averaging a team-best 27.0 points, was held to 16 on 5-of-17 shooting.
Curry failed to make a 3-pointer for just the second time this season, going 0 of 8. The Warriors were 7 of 30 from long range.
"You try to affect the games other ways when your shot is not falling," Curry said. "That's kind of the test. To stay locked in and not get frustrated because I know it won't happen that often. We'd like to make every shot every night and have that free-flowing offensive rhythm. But for us, if we can defend and not turn the ball over, we're going to be in good shape most nights. Tonight was a testament to that."
Jamal Crawford scored 21 points for the Clippers, who have lost five of seven. Four of their seven overall losses have come at home.
"Our spirit wasn't right," said Chris Paul, who shot 7 of 14. "We gave them a lot of baskets. A team that shoots as well as they do, we can't give them points."
Blake Griffin struggled, scoring 12 points on 5-of-20 shooting and while committing seven of the Clippers' 14 turnovers. J.J. Redick had two points, well under his 15.5 average.
"I turned the ball over, I missed some easy shots, forced some bad shots," Griffin said. "We got some work to do, obviously."
The Warriors set a dominant tone in the first quarter when they shot 56 percent. They erased the Clippers' one-point lead with a 28-9 run to lead 37-19.
Golden State's defense smothered the Clippers' shooters, who were held to 33 percent in the first, and forced coach Doc Rivers to bring in his second unit. The reserves couldn't get anything going while Thompson, Curry and Green combined to score 15 consecutive points as part of Golden State's big run.
"Great night defensively," Warriors coach Steve Kerr said. "If we defend like that and take care of the ball, even on a night when shots aren't going in, we have a chance to win anywhere, even on the road against a great team."
Trailing by 20 early in the second quarter, the Clippers clawed back within seven on three 3-pointers by Crawford, including a rainbow that just beat the shot clock. Paul added seven points and DeAndre Jordan dunked to get to 53-46. But just as quickly, the Warriors restored their lead to 62-49 at halftime, capped by Green's 3-pointer.
Even a 12-0 run by the Clippers only cut their deficit to 14 points late in the third after they fell behind by 27 earlier in the quarter. On the Warriors' last possession, Curry and two teammates fell down but Kevon Looney still dunked to send them into the fourth leading 91-75.
TIP-INS
Warriors: Thompson was coming off his career-high 60-point performance against Indiana on Monday. He was 8 of 18 from the floor against the Clippers. ... They have won seven straight on the road. ... They shot 48 percent from the floor, just under their league-leading 50 percent.
Clippers: Their losing streak to the Warriors is the team's longest active skid against any opponent. ... Their last win against the Warriors came on Christmas Day 2014 at home. ... Doc Rivers, Griffin and Paul each got technical fouls. ... Jordan is two rebounds away from 6,000 in his career. ... G Raymond Felton missed the game for unspecified family reasons and is expected to be out a couple games. ... Jay Z, Chris Rock, Olympic champion gymnast Simone Biles and the Rev. Jesse Jackson attended the game.
NEXT TIME
The teams meet three more times in the regular season, once in January and twice in February.
"Don't get too cocky when we play them next time," Thompson said. "They're very capable. It was just a great effort by us."
UP NEXT
Warriors: At Utah on Tuesday in the second game of a back-to-back as part of a five-game trip, equaling the team's longest of the season.
Clippers: Host New Orleans on Saturday after a rare two-day rest.
--
---
---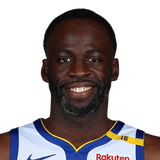 Get more from Draymond Green
Follow your favorites to get information about games, news and more
---