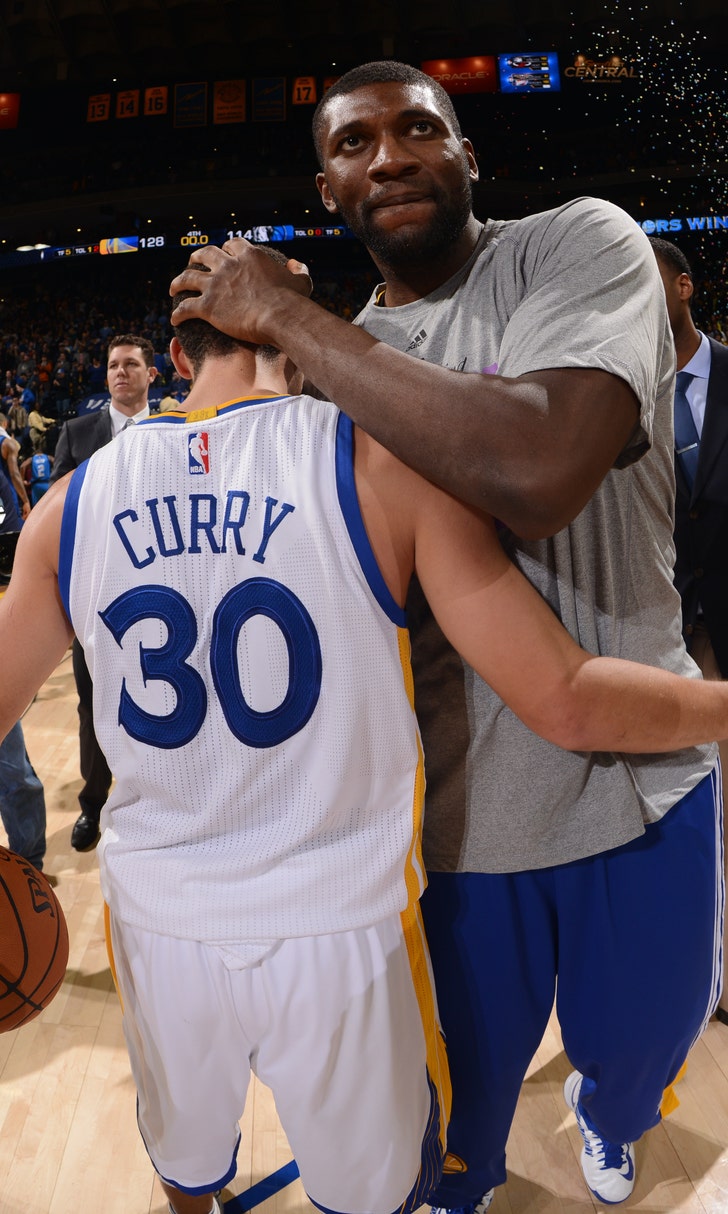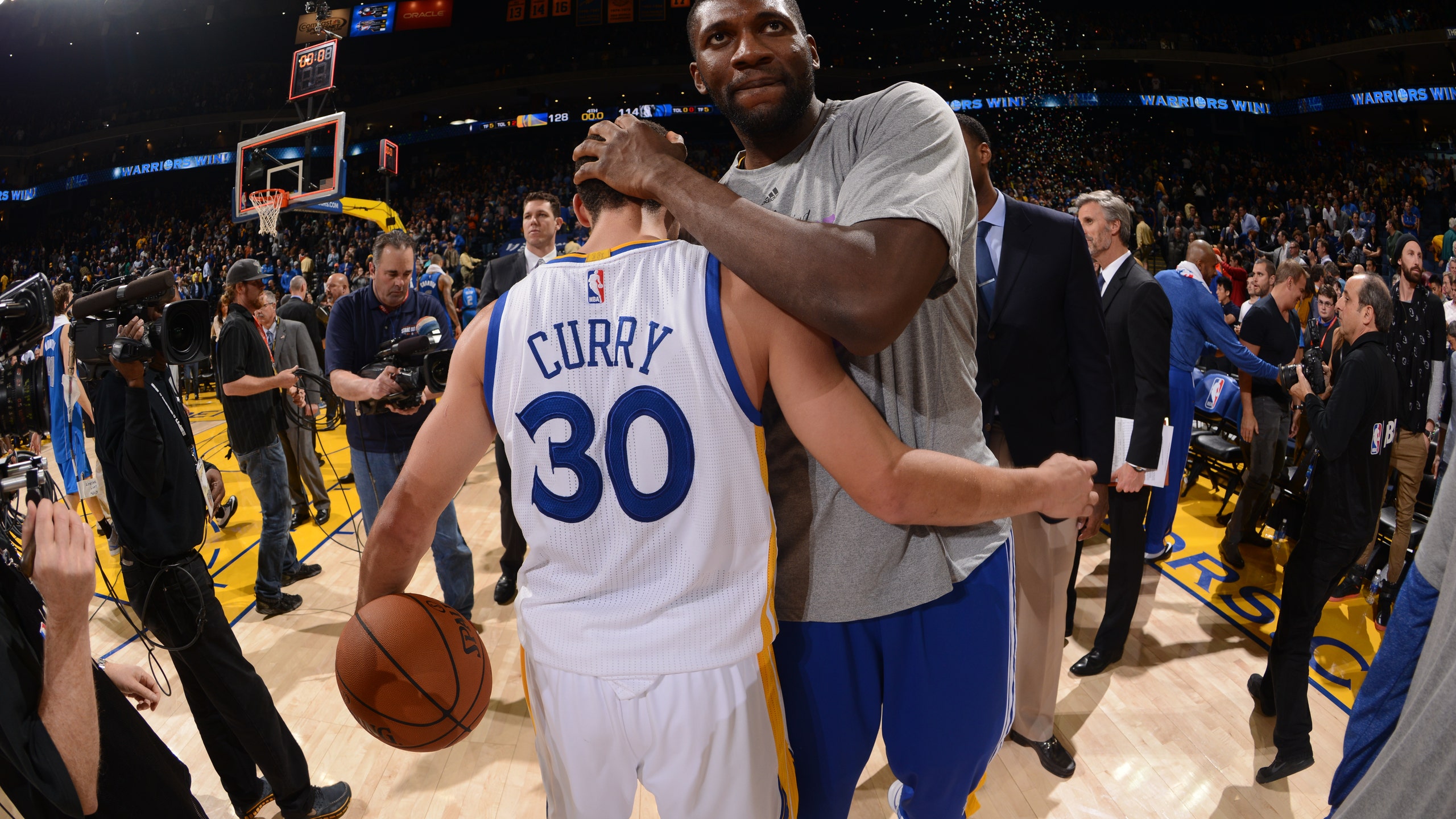 Warriors center Festus Ezeli can't stop losing credit card roulette at team dinners
BY Brett Smiley • February 11, 2015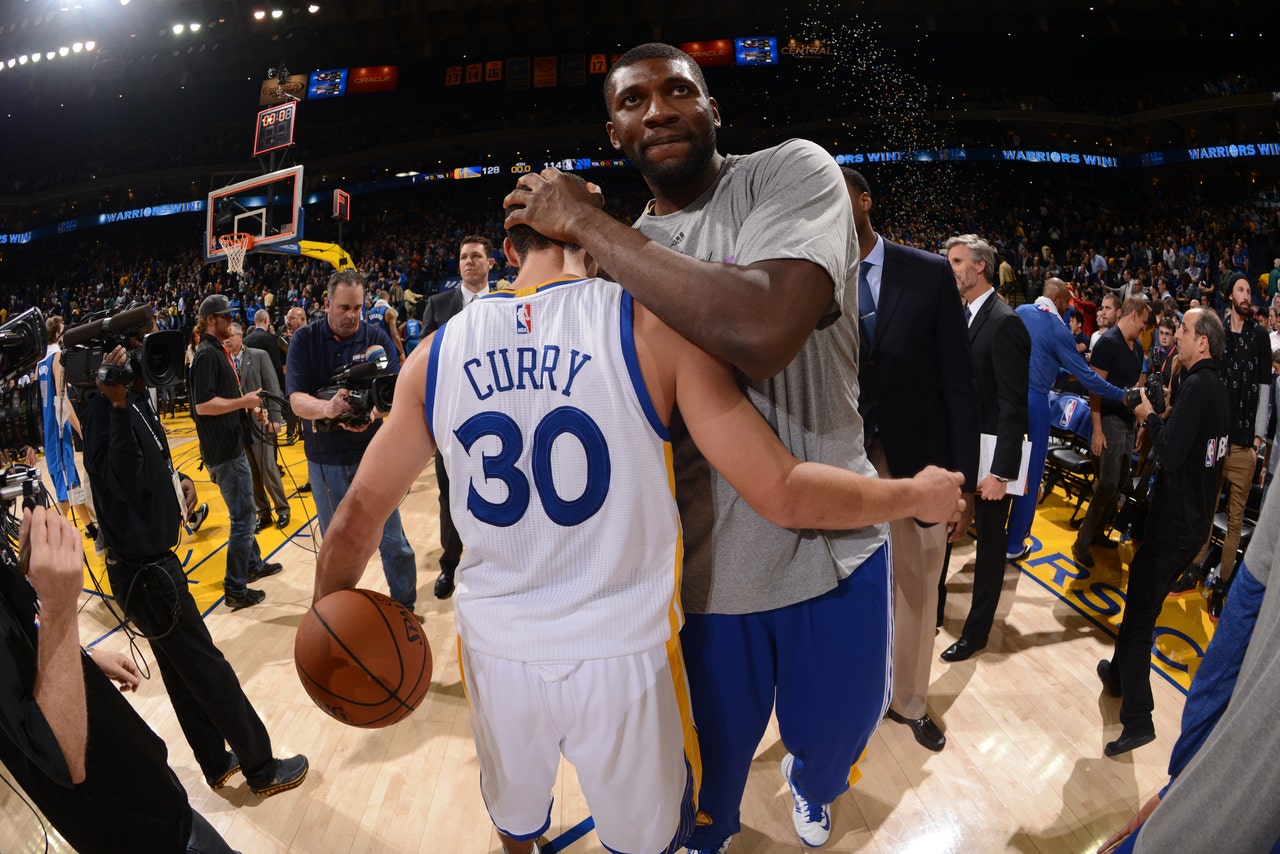 Tucked within an interesting story about the origins of the Golden State Warriors' team chemistry is an amusing subplot about center Festus Ezeli's costly bout with bad luck. 
The league-leading Warriors (41-9) credit much of their on-court chemistry to the fact that they genuinely enjoy hanging out with one another off the hardwood. In fact, according to the Wall Street Journal, groups of 10 or even more players will often get together for dinners while on the road.  
Check out this clip from December when the 25-year-old Ezeli lost once again:
No one's heart will bleed for a guy making over a million, but the tabs these big men run up are sure to make a dent in anyone's wallet.
Follow The Buzzer on Facebook and always bet on red.
---
---