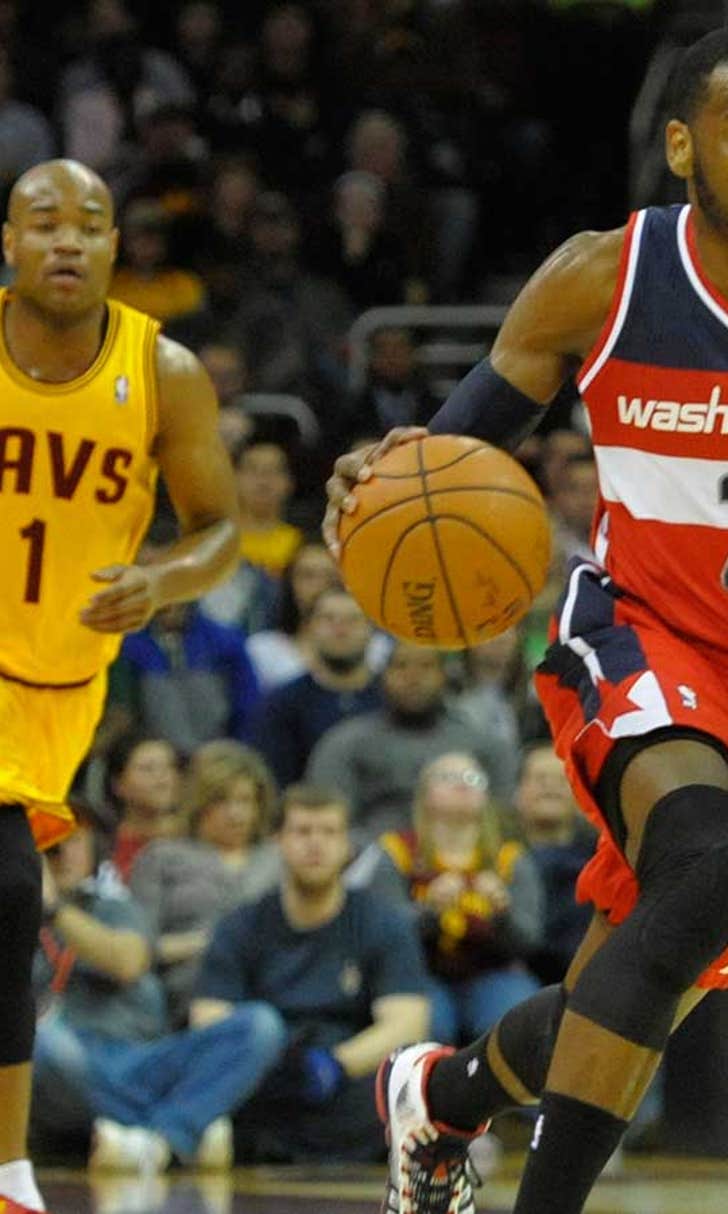 Wall, Beal lead Wizards past Cavaliers 96-83
BY foxsports • February 23, 2014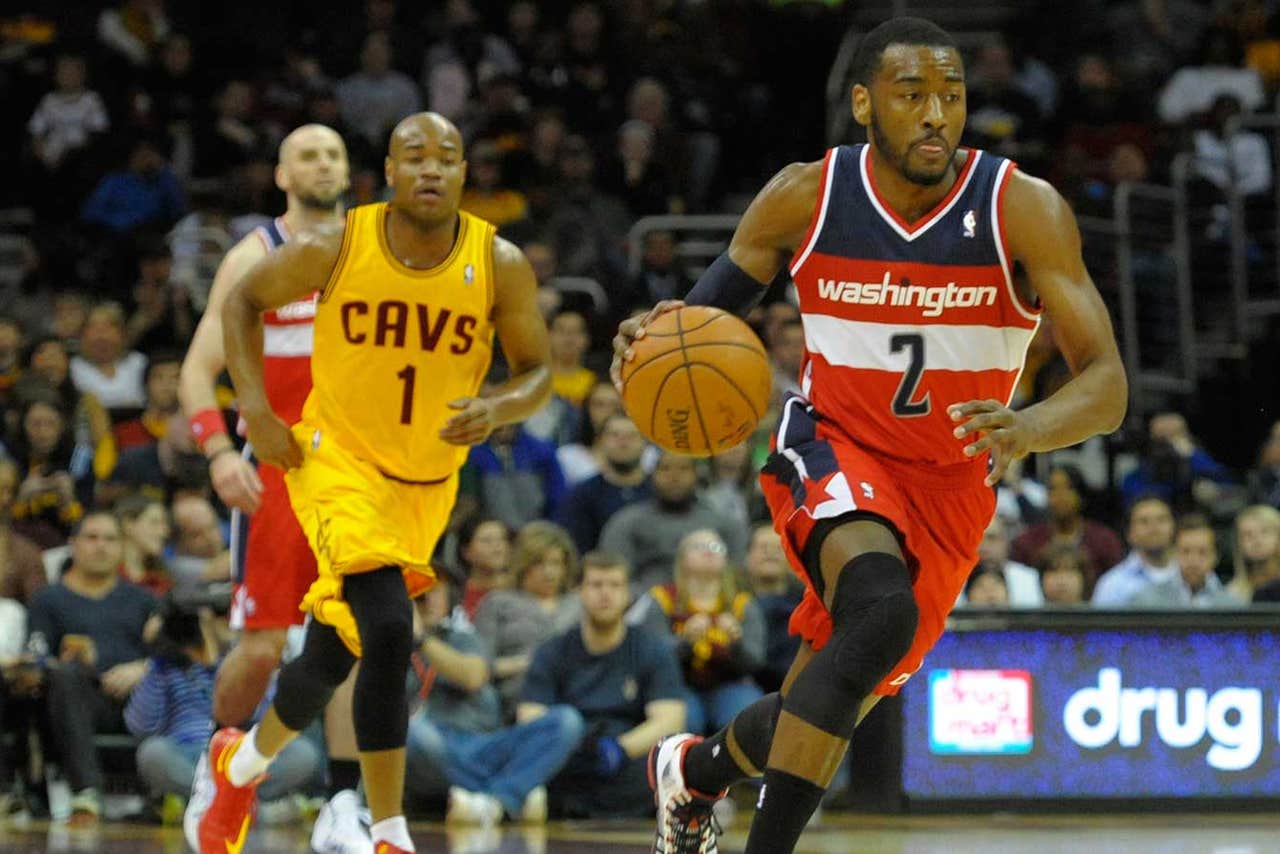 CLEVELAND (AP) -- John Wall scored 21 points, Bradley Beal had 17 and the Washington Wizards beat the Cleveland Cavaliers 96-83 on Sunday night.
The Wizards held the Cavaliers to 11 fourth-quarter points to return to .500 at 28-28 on the season. They also strengthened their hold on the fifth spot in the Eastern Conference standings.
The strong defensive performance in the final period came after Washington lost Nene to a sprained left knee midway through the third quarter. He had eight points, four rebounds and four assists in 21 minutes.
Nene was coming off one of his best games with the Wizards, when he had a career-high 30 points in Saturday's win over New Orleans, including the game-winning dunk with less than a second left.
Luol Deng led Cleveland with 17 points and the injury-riddled Cavaliers lost for the second straight time after winning six in a row.
The Cavaliers played without center Anderson Varejao (sore back) and guards Dion Waiters (hyperextended left knee) and C.J. Miles (sprained left ankle).
Washington led 78-72 after three quarters, and then grabbed control in the fourth. Two baskets by Kevin Seraphin, who replaced Nene, and five points by Beal helped the Wizards build a double-digit lead before Trevor Ariza's 3-pointer with a little over a minute left made it 96-81.
Ariza scored 15 points and Marcin Gortat had 13 points and 13 rebounds.
Spencer Hawes, playing his second game since being acquired from Philadelphia on Thursday, had 16 points and 12 rebounds for Cleveland. Kyrie Irving added 15 points.
The Wizards used a 12-0 run midway through the first quarter to go ahead for good. Cleveland got within one point several times in the third quarter but never pulled even.
The game featured two of the top young point guards in the league in Irving and Wall. Irving was the MVP of the All-Star game and Wall won the dunk contest.
Wall ended the first half with a dunk and two 3-pointers in the final 1:21. He banked in a 30-footer to beat the clock to end the first half, giving Washington a 58-52 lead.
Washington scored the first two baskets on a tip-in and a fast break after a bad pass by Irving, leading to a timeout by Cleveland coach Mike Brown just 31 seconds into the game. Brown's message obviously worked as the Cavaliers took a 13-8 lead, but the Wizards scored the next 12 points to go ahead 20-13.
Hawes made his home debut late in the first quarter. He had 13 points and seven rebounds in 14 first-half minutes.
---