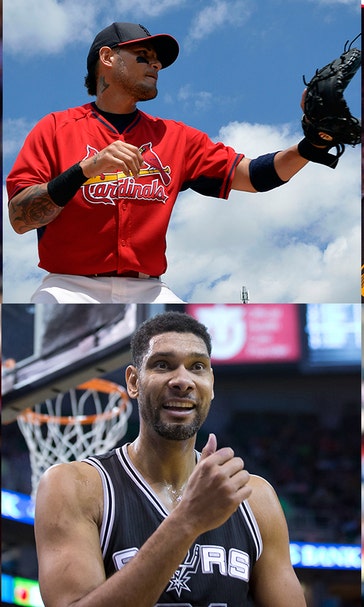 Wainwright's Cardinals-Spurs comparison is right on the money
March 19, 2015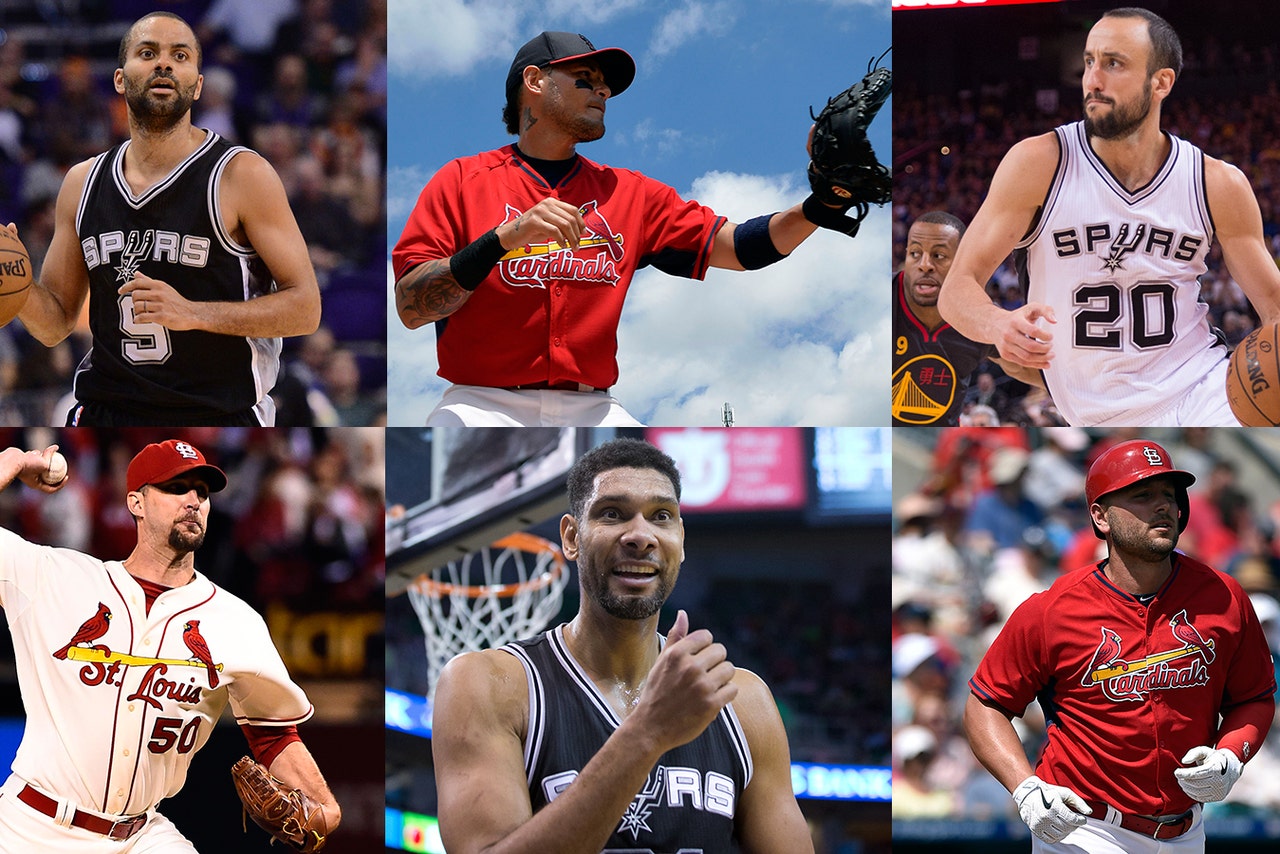 JUPITER, Fla. -- Adam Wainwright, as he has been known to do, gave the media a great line recently when, in a USA Today story, he compared the Cardinals to the San Antonio Spurs.
"People say we're boring," Wainwright told Bob Nightengale, USA Today's lead baseball writer who is based in St. Louis. "That's fine. But it's kind of like the San Antonio Spurs, right? They just show up every year, play well and act professionally. That's who we are."
An apt comparison, indeed.
The Cardinals can't match the Spurs' incredible run of soon-to-be 18 straight playoff appearances and five championships since 1999. But St. Louis is the National League's winningest team since 2000 and has won two World Series and reached the postseason an NL-best 11 times in 15 seasons.
The Spurs have Tim Duncan, Tony Parker and Manu Ginobili.
The Cardinals have Yadier Molina, Matt Holliday and Wainwright.
The Spurs have an up-and-comer in Kawhi Leonard pushing to join the terrific trio.
The Cardinals have any number of candidates who could do the same, from Matt Carpenter to Lance Lynn to Jason Heyward.
The question is, who is the Cardinals' version of Duncan, the Spurs' anything-but-flashy leader?
"Well, it's not Yadi. He's a little too flashy," Wainwright said. "We have a couple of Tim Duncans. Matt Holliday every year goes out and hits .300, 20 homers and close to 100 RBIs. I'm a Duncan type because I'm boring as crap. At the end of the year, nobody saw me strike out 17 in one game, nobody saw my four no-hitters. You're like, 'He has 20 wins?'"
"Waino's the tallest," Holliday said. "But I don't know. I think the comparison is based on that the core of this team is very team-focused."
Granted, likening a 7-foot future Hall of Fame basketball player with major league stars is a reach. But Wainwright's main points -- that both teams win consistently, go about their business the right way and pretty much are taken for granted outside of their home markets -- are as accurate as one of Duncan's 15-foot bank shots.
"It's OK with the guys on this team that we don't have the highest number of jerseys sold or we're not on the cover of video games or don't have national endorsements," Holliday said. "What he's talking about is we're here for one thing: To win, and to represent our teammates, our organization and our families in a positive manner. That's a similar trait to what the Spurs do."
Also, as with the Spurs, the Cardinals' front office seeks players they believe will fit in the team's workman-like, low-key clubhouse and put the name on the front of the jersey ahead of the name on the back.
"Our core demands that, too," Holliday said. "And when the core of your players, sort of your best players, are setting the example, a lot of times guys fall in line. That's like Ginobili, Parker and Duncan. They're the three best players on the team and they set an example. If you don't follow that example, it's recognized quickly and either they get them out or get them in line in a hurry."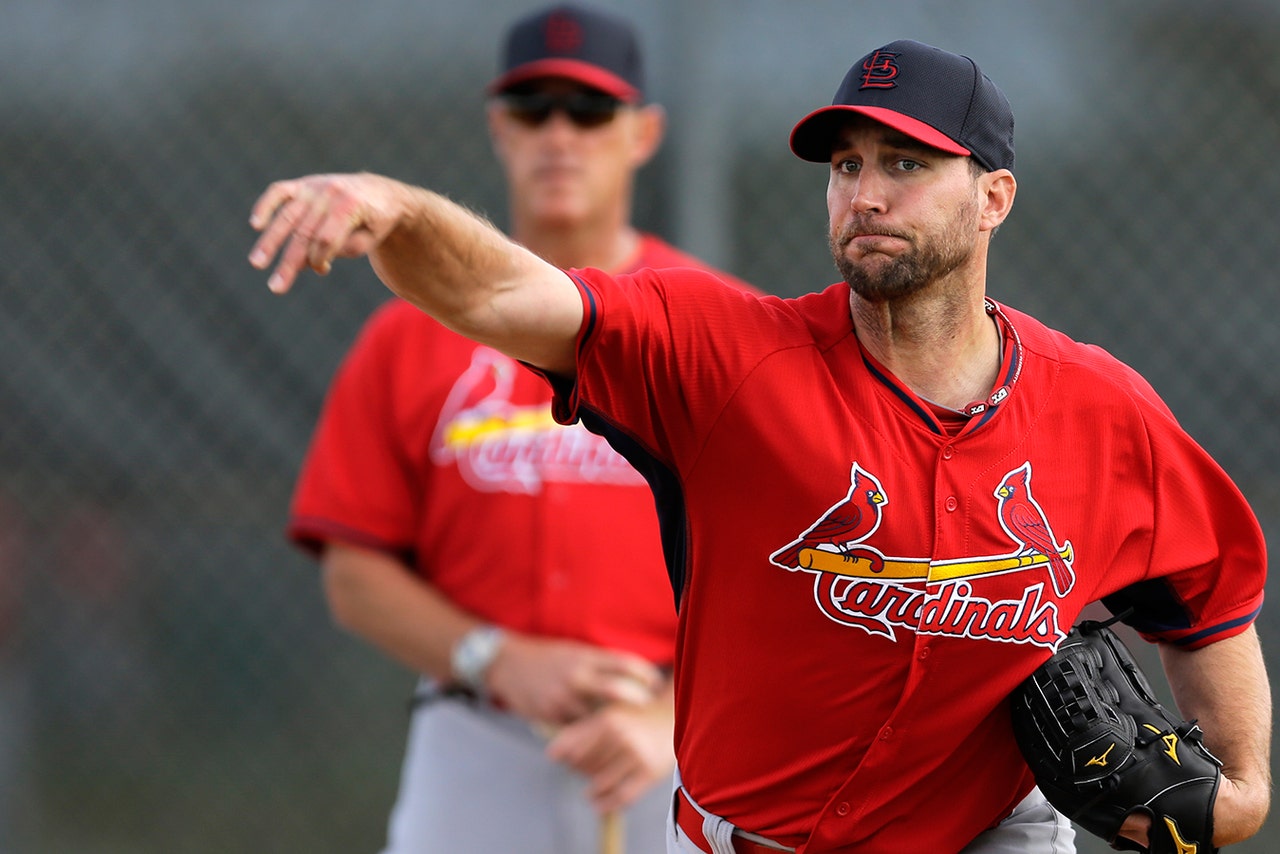 Check out some of the action from Jupiter in our Cardinals spring training photo gallery. 
In both cases, those who make the personnel decisions would have it no other way. With the Spurs, Gregg Popovich serves as the longest-tenured coach in any of the big three sports in large part because he has as much input on the roster as anyone in the organization. Years ago, I asked Popovich how he is able to consistently put together teams with such good chemistry. He did not hesitate answering. "I don't like to coach a-holes," he told me.
To see the value the Cardinals place on makeup, just look at the players John Mozeliak brought in this year. When they signed Matt Belisle, the first thing a scout told me was, "His makeup is off the charts." Heyward, Mark Reynolds and Jordan Walden fall in the same mold.
And again, for both clubs, this process seems to build year after year, with one group of core players leaving its stamp on the organization for others to follow. In San Antonio, David Robinson, Avery Johnson and Sean Elliott paved the way for Duncan, Parker and Giniobili much like Chris Carpenter, Scott Rolen and Jim Edmonds did for Wainwright, Holliday and Molina.
"They've done a really good job of passing it down," Holliday said, referring to the Cardinals that preceded him. "Now we try to carry that torch and try to train up the young guys. That's how we go about it and we hope they pass it along. That's a common thread in this organization. You hope that Adam, Yadi and I have done a good job of continuing that momentum."
It would be hard to say otherwise. Once again, like the Spurs, the proof can be seen in the winning. 
You can follow Stan McNeal on Twitter at @StanMcNeal or email him at stanmcneal@gmail.com.
---