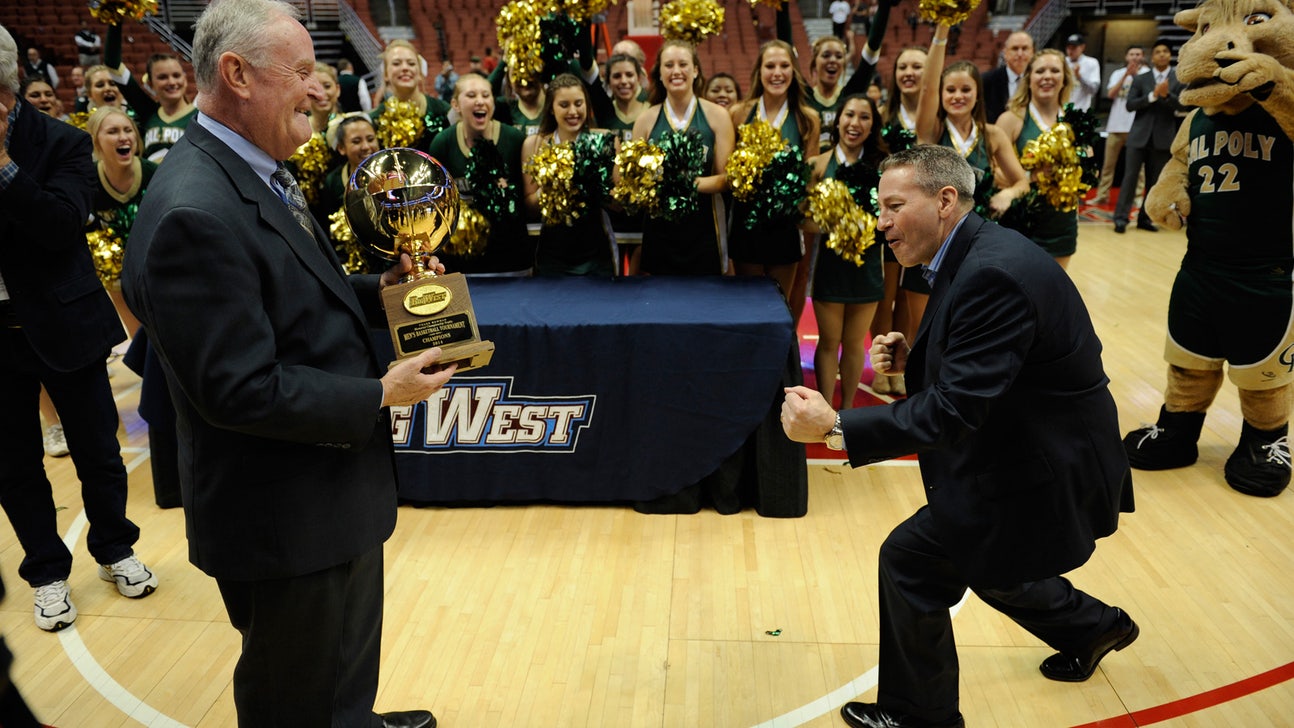 Wacky press conference caps off wild night for Cal Poly
Published
Mar. 16, 2014 3:44 a.m. ET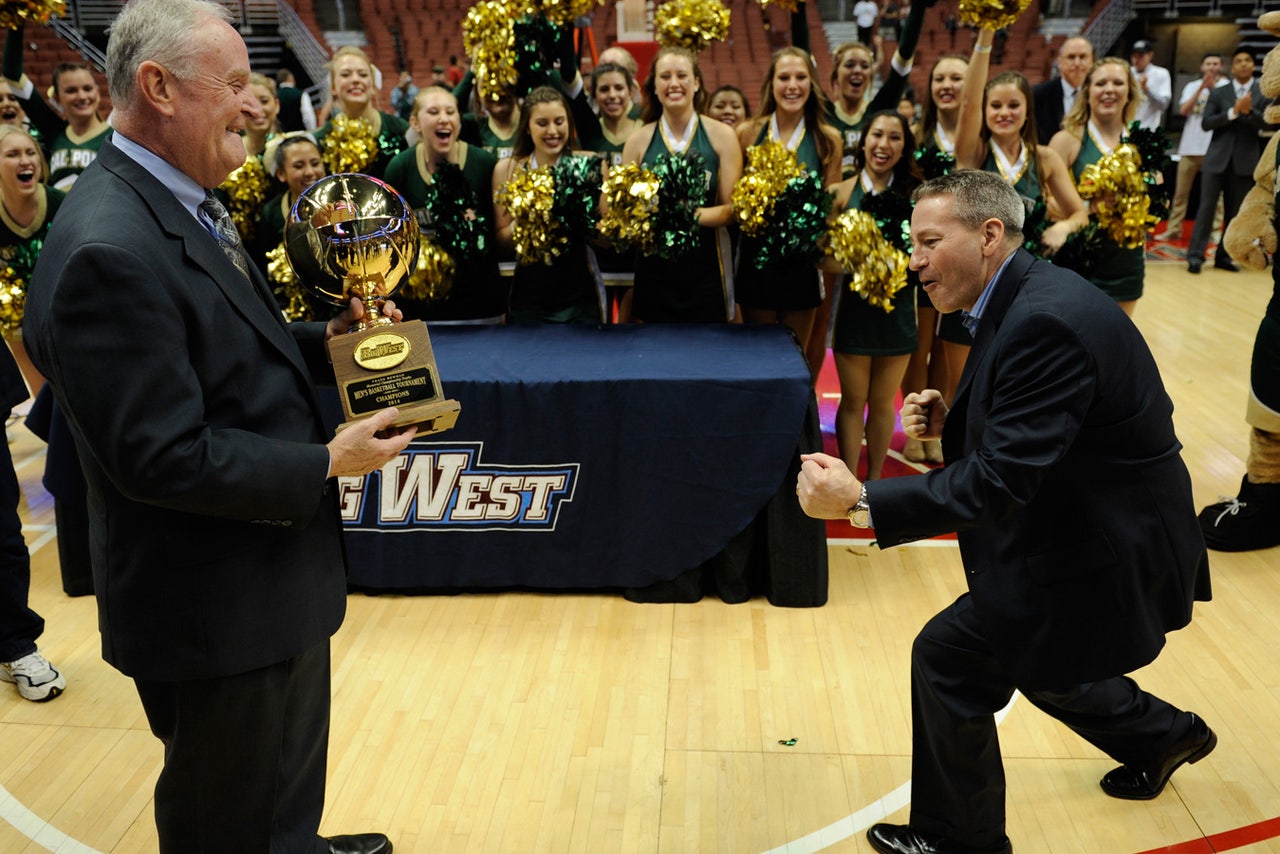 ANAHEIM, Calif. -- As Cal Poly's postgame press conference following their Big West Tournament Championship win wound down Saturday night, the moderator asked if there were any more questions. 
A man wearing a championship t-shirt with a piece of the net sticking out of his championship hat grabbed the microphone and said, "Yeah, I'll take it."
Head coach Joe Callero deadpanned: "And what is your affiliation?"
He responded: "Jamal Johnson. Cal Poly basketball."
Johnson, the Mustangs' senior guard momentarily pretended to be a member of the media and asked his teammate, Big West Tournament MVP Chris Eversley a question. Eversley held it together much better than the media, who laughed through the entire bit.
The Mustangs, in between the proclamations of "I love this team!" that typically characterize a winning postgame press conference, gave a glimpse of what truly makes this team special. And it's not perimeter shooting or zone defense.
"To be great at something you have to be a little weird," Eversley said. "Coach has his ways in which he thinks about the game. He's very cerebral in the way he coaches and the way he teaches."
But...
"We're a little bit of a weird program," he said. "With him being a little weird he passed it on to us and we pass it on to the younger guys."
A perfect example of this is when the Mustang coaching staff sent their team to the practice gym for shoot around alone Saturday morning. No coaches went with them, the team worked themselves out. 
"Tell me how many coaches the day before the country sends them over to shoot around by themselves?€" Callero mused. "They stretched, they shot they worked each other out a little bit. The coaches were at the hotel working on the game plan.
"That's called faith."
It was as unusual as a No. 7 seed winning a conference tournament and even stranger than a team with a losing record earning a trip to the Big Dance. But the team embraces their oddities. 
It's a formula that might not work for every team. Many head coaches run extra-tight ships based on discipline. But Callero and his staff prefer to run their program based on trust.
"They never even look at me sideways. They just say, 'OK coach,' " Callero said. 
Callero has no choice but to embrace the quirks of those around him being a pretty quirky guy himself. The Seattle-area native grew up in a family of 16 children. 
Yup - 16.
It's a number he's hoping will be lucky next week when the Mustangs are likely to enter the Tournament as a No. 16 seed. 
"A 16 seed has never beat a 1 seed. So my whole life, I always thought the karma was, when a 16 seed beats a 1 seed, a 1-of-16 child should be the one that upsets the 1 seed," Callero said. "I don't care where we go, I just want to make sure we"re a 16 seed because that's the lucky number...
"If we're a 15 I'€™m going to be pissed."
And he means it.
Players moonlighting as reporters and the lure of the No. 16 seed. It might not work for some, but for the unlikely winners of the Big West, the stranger the better.
"That's how this whole thing works out," Callero said. "You've got to think a little weird."
---