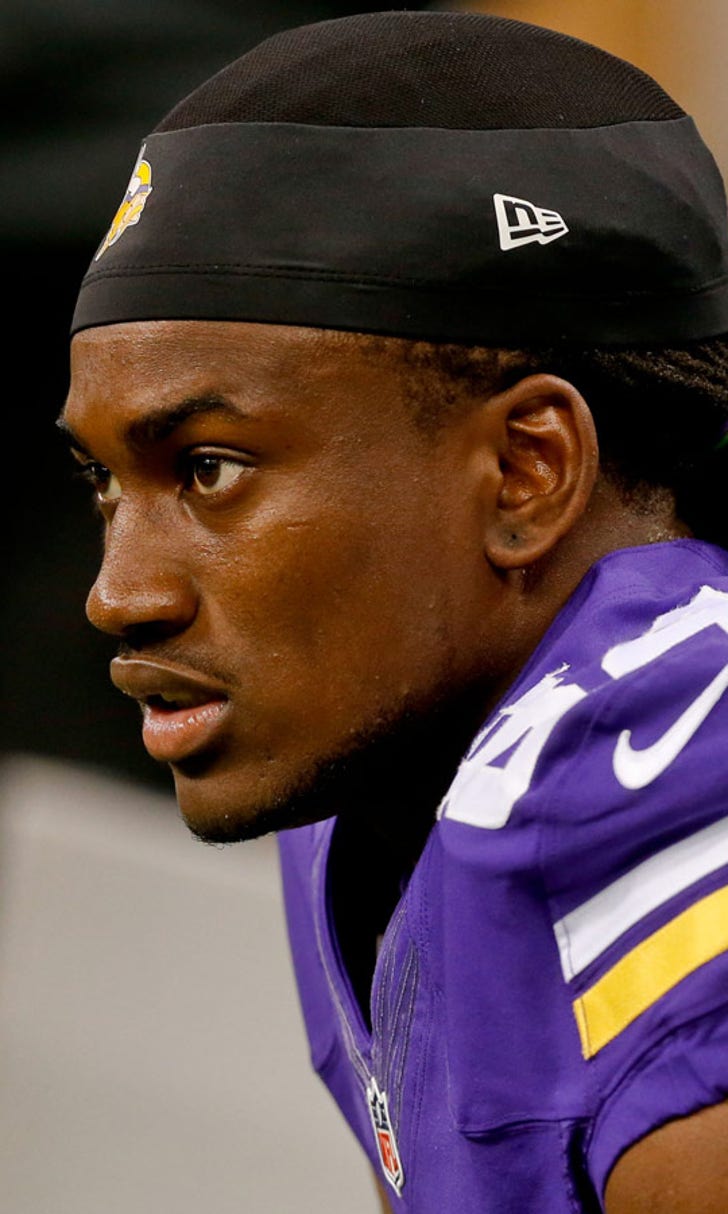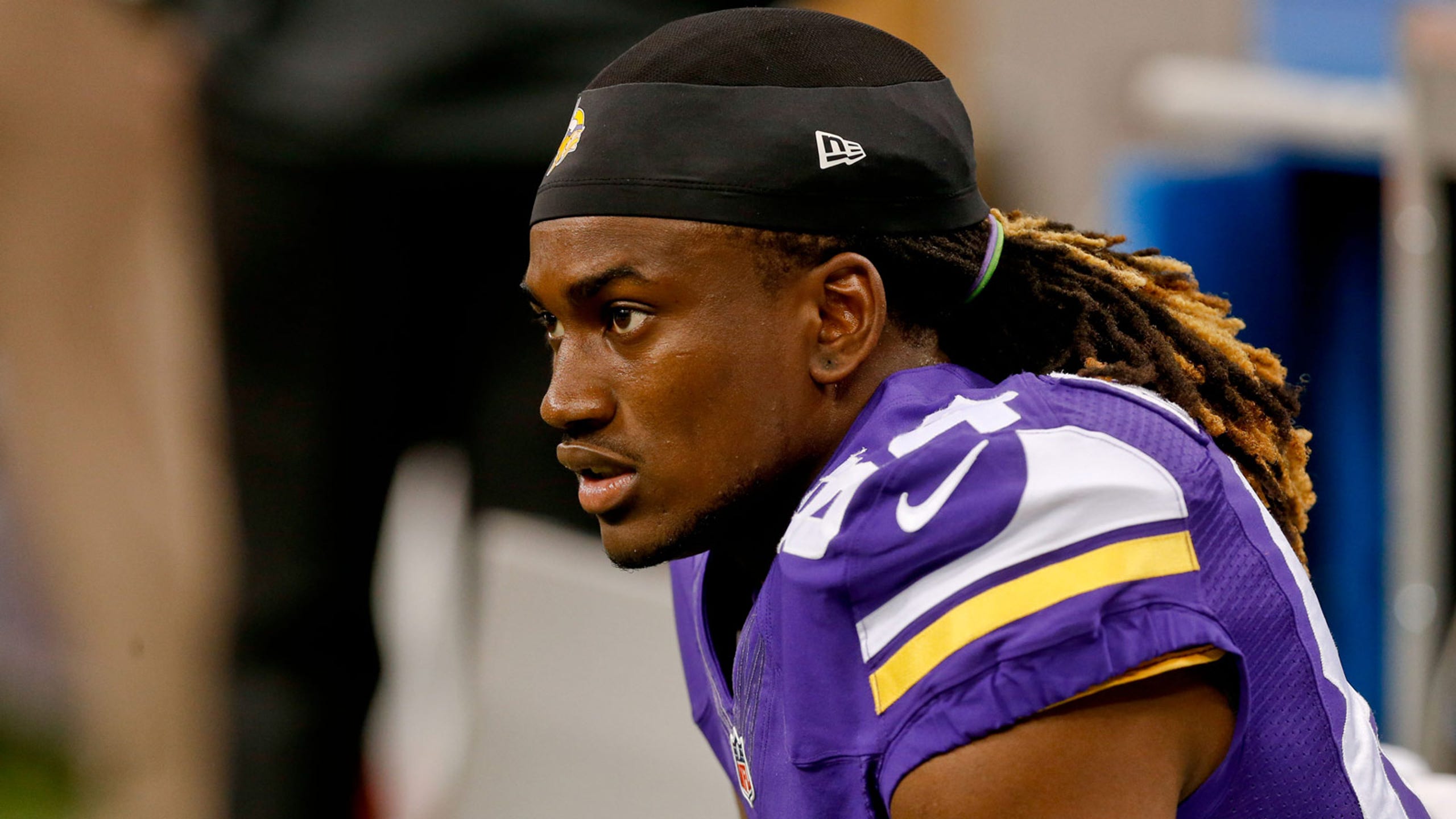 Vikings' Patterson meets with Zimmer to discuss playing time
BY foxsports • December 11, 2014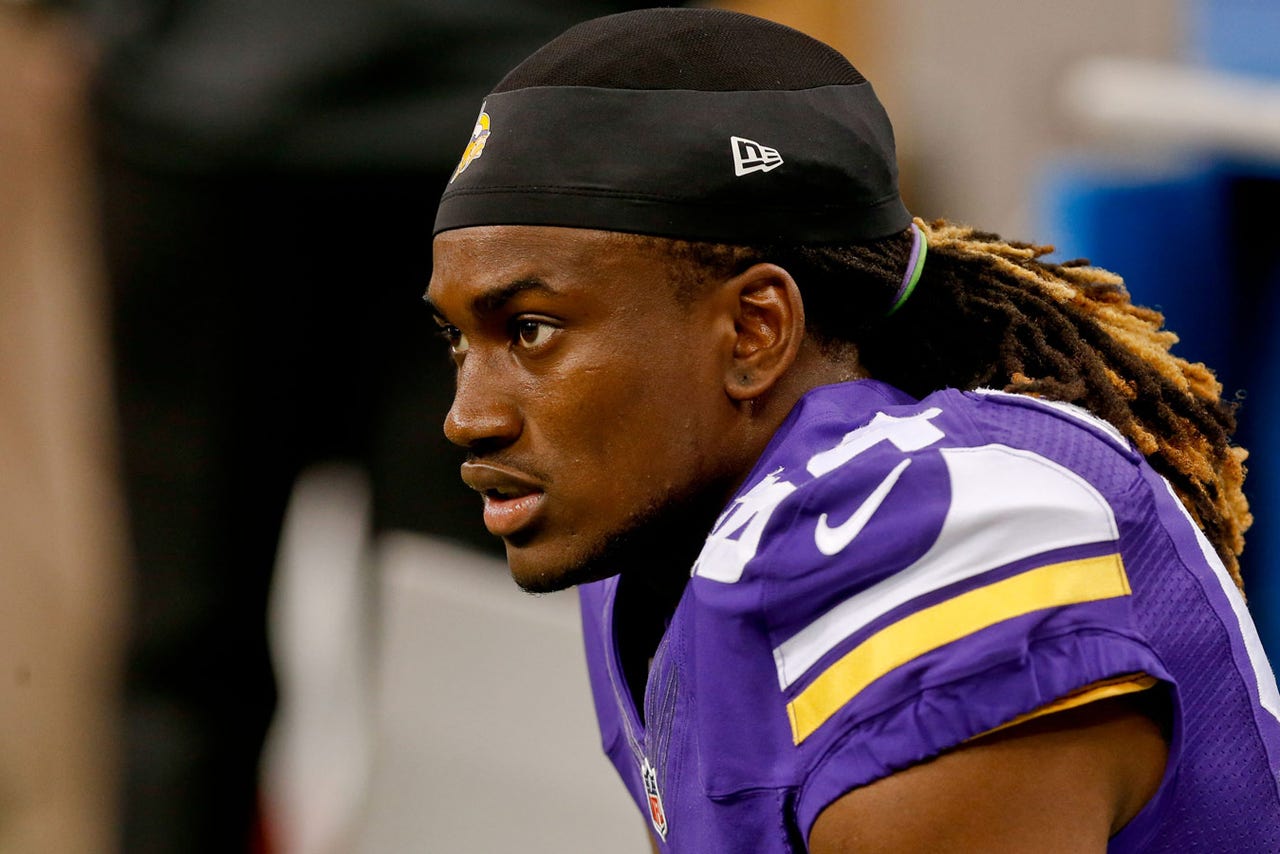 EDEN PRAIRIE, Minn. -- Cordarrelle Patterson played one offensive snap in Sunday's overtime win for the Minnesota Vikings.
The inactivity led Patterson to sit down and talk to coach Mike Zimmer this week.
"We had a good, little heart-to-heart talk this morning," Patterson said. "He kept it real with me. I told him how I feel. So just talking to him, I believe in everything he (said) and I'll stand behind him and coach (Norv) Turner. I respect everything they're doing.
"Getting that talk out of the way, it makes me have less pressure on me and it felt good to go in, sit down and talk to him."
Patterson's role on offense has diminished over the last several weeks as Charles Johnson has emerged as Minnesota's top receiver. Patterson is still the Vikings' top kickoff returner, but he fumbled on a kickoff return Sunday and hasn't provided the impact offensively or as a returner that was expected.
After tallying three offensive snaps a week earlier, Patterson had said if he wasn't used more in the game he would seek out Zimmer for a discussion.
When the two got together Thursday, Patterson said the meeting was mutual.
"I feel like it was both of us," Patterson said of wanting to meet. "I feel like our chemistry throughout these past couple weeks, it's just been gaining each week and every day, just trying to talk to him and just tell him how I feel. He always tells me just keep it straight up with him. That's what I do, and I know he's going to keep it real with me."
Zimmer has expressed his support of Patterson the past two weeks, even though Patterson's playing time on offense has been reduced. Turner, Minnesota's offensive coordinator, said last week that Johnson is the team's starting split end over Patterson.
Johnson, who is tied with Greg Jennings for a team-leading 15 receptions the past four games, played every offensive snap in Sunday's win.
Leading into last week's game, Zimmer said Patterson had been practicing better. Zimmer reiterated his support of Patterson on Wednesday and said Patterson needs to keep working.
"Same thing, consistency; it's being in the right place, doing the right things, running the right routes, blocking the right people, lining up in the right place," Zimmer said. "Again, I want this guy to be a great player. I really do. I want him to be a great player. I don't know when it will happen but I'm hoping like crazy it does. I want him to be a great player."
Zimmer and special teams coordinator Mike Priefer stuck with Patterson on kickoff returns Sunday despite the fumble and nearly losing another return on a different fumble.
"I think he's still confident in his abilities," Priefer said. "Like a lot of young players, when they're not getting the success that they've had in the past, I think they press a little bit. And he's probably a little bit frustrated, but his attitude has been great. He's studying, he knows the returns, he knows what he has to do to be successful, he knows where the guys are kicking the ball and we just hope to pop one here in the next three games and get him some more confidence going into the offseason."
Rudolph still working back: Tight end Kyle Rudolph has played the last four games after undergoing double sports hernia surgery earlier this season and coaches feel he's still working his way back from the injury.
Rudolph has seven catches for 66 yards and a touchdown since returning.
"I don't think he'll be all the way back until we get into camp next year," Turner said. "When you have that type of procedure, I think it takes a while to recover. I think he's working hard at it and he's a competitive guy, but he doesn't have the same quickness and burst (as) when we broke camp."
Turner said Rudolph is still missing some of the quickness he displayed before the injury.
With Rudolph back in the lineup, Minnesota hasn't been able to get backup Chase Ford into the game as much. Ford had 18 catches while Rudolph was out, and the coaches want to try and keep him involved.
"We need to get him in the game more," Zimmer said. "It's kind of the same thing with the running backs. You get going in a certain way. You go no-huddle the same guys are out there and you don't change it up much. Unless you specifically say, 'Hey, this series.'"
Yankey not ready: Minnesota is down three starting offensive linemen, including both guards from the start of the season. Left guard Charlie Johnson missed practice again Thursday with an ankle injury and right guard Brandon Fusco is out the rest of the season.
However, Zimmer said rookie guard David Yankey still has "got a ways to go" before he's ready to make an impact. Yankey was selected in the fifth round of the draft out of Stanford.
"Like I said before, his strength and his balance," Zimmer said of what Yankey needs to improve. "He's still a ways away."
Joe Berger has started the past six games at right guard. Vladimir Ducasse would likely start Sunday at Detroit if Johnson isn't ready.
Specialist backups: Priefer was asked about his backup plan for kicker Blair Walsh, punter Jeff Locke and long snapper Cullen Loeffler in case of injury. San Diego punter Mike Scifres suffered an injury in a game last week and the punting had to be done by kicker Nick Novak.
"Blair can back up, Blair punts during the week," Priefer said. "He probably thinks he's as good as Jeff is, but he does practice that. We've had Christian (Ponder) be a backup holder. Audie Cole can be a backup long snapper. We've got all of those things that we practice from time-to-time to make sure that we're ready."
Follow Brian Hall on Twitter
---
---