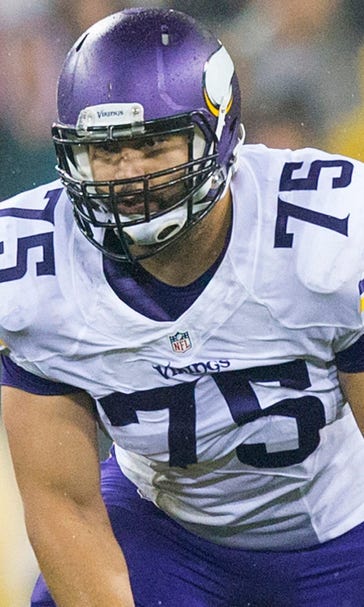 Vikings LT Kalil: Sunday 'wasn't my best day'
November 24, 2014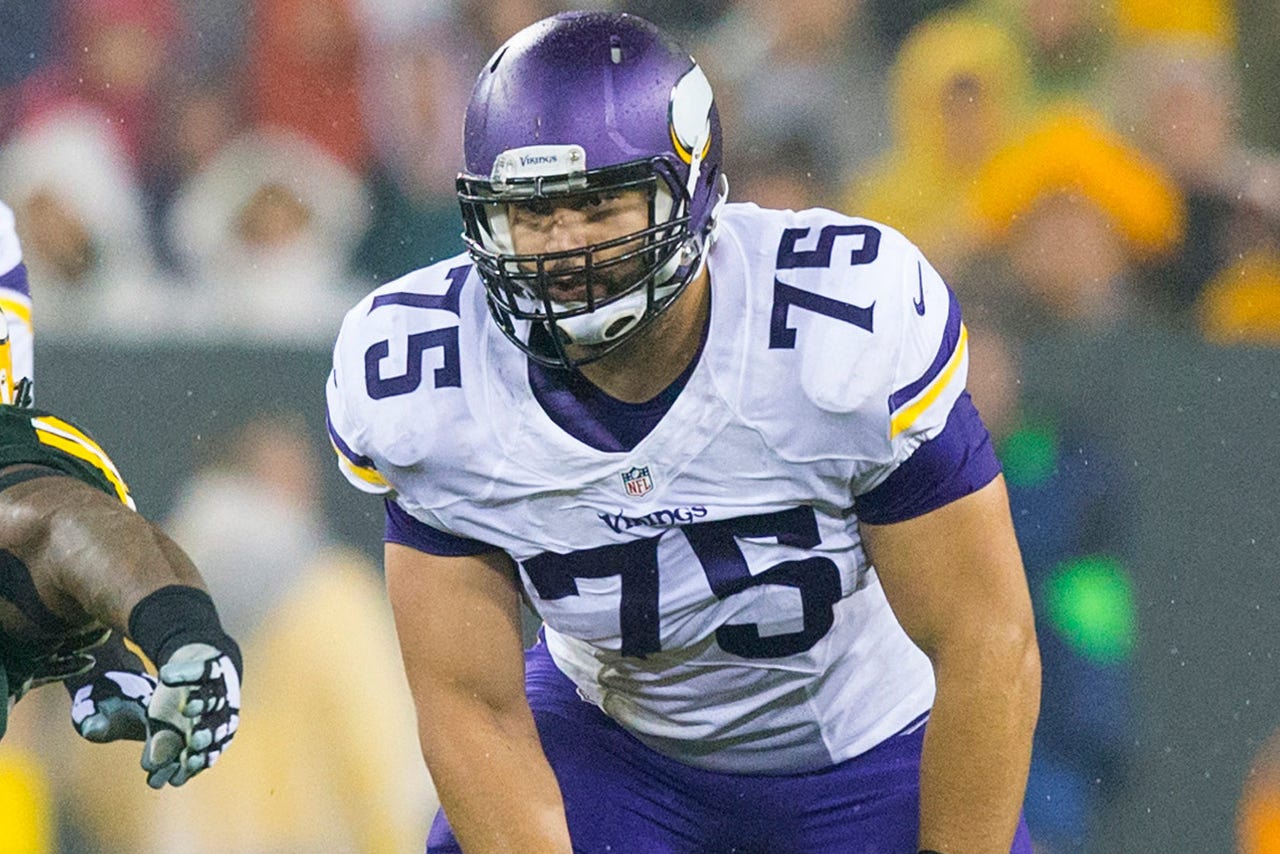 Matt Kalil's frustrating season came to a head on Sunday.
Kalil, the Minnesota Vikings left tackle, was called for three penalties in Sunday's 24-21 loss to the Green Bay Packers and then had an altercation with a fan while walking out of the stadium.
Meeting with the media on Monday, Kalil apologized for dodging reporters following the game and downplayed the incident outside of TCF Bank Stadium.
"Just caught me when I had a short fuse that day," Kalil said. "Not a big deal. I'm usually pretty good at keeping my composure and talking to you guys and stuff like that. I hope I didn't offend anyone by walking out of the locker room that day. It wasn't my best day."
The former No. 4 overall pick in the 2012 NFL Draft, Kalil has struggled all season and hasn't lived up to the promise he displayed when he was named to the Pro Bowl after his rookie season. Kalil played through a knee injury last year and had surgery in the offseason.
The knee has continued to bother Kalil "on and off" he said Monday and he has admitted to shaken confidence.
"Obviously being a competitor, you want to go out there and you want to play well," Kalil said. "My teammates, you want to play well for them. When you feel like you let them down and you're not performing the way you should, it's upsetting. For me, I take that personally because I want to play the best I can. Obviously losing to Green Bay, too, is not too fun. It was just a bad day."
Kalil had shown improvement in recent weeks and had one of his better games in protecting rookie quarterback Teddy Bridgewater against the Packers. But Kalil was penalized twice for holding and once for illegal hands to the face.
"I know that he's fighting all the time to do the best job he can," coach Mike Zimmer said. "I heard that he had mentioned about the confidence. That's got a lot to do with him. We can try and build his confidence but you've got to go out and play good. That's part of it. That's how you get confident, you play good, really. You see teams that have that kind of swagger because they're playing good. They have confidence; they have belief in what they can do. A lot of that's going to be up to him."
Kalil left the locker room following the game while on his phone. Kalil said he was talking to his father and was still on the phone when a fan outside the stadium started to heckle him. Video of the incident surfaced on the website Deadspin, showing Kalil knocking off the fan's hat.
When he walked away, the fan appeared to throw something at Kalil.
"It was one of those things when I walked away it was, 'What am I doing?'" Kalil said. "That guy's not really worth my time. But whatever happened happened, so I'll obviously learn from that and won't let him get the best of me. He just caught me at the right moment. Like I said, usually in one ear and out the other."
Zimmer said Kalil has to keep his composure when confronted.
"We put a lot into playing every week and going out here and practicing and working real hard and pouring our heart and soul into the games on Sunday and everybody is in an emotional state and disappointed," Zimmer said. "So, he was wrong in what he did. We appreciate 99.9 percent of the fans, they're great for us and he should have conducted himself in better manner.
"It's a good lesson for all of us. I know that in the past there have been times when I've been upset with people, too, but they pay money to go watch us play and watch us perform so they have a right to express their opinion. We just have to keep our composure and not let things get out of hand, I think."
Kalil is trying to turn around a season in which he's been under a lot of scrutiny for his play. The website Pro Football Focus, which tries to evaluate players and teams, ranks Kalil 78th out of 79 tackles. Zimmer expressed his discontent with the website earlier this season when it was used to criticize Kalil's play.
Pro Football Focus data shows Kalil has allowed the most sacks in the league among tackles this year (11). Pro Football Focus gave Kalil his third-highest grade of the season for Sunday's game and attributed no sacks or quarterback hits to Kalil.
Kalil said the knee and a lack of confidence have been issues this season.
"It's both," Kalil said. "One thing about injuries, you can't let that conduct how you're going to play. You can't let that get the best of you. You've got to trust your abilities and what you can do and not let injuries stop you from doing that."
Follow Brian Hall on Twitter
---