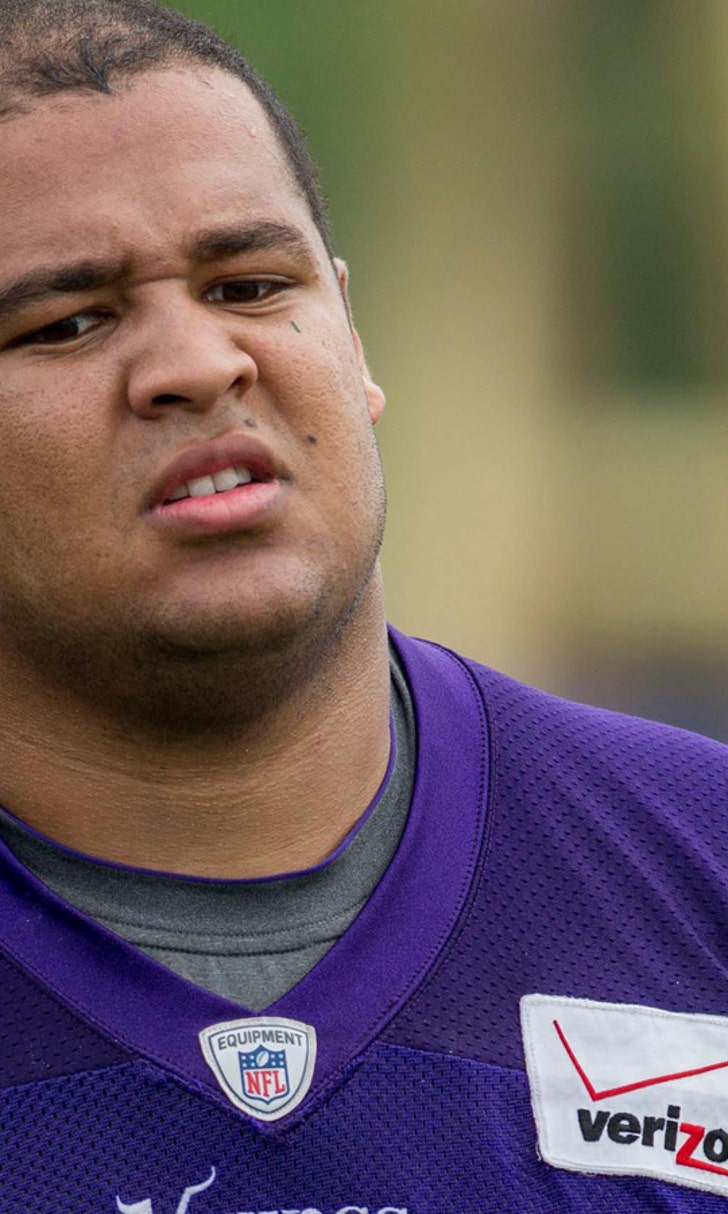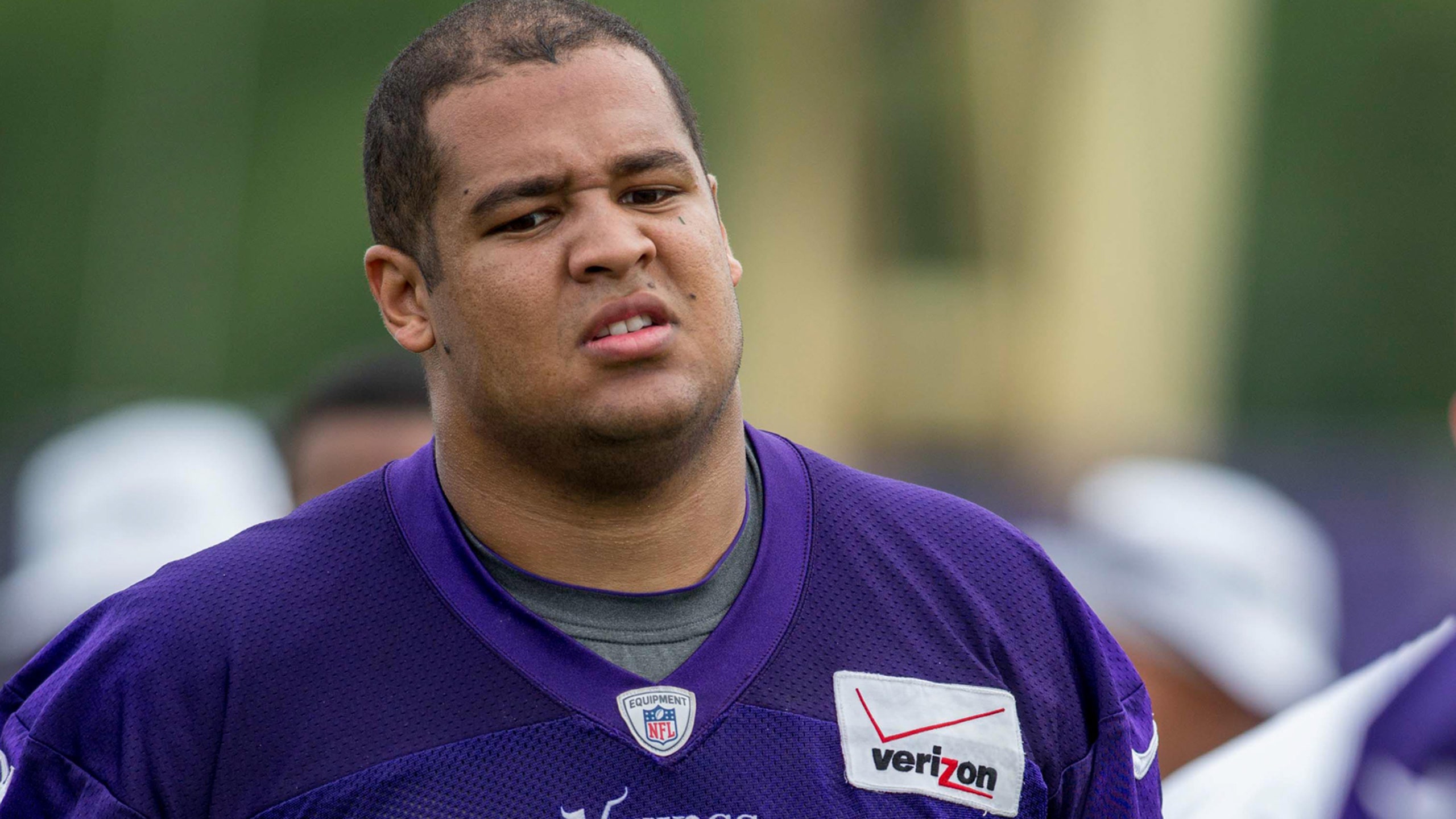 Vikings guard Yankey will search for strength in offseason
BY foxsports • January 30, 2015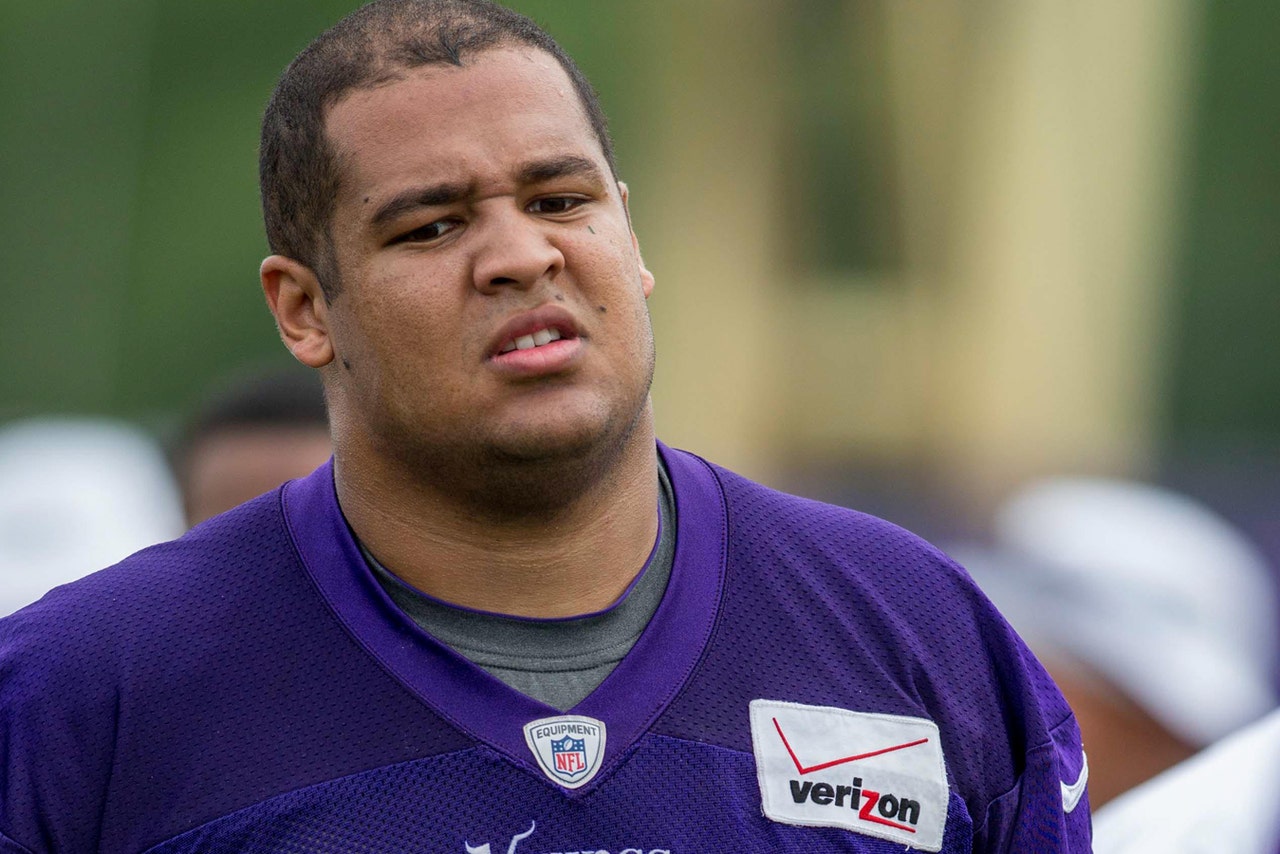 David Yankey was a big name, relative to his position, heading into the 2014 NFL Draft and a big man, literally.
When the Minnesota Vikings finally secured the Stanford guard with a fifth-round pick, some wondered why Yankey had slid to the fifth round. After all, the projections had Yankey going as high as the second or third round.
Then Yankey essentially redshirted his rookie season with Minnesota, active for only one game and not playing one snap all season. The NFL's view -- and the Vikings' -- of Yankey became clear. While a two-time, All-American at Stanford, Yankey wasn't ready for the NFL.
There were plenty of Minnesota fans wondering when Yankey's time would come. He wondered himself.
"It is tough," Yankey said after the season. "It's tough not playing. Every player, that's what we're here for. We want to play. We want to help the team. When you feel like you're not doing that, you feel like you're not doing your job. So, definitely some frustrating times, but you continue to work through it and get to a point where you can contribute."
Contributing is Yankey's offense motivation.
Yankey was the Vikings' fifth choice in last year's draft. Nine of the team's 10 draft picks made the team -- only sixth-rounder Kendall James didn't make the roster -- and Yankey was the only one not to see action in a game.
Even as injuries hit the offensive line, Yankey was left waiting. Vladimir Ducasse and Joe Berger filled in at guard when Charlie Johnson and Brandon Fusco missed time. Mike Harris, an offensive tackle, even saw time at guard because he was active on game day when Minnesota was left short-handed.
Coaches continued to point to one area for Yankey to improve: strength.
Yankey is 6-foot-6 and 315 pounds. But coaches contended he needed more functional strength to do his job in the NFL.
"I think that there's a certain level of strength development that we were looking for from him and that's something that will take a little bit of time and he's been working on that," offensive line coach Jeff Davidson said in December. "There's footwork, there's calls, there's communication, there's all the things that, again, each day he goes out here and shows that he's improving each day."
For his part, Yankey said the season was a lesson in patience. He tried to remain positive.
"I think it's easier to channel it negatively," Yankey said. "But if you come in with the mindset that you're just going to work, that you can contribute and that there's a possibility of you doing a lot of good things for the team even the very next week. You never know what can happen with injuries, crazy things that happen in the NFL. That's the thing you just always got to be ready. You can't let yourself just slide off and be like, 'oh, they don't care.'"
At the Scouting Combine last year, Yankey bench-pressed 225 pounds 22 times. As a comparison, Vikings' rookie tackle Antonio Richardson posted one of the best marks with 36 repetitions. Zack Martin, an All-Pro guard as a rookie for the Dallas Cowboys, completed 29 repetitions.
"I think that's definitely one of the elements, just working on technique, strength, and stuff like that," Yankey said of getting stronger in the offseason. "It will be good to get back in (organized team activities in the offseason) and get some good work and get the coaches to see me."
An improved Yankey could possibly work himself into consideration for a starting spot in his second season.
Minnesota is likely to take a hard look at the offensive line, which allowed the fifth-most sacks in the NFL (51) and was 14th in the league in rushing without dynamic running back Adrian Peterson.
Center John Sullivan, right guard Brandon Fusco and right tackle Phil Loadholt are lineup fixtures all signed through at least the 2016 season and are under 30 years old. Left guard Matt Kalil will enter the final season of his rookie contract in 2015, but the team has an option for a fifth year on the 2012 No. 4 overall pick.
Kalil, 25, struggled last season but improved down the stretch and the team likely wants to see if he can reclaim the form that made him a Pro Bowl tackle as a rookie.
Left guard Charlie Johnson signed a two-year contract last offseason and is set to count for a $2.5 million salary cap hit next season. Johnson will be 31 when next season begins and wouldn't count against the cap if he was released.
Yankey has spent much of his time as a backup at left guard. Strength, particularly at left guard, is needed.
"I don't want to beat a dead horse, but it's all about technique and strength and being able to protect and move another man," Yankey said. "So, as long as you keep getting better at that, you'll be alright."
The Vikings hope so.
Follow Brian Hall on Twitter
---