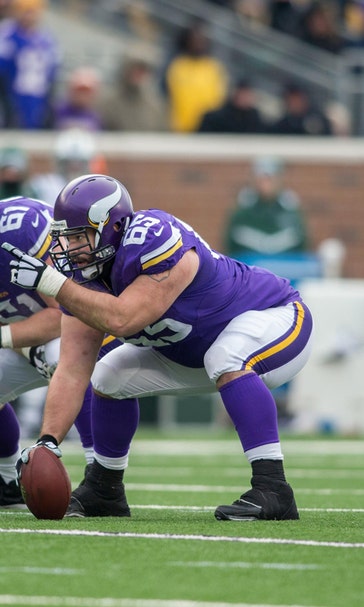 Vikings GM Spielman looks to improve O-line
BY foxsports • February 18, 2016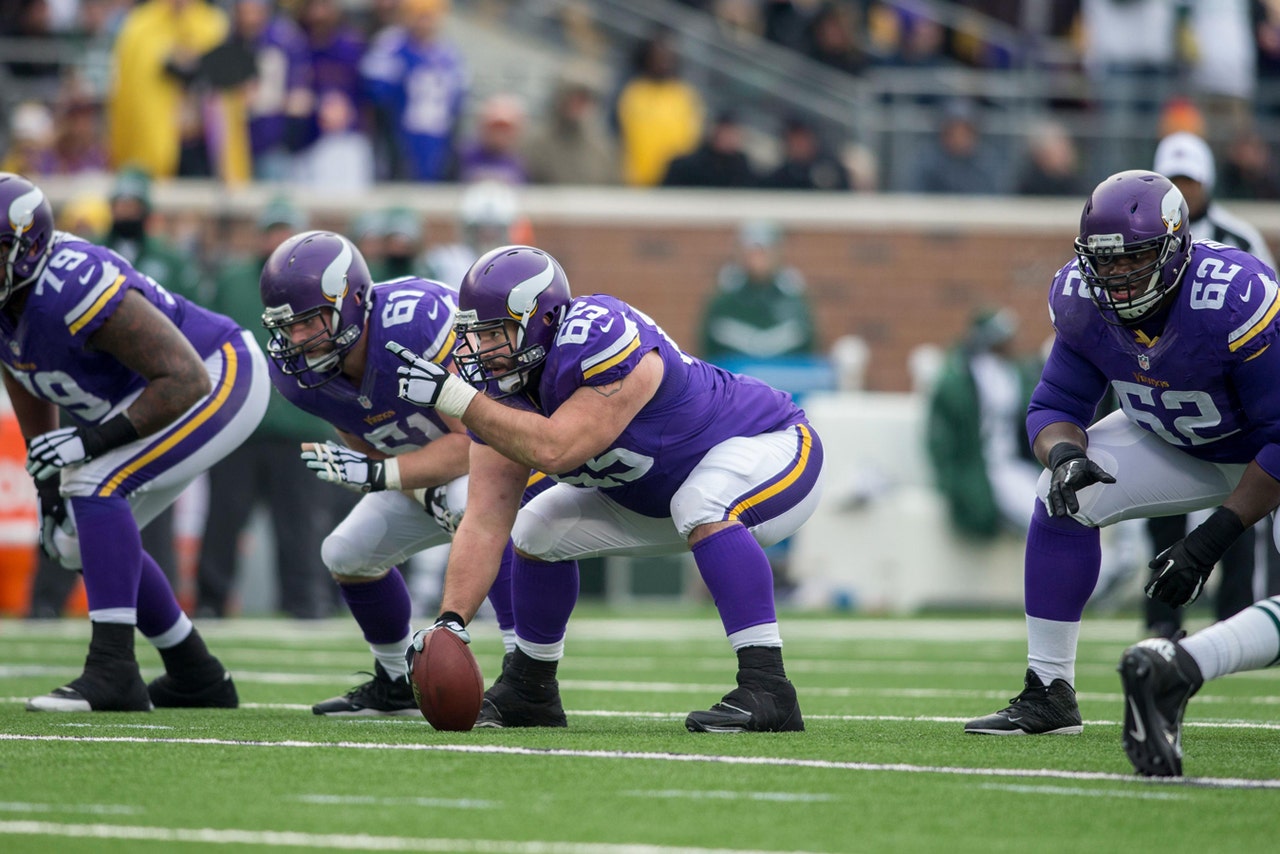 EDEN PRAIRIE, Minn. -- After finishing 11-5 with a division title, the Minnesota Vikings will look in 2016 a lot like they did last season.
Still, general manager Rick Spielman must make some important decisions over the next two months. His moves will go a long way toward determining whether the Vikings can take another step closer to Super Bowl contention.
Most critical is an upgrade of the offensive line, the position group Spielman first mentioned when asked Thursday what he needed to add or change for the Vikings to improve upon their 2015 performance. The trickiest pieces of the equation are center John Sullivan (two back surgeries) and right tackle Phil Loadholt (ruptured Achilles tendon), long-time starters who've been rehabilitating from season-ending injuries and carrying big contracts. Spielman declined to speculate whether they'll be ready in time for spring practices.
"We'll have to wait and see until the doctors fully clear them," Spielman said. "I know they're working extremely hard to get back as quick as they can. But a date or time, I do not know that."
Veteran Joe Berger thrived in his replacement of Sullivan, but rookie T.J. Clemmings was spotty in subbing for Loadholt. Right guard Mike Harris is set to become an unrestricted free agent. Left guard Brandon Fusco was underwhelming in his new spot. Left tackle Matt Kalil is in the final year of his rookie deal.
There's no mystery that the Vikings will be targeting blockers in the draft, even if their board is organized around the best overall talent regardless of position. Spielman called the 2016 group of offensive linemen "a pretty deep class" and indicated an interest in tackles with the potential to play inside as well under new position coach Tony Sparano.
"The more position flexibility they have, the more valuable a guy is," Spielman said at team headquarters in an interview session with reporters.
On other subjects:
-- Wide receiver Mike Wallace has an $11.5 million salary cap hit coming off an inaugural year with the Vikings that produced career lows in catches (39), yards (473) and touchdowns (two), making him an easy target for a pay cut. But the Vikings have expressed an interest in retaining him.
"Mike may not have had the production that he envisioned or we envisioned when he came in, but his leadership, his work ethic, how he took some of those young guys under his wing were all A-plus," Spielman said.
-- Kicker Blair Walsh's job is safe, despite some early-season struggles and the infamous miss of that 27-yard field goal at the end of the playoff game that let Seattle escape with a 10-9 victory on a record-setting cold afternoon last month.
"We wouldn't have been in that situation if he didn't kick the three before in the conditions," Spielman said. "So I think our organization, our coaches and everybody, has confidence in Blair."
-- Safety Harrison Smith, an injury replacement pick for the Pro Bowl, has reached the last year of his rookie contract and is poised for a big payday.
"I would imagine he would be one of those guys coming down the pike here pretty soon," Spielman said.
-- Linebacker Chad Greenway and cornerback Terence Newman, both set to become unrestricted free agents, remain candidates to return for an 11th and 14th season in the NFL, respectively. Spielman said he believes Newman is still a cornerback, despite a stint at safety last December when injuries wiped out the team's depth.
"I think there's a balance there. You have young leaders that are willing to step up, but you can't discount the fact of that veteran leadership, too. I think last year was a key on some of our veteran leaders with this young football team," Spielman said.
---
---