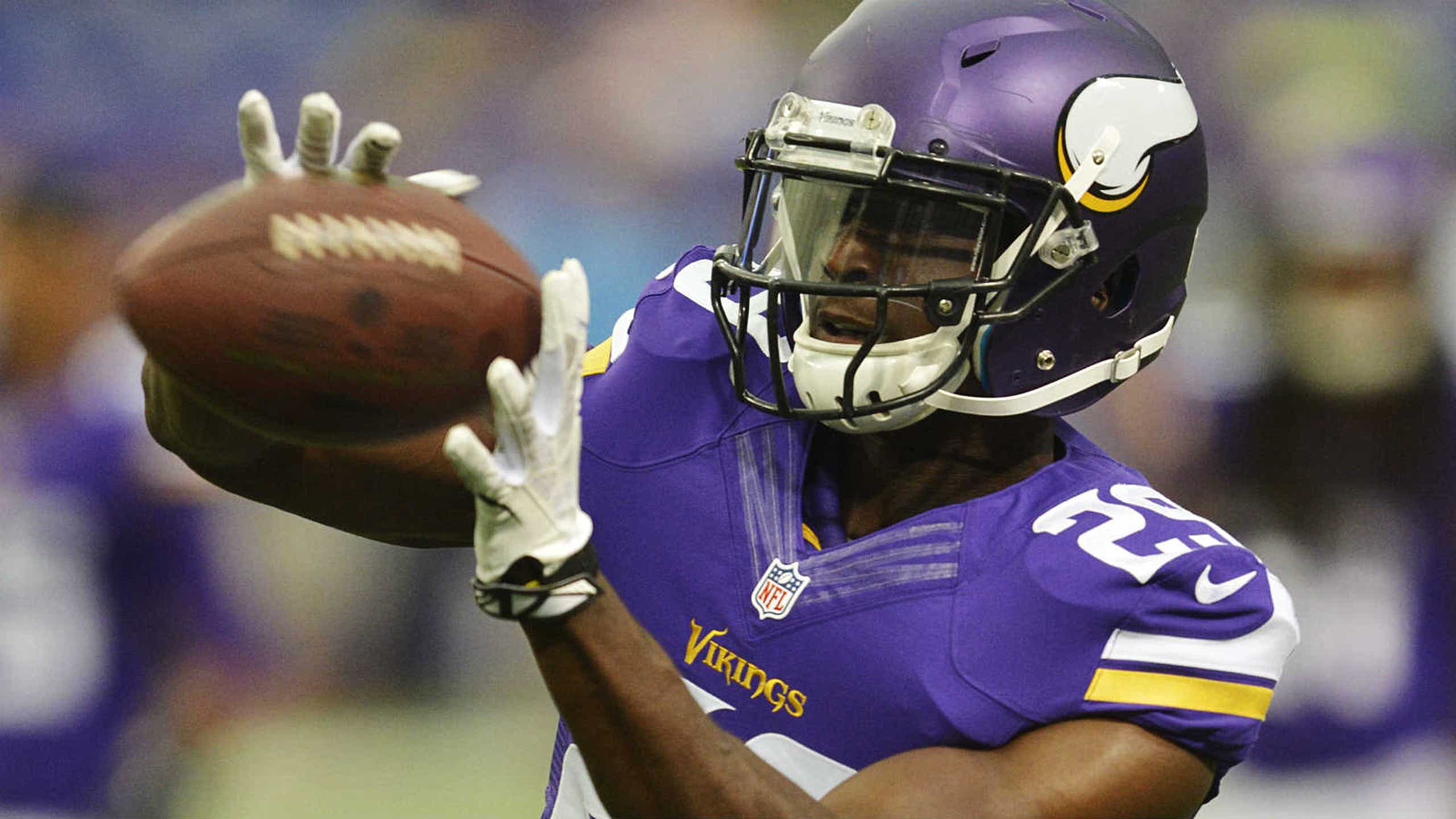 Vikings cornerback Rhodes develops under Zimmer's tutelage
BY foxsports • January 12, 2015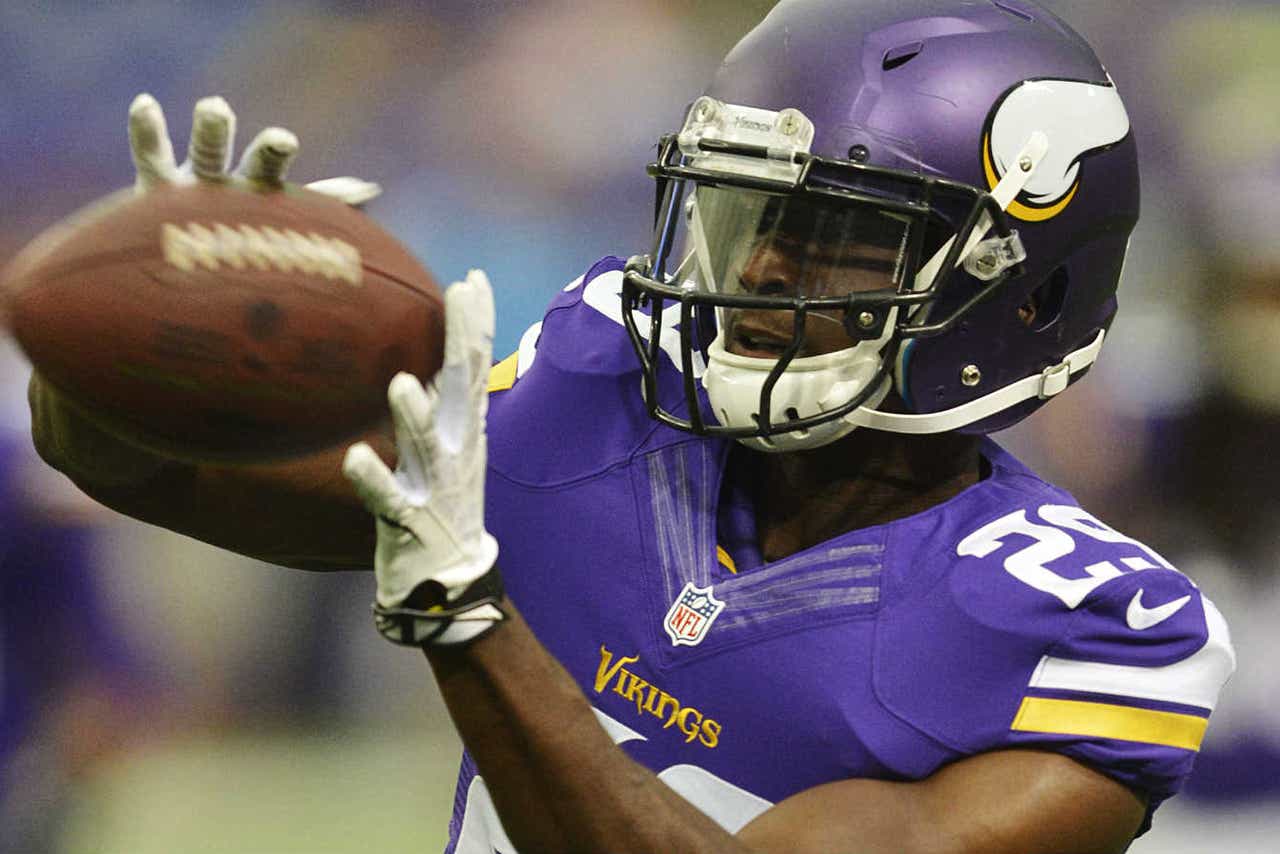 Xavier Rhodes held plenty of promise to be one of the NFL's top cornerbacks. The size, speed and talent prompted the Minnesota Vikings to draft Rhodes 25th overall in 2013 out of Florida State.
Nurturing the potential and developing Rhodes' gifts were near the top of new coach Mike Zimmer's priorities in remaking Minnesota's defense last season.
From the earliest moments of offseason workouts, Zimmer pushed and prodded Rhodes. The tough coach worked on his young cornerback, sometimes berating Rhodes, other times encouraging, as he taught new techniques and how to play within Zimmer's well-developed system.
"(During organized team activities) he told me he see a lot of potential in me and I could be a great player in this league, if I just listen and do what he wants me to do and if I trust him," Rhodes recalled after the season ended. "Him and (defensive backs coach Jerry Gray) called and told me that. So, I did. I trust them. I went in and they coached me well and they did good, and I played good this year."
Along the way, perhaps a bond formed between coach and pupil.
Following the season-ending win against the Chicago Bears, Rhodes approached Zimmer in the locker room and thanked the coach for the time and effort put in to developing Rhodes. Zimmer appeared to choke up at mentioning Rhodes' appreciation.
"He cares," Zimmer said after the game. "And I guess maybe he thinks I know what I'm doing. I don't know."
Working together, Rhodes progressed into the type of No. 1 cornerback the Vikings have been seeking for years. Rhodes, 24, was tied for fourth in the NFL with 18 pass deflections and hauled in his first career interception.
Rhodes added 48 tackles as Zimmer preached he didn't want Rhodes to be simply a cover cornerback. Zimmer expected Rhodes to stand tall against the run.
"He's got a chance to be a really good football player," Zimmer said. "He's going to progress more with the mental aspect of the game. Right now he's relying a lot on his physical ability. Once he figures it out, there's a lot of other things we can do with him that will allow us to continue to be good defensively. It just depends on how fast he progresses to where he's going."
Zimmer and Rhodes are just beginning their time together. Rhodes will have a full offseason, finally versed in Zimmer's scheme and techniques and the two will get back together in April when Minnesota begins the offseason program.
"He's a great kid, works really hard, that has improved so much from the time we had him in OTAs," Zimmer said. "He was just a big piece of clay, really, that had a ton of ability and we've been able to, Jerry Gray has done a great job with him and getting him to understand things."
Rhodes' rookie season was defined as much by injuries as potential. Last season, as the Vikings had the league's second-worst pass defense, Rhodes didn't provide an immediate impact.
Rhodes was limited to 13 games and made six starts. He struggled with learning how much contact he could make with NFL receivers, drawing penalty flags when he wouldn't let a receiver go. Being physical was Rhodes' calling card. He enjoyed jamming receivers at the line and playing man-to-man in the few opportunities in Minnesota's mainly zone system.
Rhodes started to demonstrate why the Vikings held him in such high regard. In his last three games, he had 13 tackles, eight pass deflections and wasn't penalized. Then he suffered an ankle injury. He tried to return, but missed the last three games.
There were injuries in 2014, as well, but Rhodes started all 16 games. There were penalties, too, as Rhodes drew 12 flags. But Zimmer could see improvement being made.
"His technique, his press, when he's playing bump-and-run on guys," Zimmer said of Rhodes' development. "There's still a lot of things he has to improve on. But the thing I like about him, he's a tough kid. Ball comes over there, he's going to hit him. He's not going to get out of the way. That's all part of, we don't have cover corners, we have corners. They have to tackle, too."
Something changed after the team's bye week in Week 10.
Rhodes drew matchups with some of the league's best receivers: Chicago's Brandon Marshall and Alshon Jeffery, Green Bay's Jordy Nelson, Carolina's Kelvin Benjamin and New York's Eric Decker. While sticking to his familiar right side of the defense, Chicago stayed away from Rhodes' side for much of the game and when it did try, Rhodes intercepted the first pass of his career.
According to Pro Football Focus, Rhodes allowed four catches for 30 yards on 18 targets against Green Bay, Carolina and New York. The progress -- and an upcoming matchup with Detroit's Calvin Johnson -- swayed Zimmer to let Rhodes shadow a receiver.
Matched up mainly against Johnson, Rhodes allowed three catches for 49 yards against the Lions, according to Pro Football Focus. Rhodes shadowed Miami's Mike Wallace the following week and struggled a bit, but then allowed just two catches for 34 yards in the season finale, lining up mostly with Jeffery.
"It's amazing what this guy did the last four to six weeks," Vikings cornerback Captain Munnerlyn said. "He just turned his whole season around. . . . I told Xavier if he can just keep this going next year, his name is already out there, all he got to do is keep making plays, keep being Xavier Rhodes."
Xavier Rhodes looked like a different player with Mike Zimmer.
"No matter what Zim going to be him, no matter what," Rhodes said. "I did good this year and he still was on me no matter what, still coaching me no matter what. He didn't give up. He still saw the potential in me. So, I thanked him for that."
Which gives Minnesota reason to be thankful.
Follow Brian Hall on Twitter
---