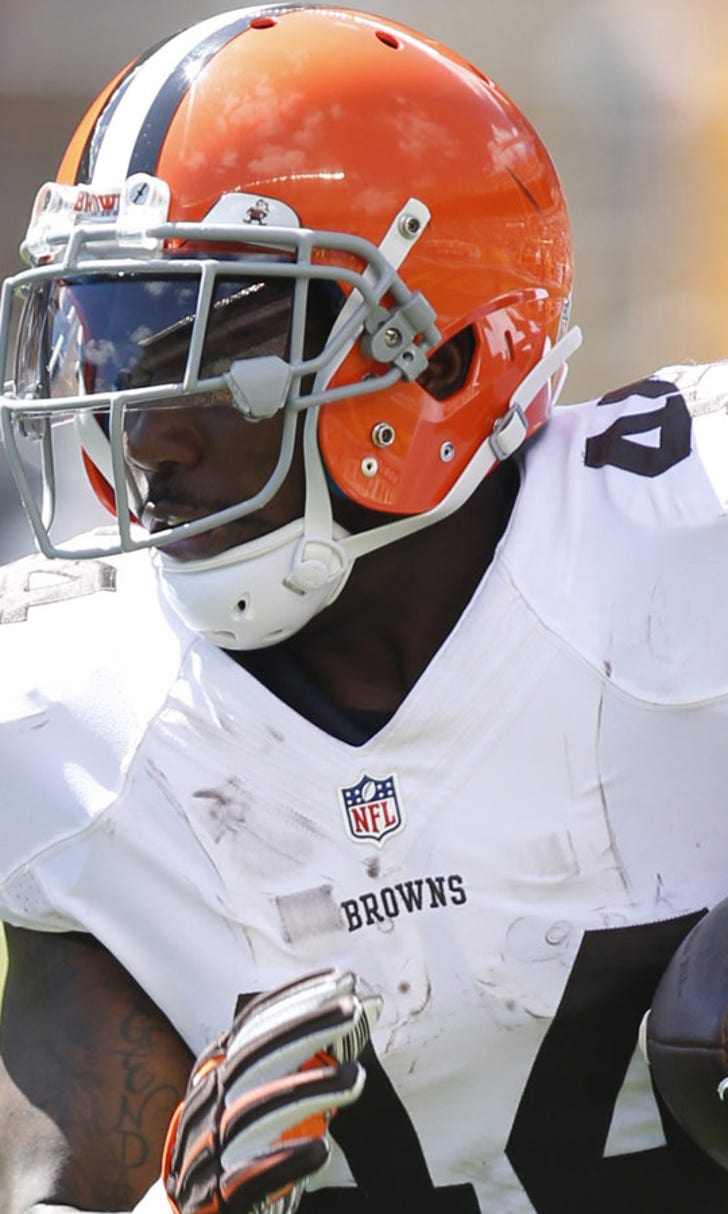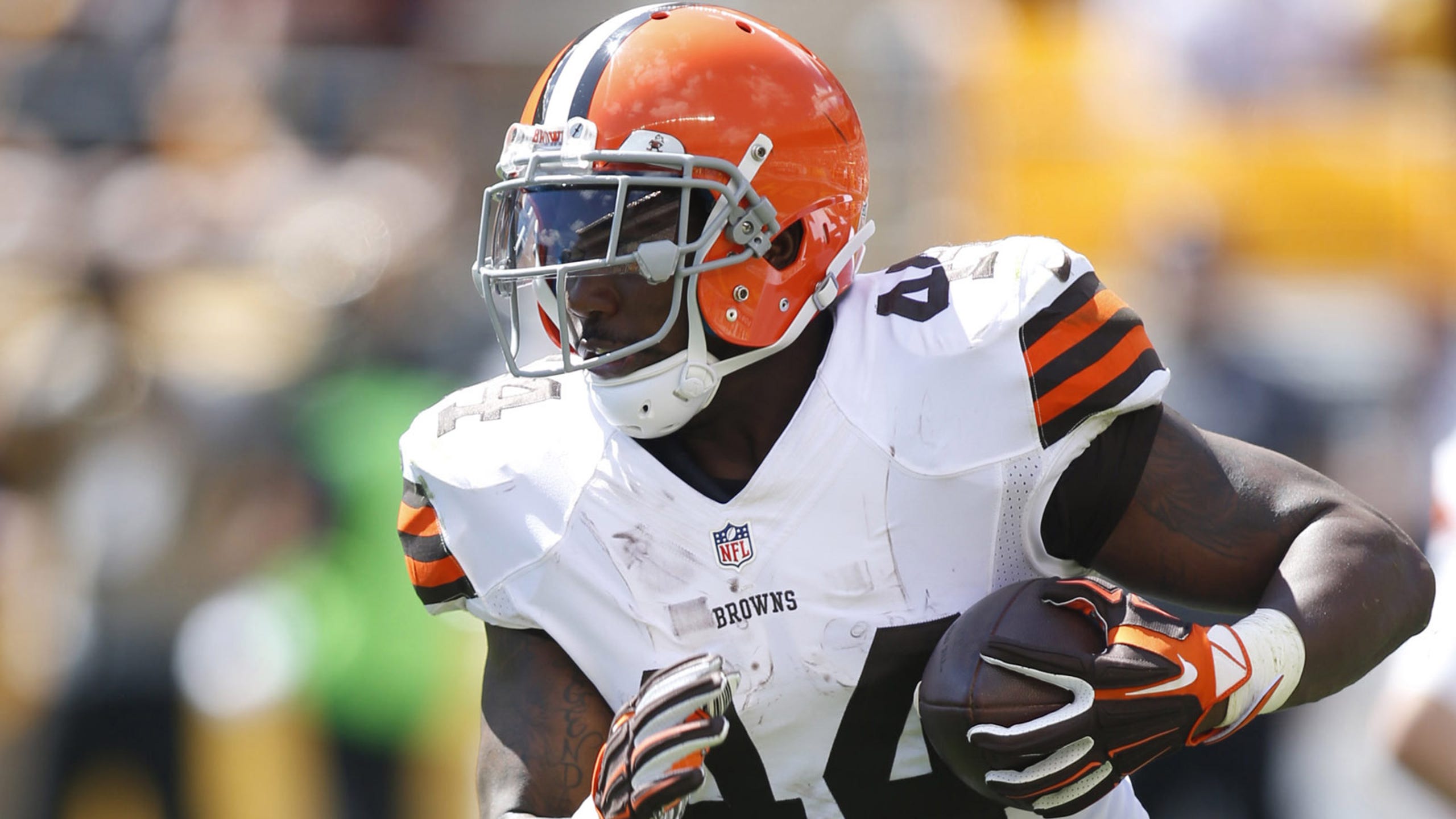 Vikings claim RB Tate off waivers
BY foxsports • November 19, 2014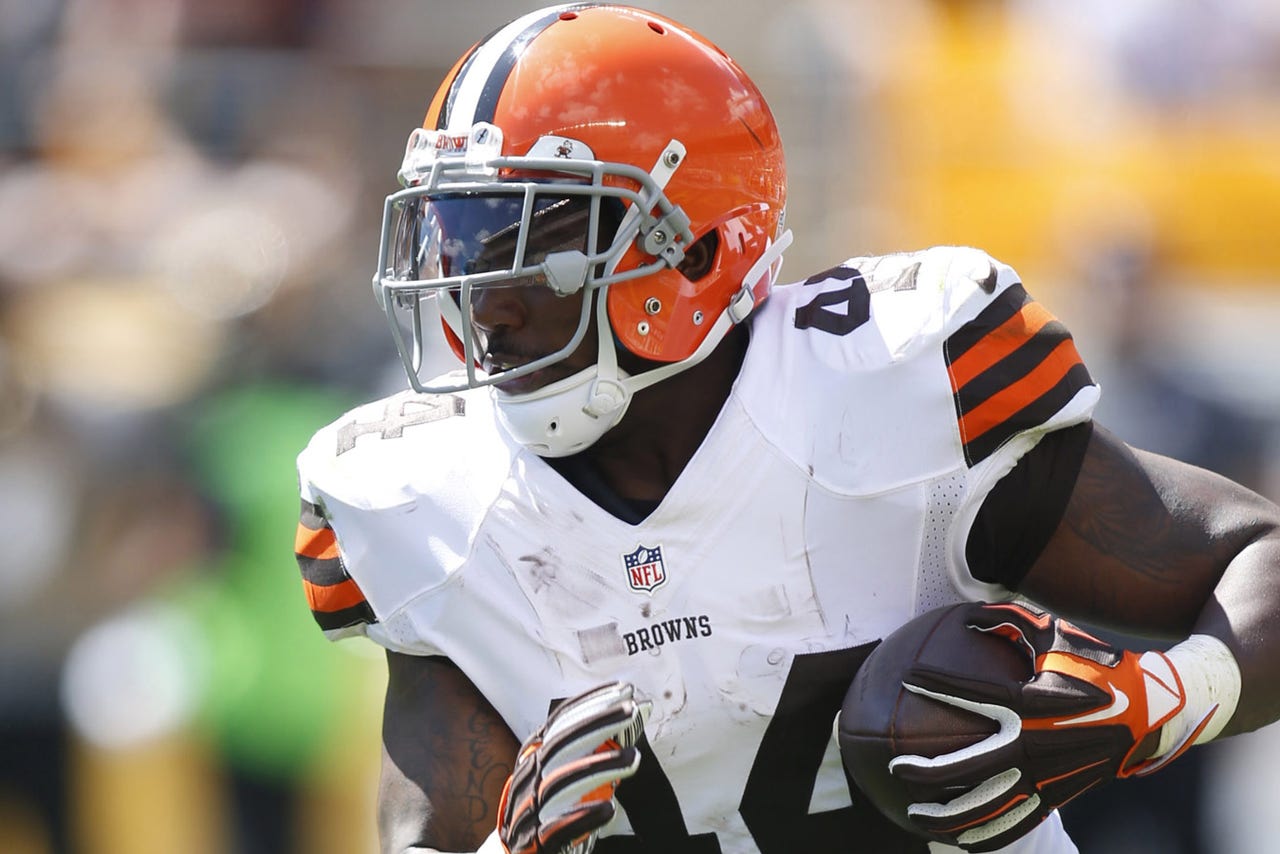 EDEN PRAIRIE, Minn. -- Minus Adrian Peterson for the rest of the season and with two running backs missing practice because of injury Wednesday, the Minnesota Vikings weren't going to let the chance at adding another running back slip by.
Minnesota claimed Ben Tate off waivers Wednesday and released tight end MarQueis Gray.
Tate -- who signed a two-year, $6.2 million contract in the offseason -- was waived Tuesday by the Cleveland Browns after complaining about his playing time in the wake of falling behind rookies Isaiah Crowell and Terrance West on the depth chart.
The Vikings learned Tuesday they would be without star running back Adrian Peterson for the rest of the season after NFL commissioner Roger Goodell suspended Peterson for the final six games for injuring his 4-year-old son while disciplining the boy with a wooden switch. Peterson and the NFL Players Association are appealing the suspension.
Meanwhile, running backs Jerick McKinnon and Matt Asiata missed Wednesday's practice because of injuries. The two have combined to try and fill the void left by Peterson, who hasn't played since Week 1.
McKinnon leads the team and is second among all rookies with 484 rushing yards this season. McKinnon has started the past five games for Minnesota, but didn't practice Wednesday because of a lingering lower back injury. McKinnon, who is averaging 4.9 yards per carry, was listed with the injury last week and had eight carries for 38 yards in last Sunday's loss at Chicago.
Asiata, who has 279 yards rushing and leads the team with six rushing touchdowns, missed Wednesday's practice with a concussion.
"Well we've got to block people better, we've got to stay on people better," head coach Mike Zimmer said earlier about the team's running game. "We can keep making excuses about this or that and bottom line is we've got to block people better. We've got to drive them out and pound people and then when we get the opportunity we can't get one yard, we've got to get four or five yards. It's easy to call a game when it's second-and-2, so we've got to do a better job there."
Tate, adds another experienced back to the mix as the Vikings try to feature a running game to support rookie quarterback Teddy Bridgewater. Minnesota is 12th in the league in rushing this year, averaging 117 yards per game.
Tate was a successful backup to Arian Foster in Houston for three seasons before signing with Cleveland this year as a free agent. He had 106 carries for 333 yards for the Browns and missed two games because of a knee injury. He started six games for Cleveland, but averaged just 3.1 yards per carry and the Browns had shifted to their pair of rookie runners.
In Sunday's loss, Tate finished with two carries going for minus-9 yards after complaining of his role publicly last week.
The move brings little risk for the Vikings. Minnesota owes the balance of Tate's $1 million salary this season of $352,941 and the second year of his contract isn't guaranteed.
Follow Brian Hall on Twitter
---