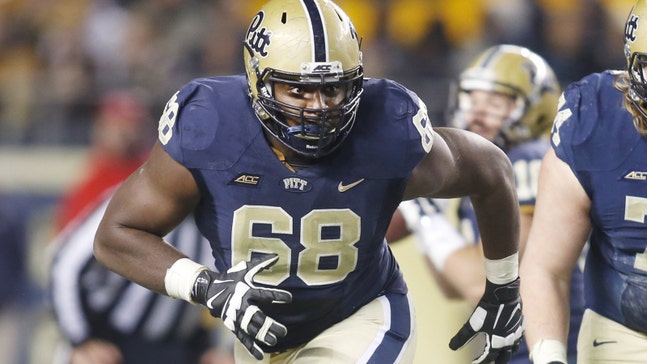 Vikings beef up offensive line on Day 3 of NFL Draft
Published
May. 2, 2015 10:55 p.m. ET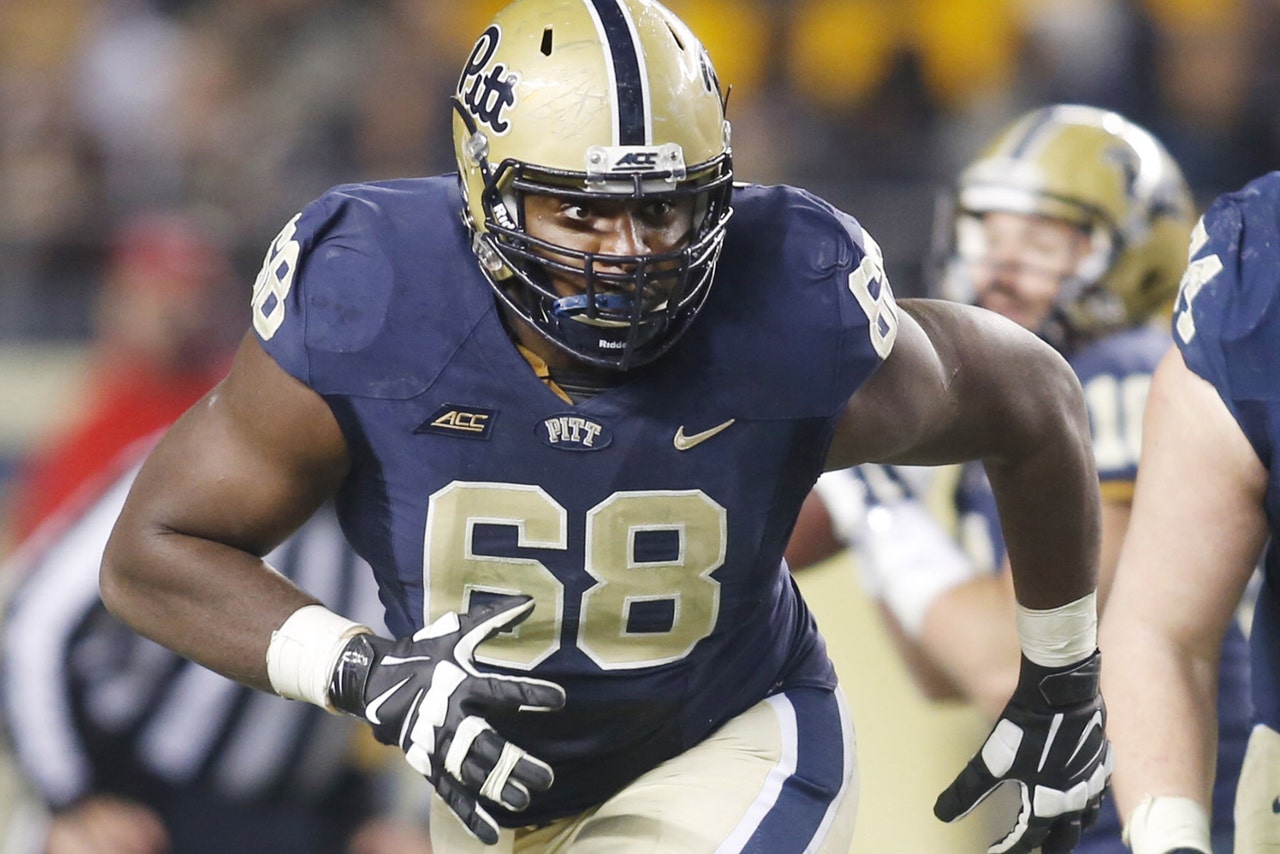 EDEN PRAIRIE, Minn. -- Like the rest of the NFL, the Minnesota Vikings watched as pick by pick went by and rounds turned into days with Pittsburgh offensive tackle T.J. Clemmings eventually still there for the taking in the fourth round of the NFL Draft on Saturday.
Word started to circulate that Clemmings, pegged by many draft analysts as a first- or second-round pick, had a foot injury which kept him waiting to hear his name called. There were other milder concerns, perhaps some technique issues or a less-than-stellar week at the Senior Bowl, but not the type of issues that would cause a talented 6-foot-5, 309-pound tackle prospect to slide like Clemmings.
Starting Saturday, Minnesota general manager Rick Spielman wanted to make sure he was prepared in case Clemmings was still on the board when the Vikings held their first pick in the fourth round at No. 110 overall. He made phone calls to double- and triple-check Clemmings' background.
Spielman went back to Minnesota's head athletic trainer, Eric Sugarman. After all, the injury had apparently been something which happened to Clemmings long before he started 26 straight games at Pittsburgh in his final two seasons.
"We beat up Eric Sugarman pretty good today," Spielman said. "I said, 'Sugs, I know what you're telling me but this guy hasn't missed any time.' And he hasn't, and he's played with it. This is not a new injury. I think it's something that he had and it was just discovered at the (scouting) combine. We'll bring him in and let him start and compete. And when we talked on the phone, the kid said he felt great and we'll just take it from there."
The Vikings stopped Clemmings' slide by adding the Panthers' right tackle with the 110th pick, the first of three offensive linemen added by Minnesota on Day 3 of the draft. Minnesota drafted Tyrus Thompson from Oklahoma in the sixth round and Alabama's Austin Shepherd in the seventh.
"We knew looking at our board there was some good offensive linemen that were going to be sitting there," Spielman said of the offensive-line heavy run for the team on Saturday.
But none more intriguing -- or surprising -- perhaps than Clemmings.
He made the switch from defensive end to tackle two years ago and started every game for Pitt. He was a first-team All-Atlantic Coast Conference player this past season.
"When you look at the junior tape on him and the jump that he made from his junior to his senior year, it's pretty remarkable for how quickly he picked that up," Spielman said."
Clemmings watched along with the Spielman and the Vikings as he slipped. Expecting to go in the first or second round, Clemmings watched with his family as he continued to drop and said the past few days have been "interesting." All along, he sat with no concerns over the injury leading to NFL teams passing him by.
"I have no concerns with my so-called injury; I'm ready to get to work," Clemmings said. "It's an old injury and an old issue, but I've never had any problems. I have no concerns with it and I'm not worried about it. I'm ready to work."
Spielman said Clemmings could see time at left and right tackle. Versatility was an objective with each of the offensive-line selections. Spielman said Thompson and Shepherd could possibly play guard after each played tackle exclusively in college.
Thompson was a three-year starter for the Sooners. At 6-5 and 324 pounds, he was named All-Big 12 by the conference coaches after starting all 13 games at left tackle for Oklahoma last year.
Like Clemmings, Thompson was left to wait longer than he hoped, a wait he said "sucked."
According to some reports, there were questions about Thompson's consistency and effort.
"I hated hearing that my work ethic is being questioned, because anyone that knows me knows that that's the last thing that sounds like me," Thompson said. "I've played through a little bit of an injury this season, so it was slowing me down. I know it looked a little more sluggish than it should have, but I mean the honest truth was that I was just a little banged up. So, I just told (NFL teams) the truth."
Shepherd was a two-year starter at right tackle for Alabama and allowed just one sack in 14 starts last season. The 6-4, 315-pound Shepherd heard from NFL teams about his availability to play guard, so he made the switch at the Senior Bowl, playing the position for the first time since high school.
Spielman said he will start out at guard for Minnesota.
"I kind of came up with the idea," Shepherd said. "I heard so many people asking if I have ever played guard. Almost every team asked me if I played guard or center, so I told my agent this is what I am going to do, do you think it's a good idea? He said, 'Yeah it wouldn't hurt at all, go ahead and do it.'"
Spielman said the team looked for players who could play multiple positions. The Vikings have an opening at left guard after releasing Charlie Johnson. Spielman said the team is pleased with the way David Yankey, a sixth-round pick last year, has returned for offseason workouts and the team has reliable and versatile veteran Joe Berger.
Clemmings, Thompson and Shepherd will get the chance to compete with a group that includes center Zac Kerin and tackles Mike Harris, Antonio Richardson, Austin Wentworth, Carter Bykowski and Babatunde Aiyegbusi.
"The best thing you can do is continue to add players at every position and the best guys are going to come out and surface at the top," Spielman said. "I thought today when we really went hard on the offensive line, we are definitely going to create a lot of competition. It's going to put a sense of urgency and we'll find out who fits best for the Minnesota Vikings."
Follow Brian Hall on Twitter
---
---