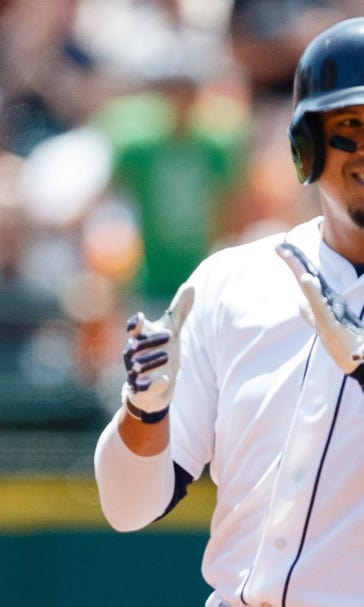 Victor Martinez back in lineup, what about All-Star berth?
BY foxsports • July 3, 2014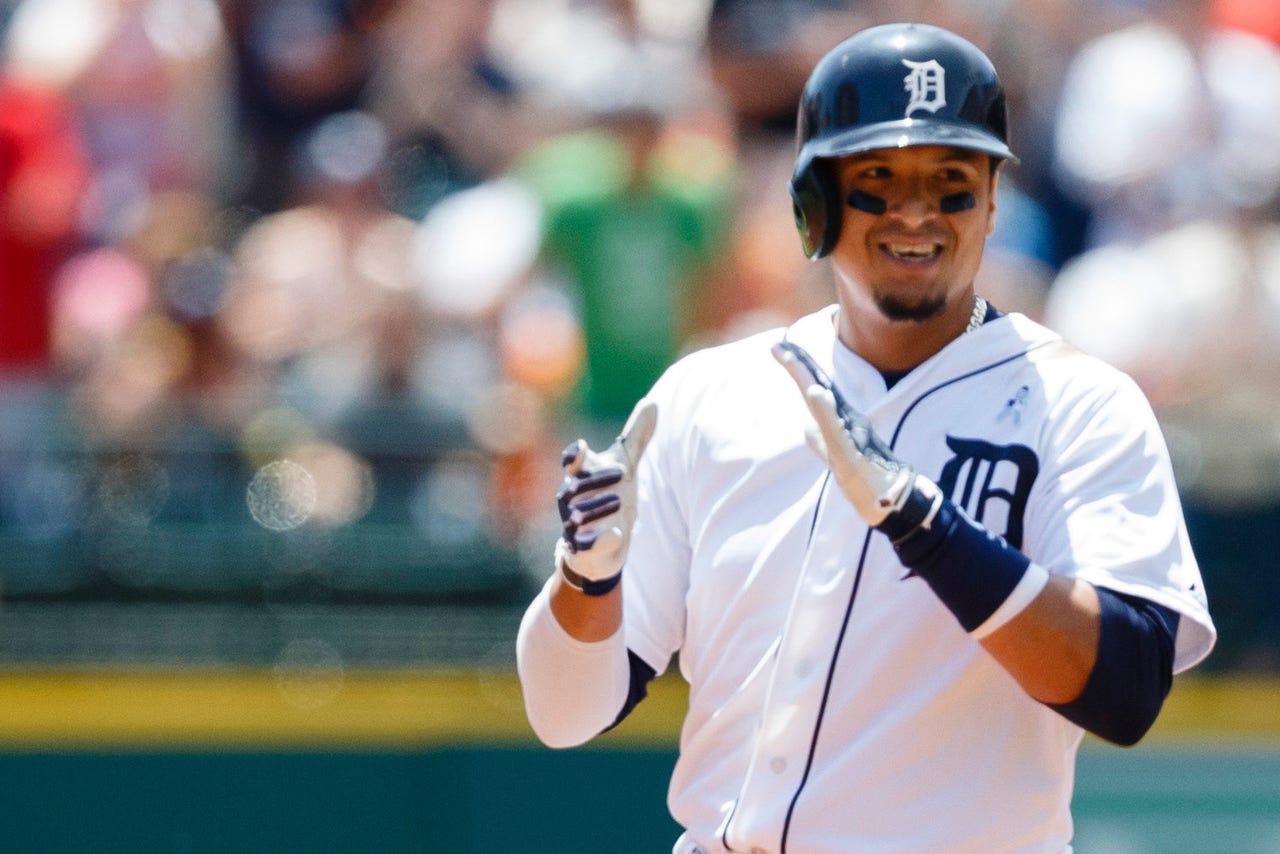 DETROIT -- Detroit Tigers designated hitter Victor Martinez was cleared to play Thursday night against the Tampa Bay Rays. Manager Brad Ausmus wanted to see him take batting practice, and Martinez was given a thumbs-up after that. He missed the three-game series with the Oakland A's due to a back injury near his ribs.
Martinez wanted to play each game, but Ausmus and head athletic trainer Kevin Rand determined it was best to keep him out rather than have him play and possibly aggravate a minor problem into a major one.
"It's some type of strain," Ausmus said prior to batting practice. He noted that it had been easier for Martinez to swing as a right-hander, and that is what he will be doing against left-handed Rays starter Erik Bedard.
Martinez is third in the American League with a .323 average and fourth with 20 homers. While batting cleanup, Martinez's 52 RBI are second on the team to Miguel Cabrera's 67.
Cabrera is a cinch to start at first base in the All-Star Game with nearly double the votes of runner-up Jose Abreu of the Chicago White Sox, but Martinez will face stiff competition to get to the game in Minneapolis.
Though, FOX Sports Detroit analyst Rod Allen proposed an idea during a recent game telecast that could make it easier for Martinez to reach the All-Star Game since he's one of five designated hitters having big seasons.
With Baltimore Orioles catcher Matt Wieters leading the voting and out for the season after Tommy John surgery, Oakland A's catcher Derek Norris should start. However, Allen thought Martinez, a four-time All-Star catcher for the Cleveland Indians and Boston Red Sox, could be added as a catcher in light of no other catcher having a season that screams out for inclusion.
Martinez is better in all the Triple Crown categories than any catcher. Norris has the highest average at .309, Mike Zunino of the Seattle Mariners is tops with only 12 homers and Brian McCann of the New York Yankees leads the position with 37 RBI.
"If (catching) gets him in the All-Star Game," said Ausmus, "that's fine. It wouldn't bother me."
Martinez has been the starting catcher twice this season, and had a dozen starts at first base. However, Abreu and Albert Pujols of the Los Angeles Angels very likely will be Cabrera's backups coming off strong first halves.
Nelson Cruz of the Baltimore Orioles is running away with the DH voting, and is batting .280 with 26 homers and 68 RBI. However, Toronto's Edwin Encarnacion (.281, 26 homers, 69 RBI), Oakland's Brandon Moss (.274, 19 homers, 62 RBI) and Boston's David Ortiz (.248, 19 homers, 62 RBI) also have been very productive.
No matter what develops there, Ausmus was pleased to have Martinez back in his batting order.
"All things considered," Ausmus said, "I'd rather have Victor Martinez in there."
J.D. Martinez, who had been the DH in two of the games Victor missed, will start in left field Thursday night with hot-hitting Rajai Davis getting a start off.
Online voting for the All-Star teams at www.mlb.com ends at 11:59 p.m. Thursday night, and teams will be announced Sunday night. The game is July 15 at Target Field, home of the Minnesota Twins.
---