Versatile Tigers complete sweep of Orioles
Published
May. 14, 2014 4:18 p.m. EDT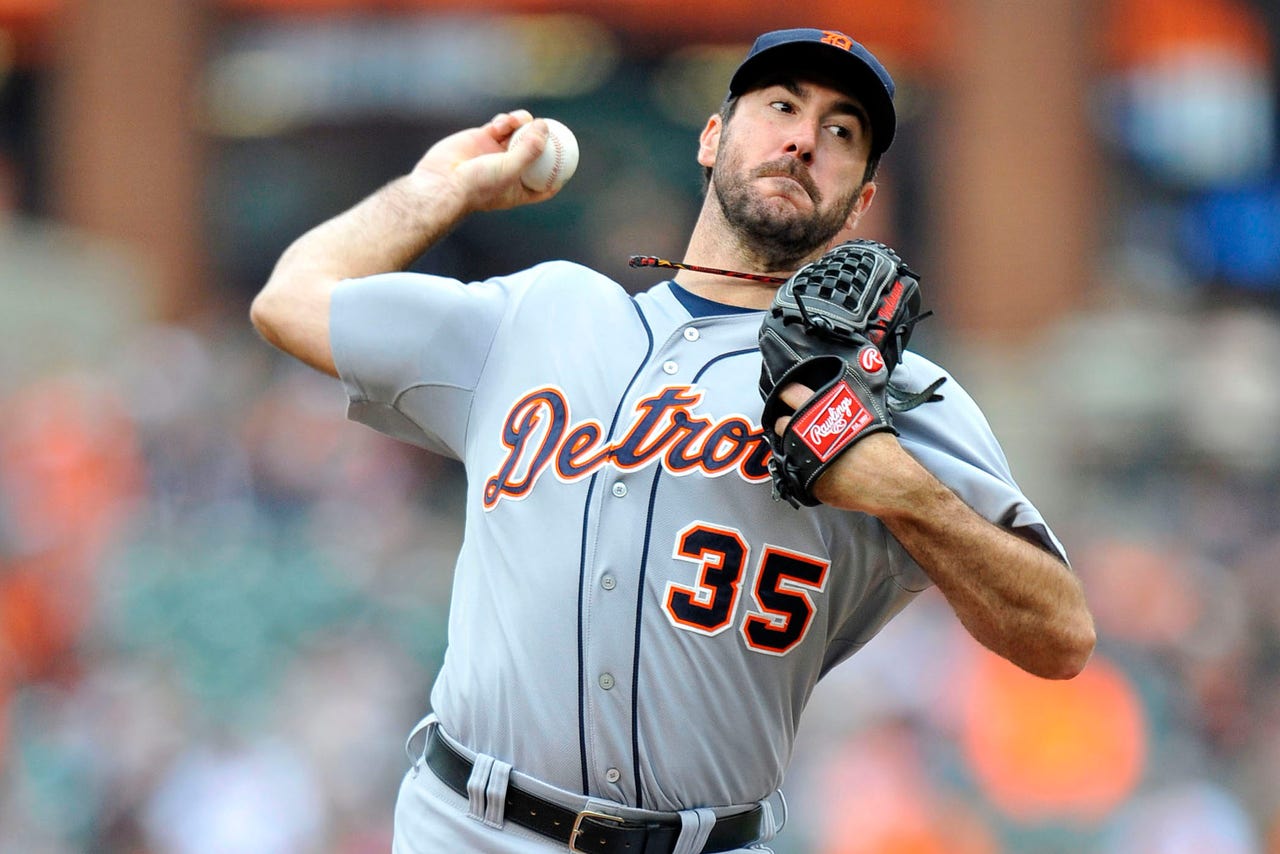 The Tigers can do the long ball thing, but they don't have to in order to beat teams, including the AL East-leading Baltimore Orioles.
That was often the case in previous years when the Tigers relied more on the power game with Prince Fielder and Delmon Young in the lineup.
These Tigers (24-12) are far more versatile offensively and definitely have more speed.
With three stolen bases Wednesday, the Tigers have 35, tying the team total for all of 2013.
Miguel Cabrera, who provided the game-winning three-run home run Tuesday, can be effective with base hits as well.
With two outs and the bases loaded in the third, Cabrera didn't try to do too much, singling to left to score two.
Cabrera driving in runs is nothing new. He does have 28 RBIs in his last 20 games, 12 in the last seven days.
But what happened in the fourth was proof that these aren't the same old Tigers.
While Bryan Holaday was at the plate, the Tigers went with the double steal, Austin Jackson stealing third and Don Kelly taking second.
Holaday singled to drive in Jackson.
Then Danny Worth took the first pitch he saw from hard-throwing Kevin Gausman and executed a perfect squeeze bunt to score Kelly.
Holaday took third on Gausman's wild pitch, which enabled him to score on Rajai Davis' sacrifice fly, which gave the Tigers a 5-0 lead.
Kelly later hit an RBI single in the fifth, which proved to be the game-winner when the Orioles (20-18) rallied to score five runs in the fifth off of Justin Verlander.
It was nice for the Tigers to have Kelly, Holaday and Worth, the 7-8-9 hitters who don't play every day, chip in on offense.
"They are are part of the team, they have to get in there," Tigers manager Brad Ausmus told FOX Sports Detroit's John Keating on the post-game show. "(Wednesday) they contributed. Holaday and Worth came up with some big RBIs. So they contributed and quite frankly, they've contributed pretty much whenever they've been in the lineup. It's important that they get in there, it keeps them somewhat fresh and to get that type of production is obviously a huge plus."
Kelly, who played third base in place of Nick Castellanos, said the bench guys have a little fraternity and help pick each other up.
"Danny and Doc started that rally at the beginning," Kelly said, "Miggy came up with a big hit and then we were able to get some things going later on as well. It's big whenever you can get production at the bottom."
Davis hit a solo home run in the sixth to give the Tigers some cushion in the 7-5 victory.
"It's always scary when it starts to get close late, when you kind of blow a big lead," Davis told Keating. "But we battled back and obviously a two-run lead is better than one."
Al Alburquerque, Ian Krol, Joba Chamberlain and Joe Nathan followed up Verlander with three scoreless innings.
Nathan got his 10th save and has converted nine straight.
The Tigers swept the Orioles in a three-game series in Baltimore for the first time since May 27-29, 2005.
"Very tough to do," Nathan told Keating on the field after the game. "I know this club is very good, obviously. They're on top of the division when we got here, we knew they were going to be tough. Right now, we're riding a good little stretch. We're playing good baseball and we're trying to stay within ourselves."
The Tigers have also won eight straight on the road, tied for the fifth-best in franchise history and the longest since May 10-25, 2006, when Verlander was a rookie.
The Tigers now travel to Boston to begin a three-game series Friday, hoping to extend that road winning streak.
---