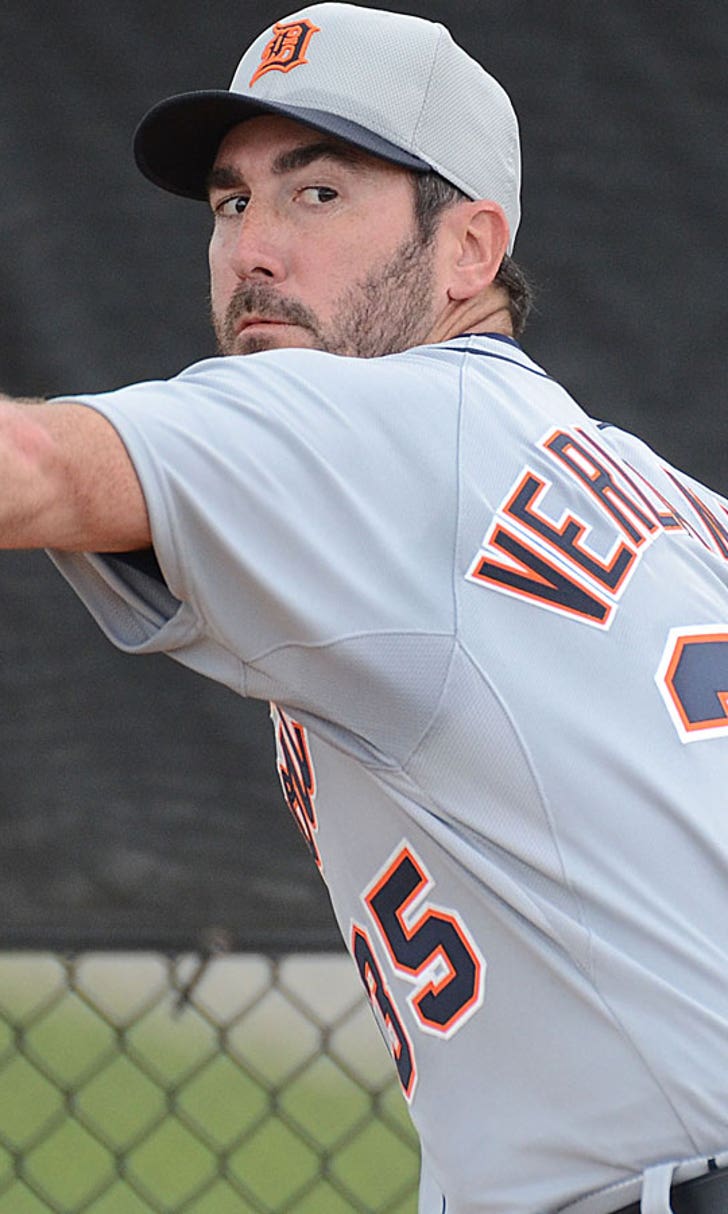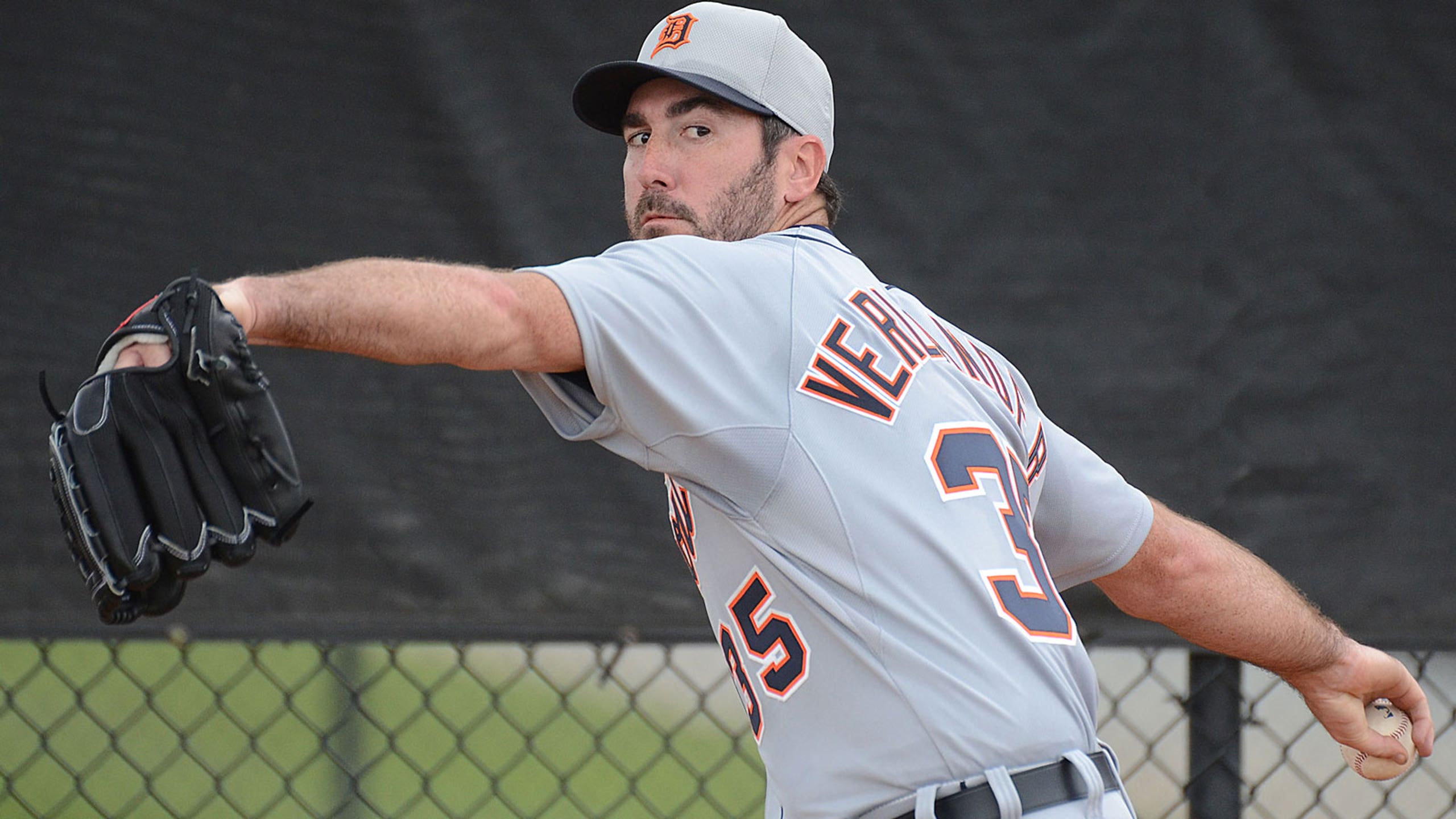 Verlander sharp in Tigers' victory over Braves
BY foxsports • March 7, 2015
LAKELAND, Fla. -- Justin Verlander is like any veteran pitcher at this time of year, working on things to get ready for the regular season.
So you won't likely see him throw four curveballs in a row as he did Saturday afternoon against the Atlanta Braves' Jonny Gomes to start off the second inning of a 12-6 victory.
After Verlander showed him a couple of other pitches, Gomes saw the curveball again and struck out swinging.
"(The) curveball was something that was of emphasis for me this spring," Verlander said. "I've been pleased with it so far and I was pleased with it today."
Tigers manager Brad Ausmus also liked what he saw as Verlander threw two scoreless innings, allowing one hit, walking two and striking out two.
"I thought his curveball looked outstanding," Ausmus said. "It's tighter, it's harder. I thought it was a very good first outing."
Ausmus said Verlander was intentionally throwing more curveballs than he normally would.
Verlander said he was trying to get a good feel for that pitch.
"I think it proved to us and him that it's what we thought it was in the bullpens and the live BP," Ausmus said. "It looks really good."
Verlander wants to make sure that his curveball looks the same coming out of his hand as his fastball.
"He was working on trying to keep the curveball from popping up out of his hand because that's when hitters recognize it," Ausmus said. "If you keep it low out of your hand, you're more likely to fool the hitter, get the hitter to bite because he thinks it's a fastball and then it breaks."
Jose Valdez, Joe Nathan and Blaine Hardy each threw a scoreless inning.
Kyle Lobstein struggled with his control, walking four but only giving up one run.
With 12 runs, the Tigers had lots of hitting stars.
Anthony Gose (spring average now .636) was 3-for-4 with two runs scored and two RBI; Nick Castellanos was 2-for-3 with two runs scored and two RBI; Hernan Perez was 3-for-4 with one run scored and three RBI; Josh Wilson was 1-for-3 with two RBI.
Alex Avila returned to the lineup for the first time since the birth of his second daughter. He was 1-for-2 with a run scored, an RBI and two walks.
***If multimedia does not appear right away, please click refresh***
COMPLETE TIGERS SPRING TRAINING 2015 COVERAGE
---