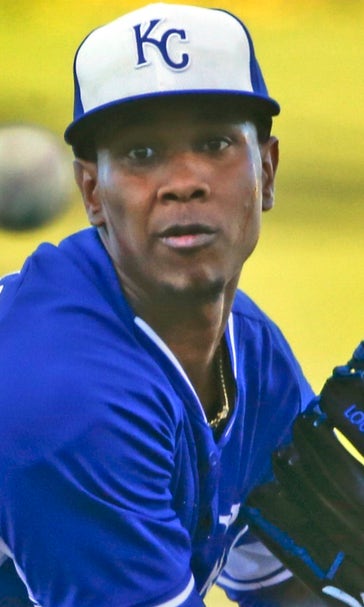 Ventura shines through seven shutout innings
March 28, 2015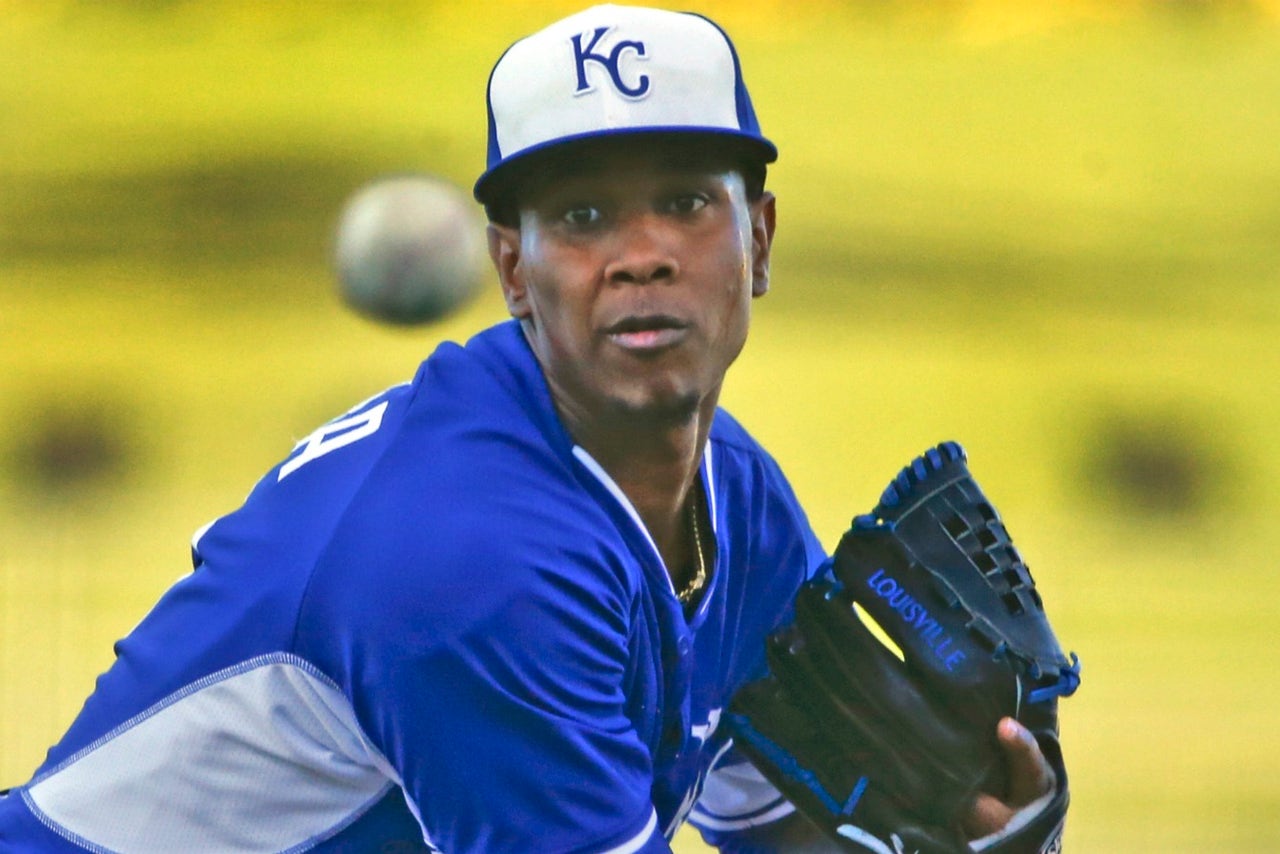 On a Friday night in Surprise, there's nearly zero pressure. The games are meaningless and the stats don't matter. The jerseys have numbers in the 90s and some are even nameless.
But roles matter, and Yordano Ventura looked every bit like his new one during the Royals' 5-1 win over Seattle on Friday night.
Just two days after he was named Kansas City's Opening Day starter, Ventura delivered a masterful seven-inning performance, not allowing a Seattle hit before a high pitch count cut short the 22-year-old's outing. He faced 22 Seattle hitters and threw 88 pitches, 49 for strikes.
Ventura walked two Mariners, but neither reached second base, with Mike Zunino stranded in the second and Seth Smith erased on a double-play ball in the fourth. He struck out four.
Ventura will make his first career Opening Day start April 6 against the White Sox, assuming the ace role vacated by James Shields. In the first full season of his career, Ventura went 14-10 with a 3.20 ERA in 183 innings. He appeared in five playoff games in 2014, producing a matching 3.20 ERA in 25 1/3 innings.
3 UP
• Middle of the order provides pop. Eric Hosmer, Kendrys Morales and Salvador Perez -- who hit in their projected No. 4, 5 and 6 spots -- went a combined 5 for 10 with three extra-base hits and three RBIs.
Hosmer ripped a line-drive, two-run home run in the first inning that gave Kansas City a 2-0 lead. Three innings later, Perez collected his second hit of the night with a one-run double to left-center. Morales picked up a double in the fifth and a single in the eighth before he was lifted for a pinch runner.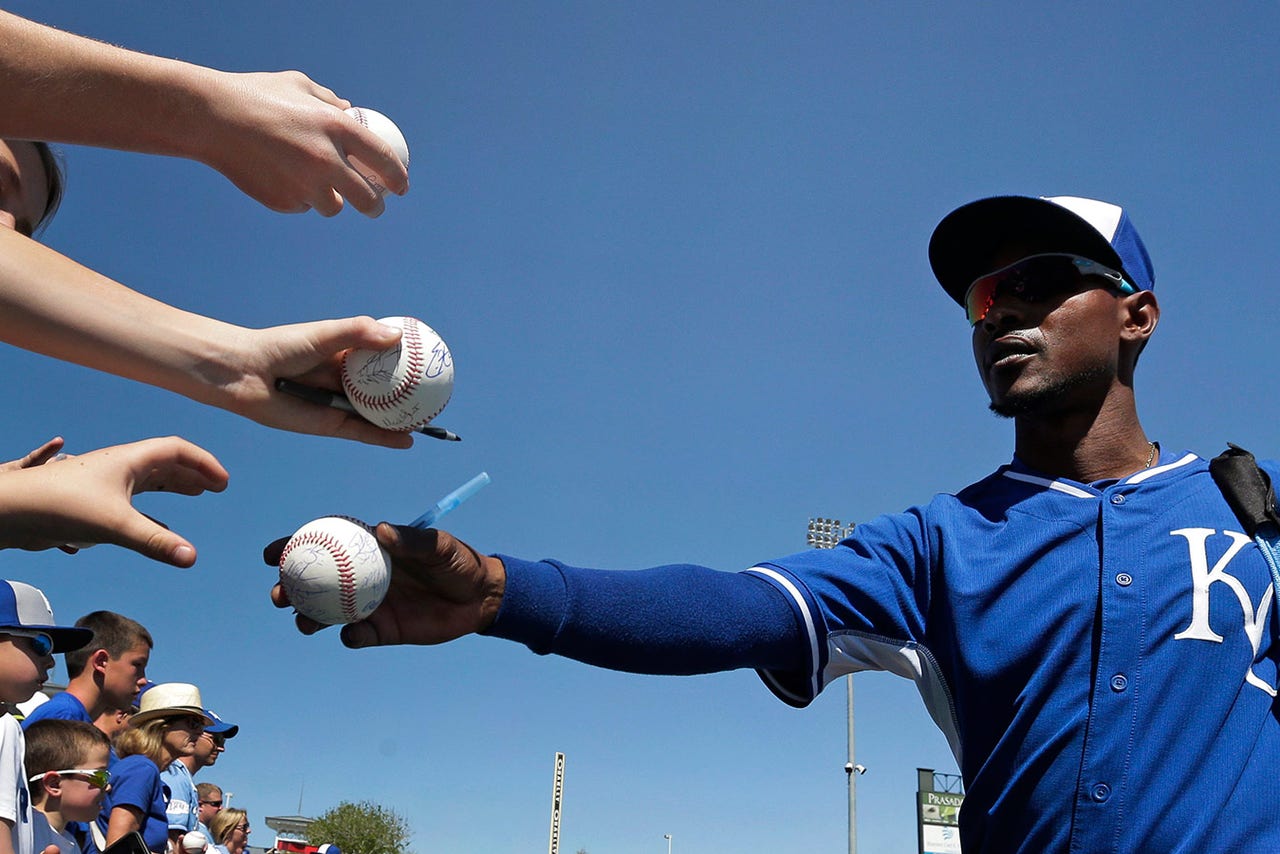 SNAPSHOTS FROM SURPRISE: Royals 2015 spring training gallery
• Moustakas shoots it the other way. Mike Moustakas, who teams have constantly played to pull, lined two balls into left field Friday night, a sign that could eventually end the shift against Moustakas. He lined an RBI double in the fourth inning into the left-center field gap and slashed another liner to left that Dustin Ackley snagged with a sliding catch in the sixth.
Teams will obviously need more than two spring training swings to convince them to throw away the shift, but it was a start for Moustakas.
• Escobar walks twice. Unconventional Royals leadoff hitter Alcides Escobar drew two free passes Friday night, a rare occurrence for the free-swinging Venezuelan. Escobar has drawn only 134 career walks in his seven big-league seasons and hasn't walked twice in a regular-season game since April 7, 2013.
Escobar's fourth-inning walk against Matt Anderson capped a string of three consecutive walks for the Royals, resulting in a run.
3 DOWN
• Losing the no-hitter. When Ventura exited after seven innings, the Royals' bullpen was tasked with maintaining the no-hitter for two more innings. Four batters later and Tyler Smith lined a one-out single to center off Jason Frasor to break up the no-no. The hit also drove in the Mariners' lone run of the night. Royals pitching has allowed one run and three hits in its last 18 innings, all against the Mariners.
• Gordon goes hitless. Left fielder Alex Gordon went 0 for 4 Friday, dropping his spring training average to .150 (3 for 20). He has struck out five times and hasn't walked in six games since returning from offseason wrist surgery. Gordon has one hit in his past 13 at-bats.
• Frasor retires one of four. Frasor walked the first two Mariners he faced before recording a strikeout and giving up Seattle's first hit. He was charged with a run -- the first run he has given up this spring. Frasor is a lock to make the Royals' bullpen.
WHAT'S NEXT
Kansas City continues its stretch run through Cactus League play with a game against the Diamondbacks on Saturday. Danny Duffy will get the ball for the Royals in what's probably his last start in Arizona. Jeremy Hellickson gets the ball for the Diamondbacks.
You can follow Matthew DeFranks on Twitter at @MDeFranks or email him at matthew.defranks@gmail.com.
---