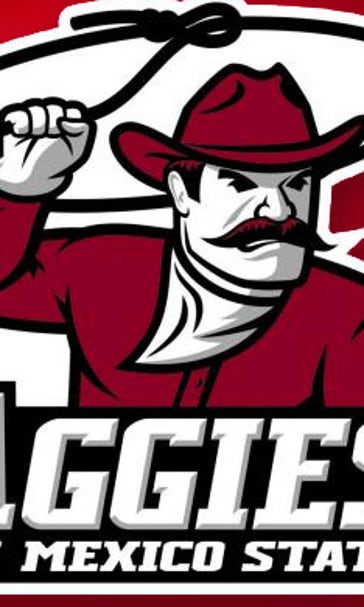 UTEP holds on to top New Mexico State
November 23, 2014

EL PASO, Texas -- Cedrick Lang scored a layup with 2:30 left to give UTEP an eight-point lead, but the Miners needed to hold on to take a 77-76 win over New Mexico State Saturday night.
Johnathon Wilkins hit a layup that pulled New Mexico State within six with 2:14 left and D.K. Eldridge added two free throws to make it 75-71 and followed them up with a steal and dunk that made it 75-73 with under a minute to play. After Omega Harris scored to make it 77-73, Eldrridge threw down a 3 to make it 77-76 with :11 left.
Daniel Mullings missed a go-ahead jumper with a second left in the game.
Vince Hunter led UTEP (2-0) with 23 points. Lang added 15 and Harris 13.
Eldridge finished with 17 points to lead New Mexico State (1-3), with Remi Barry adding another 16.
---