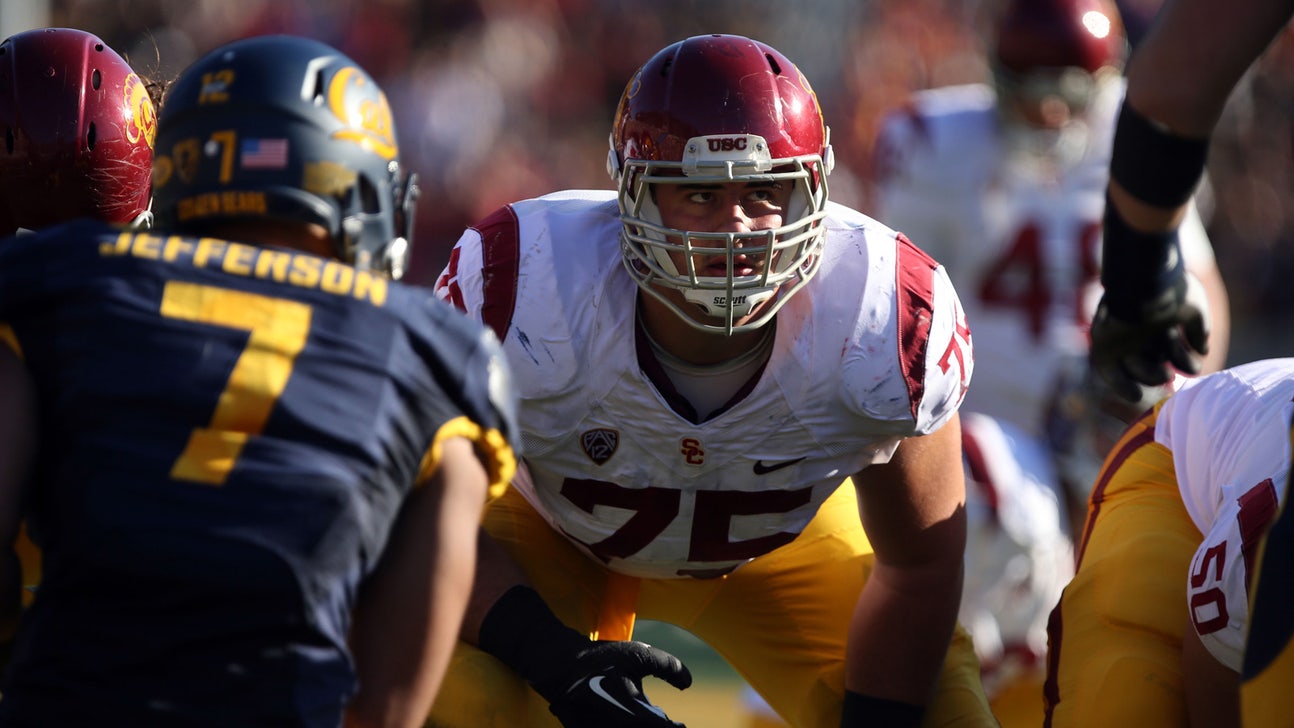 USC's Max Tuerk finds comfort in shotgun snaps
Published
Mar. 12, 2014 10:19 p.m. ET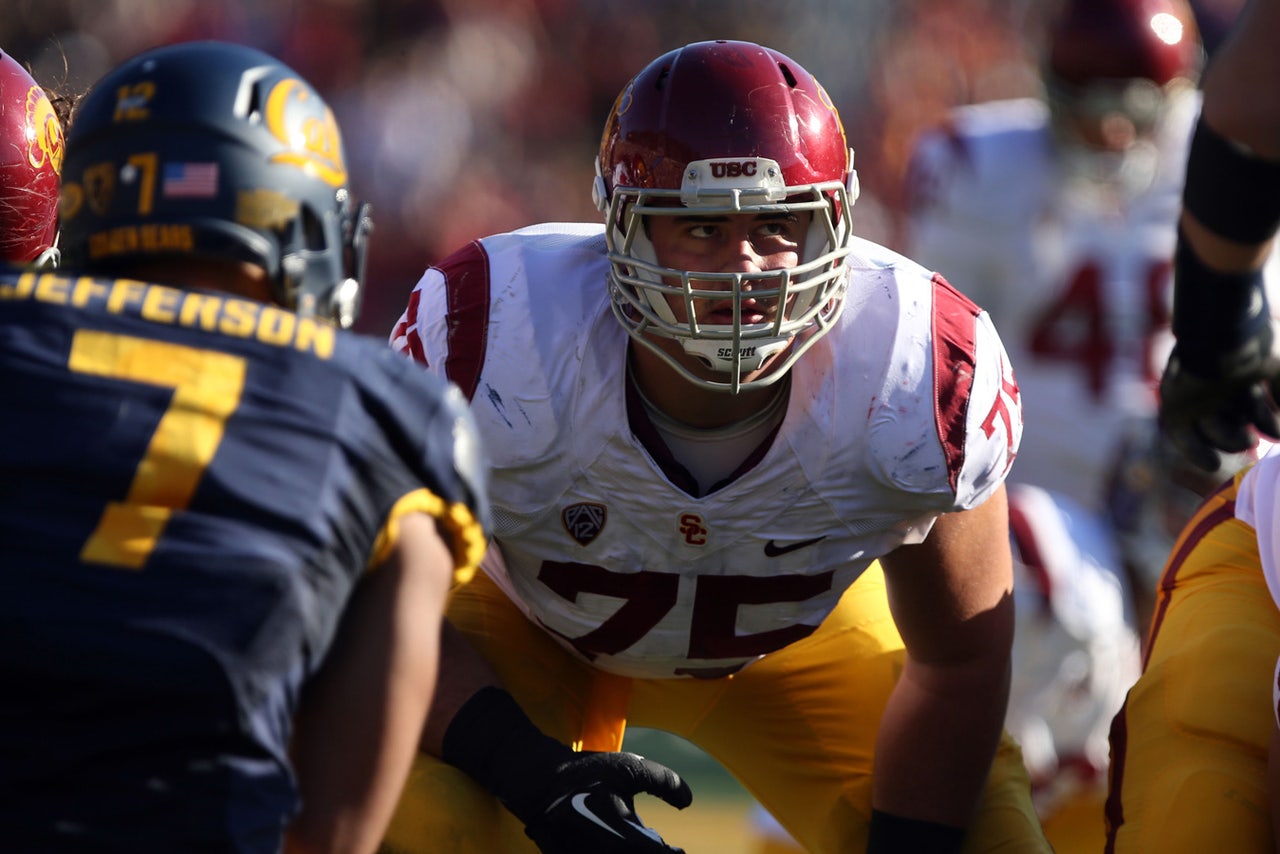 LOS ANGELES -- Things are different now at USC under first year head coach Steve Sarkisian and for offensive lineman Max Tuerk that may be a good thing.
Tuerk calls himself a team player and through his career he's shown a willingness to play multiple spots on the offensive line for the betterment of the team. As he prepares for his junior season, he has 20 career starts coming at either left guard, left tackle, or right tackle. 
In 2012, Tuerk became the first true freshman in program history to start at left tackle. Last season he found a home at left guard starting 13 games there on his way to Pac-12 Honorable Mention honors.  
He had a cup of coffee at center as the team tried to find Khaled Holmes' replacement. That task eventually went to Marcus Martin.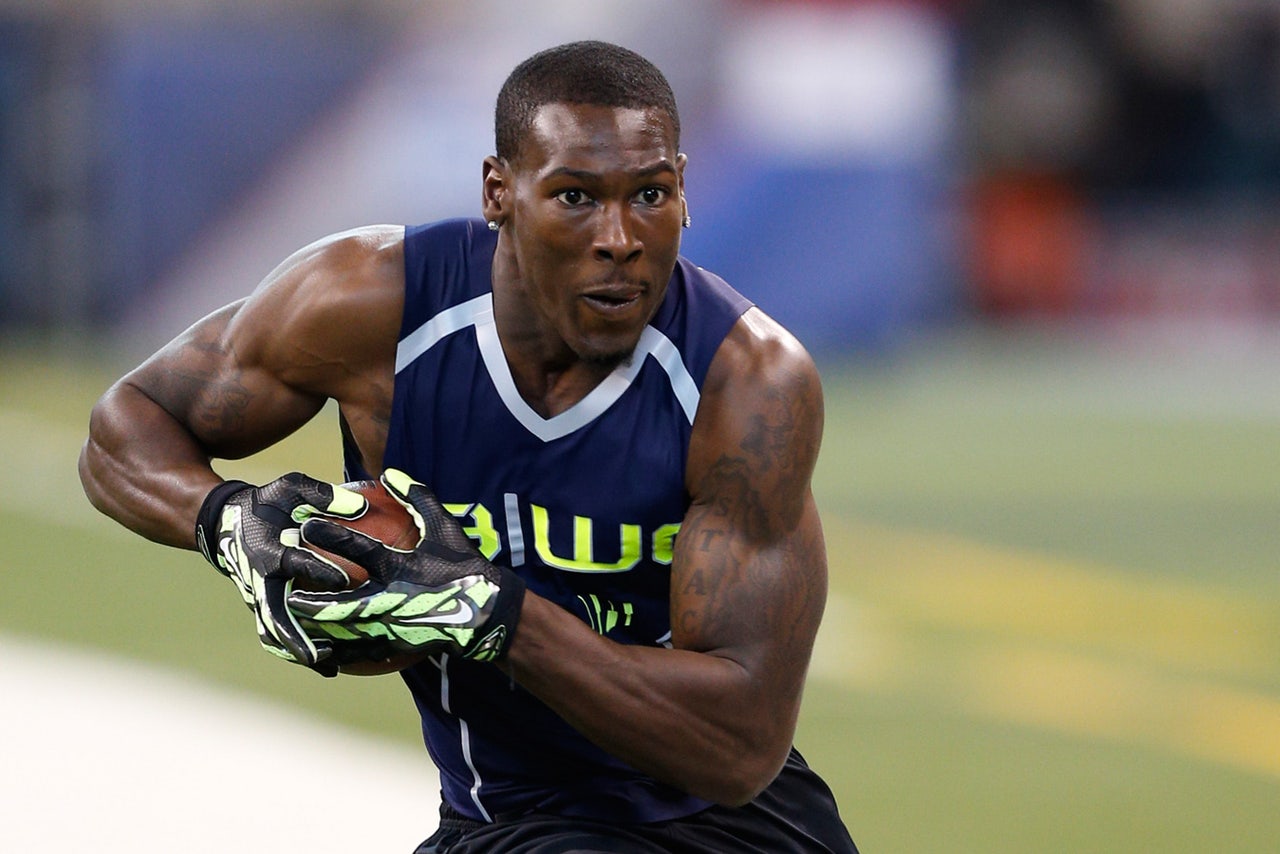 Although it lacked the pomp and circumstance from years past, Marqise Lee still impressed at USC's Pro Day.
As productive as he's been playing different positions along the offensive line, his crack at center didn't go as smooth. At 6-foot-6, 275 pounds, there were physical challenges he couldn't overcome.
"Some of our troubles with him was his arms were so long that it was tough to take snaps under center and it (was) a lot different than (with) Marcus (Martin)," said quarterback Cody Kessler.  
Said Tuerk: "(The quarterbacks) had to step way back (to receive the snap) and it was a little harder."
As USC kicked off spring practice earlier this week, Tuerk found himself back at center taking first-team reps. And he was a lot more comfortable. With Sarkisian bringing his fusion of pro concepts in an uptempo fashion, all of the snaps during Tuesday's first practice were out of the shotgun.
"I got the shotgun down pretty good," Tuerk said.
Although it was just one day, Sarkisian was pleased with the results.
"We didn't snap any over the quarterback's head, so knock on wood, and there were no grounders," Sarkisian said.
Of course, the head coach threw in the disclaimer that any accomplishments on Tuesday's first day were all done in t-shirts and shorts. 
Still, so far, so good with his new center.
---