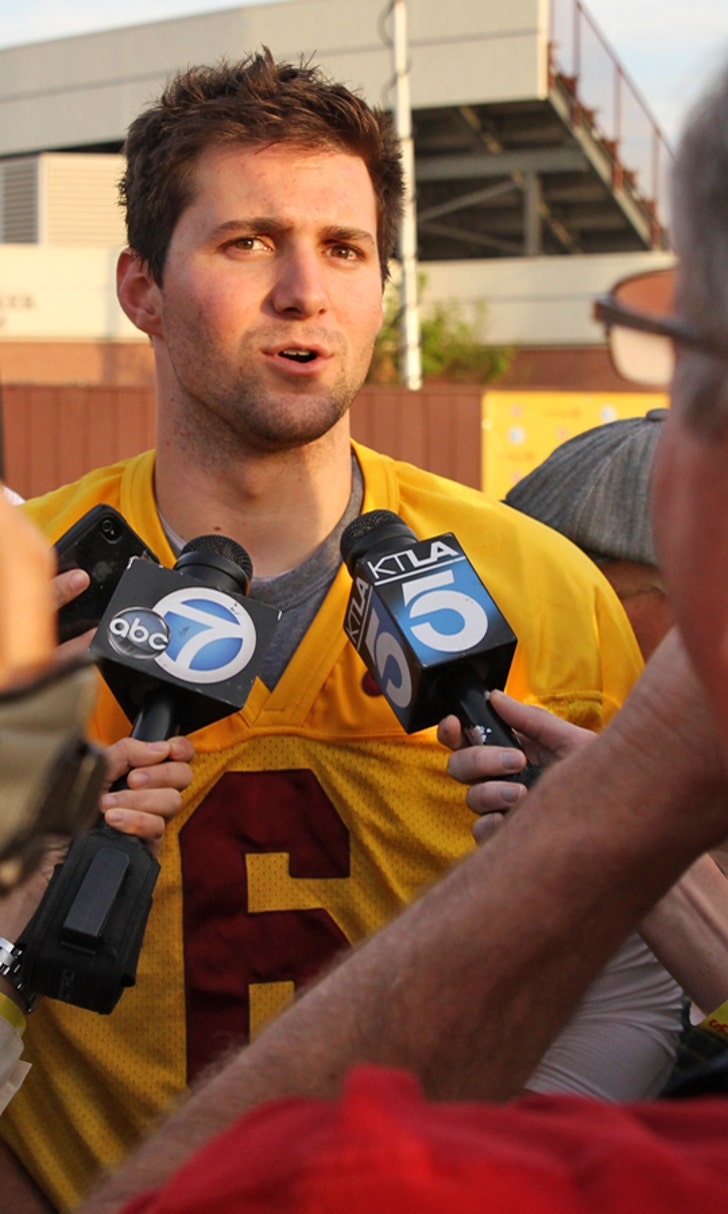 USC's Kessler: 'I'm competing against guys across the country'
BY foxsports • March 23, 2014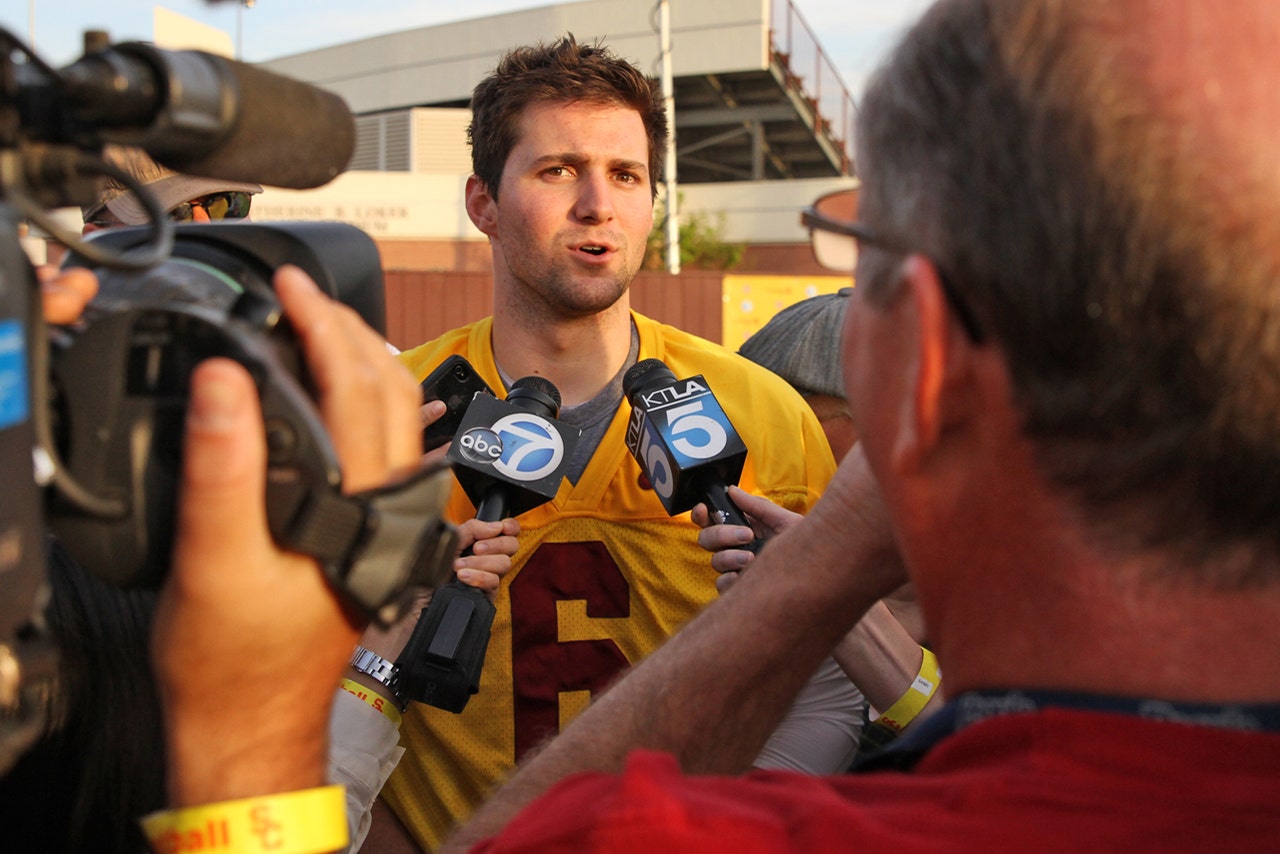 Competition never ends for Cody Kessler. 
It was like that when he earned honors on the basketball court and football field at Bakersfield Centennial High School. 
It was like that from the moment he stepped onto the USC campus in 2011. 
Kessler started all 14 games for USC last season and guided the team to 10 wins including a signature victory at the Coliseum over then-No. 4 Stanford. He was named MVP of the Las Vegas Bowl. 
It's only right he continues to compete.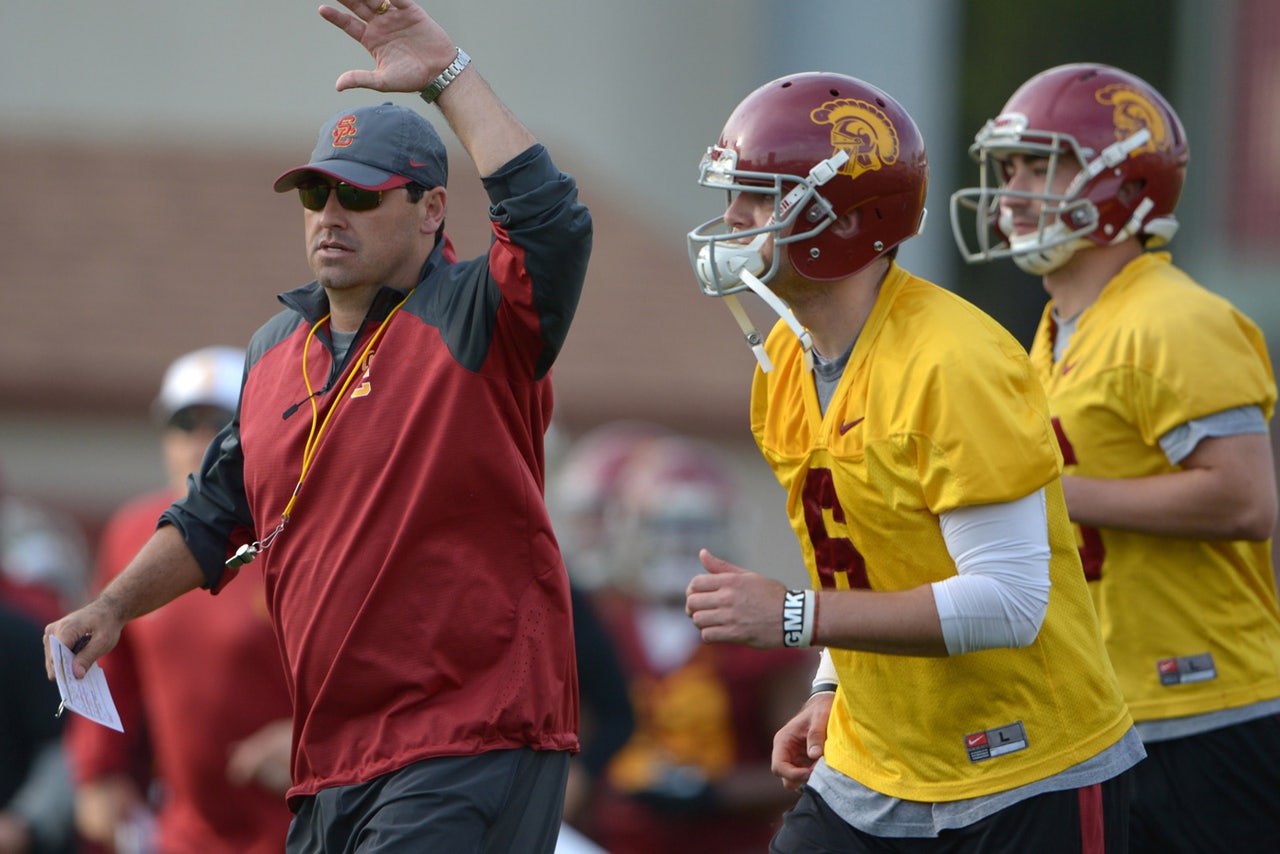 USC preview: Time for Sark to unleash Trojans with uptempo
Although, not his call, for the third consecutive spring, Kessler is competing for a job. 
However, this time, he's trying to retain his starting status. Steve Sarkisian has come in and opened up the competition at all positions including signal caller, which is fine by Kessler. Open competition or not, his mentality remains the same. 
"I'd still compete every time," Kessler said.
The redshirt junior is competing with redshirt freshman Max Browne for the right to be named starter. Freshman Jalen Greene, an early enrollee, is on the outside looking in.
His approach to the competition this time around is different than in past years. 
"I'm not looking at it like I did last year (like) 'Oh, here we go again' and all that," Kessler said. "I'm looking at it as I get a chance to compete again. Max is a great quarterback and so is Jalen but at the end of the day I'm not just competing against them. In my mind I'm competing against guys across the country. (UCLA quarterback) Brett Hundley, (Florida State quarterback and Heisman Trophy winner) Jameis Winston, guys like that, that are elite quarterbacks across the country. That's why I go to work everyday thinking 'Ok, I need to be better than them today. I need to outplay (them) today.' "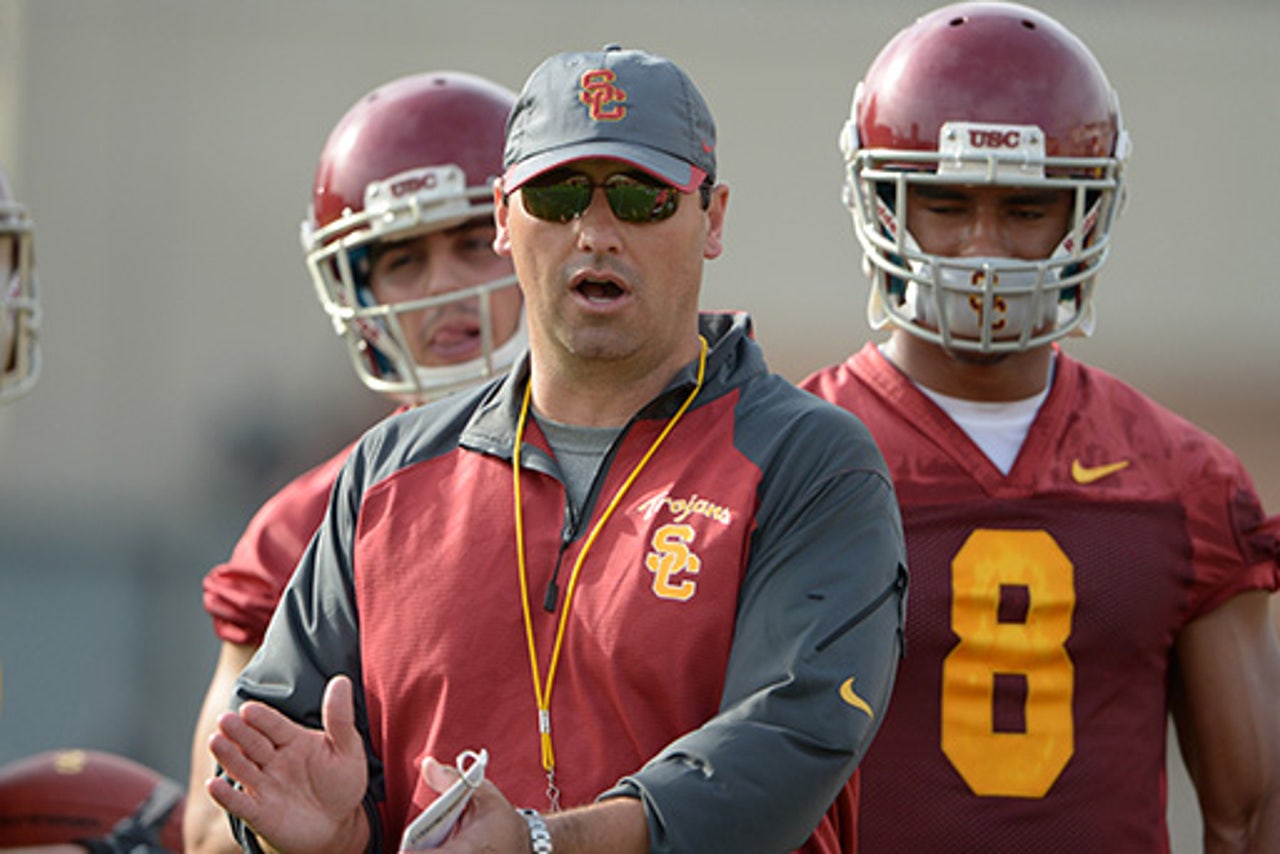 Steve Sarkisian, staff to make evaluations over spring break
There are no guarantees this competition will be done by time spring is over. 
"I'm not putting a deadline (on when announcement will be made)," Sarkisian said. "When it feels right, when it looks right, I'll probably let it sit one more practice just to make sure and then we'll make a decision."
Browne knows he has an uphill battle trying to knock off the incumbent.
"It's no secret, he led us to 10 wins last year and we had a lot of success," Browne said. 
For Kessler, it always goes back to the competition. 
"It is what it is," Kessler said. "I'm just going to continue to keep working to try to get better.
"I feel very comfortable, especially after the year that we had as a team."
---