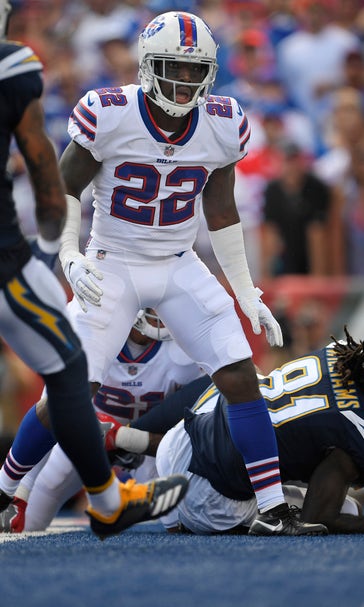 Urban Meyer's return and the exit of Vontae Davis
September 18, 2018
Urban Meyer returns to coaching after a three-game suspension, and most Ohio State fans couldn't be happier. The AP's Mitch Stacy in Columbus, Ohio, talks to PodcastOne Sports Now about the reaction to Meyer's return and how Meyer handled himself before the media.
The second week of the NFL also draws the attention of co-hosts Jim Litke and Tim Dahlberg. They talk to AP NFL writer Barry Wilner about good and bad decisions in the young NFL season and why the Rams need to play better competition before being declared a great team.
Wilner also talks about Buffalo cornerback Vontae Davis and his decision to retire at halftime of Sunday's game. Litke recalls some other rushed retirements in sports history, including that of the great Barry Sanders.
Dahlberg describes the fight he covered between Canelo Alvarez and Gennady Golovkin, and why a third fight would likely be as close as the first two between the middleweights. Alvarez won a close majority decision Saturday night to win the 160-pound titles, after the two fought to a draw the first time around.
And Litke talks about his trip to Los Angeles, where he discovers they have brutal traffic and surprisingly good food.
---
---