Wisconsin Badgers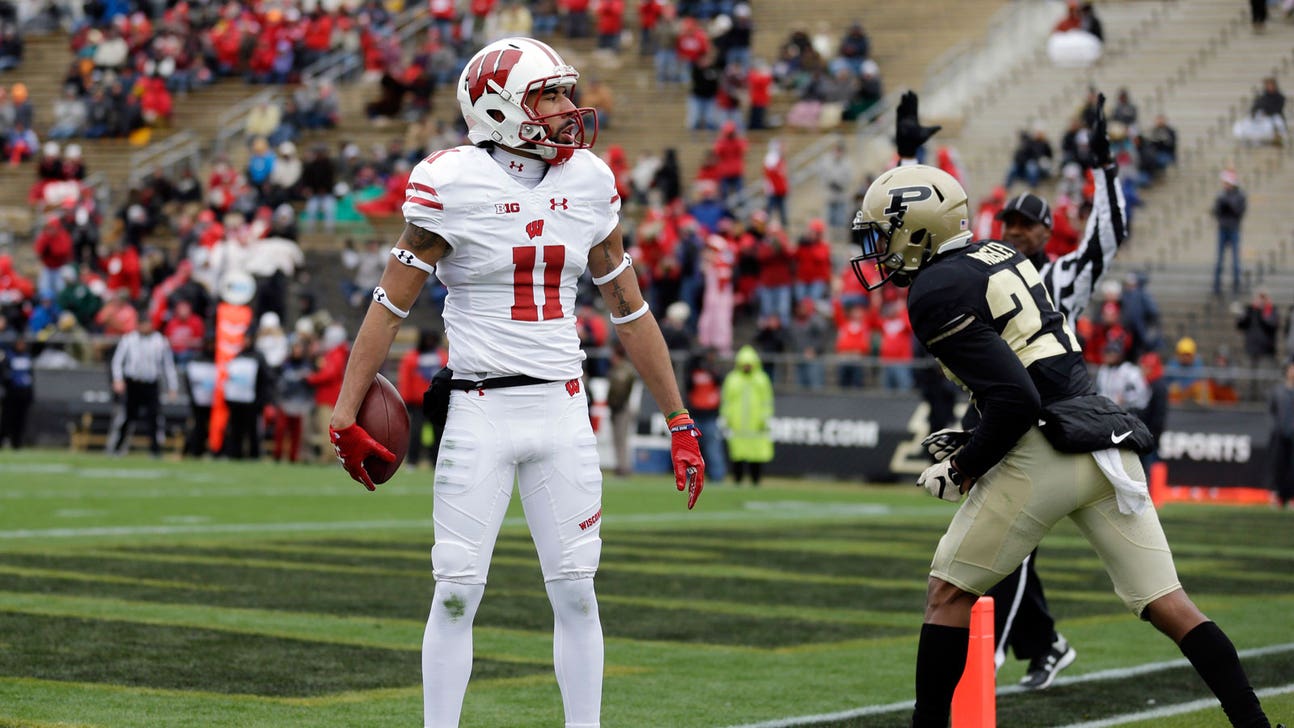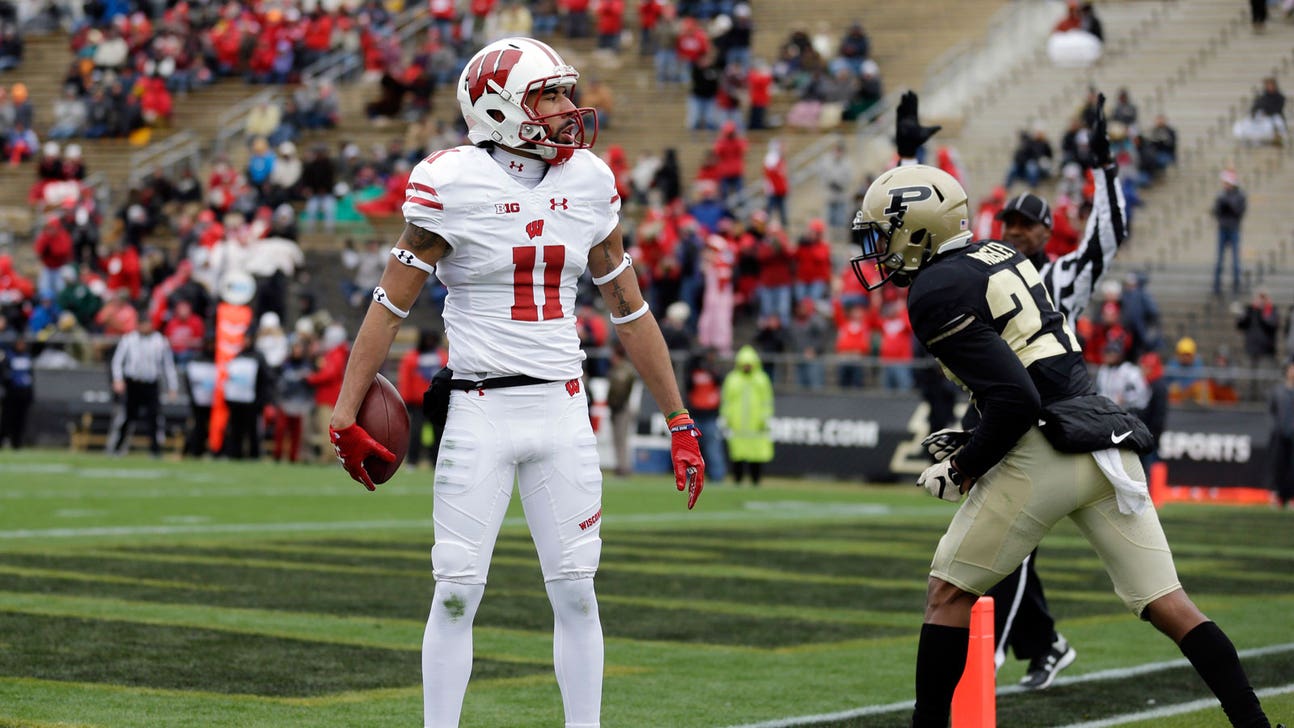 Wisconsin Badgers
Upon Further Review: Wisconsin at Purdue
Published
Nov. 20, 2016 12:26 p.m. ET

On a very windy day in West Lafayette, Ind., after one quarter it wouldn't be surprising if some Wisconsin fans thought the Badgers were going to blow their chance for the Big Ten West division title and college football playoff bid.
Wisconsin trailed 3-0 after one quarter, but the tide turned in the second quarter as the Badgers scored 35 points in routing Purdue 49-20.
It was the usual story for the Badgers in winning: A tough and opportune defense, a strong rushing game and getting production from two quarterbacks.
A recap of Saturday's game:
CLASS LESSONS
-- The wind was not to blame for Wisconsin's poor start. On offense, the Badgers weren't very creative and Purdue's Jake Replogle (5 tackles, 1 TFL in the first quarter alone) was clogging up the middle, helping render UW's offense largely ineffective. Defensively, Wisconsin allowed Purdue to convert its first three third-down conversions.
-- Purdue had the most obvious deep pass play call of the season and Wisconsin either didn't figure that out for some reason or still couldn't stop it. With one play remaining with the wind at their back as the first quarter wound down, David Blough connected with DeAngelo Yancey for a 52-yard gain, moving Purdue from its own 10 to Wisconsin's 42. Of course, Yancey (6 catches, 155 yards, 2 TD) burned pretty much every cornerback Wisconsin put on him in this game, so maybe it didn't matter what the Badgers did.
-- Think Wisconsin wanted to establish the run? The Badgers had 30 first-down plays. They ran on 29 of them. The one pass was Bart Houston to a wide-open Alec Ingold for a 19-yard touchdown. No wonder he was wide open. Purdue couldn't have been expecting a pass.
-- Wisconsin's offense got jumpstarted with a pair of screen passes to Dare Ogunbowale in the second quarter. Both were on third downs and picked up a first down; the first was on third-and-12 and the next on third-and-8. The Badgers also used a lot of pitch plays and ran outside. Eventually it opened up the middle as well. After rushing for just 20 yards on 13 carries in the first quarter, UW finished with 221 yards on 56 carries.
-- The middle-of-the-field success was no more evident in Bradrick Shaw's 33-yard run in which the blocking opened up the center of the field for Shaw, who burst through for the score.
-- After not scoring in the first 15 minutes, the Badgers got two touchdowns in eight seconds, thanks to T.J. Watt's interception return for a touchdown, and rattled off 35 points in less than 8 minutes. Alec Ingold opened the scoring with a 1-yard run to end a 10-play drive, Shaw had a 7-yard run, Ingold hauled in a 19-yard TD catch and, after a Yancey 75-yard touchdown reception, Shaw had his big run with 51 seconds left in the half. This was Wisconsin's first 35-point quarter since scoring the same amount against Northwestern on Nov. 27, 2010.
-- Jazz Peavy didn't have his best game. He failed to reach two passes from Alex Hornibrook (although in fairness, part of the blame is on the QB because they weren't great passes) and he also fumbled a punt return. But Peavy and Hornibrook hooked up on a pretty touchdown catch in the fourth quarter. Both players seemed to need that play.
DULY NOTED
-- Wisconsin was 4 of 4 in the red zone and have scored in 16 of its last 17 red-zone appearances, with 13 touchdowns.
-- Purdue had just 71 yards rushing and 293 total yards. It marked the seventh time this season the Badgers have held an opponent to under 100 rushing yards and the fourth time under 300 total yards.
-- Jazz Peavy recorded his fifth touchdown reception, which is the most for a Badger since Jared Abbrederis had seven in 2013.
-- With interceptions by the T.J.s -- Watt and Edwards -- it marked the first time Wisconsin had two linebackers with a pick in the same game since Chris Borland and Mike Taylor on Nov. 5, 2011 against -- yup -- Purdue. Watt's touchdown off an interception was the first for Wisconsin since Marcus Cromartie against Nebraska in the 2012 Big Ten title game.
-- Corey Clement became the 17th Wisconsin running back to reach 1,000 yards rushing in a season. It was the 30th time overall it has been accomplished. Clement has rushed for 100+ yards in five of his last six games.
-- Purdue ended up scoring the second-most points against Wisconsin this season. It was also just the second time the Badgers have allowed more than 17 points.
WHAT IT MEANT
Besides Wisconsin continuing to own this series, the Badgers just stayed the course in its quest to make the Big Ten championship game (and perhaps the college playoff). One win to go.
PLAYER OF THE GAME
It's hard to give an MVP to someone who only had two tackles and committed a pair of penalties. But that's just how great -- and game-changing -- T.J. Watt's interception and return for a touchdown was. The play itself was incredibly athletic as Watt displayed his old tight end skills (I mean, as the old saying goes, there's a reason defensive players are playing defense). In terms of the game, yes, it gave Wisconsin a 14-3 lead but it was more than that. It was a proverbial haymaker to which Purdue never recovered. (And just so you don't think he get this for one play, Watt also had a sack and surely some quarterback hurries, although the Boilermakers don't track that stat for whatever reason.)
DON'T FORGET ABOUT ME
For whatever reason, Wisconsin needed a spark. Whether or not he was the difference, there's no denying Bart Houston lifted the offense once he entered the game in the second quarter. After the Badgers went scoreless in the opening 15 minutes, (gaining just 38 yards on 16 plays) Houston led the Badgers to a touchdown on his first possession and then three more scored in the second quarter as UW pulled away from Purdue. Houston was 5-of-6 passing in the quarter for 102 yards and a touchdown while running three times for 14 yards as the Badgers showed off a bit of an option. Houston would run the ball only one more time and wouldn't throw another pass, but he didn't need to. His job was done -- well done -- in that second quarter. Since becoming Wisconsin's second quarterback, Houston is 16-of-23 passing for 262 yards with 3 touchdowns, 1 interception and a 199.60 passer efficiency rating.
THAT MOMENT
The Watt play was likely the play of the game and a game changer. But I want to point out the ludicrous decision by Purdue early in the second quarter. The Boilermakers, have an interim head coach (who odds are won't be back) and haven't won a Big Ten game in November since 2012. In other words, they really had nothing to lose. Up 3-0 and facing a fourth-and-4 on the Wisconsin 36, Purdue looked like it was going for a first down. And why not? Instead, for some reason the Boilermakers not only didn't go for it but they intentionally took a delay of game penalty. First, if you are not going to go for it, at least fake it and try to draw the defense offside. But why do this, especially kicking into the wind? The ball wasn't going far to begin with. Plus, if you are going to fake a punt, better to only need 4 yards, yes? Well, Purdue punted -- just 28 yards -- and Wisconsin drove down the field and scored, the beginning of the end for Purdue. It was a perplexing call by Purdue which well after the fact still makes no sense.
THIS NUMBER
3 & 17 -- Wisconsin intercepted three passes, giving it seven in the last two weeks and 17 on the season. That is the most picks for a Badgers team since they had 22 in 2002. Back in '02, Jim Leonhard, Wisconsin's current DBs coach, had 11 of those interceptions. Whether he's responsible for this uptick (UW had just 12 INTs last year, 6 in 2014, 9 in 2013 and 8 in '12) is unknown, but the man does know a thing or two about picks.
THEY SAID IT
"What a play by T.J. (Watt). To knock it down is a really good play. To get a pick is a really good play. To do both that changed (the game)." -- head coach Paul Chryst on T.J. Watt's interception and touchdown.
"It was nothing magical, but everyone got on their guy and I thought Bradrick stayed right on the track, right down the pipe. It was good." -- Chryst on Bradrick Shaw's 33-yard touchdown run.
"Four touchdowns is awesome. Any touchdown is awesome." -- quarterback Bart Houston, who led Wisconsin to four touchdown drives in the second quarter.
WHAT'S NEXT
There's more on the line than the line for Wisconsin than just the Big West title. The Badgers finish off the regular season at home against longtime rival Minnesota, with Paul Bunyan's Axe at stake. The Gophers are 8-3 and coming off a 29-12 win over Northwestern.
Dave Heller is the author of the upcoming book Ken Williams: A Slugger in Ruth's Shadow as well as Facing Ted Williams Players From the Golden Age of Baseball Recall the Greatest Hitter Who Ever Lived and As Good As It Got: The 1944 St. Louis Browns
---
---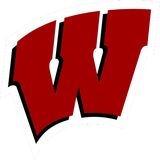 Get more from Wisconsin Badgers
Follow your favorites to get information about games, news and more