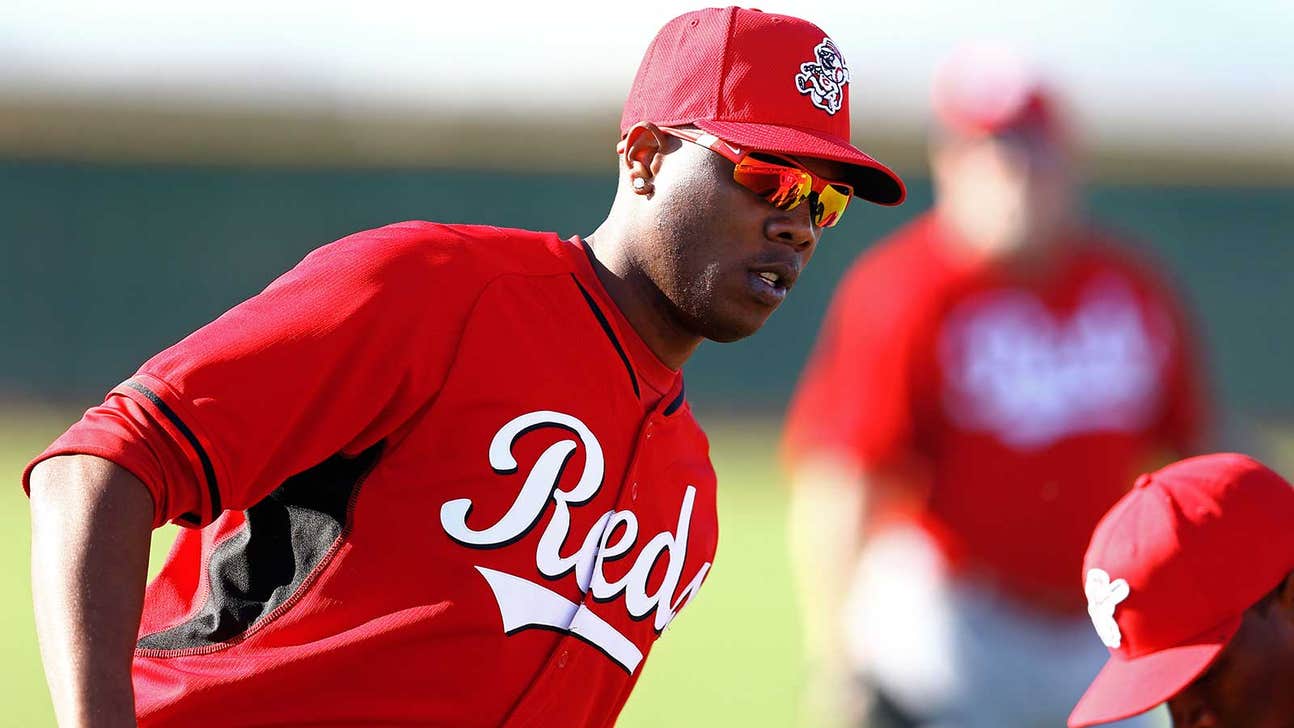 Update on Aroldis Chapman
Updated
Mar. 4, 2020 8:37 p.m. ET

LHP Aroldis Chapman this evening had surgery to insert a titanium plate to stabilize the fracture site.
Reds team medical director Dr. Timothy Kremchek said Chapman can begin working out and throwing in 10-14 days and could pitch in game conditions in 4-6 weeks.
The two-and-a-half-hour surgery was performed by cranial facial plastic surgeon Dr. Ed Joganic at Banner Good Samaritan Medical Center in downtown Phoenix. Chapman is expected to remain in the hospital for a day or so.
In the sixth inning of Wednesday night's game vs the Royals in Surprise, Chapman was hit by a Salvador Perez line drive and suffered fractures of his eye and nose and a mild concussion.
---