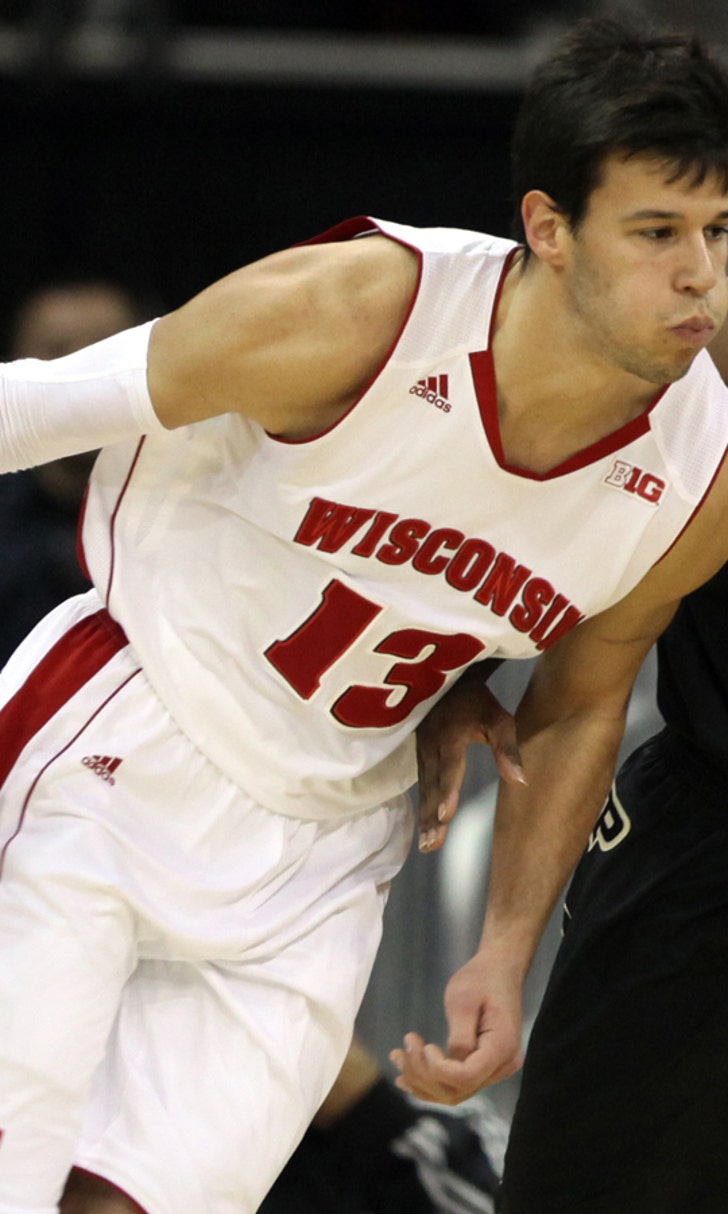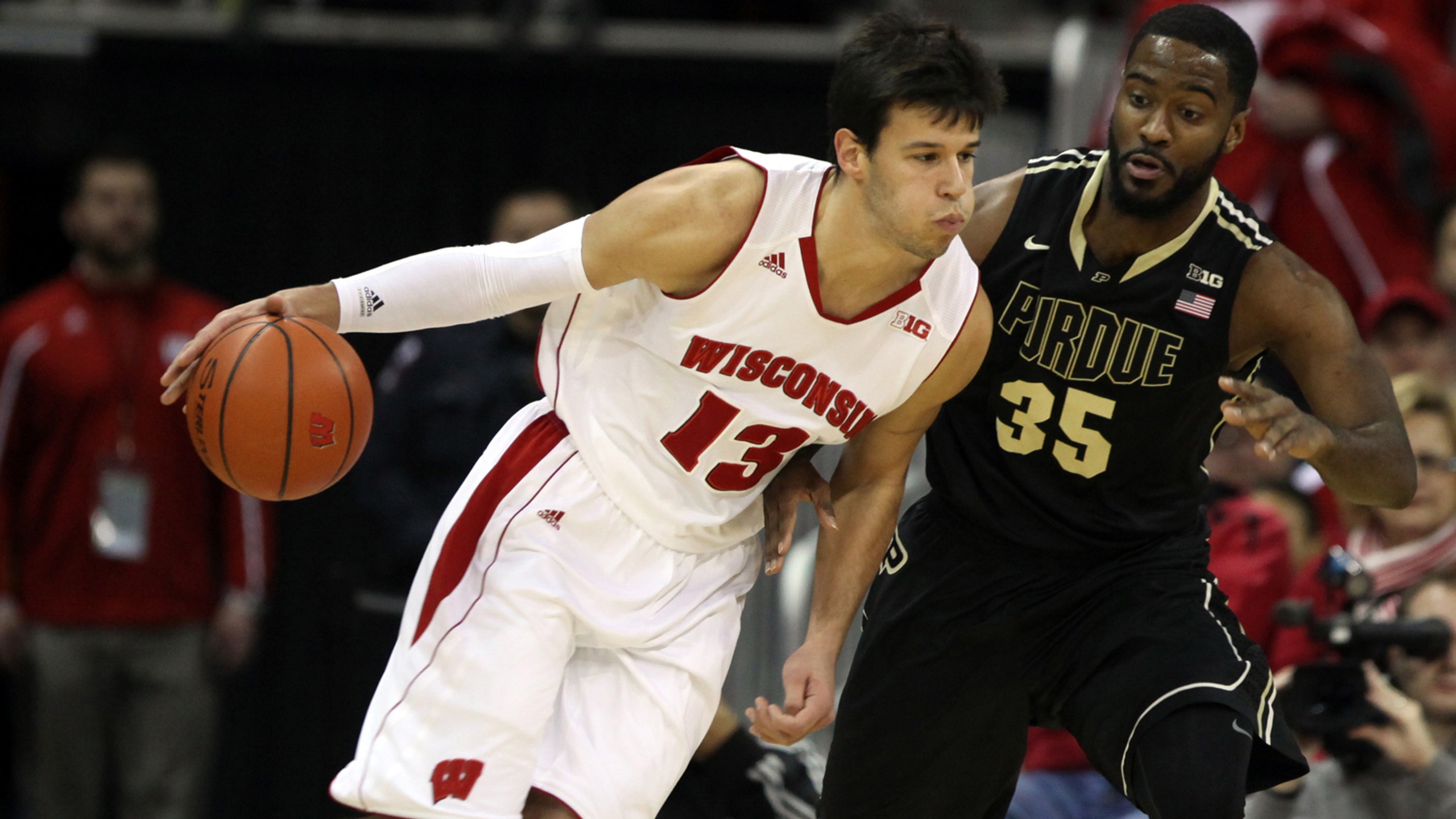 Unselfish Dukan playing key role off Badgers bench
BY foxsports • February 2, 2015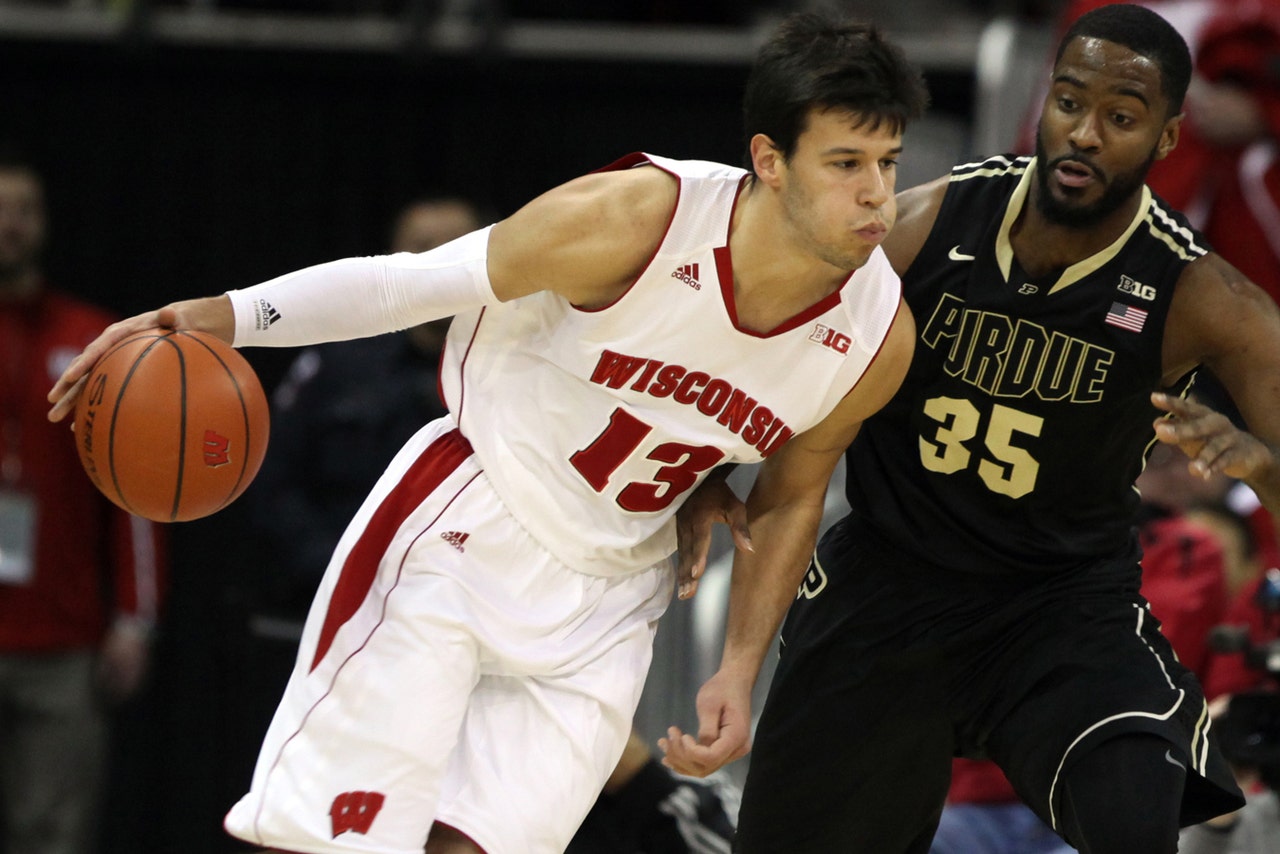 MADISON, Wis. -- Dozens of college basketball teams across the country would salivate at the prospect of best utilizing a 6-foot-10, 3-point shooting, fifth-year senior forward with 77 games of experience and a Final Four appearance on his resume. And if Duje Dukan was somewhere else, it's easy to visualize he'd probably be earning somewhere north of 30 minutes per game.
"I think he's starting in a lot of programs," Wisconsin assistant coach Gary Close said.
Of course, this year's Wisconsin team is not like most other programs. It is a team whose frontcourt features perhaps three future NBA players with Frank Kaminsky, Sam Dekker and Nigel Hayes in the starting lineup. And because of that unusually talented setup, it also leaves Dukan filling a vital role off the bench -- not as a starter as he'd be elsewhere.
It would be natural for a player with that much experience to lament his plight and, even ever so slightly, diminish the good vibes that have come from one of the best starts to a season in program history. But Dukan has avoided those thoughts entirely, instead choosing to focus on the ways in which he can contribute to a repeat appearance in the Final Four.
"I don't try and look into it too much," Dukan said. "At the end of the day, I'm still playing whatever it is, 18 minutes a game. And I'm just trying to come in and make an impact whenever I do. I always think about, it's not about the guys who start the game, it's about the guys who finish it.
"I just go in with that mindset for every game hoping to be on the floor once it comes to crunch time, to be on the floor for the defensive end and the offensive end to help the team pull out the victory."
Dukan will once again fulfill his duties as a key reserve when No. 5 Wisconsin (19-2, 7-1) plays host to Indiana (16-6, 6-3) at 6 p.m. Tuesday. And his contributions have not gone unnoticed by teammates.
"I think he's just a very unselfish guy, and that's at a personal level, too," Dekker said. "He's just always thinking about other people, never putting himself first. You need guys like that to be a successful program. We're lucky to have him as a teammate. At 6-10, the guy can stretch the floor, put it on the floor, can get inside. It's pretty tough coming off the bench. He causes matchup problems a little bit, spells us good minutes and definitely contributes off the bench."
This season, Dukan is averaging 5.9 points and 3.1 rebounds in 18.2 minutes per game. But his production has been sporadic at times, as have his minutes. He scored a season-high 14 points in 23 minutes against Northwestern to open Big Ten play on Jan. 4. Just three days later, he played a season-low nine minutes and did not score a point. And he has been held without a made field goal in three of the last six games, including Wisconsin's 74-63 victory against Iowa on Saturday.
Dukan acknowledged it can sometimes be difficult to work into an offensive rhythm in Badgers coach Bo Ryan's system, particularly when one or two mistakes results in a trip to the bench and the starters going back in.
"It definitely can be," Dukan said. "That's just how the system is. You've just got to get used to it. It's definitely been a struggle for some. But once you can get through it, it only makes you better. I think you can definitely see Sam's gotten through that. I'm getting through it. Everybody's had their moments where they've struggled a little bit. But it's all about that comeback."
Wisconsin's starters have done the bulk of the scoring this season, accounting for 80.8 percent of the team's total points. Though Dukan would like to be scoring more, Badgers guard Josh Gasser said Dukan could simply help the team by performing well in some of the smaller areas like offensive rebounding.
"He understands how good our team is and his role, how it's grown and what he has to do to help the team," Gasser said. "He knows if he plays well, he's going to get minutes. It can be tough sometimes to not hear your name in the starting lineup, but really, that doesn't matter. As long as you're helping the team, you're out there contributing, that's all he cares about."
What Dukan most cares about now is helping Wisconsin continue to build its lead in the Big Ten standings, as the Badgers close in on their first regular-season league title since 2008. UW leads Indiana -- along with Maryland, Ohio State, Michigan State and Purdue -- by two games in the loss column near the halfway point of conference play.
"I think this is definitely a key moment where good teams separate themselves from great ones," Dukan said. "If we want to be great, we have that two-game lead from everybody right now. If we do want that Big Ten championship, this is kind of where we start to separate ourselves from the pack. And that starts Tuesday."
Follow Jesse Temple on Twitter
---