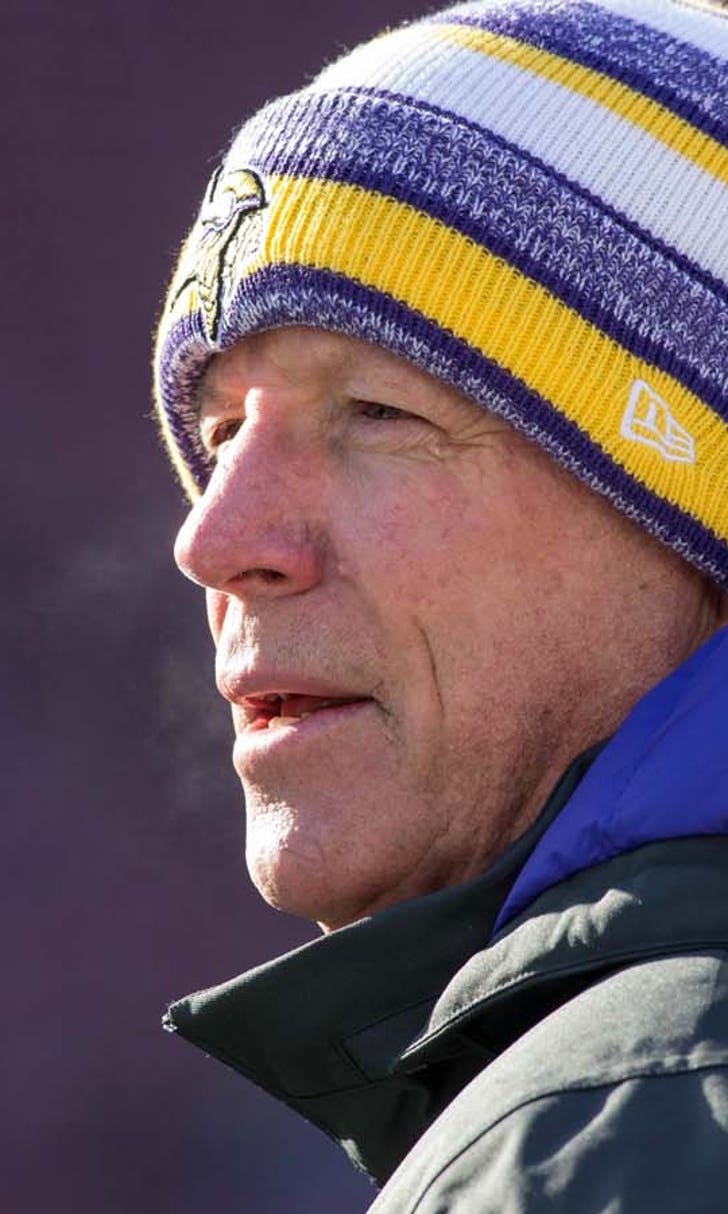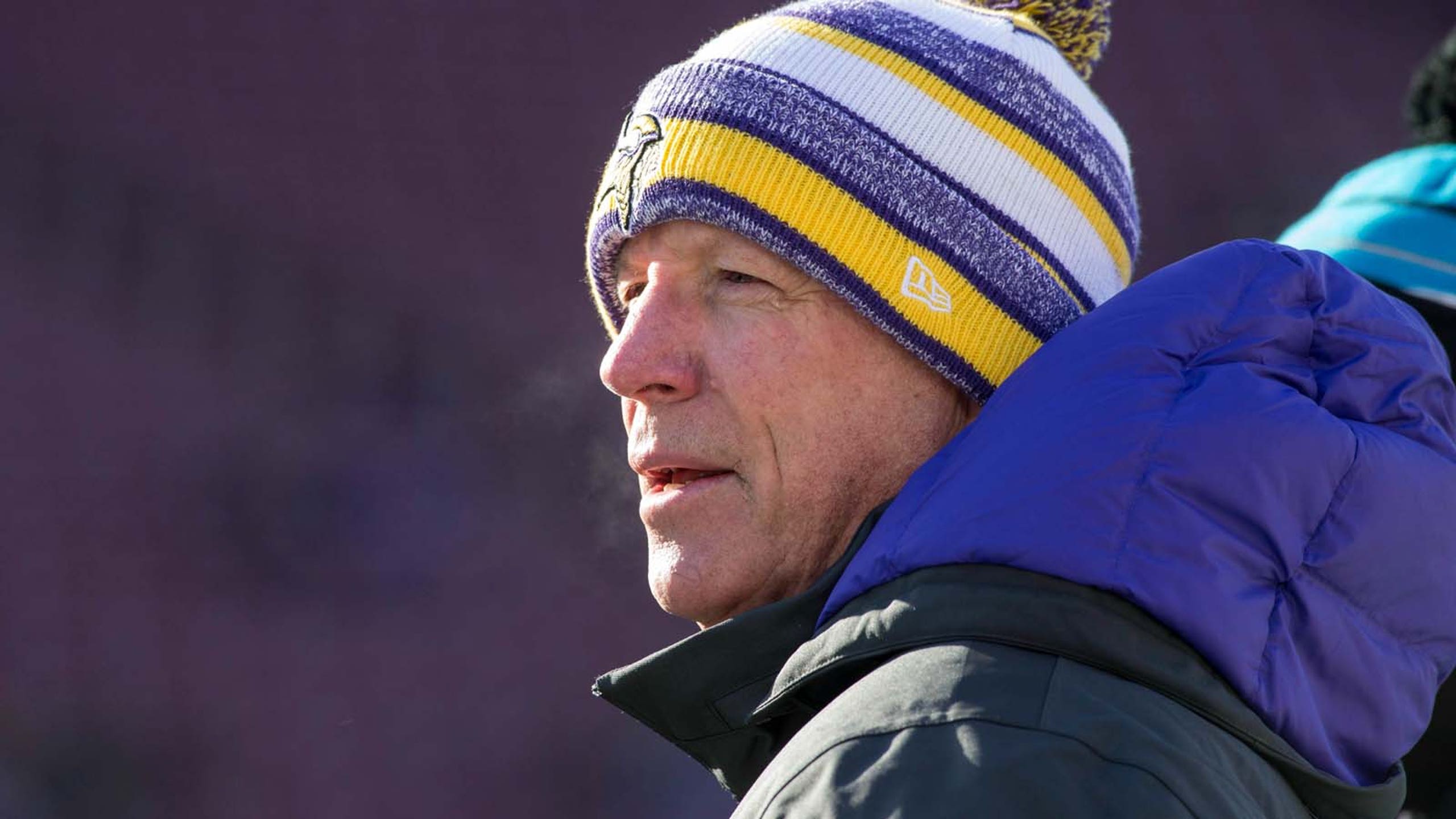 Unprovoked, Turner defends Bridgewater's play
BY foxsports • December 18, 2014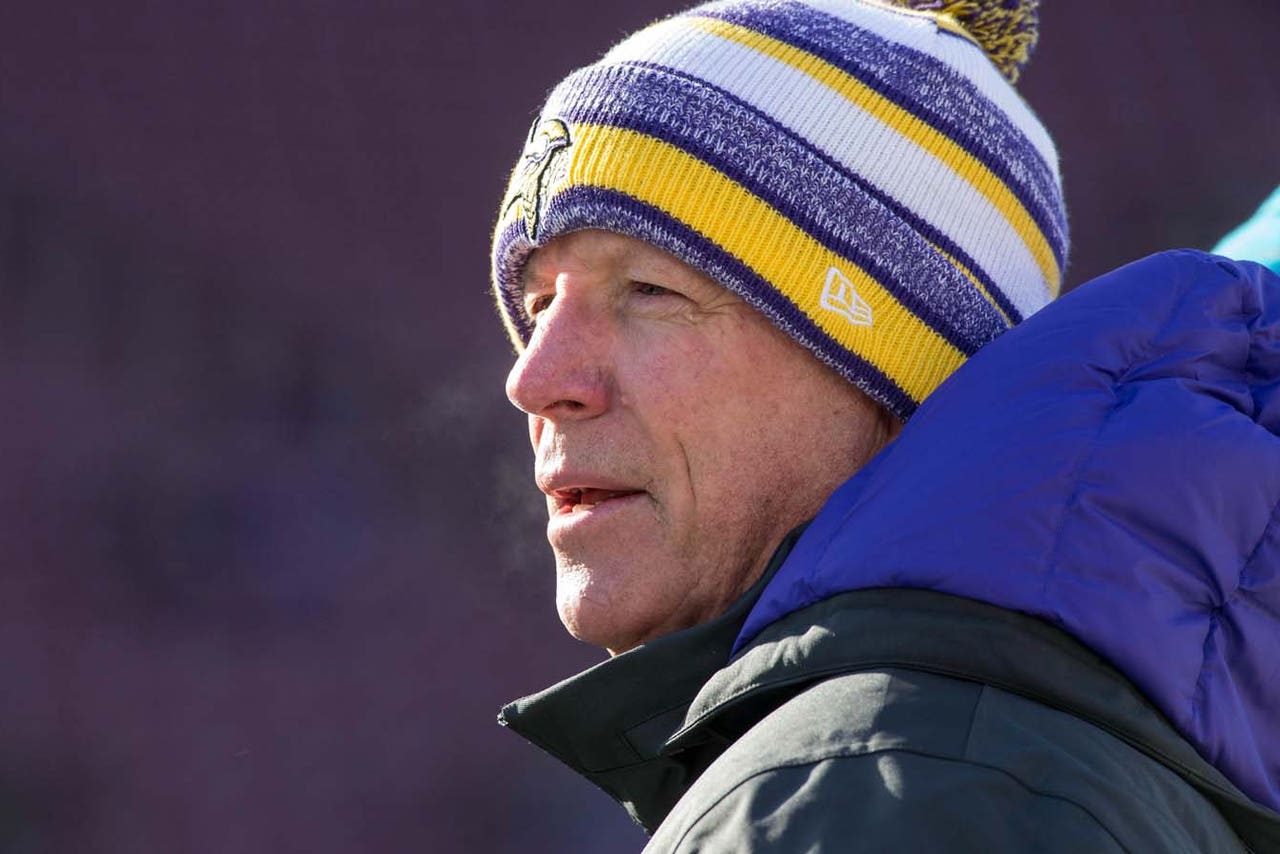 EDEN PRAIRIE, Minn. -- Norv Turner had something he wanted to get off his chest.
As the Minnesota Vikings' offensive coordinator, Turner's responsibilities have included the development of rookie quarterback Teddy Bridgewater. Turner's knowledge helped guide the selection of Bridgewater in the first round of May's NFL Draft. The year-long education has helped Bridgewater succeed while being thrown into the lineup early in his rookie season.
Turner sensed some criticism of Bridgewater and approached his usual Thursday press conference ready to stand up for his rookie starter and praise Bridgewater for shouldering the load of Minnesota's offense.
"It's pretty incredible to me what he's done and how he's handled it," Turner said. "The things he's gotten done, and what he's really done is made everyone around him better and that's a quality that you're looking for. Teddy could be playing 10 years from now and have two interceptions in a game like he did last week. . . . when you ask a young guy who hasn't played a whole lot to go into Detroit and call 49 passes, he threw 41 and completed 31 and ran three times for 30 yards, that's asking a lot of a young guy and we're asking him to carry this group, which I've never had to do that with a young guy."
Bridgewater, 22, threw two costly interceptions in Sunday's 16-14 loss at Detroit, but also completed 31 of his 41 passes -- his third straight game with at least a 70 percent completion rate -- for 315 yards and a touchdown.
Bridgewater's 76.5 completion percentage Sunday was the highest for a rookie in NFL history with at least 40 pass attempts in a game. His 41 attempts Sunday were the third time he's surpassed 40 attempts in a game this season and has five of the top six marks for a Vikings rookie quarterback in pass attempts in a single game.
As he's set to make his Minnesota franchise record 11th start as a rookie quarterback Sunday at Miami, breaking a tie with Fran Tarkenton and Christian Ponder, Bridgewater looks to have settled the position for the Vikings' future.
"To me, he has the intangibles of the guys I've spoke of," Turner said, having mentioned Troy Aikman, Alex Smith and Philip Rivers as young quarterbacks he's worked with previously. "I think at some point you can get to this good and then a lot of it after that, if you're talking about being one of the best, it's making sure he has the type of people around him that you rely on. Any quarterback could tell, anybody who's played, having those good people around you -- a good offensive line, running game, receivers, those things -- they obviously make you better and then you have the ability to make them better. But I don't see him having limits, limitations."
Turner noted when he's had young quarterbacks in Aikman, Smith and Rivers, each was aided by a strong running game from Emmitt Smith, Frank Gore and LaDainian Tomlinson.
Bridgewater's maturation has come without star running back Adrian Peterson in the backfield. Turner listed obstacles overcome by Bridgewater and the offense, from using five running backs this season to losing three starters along the offensive line because of injury.
Minnesota's top receiver over the past few weeks, Charles Johnson, wasn't on the team until he was signed off the Cleveland Browns' practice squad Sept. 20.
"You throw a rookie quarterback in to that, I've seen a bunch of guys really, really have a tough time with that, and a bunch of guys that are good players," Turner said.
Bridgewater has become the focal point of the Vikings' offense. Last week was his third game with more than 300 yards passing as he holds three of the four games by a rookie quarterback in Vikings history with at least 300 yards passing.
He's already set franchise records for passing attempts (351), completions (223) and passing yards (2,451) as a rookie. With two games left, he trails Tarkenton's record for passing touchdowns by seven, 18-11.
Turner prefers to not to put so much of the responsibility on Bridgewater. But the coach is proud of the way his rookie quarterback has responded.
Bridgewater's current 63.53 completion percentage would rank fifth all-time in NFL history by a rookie quarterback with at least 200 attempts.
"To do the things he's done, it just tells you something about the type of person he is, the type of player he is and thing that excites me is he can make any throw you need to make," Turner said. "He does it with people around him, he does it with people hitting him, he does it when he has to slide in the pocket. He knows how to play football and that's the starting point of the quarterback position and he's got the intangibles you need and he's going to continue to get better and better."
Turner wouldn't say why he felt compelled to make his case for Bridgewater's growth. But something stuck with Turner this week.
"I think it was just on my mind," Turner said. "Probably because we didn't win the game and he had a couple of negative plays, the perception of how he played and really how he played were so totally different. We have to eliminate negative plays, but I don't know that I've put a guy in that position or we've put a guy in that position through my background, you put a guy in a position where you went into Detroit with three backup linemen and on the road against the No. 1 defense in the league and ask him, you call (41) passes in a game that was that close."
Follow Brian Hall on Twitter
---