Unexpected offense from Reaves, fourth line now propelling Blues
Published
Jan. 30, 2015 10:50 p.m. ET

Nearly every forward and line has had its moment in the spotlight during an impressive season for the deep and balanced Blues.
Ryan Reaves and the fourth line are the latest to take the lead for hockey's hottest team. They did much more than just create energy for the second straight night as St. Louis went on the road and beat Carolina 3-2 in a shootout to improve to 9-0-1 in the last 10 games.
Injuries to Jori Lehtera and Patrik Berglund on Thursday night could have meant a shakeup throughout the lineup. Instead, Blues coach Ken Hitchcock kept his starters and the fourth line the same to maintain chemistry, and it paid off with goals by Reaves and starting center David Backes.
The Blues are used to getting production from their captain, and he extended his points streak to nine games on a one-timer from the high slot. Goals from Reaves still feel more like a bonus, and he set a new career high with his fifth of the season and second in two nights thanks to plenty of help from his linemates.
New center Marcel Goc has been more than an adequate replacement for Maxim Lapierre, and the German started the play with some good work to win the puck along the boards. He sent it back to Steve Ott behind the goal, and his quick pass found Reaves alone for a confident blast to the upper right corner.
"To be honest with you, me and him just worked on our shots the last couple of days," Ott told FOX Sports Midwest announcers John Kelly and Darren Pang on the Blues Live postgame show. "He's our heart and soul guy. He sticks up for teammates and when he scores big goals like he does it gives a lift of energy, and it's free energy to our teammates."
Scoring goals hasn't stopped Reaves from fulfilling his other duties, though he hasn't picked up any fighting majors in the last seven games. The Blues would rather have him on the ice, where he delivered six hits and fired five shots on goal in 12:47 at Carolina, less than a minute shy of a season high.
He's able to play even more aggressively with the addition of Goc, a smart, defensive center who hasn't had any trouble adjusting to his new team. Ott said that's not surprising based on what he knew from going against the former Shark who got sent to the Blues from Pittsburgh on Wednesday night.
"He demands the puck," Ott says. "He's great at the small, little plays. It's nice to have that early chemistry like we have, and we want to be important for (Hitchcock) to put us on the ice in key situations like he has, and I thought our line's been responding well."
If they keep playing like this, they won't be the fourth line much longer.
SHOOTOUT SUCCESS
Anyone who watched last year's Olympics won't be surprised T.J. Oshie's team has one of the best shootout records in the NHL.
But St. Louis has found plenty of other contributors as well while going 6-2, including two straight wins on goals by defenseman Kevin Shattenkirk. He made up for Oshie's miss at Carolina and, in fact, the USA's hero has scored just twice in five chances this season.
Shattenkirk improved to a perfect two for two while Jake Allen continued to shine, stopping all three Hurricanes shooters. He's 11 for 12 in the shootout this season for a 3-1 record, and starter Brian Elliott has matched that mark by stopping 10 of 13 shots.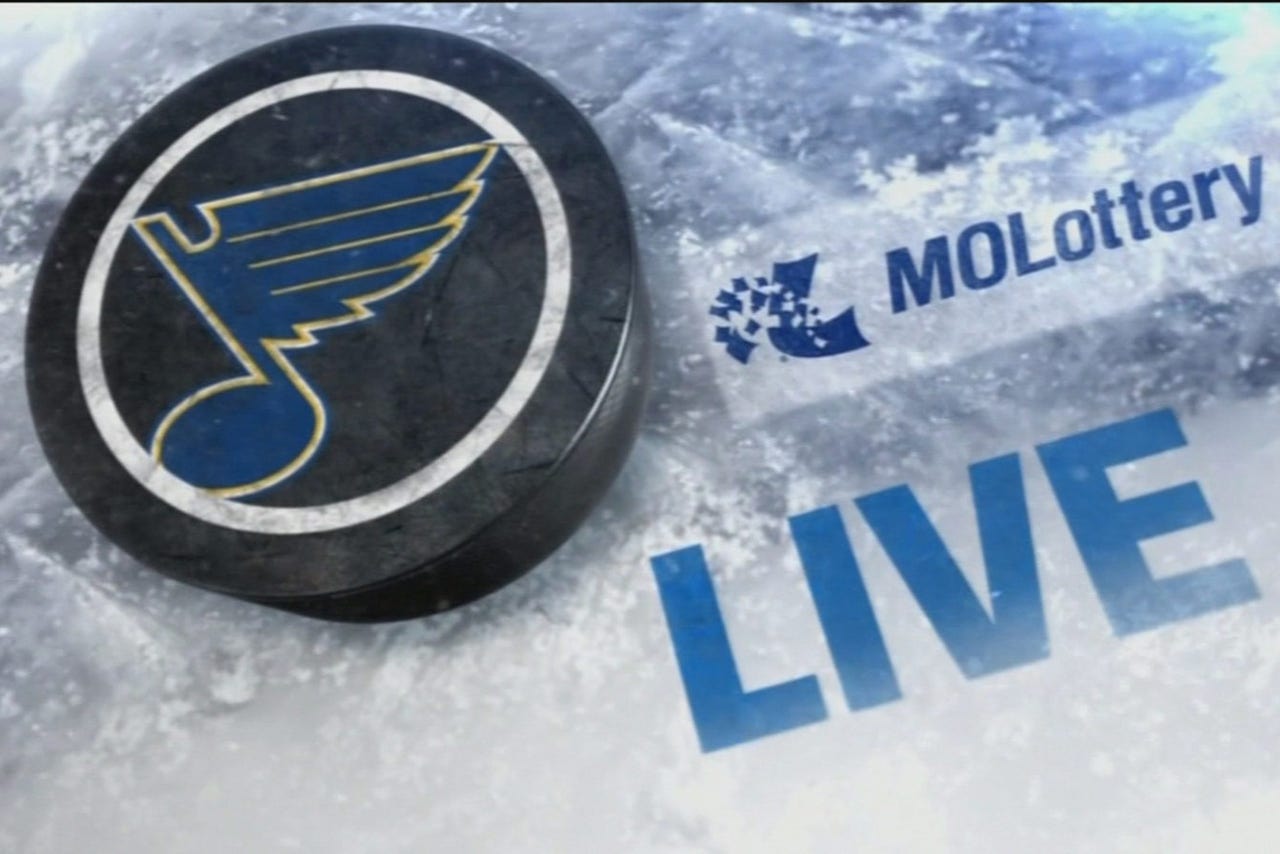 Watch the Blues Live pregame and postgame shows before and after every St. Louis Blues game on FOX Sports Midwest.
BLUES GET RARE HOT START
Hitchcock said Thursday night the Blues played their best hockey in the first period, even though it ended with Nashville ahead 1-0.
St. Louis had a lot more to show for its hot start Friday night at Carolina, which jumped out to an early 3-1 lead against the Blues less than three weeks ago. That persuaded Hitchcock to pull Elliott after less than 13 minutes, and Hurricanes goaltender Anton Khudobin suffered the same fate after St. Louis scored two goals in just 3:25.
As hot as the Blues' offense has been lately, it generally takes some time for them to get up to full steam and find the net. In fact, Reaves scored the fastest goal since the home opener vs. Calgary, and they hadn't scored in the first five minutes of a game since Alex Pietrangelo's equalizer in a 4-3 loss to Dallas on Dec. 27.
Vladimir Tarasenko's chance to make it three in the first five minutes Friday dinged off the post before Carolina recovered in a big way. The Hurricanes scored on their first shot with 9:03 left and finished the first period outshooting St. Louis 9-8.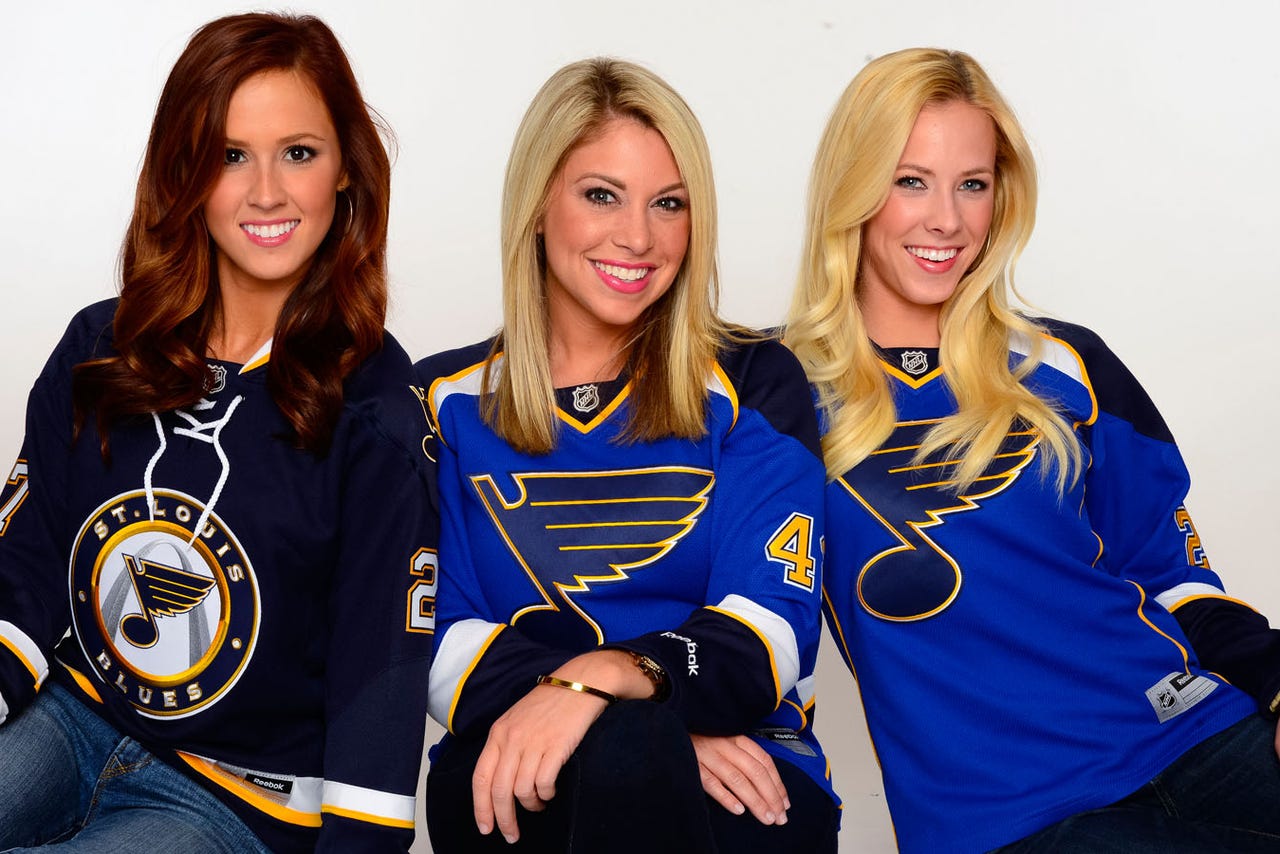 FOX SPORTS MIDWEST GIRLS: Read their bios, check out their upcoming appearances and view their photo galleries and videos.
ALL ABOUT OFFENSE IN JANUARY
Two more goals gave the Blues 45 for January, the most they've scored in a month since December 2013.
That's even more impressive considering they took a nine-day break around the All-Star Game and played only 11 times, compared with 14 games when they scored 50 in December 2013. Fourteen different players found the back of the net, led by eight each from Backes and Oshie.
St. Louis entered the month averaging just 2.83 goals per game, a number it surpassed in eight wins and a 4-3 loss at Anaheim on Jan. 2. The Blues now lead the Western Conference with 3.12 goals per game and haven't failed to score at least twice since Christmas.
You can follow Luke Thompson on Twitter at @FS_LukeT or email him at lukegthompson87@gmail.com.
---