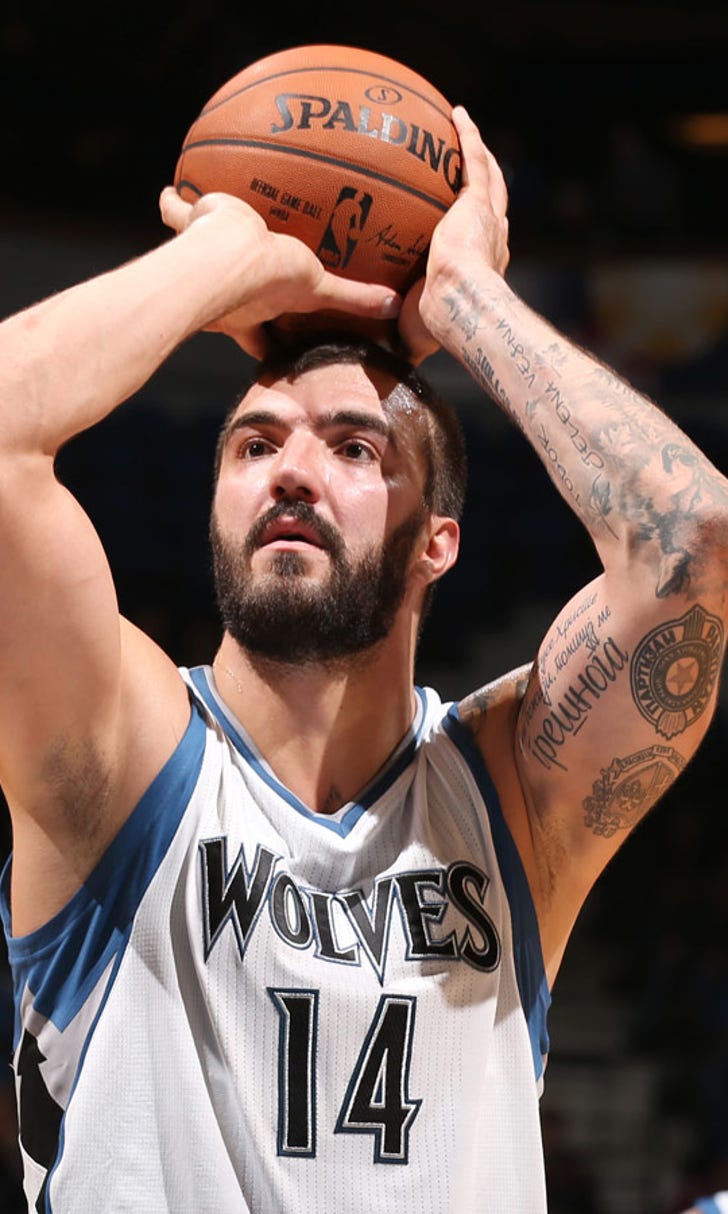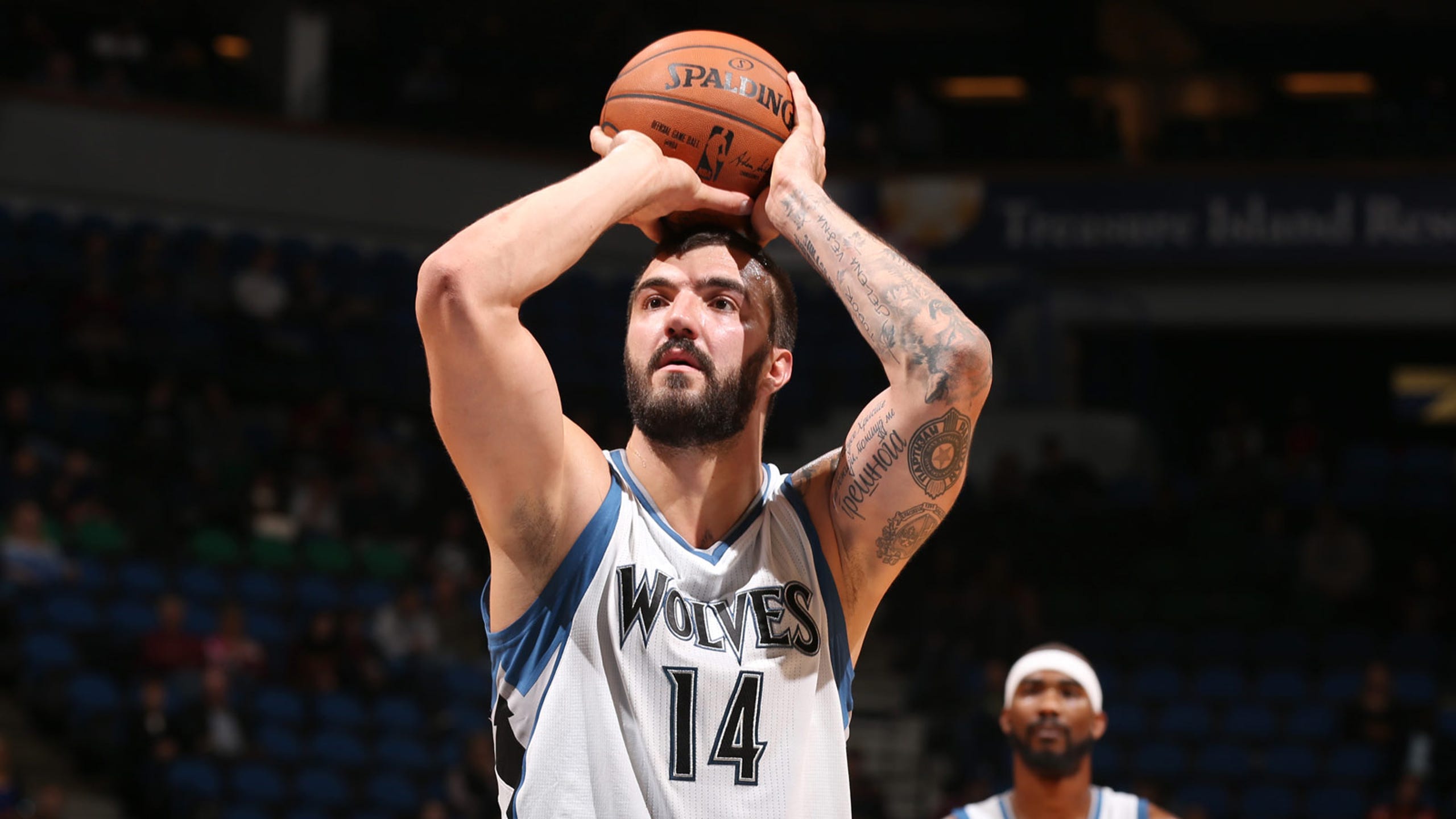 Undermanned Wolves will be without Pekovic at least three games
BY foxsports • November 18, 2014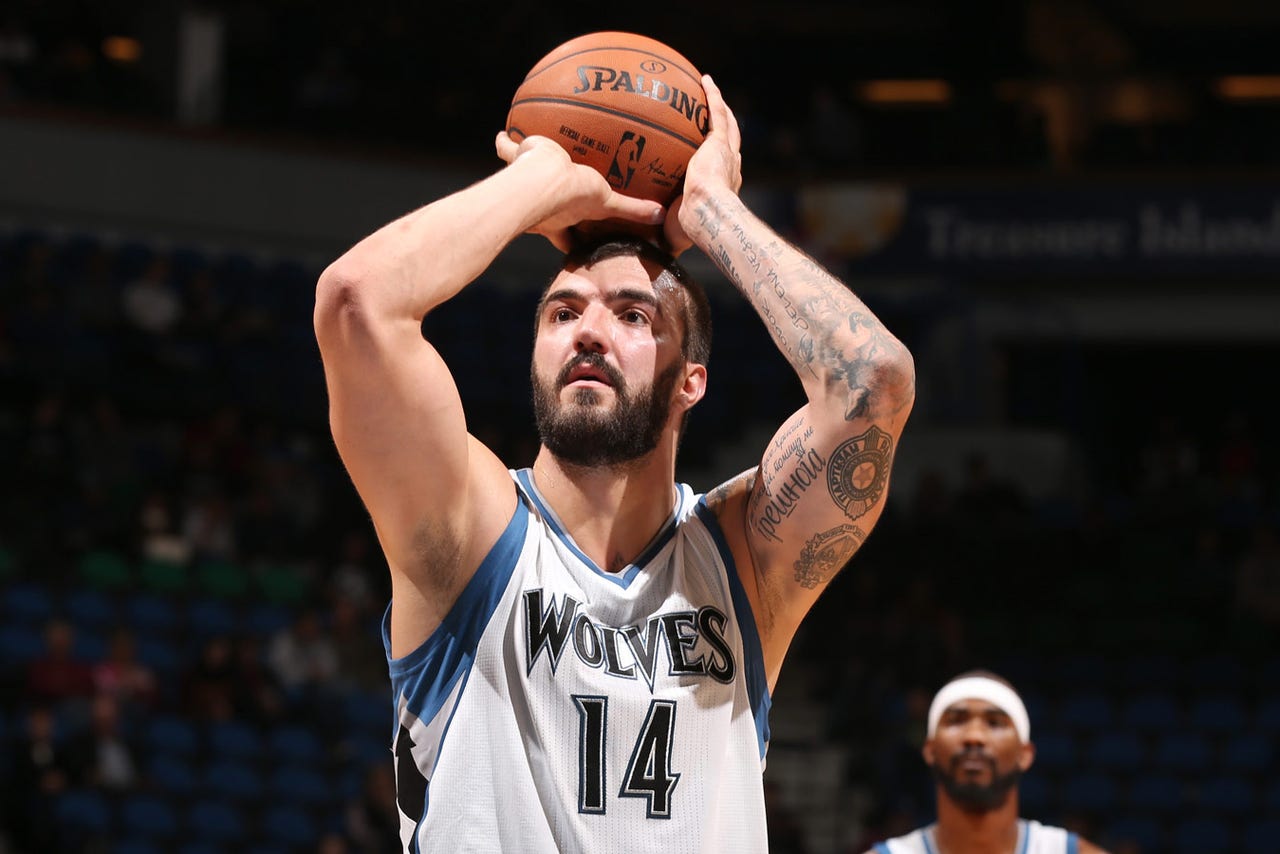 MINNEAPOLIS -- Turns out Nikola Pekovic's "personal situation" that kept him out of practice Monday is one he's dealt with incessantly throughout his four-plus-year NBA career.
Injury.
The Montenegrin center sprained his wrist in Saturday's loss to Dallas, Timberwolves coach and president of basketball operations Flip Saunders told reporters after Tuesday's practice. Pekovic wasn't at the Target Center the day before, instead seeing a specialist to look at his wrist.
He won't play in any of Minnesota's next three games and will be re-evaluated next week. Reserve big man Ronny Turiaf is out again due to a sore hip, leaving Gorgui Dieng as the only healthy center on the roster.
Dieng will start Wednesday night against New York, the first of four straight home games after the Wolves' season-long six-game road trip.
"We'll be a little undermanned," Saunders said. "It's an opportunity for some players to get opportunities, a good chance to evaluate. It's not the ideal situation."
The Wolves, 2-7 after a five-game losing streak, were already short-handed. Point guard Ricky Rubio is out indefinitely with a severely sprained ankle, and starting power forward Thaddeus Young missed their past two games to deal with the death of his mother.
Young's mom, Lula Hall, died Thursday at the age of 57. Her funeral is this Friday in Memphis, and Young won't be back with the team until Sunday, Saunders said.
"We've had some communication through text . . . but he's trying to deal with a lot of things," Saunders said. "It was somewhat unexpected, which makes it a little more difficult. They have a lot of people coming in for the funeral on Friday, so he's trying to take care of just a whole lot of the situation."
All the attrition makes for a starting lineup featuring a pair of 19-year-olds (Zach LaVine and Andrew Wiggins), the last two No. 1 overall NBA Draft picks (Wiggins and power forward Anthony Bennett) and four players with less than two years of NBA experience (Dieng, Wiggins, LaVine and Bennett). The Wolves host the Knicks on Wednesday, the Spurs and Kings on Saturday and Sunday, and close up the home stand next Wednesday against Milwaukee.
"It just means that other people on the team have to step up," Wiggins said. "Everyone's role becomes so much bigger than it was before."
Pekovic's diagnosis is peculiar. He missed the second half at Dallas due to what he described as right-ankle soreness stemming from the injury that kept him out of 28 games last year.
Saunders said Monday that Pekovic was away dealing with a "personal situation."
It's the latest in a string of nagging ailments that have marked Pekovic's otherwise productive career. Since coming over from Europe in 2010, the 6-foot-11, 285-pound behemoth averages 13 points on 53.1 percent shooting and 6.9 rebounds per game.
But he also missed at least 17 games in his first four NBA seasons, including 28 of Minnesota's final 38 contests in 2013-14.
Despite coming back in good enough condition to play, Pekovic hasn't been himself. His 11.9 points on 42.2 percent shooting is a career-low offensive pace.
That's especially notable considering Saunders signed Pekovic to a five-year, $60 million, max-level contract in restricted free agency last summer.
"It's a work in progress" to keep Pekovic consistently healthy, Saunders said, a process that includes enlisting the help of Mayo Clinic specialists. "The solution that we come to might not be in a week or two weeks. It might take three weeks, a month, whatever it is."
But at the age of 28 with a throwback, contact-focused style of play, Pekovic's shelf life may not be as long as other NBA centers.
Dieng has come back from a late-surging rookie season with 20 more pounds of muscle and more of a mid-range jumper than he had a year ago. In nine games, he averages eight points on 54.2 percent shooting and 4.2 rebounds in 20.1 minutes per game.
Starting 15 of the Wolves' final 18 games in Pekovic's stead last season, Dieng earned all-rookie second-team honors.
"He's had some good games and some games where he's struggled," Saunders said. "When you gain strength, you gain confidence."
Bennett, acquired along with Young and Wiggins in the Kevin Love trade, was hoped to be more of a project this year. The 2013 No. 1 overall pick dealt with all kinds of health and conditioning issues as a rookie, earning him the premature label of "bust" and shattering his confidence.
Saunders doesn't want to do that again by putting him in positions where he might not have the most success -- i.e. against top-level NBA fours. But until Young returns, Minnesota doesn't have much of a choice. Robbie Hummel is the only other realistic option at power forward and, though reliable, doesn't have the physical gifts Bennett possesses.
"He's still learning; all those guys are," Saunders said of Bennett, who had 10 points and seven rebounds Saturday in his first NBA start. "Listen; we're small. We've got to watch who we have on the court, because we're going to have to have some backups in case guys get in foul trouble. We've only got three guys that are considered power forwards and centers on our roster right now."
In any case, a depleted lineup gives rookies Wiggins and LaVine a chance to see where they stack up as central focal points at this level. Wiggins said before the trade he looked forward to being a centerpiece player, and he'll have to be if the Wolves hope to be a tough out against playoff-bound opponents.
But the door isn't open solely to him, Wiggins said.
"I'd rather have (the missing players) here playing with us; I think we're a lot better with them," said Wiggins, who is averaging 10.6 points, 4.5 rebounds and 1.2 steals per game. "But with them out, everyone's role becomes a lot bigger."
Follow Phil Ervin on Twitter
---