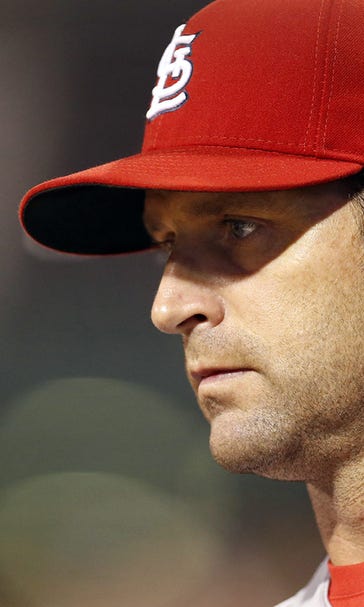 Under Matheny, Cardinals' September surge is business as usual
September 9, 2014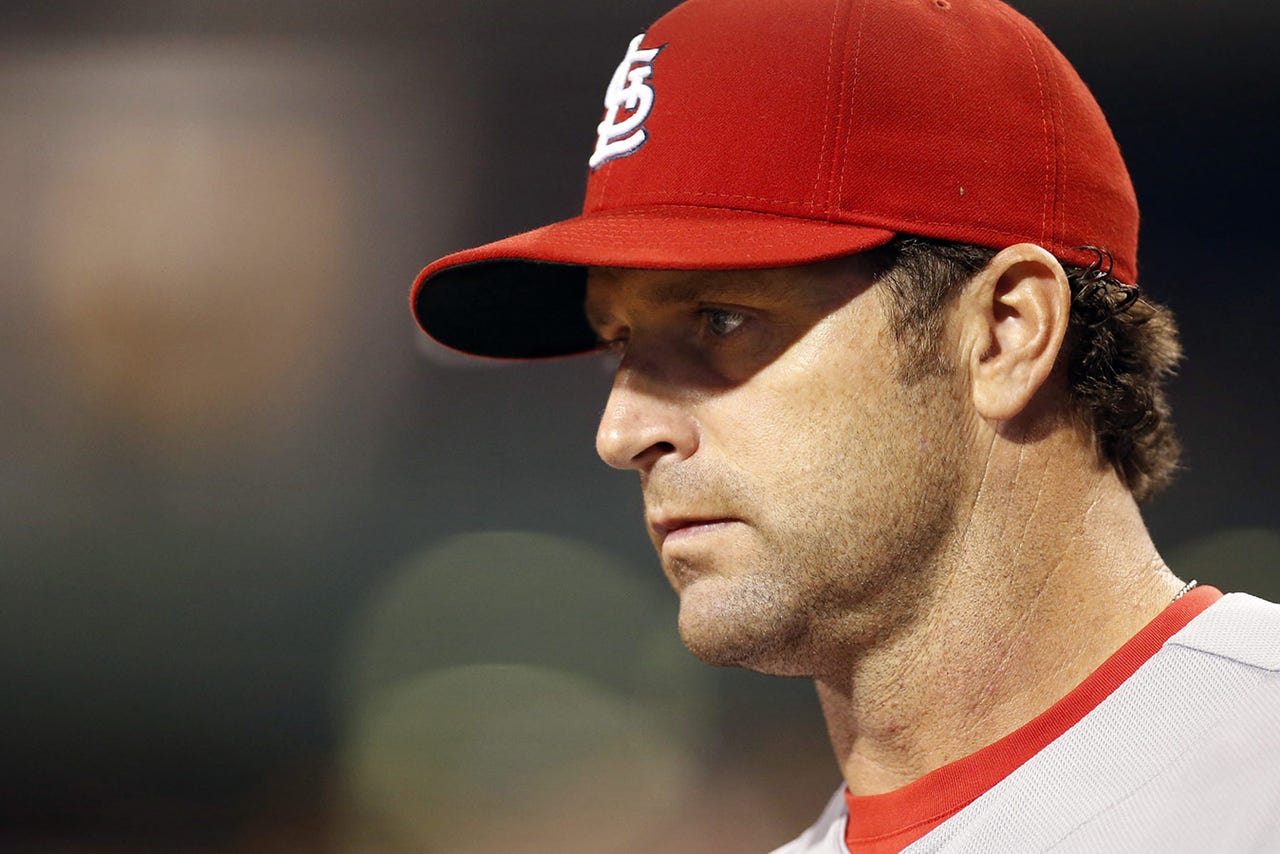 If you didn't know Mike Matheny, you might think the Cardinals' manager puts his team on autopilot until September, then flips a switch and directs them to the top of the standings.
The numbers say as much. In three seasons under Matheny, the Cardinals have been the majors' best team after August, with a .662 winning percentage that is on the rise with this September's 7-1 start. The Cardinals' finishing clip has been so much better than their winning percentage (.551) over the rest of Matheny's seasons that the difference can't be brushed off as a coincidence.
So what gives?
Well, start with this: Anyone who has been around Matheny knows the Cardinals don't do cruise control, whether it's spring training, April, May or the pennant race. Tony La Russa would focus on winning series, looking to take his teams 10 games over .500, then 20 and so on. Matheny doesn't even go that big picture. He is all about the game that day.
He knows who's next on the schedule and he rests his players with the marathon season in mind, but his focus today doesn't stray past today. When you attend his pregame media scrums on a regular basis, you hear this, oh, about every day. Before last week's showdown in Milwaukee, for example, Matheny refused to contribute to any hype that the four-game set would be more important than any other series. Thinking otherwise would be nothing more than a distraction.
"It's another game," he said. "We have to win every game, that's the way we look at it. Doesn't matter if it's Milwaukee or whoever else you want to put in that category. We focus on today. Tomorrow we'll talk about tomorrow. That's it. Only way we're going to have a chance at this is if we just stay consistent."
His players have bought in, too. After the Cardinals won three of four in Milwaukee to take control of the division, Yadier Molina summed up the situation in a way that would make his manager smile.
"We're just trying to win one game at a time," the All-Star catcher said. "We concentrate and focus on winning that one game. We don't get caught up in how many we have left. We just want to go one game at a time."
The message is repeated so often that sooner or later you realize it's not just happy talk. This is how the Cardinals operate under Matheny.
So then, if the effort and focus are the same in the first month as the last, how does Matheny explain why the Cardinals play so much better in September?
"It has something to do with experience and having guys who have been there before," he said. "It all comes back to leadership and talking about our veteran players who have been very consistent in how they prepare and go about the games. It's an easy model for the younger players to follow."
OK, as much sense as that makes, it still doesn't explain why the approach pays off more in September than in April. Matheny acknowledges as much, adding, "It has been the approach all year."
Watch the Cardinals Live pregame and postgame shows before and after every St. Louis Cardinals game on FOX Sports Midwest.
But then he makes another point that does shed light on how his course of consistency can pay off in a pennant race. If you treat every game like it's your last, you don't need to step up the effort or the expectations in September.
"I'm thinking about other teams I've been on and it seemed like there was this message that we have to do something bigger and better down the stretch instead of staying the course," Matheny said. "If you have a bunch of young players who hear that, I don't think they turn up their level, I think they put more on themselves. It's counterproductive."
Look at how the Cardinals' youngsters have been performing lately and Matheny's message seems right on. But there's more to the team's September success, of course. Talent makes a difference. So does staying strong through the long season, which is really a year-round endeavor the Cardinals have embraced from the top.
"It's turned into a maxim that our best players are our hardest-working players," said Matheny, talking about Matt Holliday, Adam Wainwright and Molina. "That sets the bar of what's expected. When you get to October, it's a test of endurance as much as will or anything else. I believe our guys have (prepared for it) as well as anybody I've ever seen."
Told that the way he has rested his relievers during the first five months also must be a factor in September, Matheny shrugged. "It just comes down to guys making good pitches in big situations," he said.
Talking about the reasons behind his team's success seems to make Matheny a bit uncomfortable, at least at this time of year. He's been around long enough to know how fast situations can change in either direction.
"I have too much respect for this game and understand how quickly things can turn if you back off at all," he said. "I'm not going to let that happen. Now's the time we have to keep the throttle down and not do any reflecting. This game can reach up and grab you. We don't want to be victim of that."
It doesn't look like the Cardinals will be, given their latest September surge.
You can follow Stan McNeal on Twitter at @StanMcNeal or email him at stanmcneal@gmail.com.
---