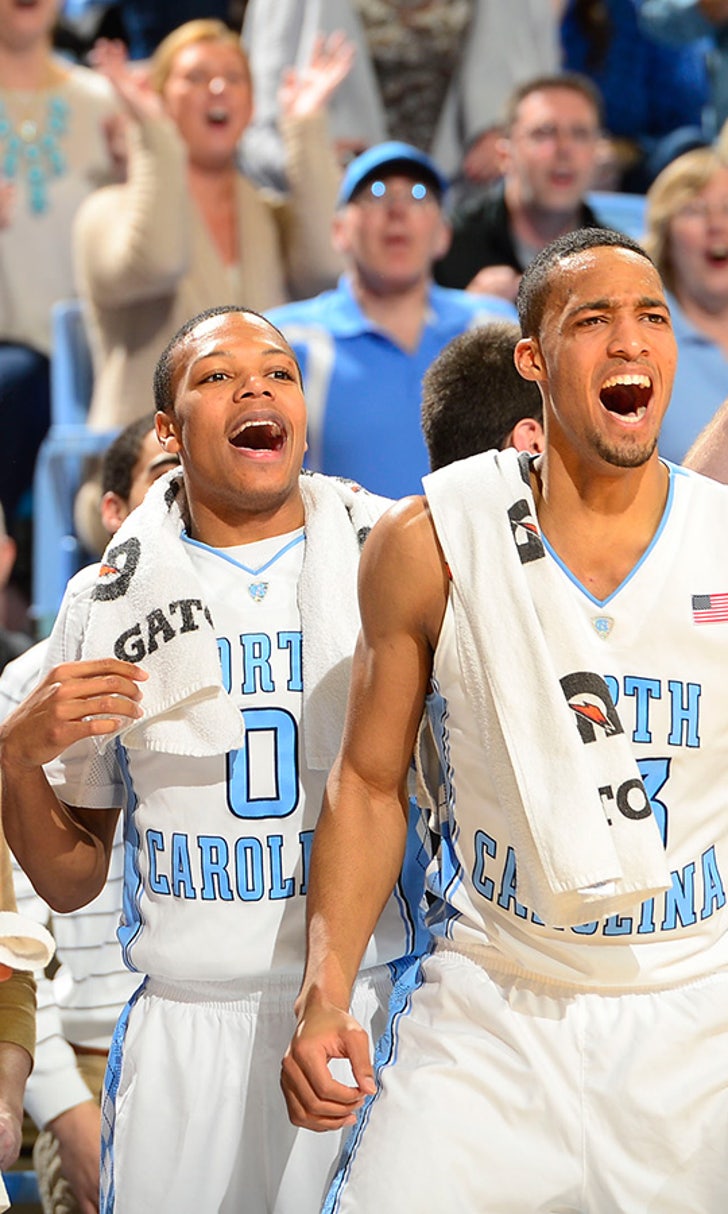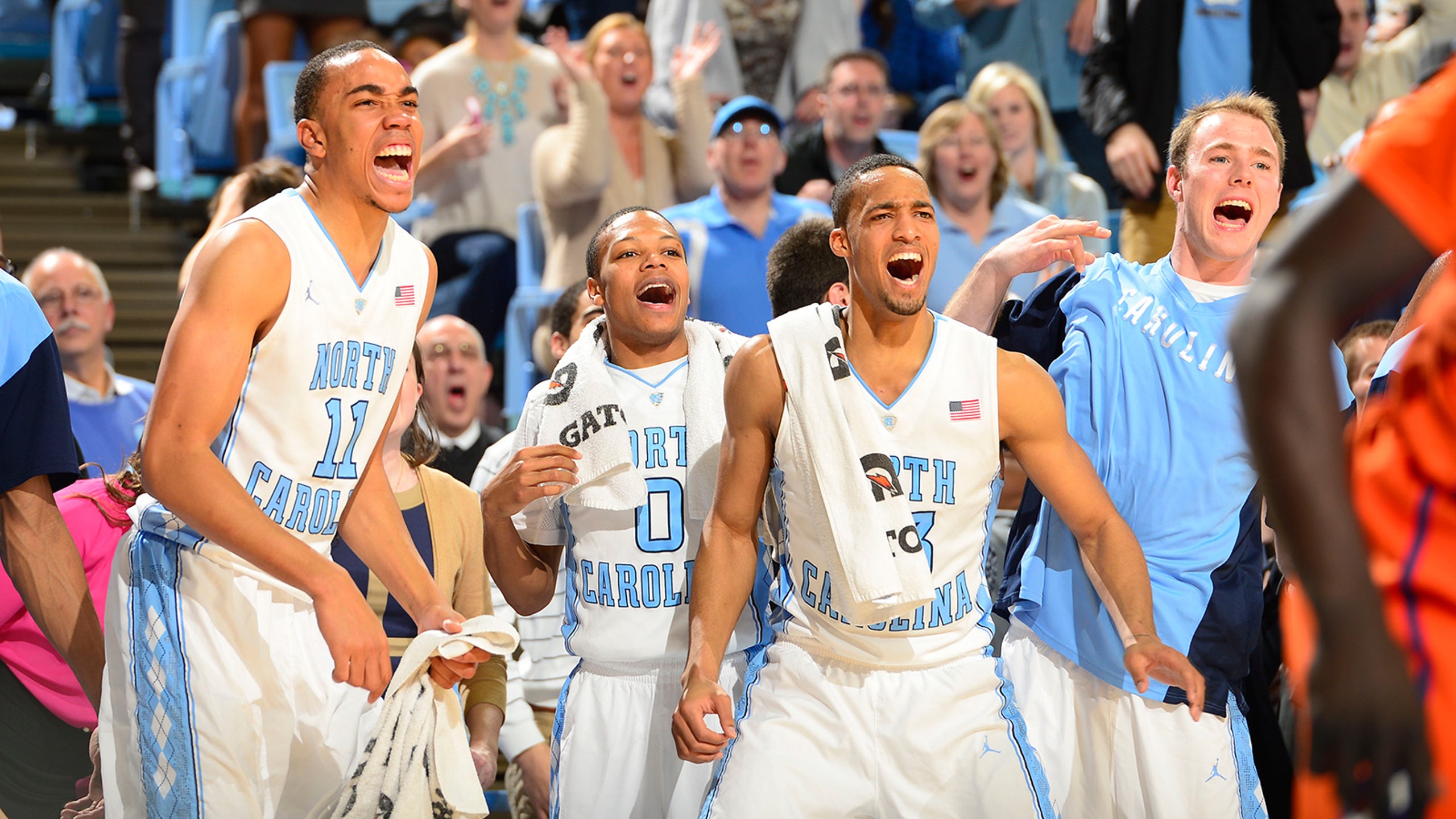 UNC extends record home winning streak against Clemson
BY foxsports • January 26, 2014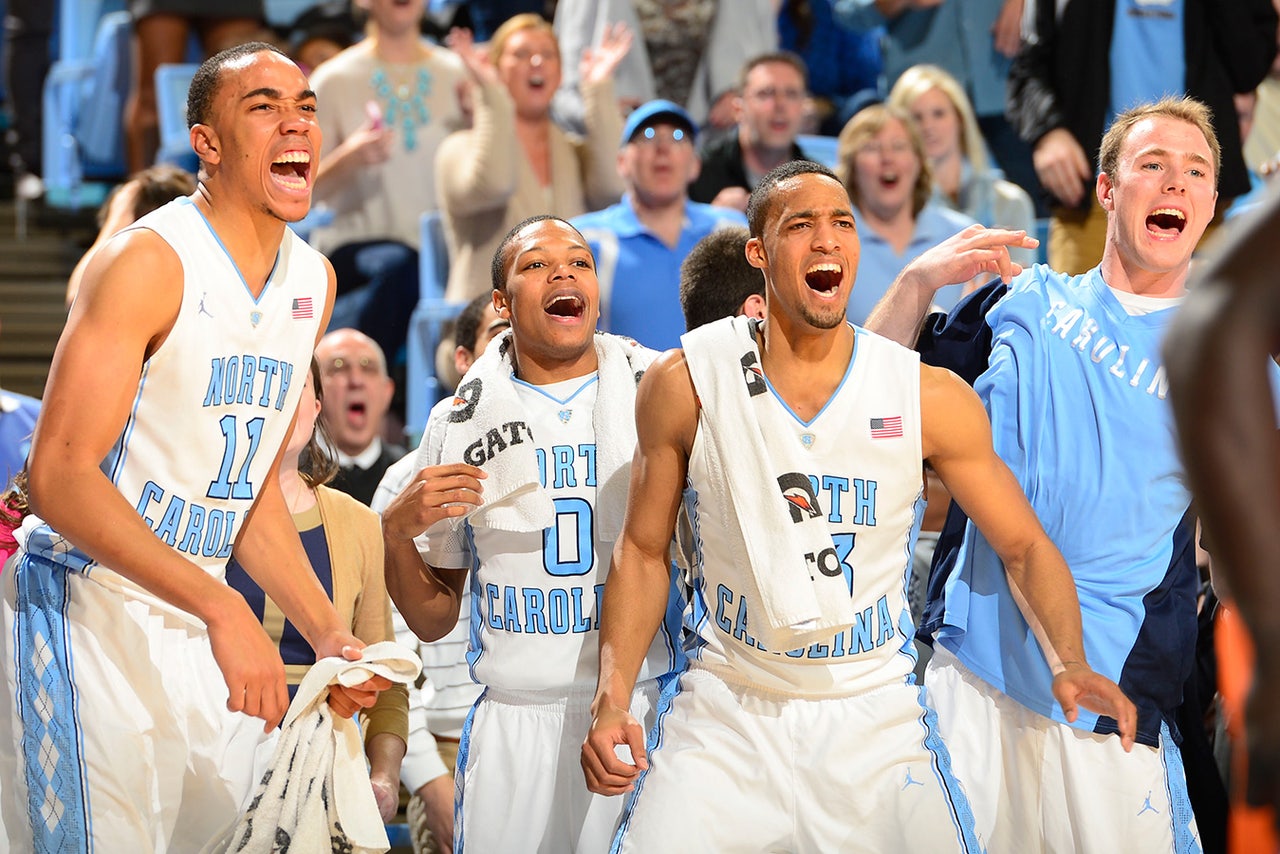 CHAPEL HILL, N.C. -- North Carolina has experienced a lot of firsts this season, and not the good kinds.
The Tar Heels were 1-4 in the ACC for the first time under Roy Williams, for one. Their 45-point effort in a loss at Syracuse was a shot-clock era first in futility, for another. It logically follows, then, that Clemson (13-6, 4-3 ACC) had a chance to finally end The Streak.
Former Tar Heel John Henson put it best when former Duke player (and current ESPN analyst) Jay Williams wondered if this would be the night for Clemson:
It's the longest home winning streak by an NCAA Division-I basketball team against another. Clemson has never won in Chapel Hill. Ever. Not in 56 tries.
Well, now 57 tries.
UNC has won quite a few of the previous meetings by significant margins, even over pretty good Clemson teams, and this time around was no different as the Tar Heels cruised 80-61. North Carolina basketball might not be the North Carolina basketball everyone is used to seeing this year, but this was a streak that the Tar Heels (12-7, 2-4 ACC) weren't going to let die.
"We definitely didn't want to be that team to let that streak go down," said UNC junior James Michael McAdoo, who led all scorers with 22 points. "It definitely just came down to playing with pride. It's not necessarily something we talked about that much, but in the back of our heads, we knew that we weren't going to be that team."
Of course, it was about more than that for this UNC team. The streak is fine, of course. And yes, they didn't want to be the team to let that streak die. But there were bigger implications here.
A 12-8 record with a 1-5 start in ACC play, particularly with two games against Duke and a home matchup with Pitt remaining, is not a scenario the Tar Heels could afford, not if they want to make the NCAA Tournament. And so before Sunday night's game against Clemson, they watched some footage of their games earlier this season against Kentucky and Louisville, games that seem like eons ago. That was a different team entirely than the one that has lost four of its last six games. That team had confidence, and played with a different kind of attitude.
"It was pretty exciting for us, just to see what we do (well)," freshman center Kennedy Meeks said. "It was overwhelming for us because we know we can play that way. I just think that we need to play that way all the time."
It's a cliché -- or at least an overused justification -- to say that a team that wants it more typically wins the game. This UNC team hasn't failed to win four of its last six games because it didn't want to win. It just seemed at times like it didn't remember how. The Tar Heels looked shell-shocked from the jump of some of those games, ruining a good effort in the first few minutes with a colossal collapse in the final 5-10 minutes of the first half, digging themselves a hole they couldn't quite dig out of.
Senior Leslie McDonald said this team could look at those upset wins earlier this season as inspiration, but ultimately, it doesn't matter if the Tar Heels can't reproduce it.
"We go back and we can look at beating those good teams like the Kentucky's and Louisville's and we can learn from those, but every team is capable of beating us and they want to beat us," McDonald said. "We have to come with that sense of urgency and say we're not going to let them beat us. We're not going to let them jump all over us. We're going to get all the 50/50 balls. We're going to be confident and knock down our shots and play good defense."
Yes, teams want to beat North Carolina, especially North Carolina teams like this one, one that is clearly beatable and isn't scaring anyone. And so this team has to do more, has to work harder, has to be tougher than opponents.
On Sunday, it started with McAdoo, who was the first Tar Heel to dive on the floor for a loose ball. He set the tone for his teammates. UNC players were hustling after balls in the past, but not throwing their bodies at them as if life or death hung in the balance of who came up with it. McAdoo did that.
"I think that James Michael did set the tone, how active he was. He was the first one to dive on the floor for the loose ball. And you should play like that," Williams said. "I almost don't feel like I should congratulate them because that's the way you should play the game. Our teams have typically done that, but we haven't done it nearly as much this year."
McAdoo finished 9-of-13 shooting from the floor to go with seven rebounds and a block. The typically stoic McAdoo was all over the place, even letting his emotions get the best of him after an and-one and high-fiving a fan. The junior said Williams wrote on the board before the game: "Play each possession with a great sense of urgency."
"That's one thing just to say it, but it's another thing to do it."
This team has probably frustrated Williams as much as any he's ever had at UNC. It's teased him -- and UNC fans -- a few times with wins like the ones against Michigan State and Kentucky, only to fall on its face against lesser opponents and lose.
The truth, as usual, lies somewhere in the middle.
This team doesn't have all the pieces it needs to be a vintage Carolina team. It doesn't have enough shooters. The big men are improving, but still raw. There's not nearly enough depth at the guard spot. It's easy to say that effort is the issue. It's an issue, certainly. But not the issue.
Williams knows, though, that if this team doesn't play like it did versus Clemson -- to extend an already historic home winning streak to 57 straight games -- against almost every team it faces, it won't win too many games. It's just that simple.
"If they'll embrace that and do that every game, it'll help us. But in this league, nothing's a given," Williams said. "We've got to be able to do it every night. We have no chance if we don't do that. I've had some teams that were very gifted that could win without their best effort, but this is a team that really needs to have that maximum effort.
"It's like the stock market. You can't make money if you don't invest. It's basketball. You can't get success unless you really invest. ... I'm going to try to keep emphasizing it, screaming, stomping, whatever it takes, but they've got to bring it. When they do that, we've got a chance to be a good team."
---