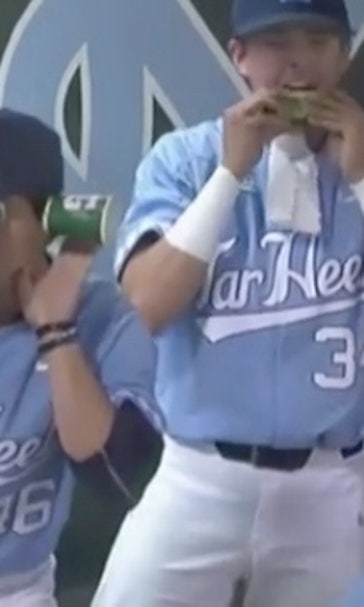 UNC baseball players pulled off the best live TV videobomb of the year
May 17, 2016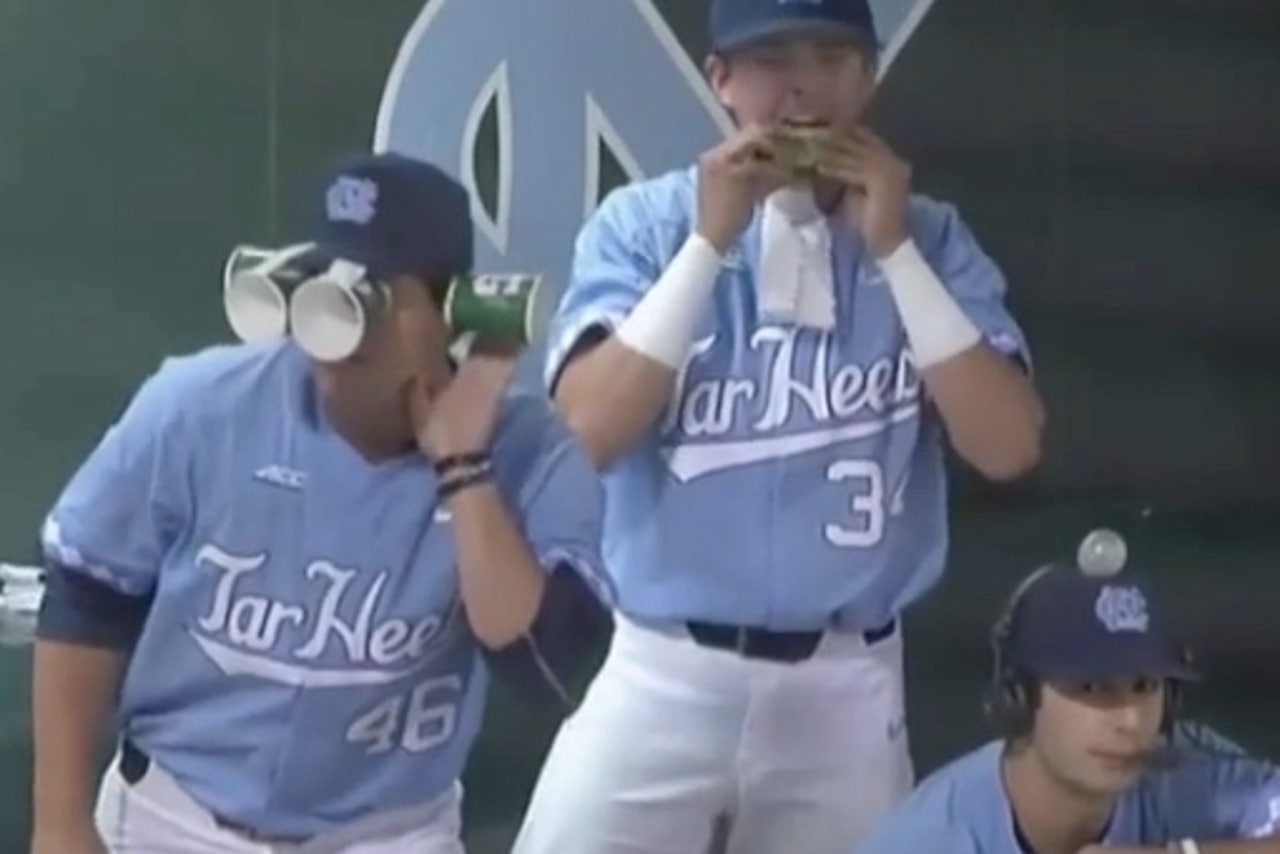 Bullpen interviews are good and all, but they're made much better when teammates decide to dance and pull off hilarious pranks behind the interviewee. That's exactly what the North Carolina Tar Heels baseball team did on live television, and it was fantastic.
The bullpen didn't just dance behind pitcher Zac Gallen. They wore cup goggles, talked into banana phone and ate a snack.
Also, his fellow pitchers put a gum bubble on his hat, which the commentators brilliantly referenced during the interview.
Gallen was dumbfounded by the nonsense going on behind him.
"I don't know what you call it," he said. "We've got some characters on [the team]."
This is the best videobomb of 2016, and it's not close. Not even Hanley Ramirez can match it.
---