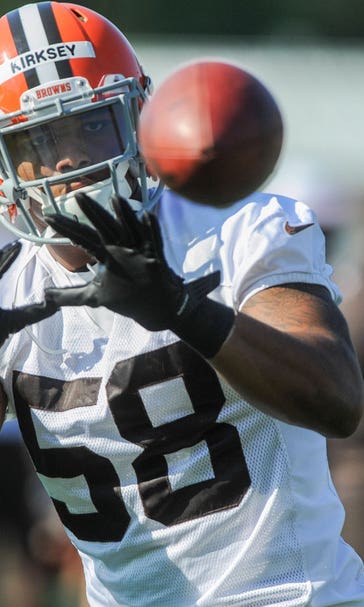 Unbelievable Madden glitch involving Browns rookie will give you a good laugh
September 2, 2014

Cleveland Browns linebackers Chris Kirksey has turned heads with his impressive showing in training camp and preseason. He's also doing the same in the recently released "Madden NFL 15" thanks to a glitch in the video game.
Gamers who have begun to immerse themselves in the cyber action have noticed an oddity in the "Madden Solo Challenge" mode. Kirksey, who is listed by the Browns at 6-feet-2-inches tall and 235 pounds has been morphed into a 1-foot-2-inch tall member of the Tennessee Titans, according to some Madden users.
A video put together by CyberPowerPC shows "little Kirksey" and chronicles some of his action. Flanked by guys six times his size, Kirksey may surprise you with his skills.
Kirksey had a good sense of humor about the situation as he shared his thoughts on Twitter.
And who knows, it could make for a good marketing opportunity for the rookie linebacker. Remember "Lil' Penny?"
(h/t SI Extra Mustard)
---