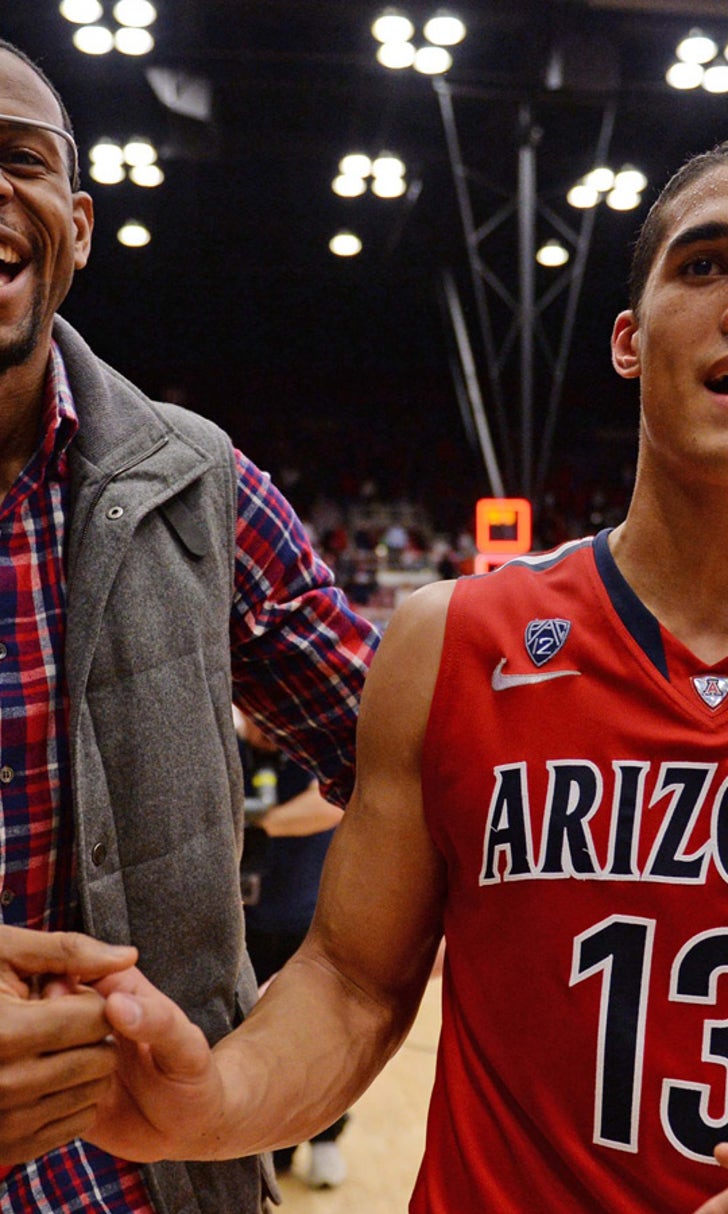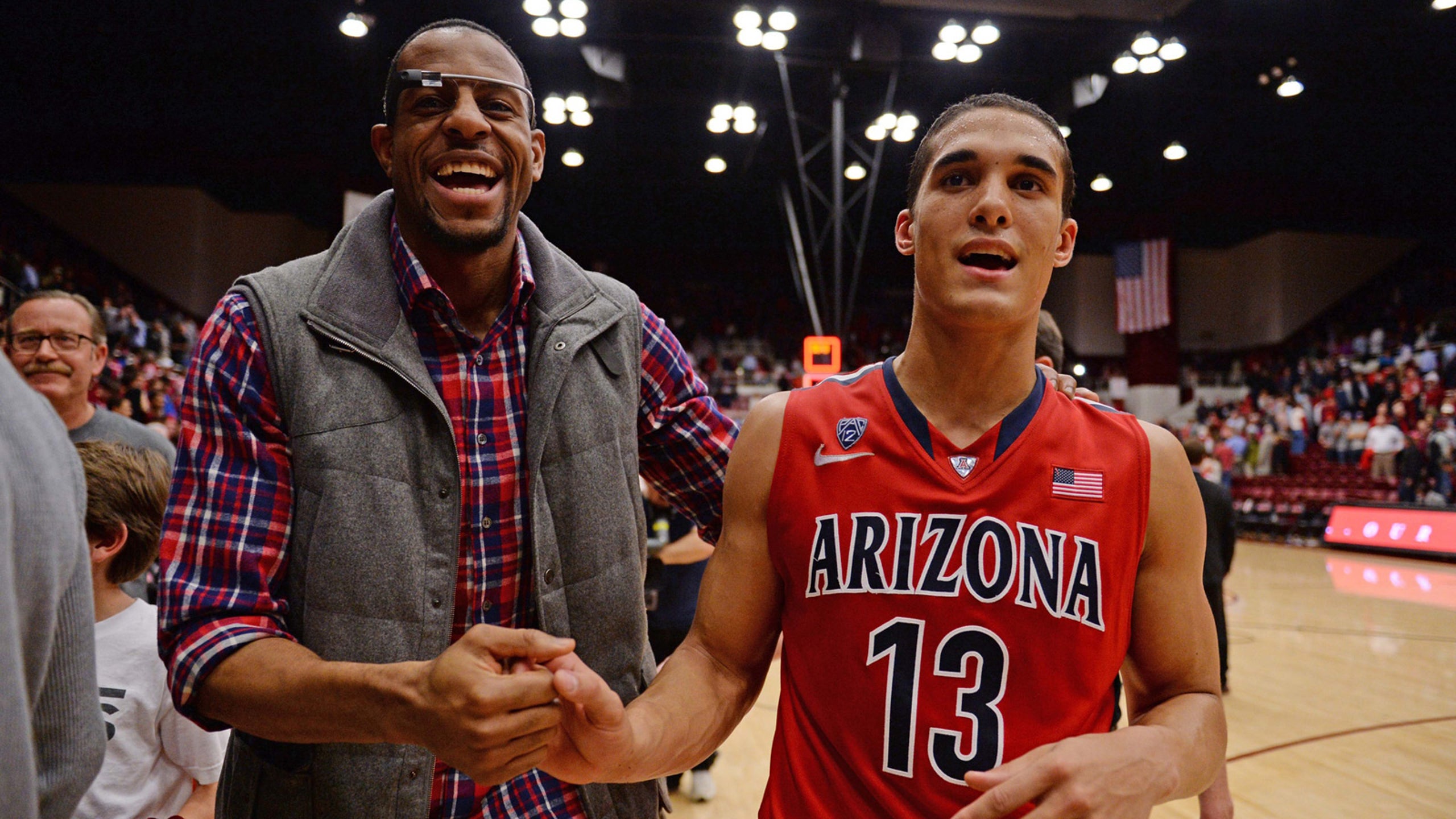 Unbeaten Wildcats follow lead of savvy Nick Johnson
BY foxsports • January 31, 2014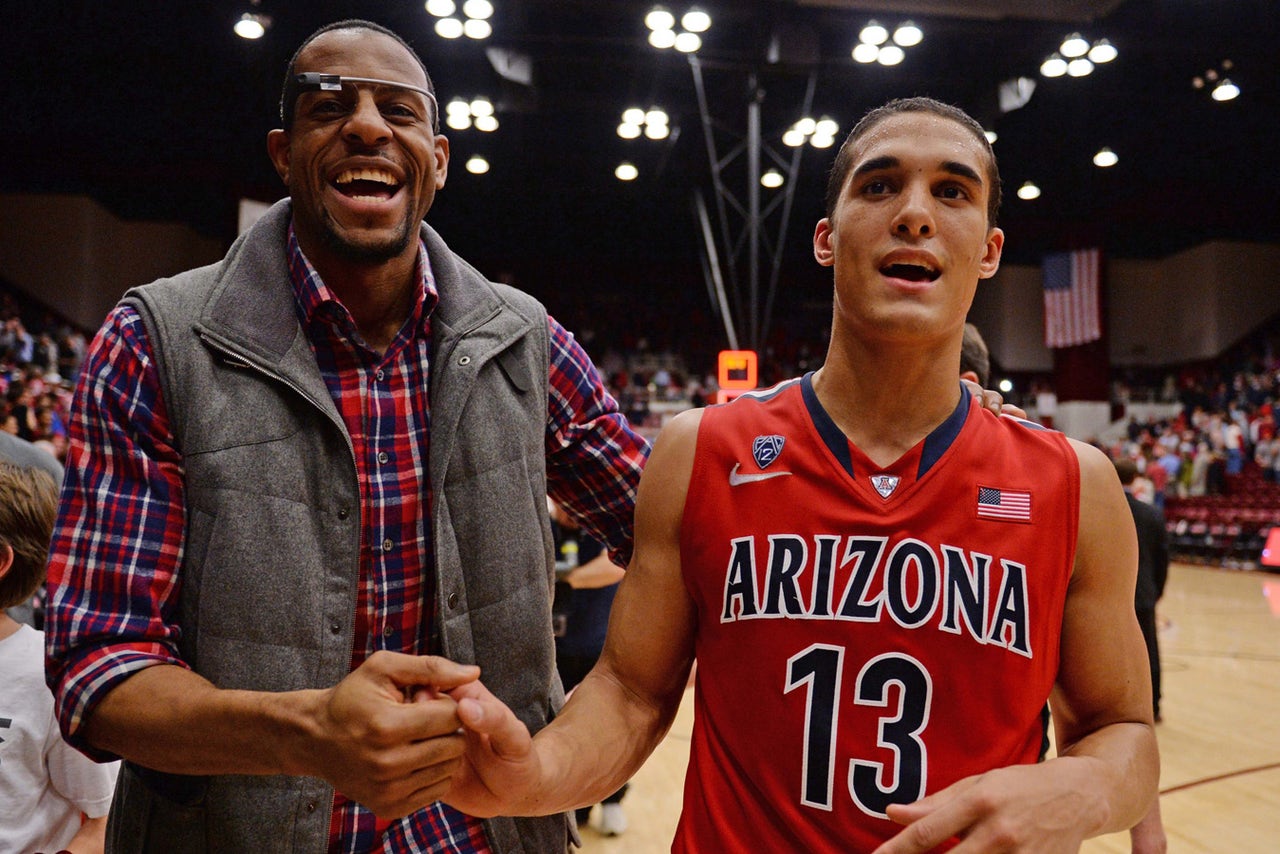 TUCSON, Ariz. -- Arizona coach Sean Miller has been a college basketball head coach for nearly 11 seasons and a coach at the Division I level for more than 20 at various stops throughout the Midwest and East, coaching some 200 players along the way.
But no player, he said, has impressed him with his basketball smarts as much as Arizona junior guard Nick Johnson, the leading man in the Wildcats' tight-rope-walking unbeaten season.
"He's maybe the smartest kid that I have ever coached," Miller said this week before UA made its way to the Bay area for games with Stanford and California. The Wildcats escaped with a three-point win at Stanford to improve to 21-0 and now head up the road to California in quest for No. 22 on Saturday.
"You can't comprehend how difficult it is to play three different positions in one game," Miller said. "He does that for us every game. So his responsibilities are almost where he can think through five positions out there."
At various times, Johnson will function as a shooting guard, point guard or small forward for the Wildcats. He is a player for many occasions and situations. Thus, a high basketball IQ is required. He knows where to be and what to do in most every situation.
"I've actually picked up a ton from Nick," said teammate T.J. McConnell, the starting point guard, who has been described as a mini-Miller. "He's pretty much like a coach on the floor, too."
That "only makes Coach Miller's job easier," McConnell said.
It's also makes it more enjoyable. Miller appreciates the fact that his players have been on the same page en route to their 21 wins.
"I'm smart enough to know it's not going to be like this every year," Miller said.
Johnson isn't alone when it comes to Arizona's basketball smarts. It's an unteachable instinct, and the Wildcats have it, which has been invaluable in navigating through tough situations -- such as Wednesday night's seven-point second-half deficit at Stanford.
"That's what makes our team flow," McConnell said. "Everyone is looking for each other. And we're not looking for the (individual) scoring. The IQ is there."
You don't get to be 21-0 just on athletic ability alone.  California coach Mike Montgomery  knows the value of savvy, "glue guys" to hold a team together, and Johnson's one of the best.
But he's not along in that regard.
McConnell is a son of a coach and part of a family with deep basketball roots. (His sister coaches at the University of Pittsburgh.) Aaron Gordon and Rondae Hollis-Jefferson both have brothers who played Division I ball, and Miller said big men Kaleb Tarczewski and Brandon Ashley also deserve more credit for their contributions.
"T.J. has that great feel," Miller said. "And what he has, more than anything, is that passion to win.
"Kaleb and Brandon Ashley don't get enough credit for being smart and understanding what we are trying to do on offense. Kaleb, especially defensively, has really had some great performances and not because of how big he is but how smart he is."
Miller said it helps that the players from basketball environments -- high school and summer programs -- that condition them to playing under pressure.
"They know what it takes to win and how hard it is to practice," Miller said. "And (also) how it feels to lose."
Hollis-Jefferson is the perfect example, Miller said. He comes from Chester (Pa.) High School, where he was part of two state title teams and lost just four times in three years.
"They come from that environment where winning is important," Miller said.
Miller's also been pleased that there's been on internal friction regarding playing time.
"I don't think any of us are worried about minutes," McConnell said. "We're all here to win. That's what makes this team so special."
Follow Steve Rivera on Twitter
---