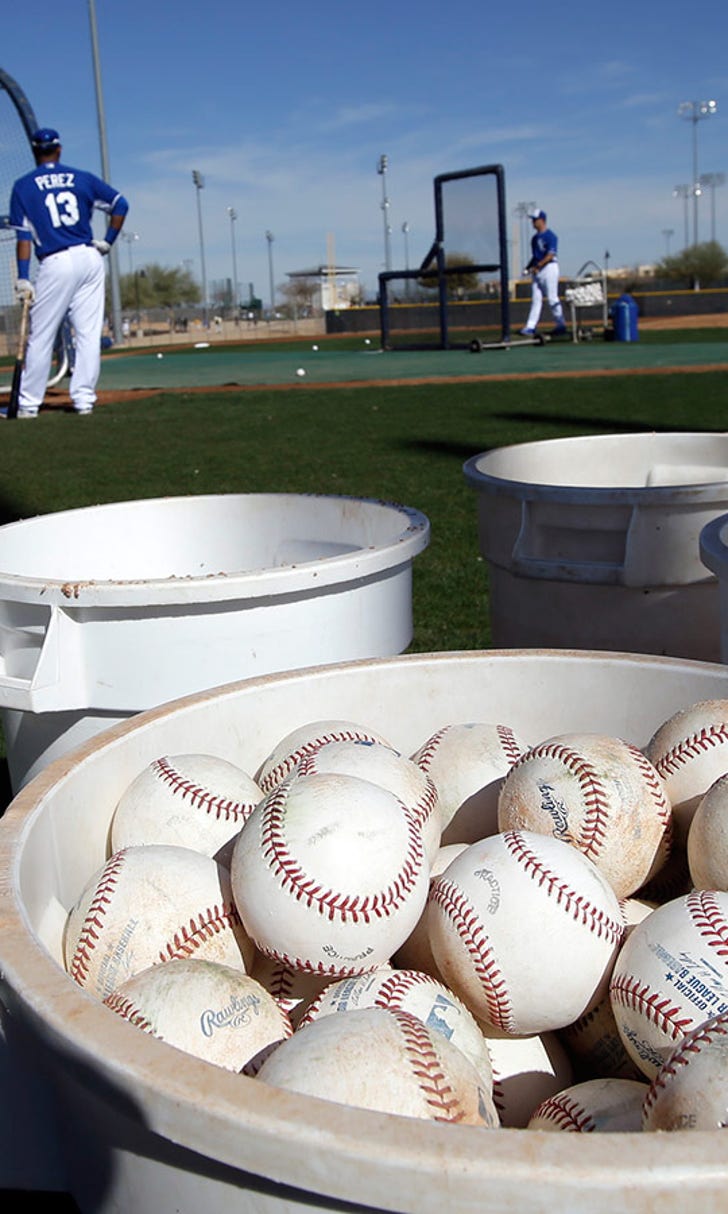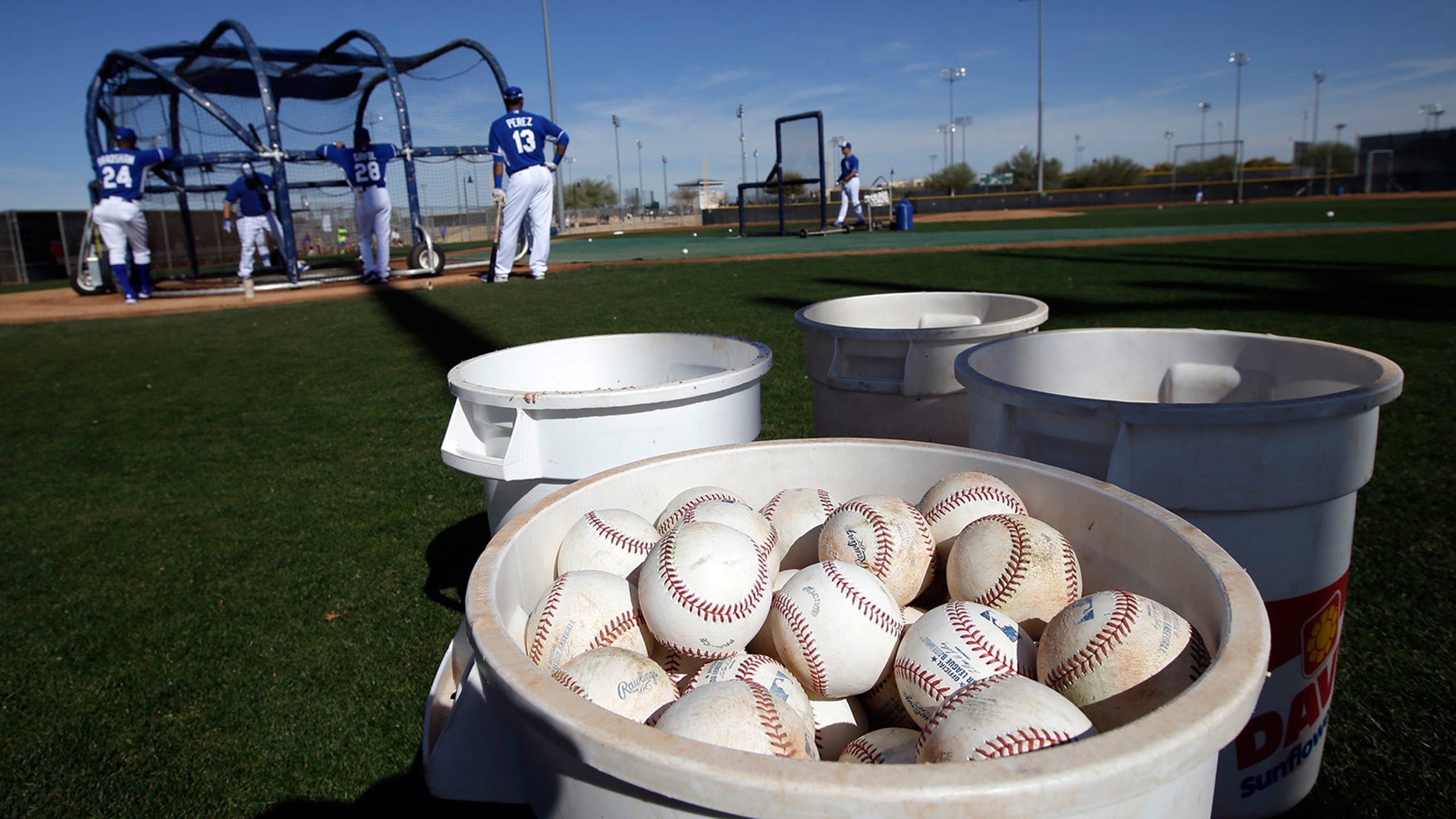 Uh-oh...Was that Peguero belting an opposite-field homer?
BY foxsports • February 24, 2014
Yes, the Royals beat the Royals on Monday in the first intrasquad game of the spring, 5-2, and, of course, we should caution any Royals fan not to read too much into the matter.
As pitching coach Dave Eiland told Andy McCullough of The Kansas City Star afterward, "It looked like it was a game February 24."
Right-hander Yordana Ventura, whom club officials are praying will snatch the fifth spot in the rotation, started for one of the squads and wasn't particularly sharp, to say the least. He was pulled after about 24 pitches and after walking Jarrod Dyson and Alex Gordon, getting a foul-out, and then getting extended by Billy Butler, who kept fouling off pitches.
"(Ventura) got his pitch count up," skipper Ned Yost told reporters afterward. "His command was off a little bit, but that's to be expected early. He threw like 24 (pitches), and we try to keep (pitchers) around the 20-pitch mark their first time out."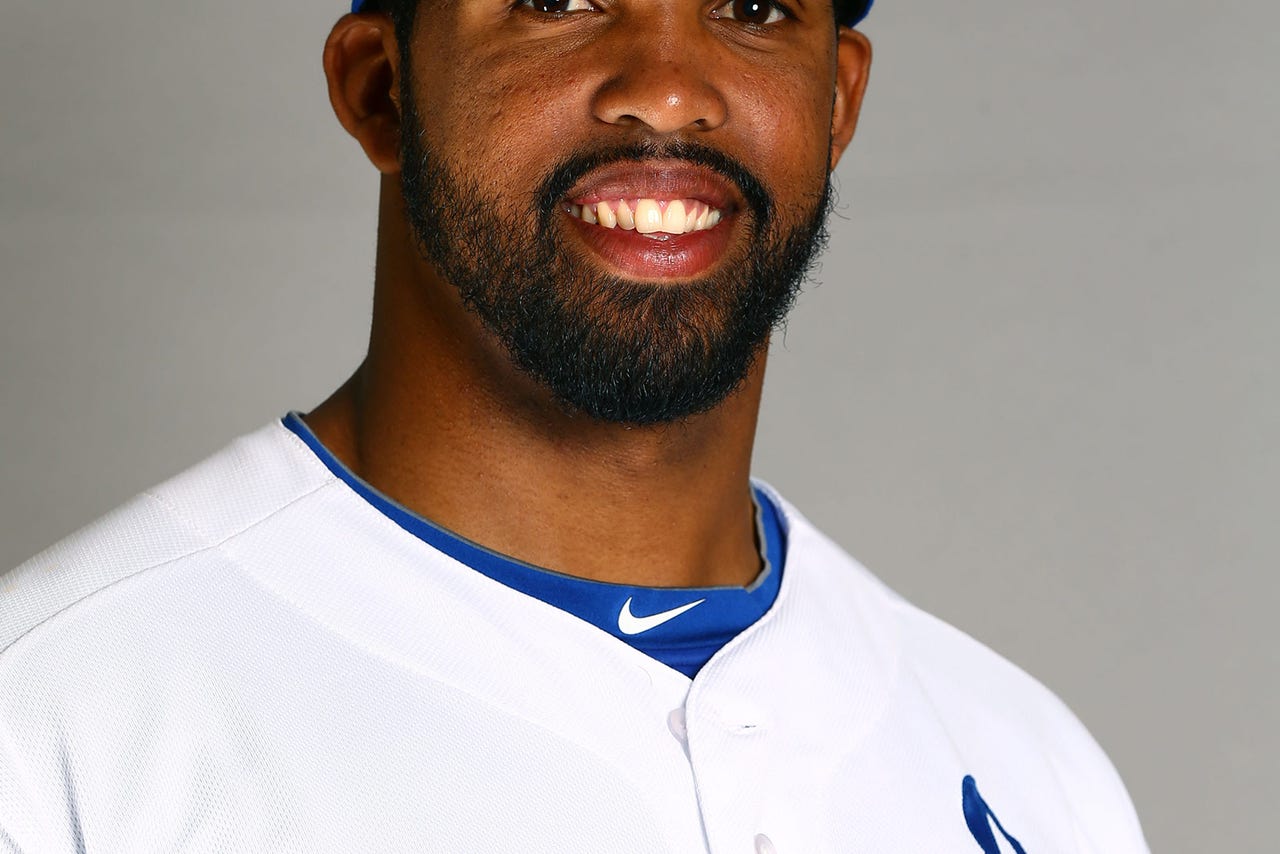 Carlos Peguero is fighting for the fifth outfield spot on the Royals' roster.
Luke Hochevar, also in the running for that fifth spot in the rotation, wasn't any better. He gave up four singles and a walk, as well as two runs.
"This is a taste of competition in a low-key setting, and in one inning you try to get (the pitchers) acclimated to competing again, and I thought it went well," Yost said. "All the pitchers threw fine. I thought all their stuff was really good. I thought we swung the bats really well."
Offensively, the Royals' bats impressed, coming away with 15 hits that included two home runs. Hitters also drew six walks. (Hmmm ... the Royals?)
One highlight was an opposite-field bomb by Carlos Peguero, acquired recently from the Mariners. Peguero is fighting Justin Maxwell for the fifth outfielder spot on the roster and is a favorite among Royals scouts who have been raving about him for quite some time.
Maxwell, it should be noted, also tripled in the intrasquad game.
Right-hander Wade Davis, who in theory is also in the running for the fifth rotation spot, was the pitcher who served up the homer to Peguero.
Paulo Orlando, a career minor leaguer, hit the other Royals home run -- that one coming off left-hander Donnie Joseph, a long shot to make the bullpen if the Royals keep only one left-hander in the 'pen.
Yost defended the pitchers this early in camp.
"We don't expect them to be ultra-sharp, in midseason form," Yost said.
You can follow Jeffrey Flanagan on Twitter at @jflanagankc or email at jeffreyflanagan6@gmail.com.
---