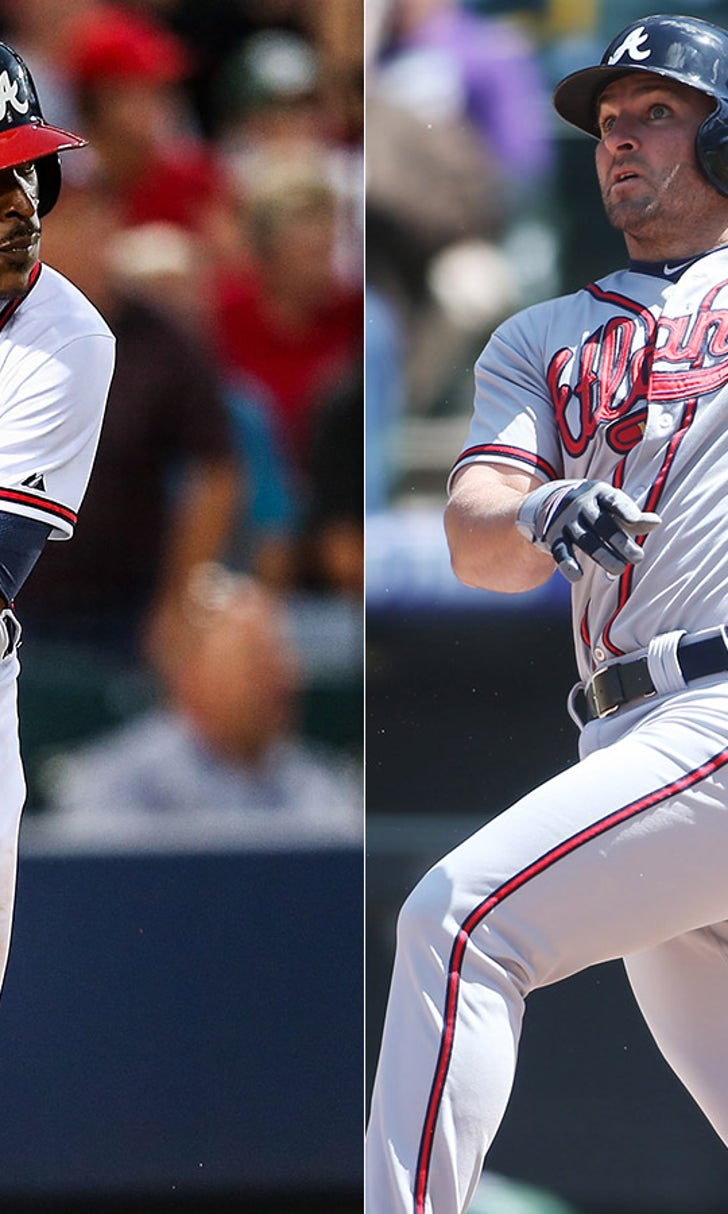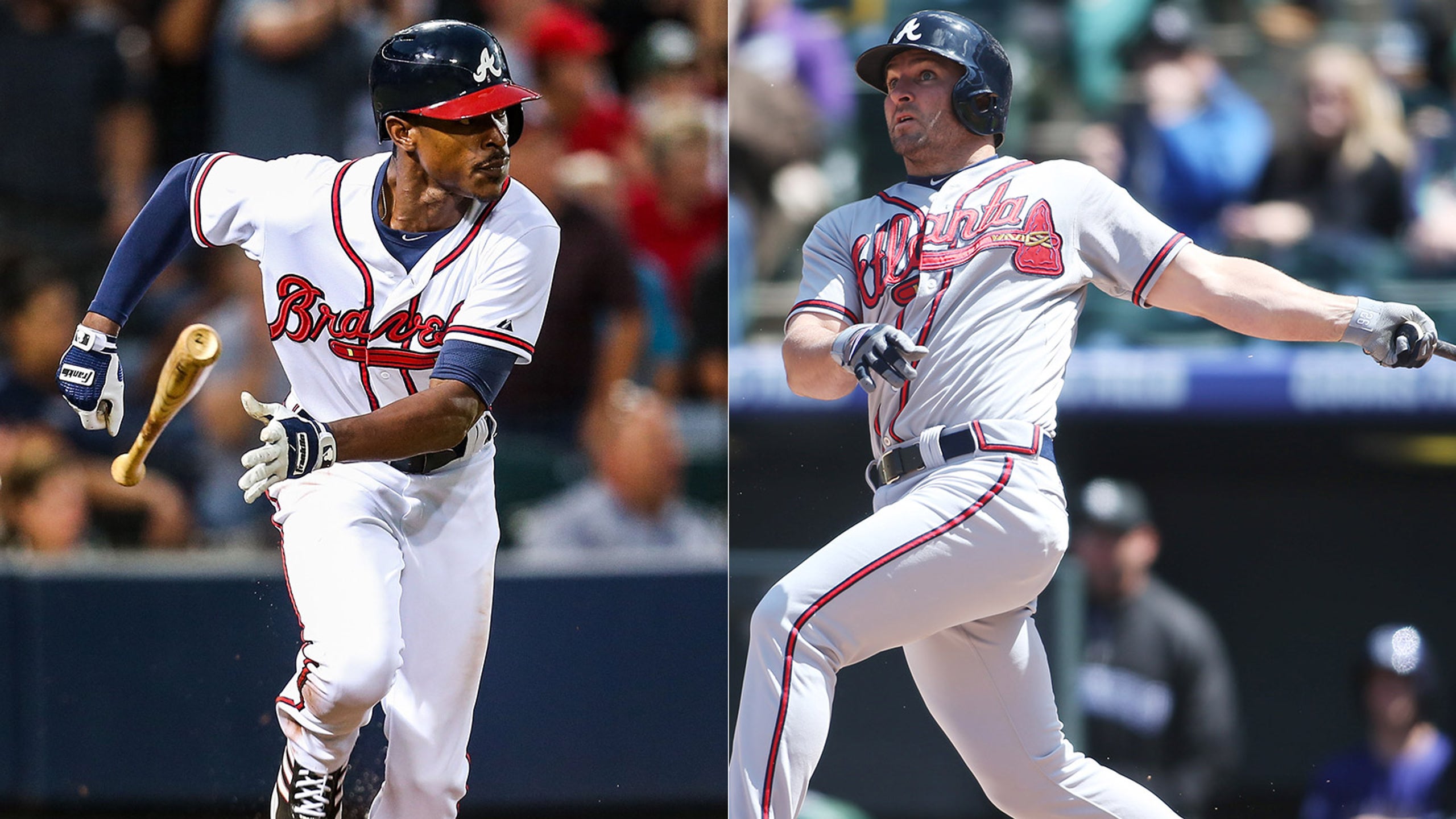 Uggla, B.J. Upton intent on rebounding for Braves
BY Cory McCartney • February 21, 2014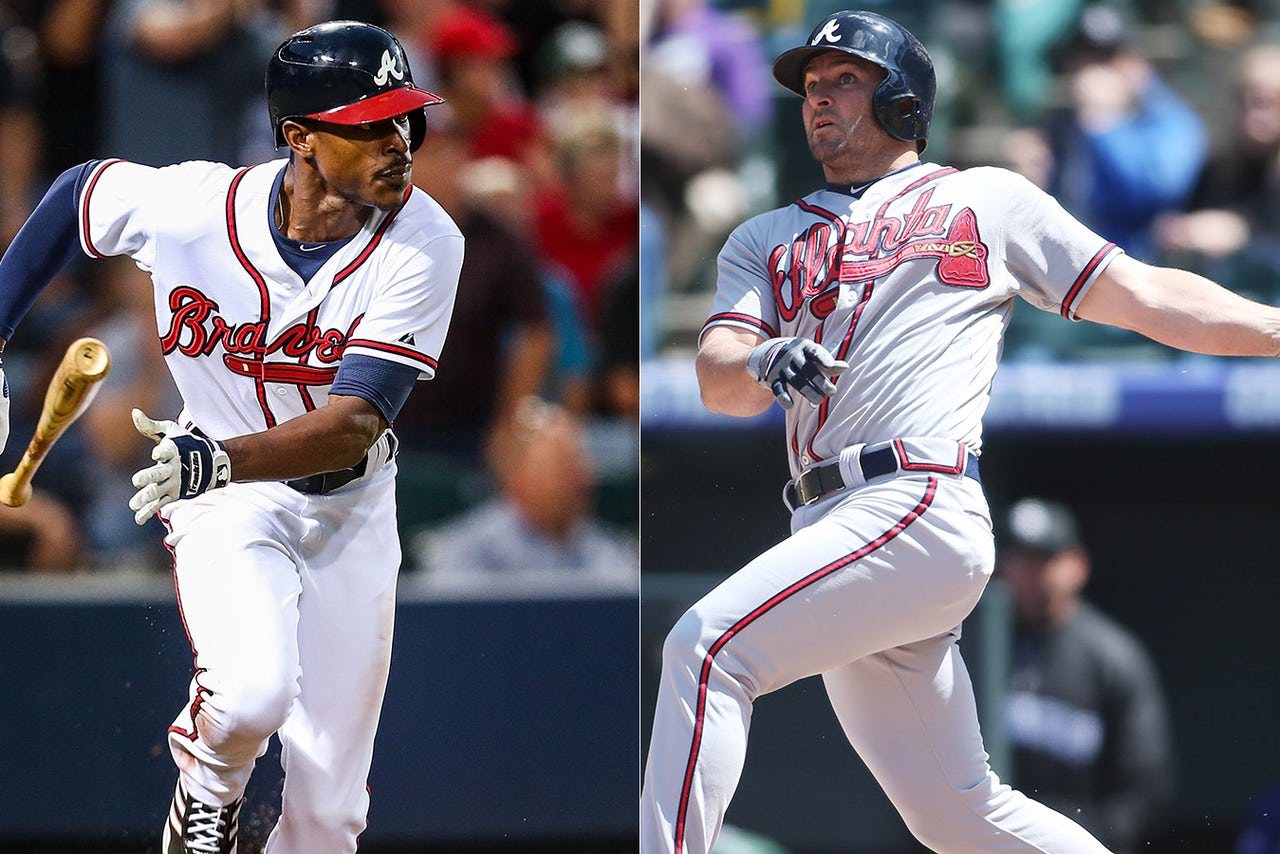 LAKE BUENA VISTA, Fla. -- Dan Uggla dug in against Alex Wood and his deceptive throwing motion, while a field away at the Braves spring training complex, B.J. Upton was facing ace-in-the-making Julio Teheran.
Uggla made contact twice, though nothing came of it, and Upton didn't fare any better. Pitchers, the axiom goes, are ahead of the hitters at this point, but these hitters' camps and whatever progress they show figure to be heavily scrutinized.
"Last year was just a terrible year overall, I never felt it, never found it," said Uggla.
The same can be said for Upton, who said of his struggles: "Things happen like that in this game. You've seen some players go through it before me, I wish it wouldn't have happened that way."
Before this spring's flurry of contracts to young stars, which have seen the Braves commit $280.7 million to rising stars Teheran, Freddie Freeman, Jason Heyward, Craig Kimbrel and and Andrelton Simmons, there were Uggla and Upton.
The recipients of the last hefty deals doled out by the franchise, Uggla has two years and $26 million remaining on the five-year, $62 million pact the second baseman inked in 2011 and center fielder Upton is in the second year of the richest free-agent deal in team history ($75.25 million over five years). They're coming off years in which Uggla had the lowest average (.179) of any qualifying player and Upton hit .184/.268/.289, his worst numbers across the board in nine major league seasons.
It was an especially difficult season for Upton, who had a career-high 33.9 percent strikeout rate and was benched at times in favor of Jordan Schafer. Compounding matters were a slow start as he hit .143 in April, while his brother Justin delivered a franchise-record 12 homers in the month.
"A new city, a lot is expected of you and I think I kind of got caught up in it instead of just going out and being myself and relaxing," Upton said.
For Uggla, it was a continuation of a decline. Hitting .263/.349/.488 from 2006-10, his average has dipped from .233 ('11) to .220 ('12) to last season's below-the-Mendoza-Line figure. He's largely fallen into the Three True Outcomes (walk, home run or strikeouts) mold as a Brave, especially last season when he led the team in walks (77) and strikeouts (171) and was third in home runs (22) despite missing 26 games.
While Uggla dealt with vision problems -- he was diagnosed with astigmatism last spring -- and struggled to find the right contact lens prescription before ultimately undergoing LASIK surgery in August, those weren't the roots of his problems.
"The eyes, they weren't the reason I had the year I had last year," he said. "I got into some bad habits about the last year and a half and I wasn't able to get out of them."
So much so that he was pulled into manager Fredi Gonzalez's office two days before the National League Division Series against the Dodgers and was informed that he was left off the roster, while waiver wire pickup Elliot Johnson started instead.
"There's no way to sugar-coat it. I didn't agree with it then; I don't agree with it now," Uggla said. "But as a man, I have to accept it and move forward into 2014. That's last year and this is this year."
Upton says he "hit reset a long time ago," and like Uggla, talked this offseason with hitting coach Greg Walker and assistant hitting coach Scott Fletcher to get clear on plans to help both players get back on track.
"Nothing drastic, just got away from things I was taught as a kid," Upton said. "There's nothing wrong with my swing, I know how to swing the bat, I've swung the bat the same way my whole life. Basically I wasn't using my legs. No ground-break adjustments, just getting to what got me here."
Upton's season included a .266 BABIP, well below the league average of around .300. Should he increase his production there and trim his strikeout rate toward his typical 26 percent, a bounce-back year is obtainable.
"B.J., he wants the consistency and sometimes when you sign a contract like that you see a lot of guys, it's a little bit of an adjustment period, and hopefully he feels more comfortable coming back," Fletcher said. "When he puts the bat on things, things are electric."
The Braves will be banking on that, needing Upton to provide a source of power after losing Brian McCann and his six consecutive seasons of at least 20 home runs. After hitting 23 in '11 and 28 in '12, Upton hit nine last year.
To his credit, Upton was in the positives in DRS, with two, for the first time since '07 and had his best UZR/150 in two seasons at 1.6. Plus, he stole 12 bases in 126 games, a rate of one every 10.5 games, which is the best of his career.
The changes for Uggla came in the finer points of his swing. He's worked on keeping his head from moving forward and keeping it still throughout the motion.
"Just being basic and get back to hitting line drives," he said. "I don't need to try and hit home runs. With my power, the more balls I hit hard, the home runs are going to take care of themselves. I just want to get back to being a hitter."
To try and recapture those days when he had a 33-game hitting streak in '11, his first season in Atlanta and when he delivered four consecutive seasons of at least 30 home runs -- a record for second basemen -- Uggla has poured over film, going as far back as his rookie season of 2006 to "get back doing the right things."
"Danny has done a lot of things in this league and he's done things that no second baseman in the history of the game has done," Fletcher said. "He's a heckuva player and if you look at some of his production last year, outside of his strikeouts and his batting average, if you just look at his production, it's decent production.
"It's certainly not where Danny Uggla wants, but it shows what kind of player he is. I think he's going to come back and have a strong year for us."
Despite the troubles of Uggla and Upton, players that entered last season as the highest-paid on the roster, the Braves still went 96-66 and won the NL East by 10 games over the Nationals. The key to repeating could lie with those players, as Atlanta had a fairly quiet offseason, with utility man Ryan Doumit the only real addition to the offense.
Anything close to a rebound would prove a major lift in what figures to be a tight division race -- and it's an opportunity to put 2013 behind them that Upton said he's relishing.
"I heard it enough coming up: if you play long enough, things like that are going to happen," Upton said. "It's just a matter of how you bounce back from it and learn and make the adjustments."
---