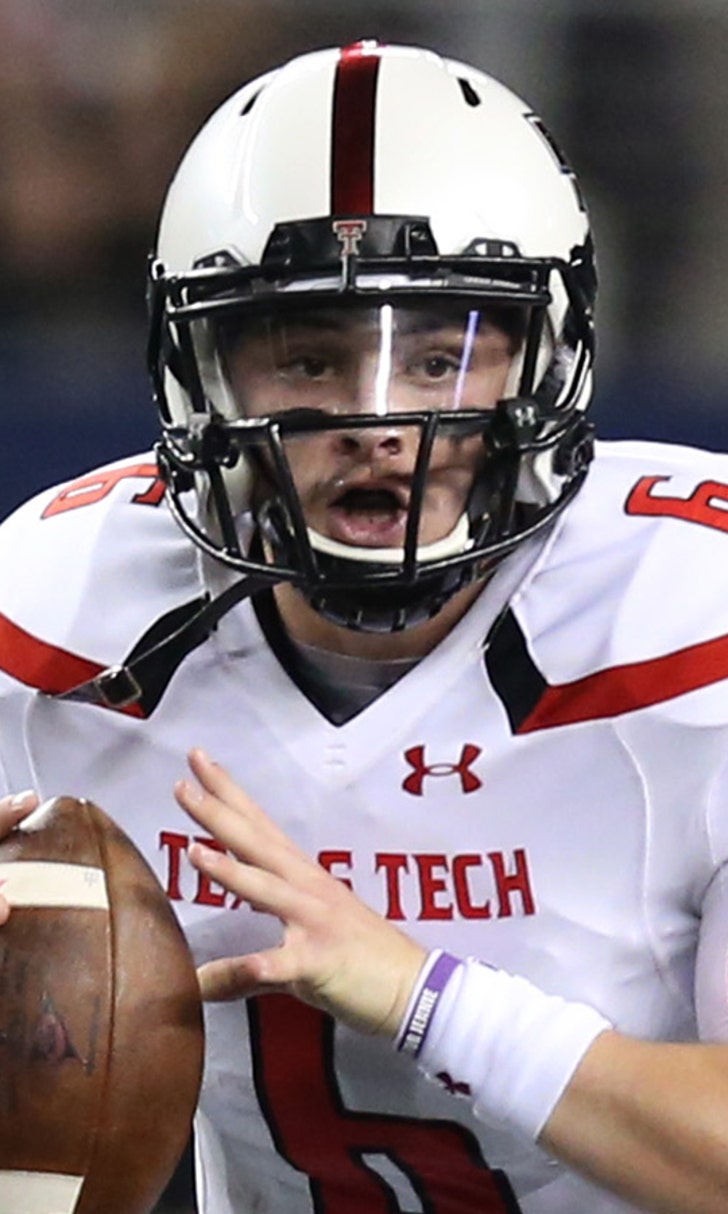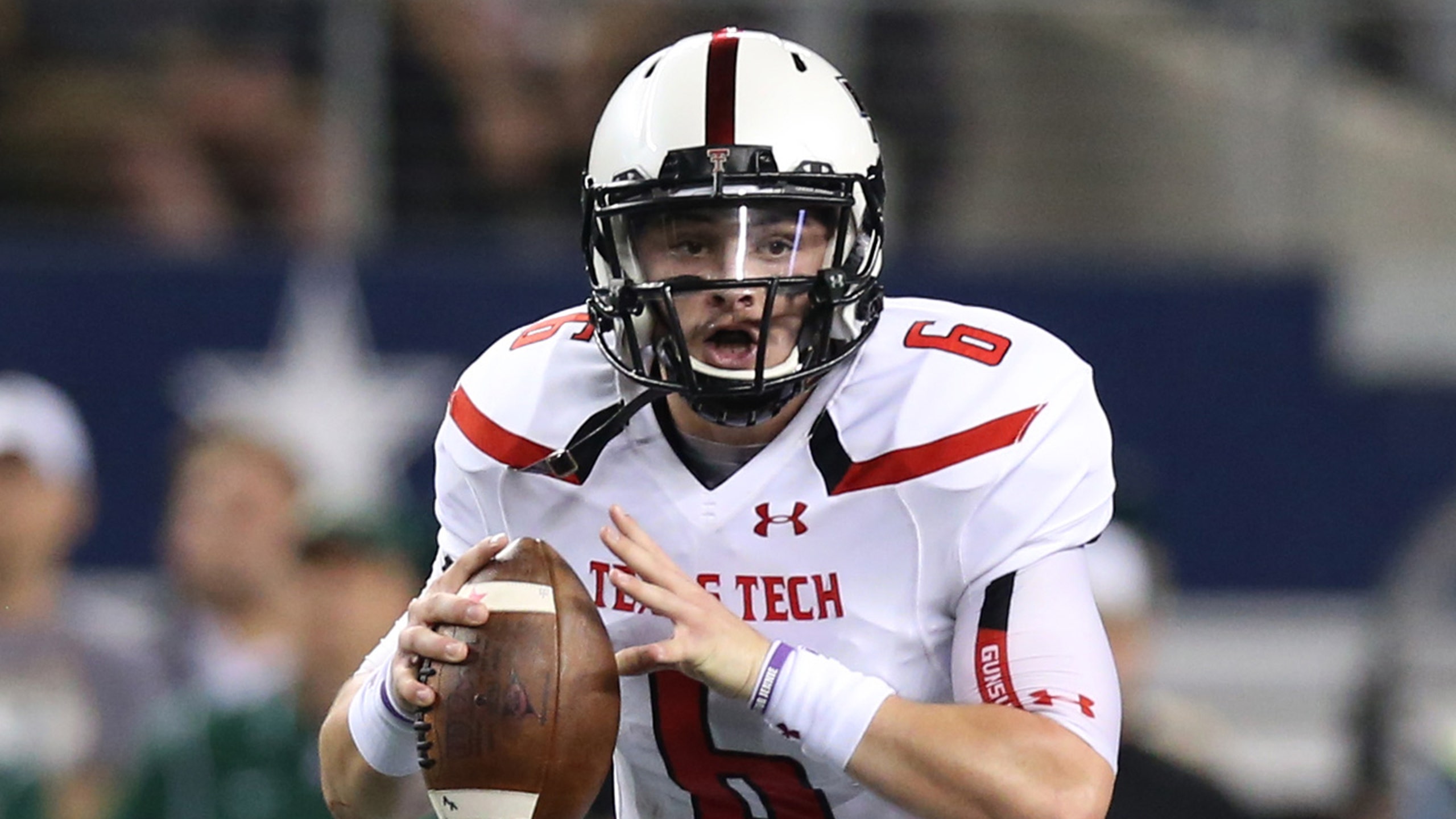 Ubben's Big 12 Mailbag
BY foxsports • January 24, 2014
Thanks for all your questions this week. You can follow me on Twitter here for more opportunities to crack the mailbag.
This week, we tackle the jumbled Big 12 standings, take a closer look at Texas Tech's quarterback exodus and look into the crystal ball at a handful of schools.
Let's get to your questions.
Ross Eveland asks: Will Fred Hoiberg get the Cyclones back on track or were they just lucky to start?
David Ubben: There wasn't a ton of luck in the 14-0 start, but I'd say Iowa State's recent slide is a little bit exaggerated. It lost on the road to Oklahoma, a top 25 team, got beat at home by a Final Four-caliber Kansas team that's finally clicking now and lost on the road to Texas, an underrated team who probably belongs in the top 25, too.
How many top 25 teams did Iowa State play away from home during its 14-0 start? A rousing zero. Was that start a little bit of fool's gold? Maybe a bit, even though Iowa, Michigan and BYU are good teams. This is the same team that struggled to beat Northern Iowa and Boise State, so the weaknesses showed up before the Big 12 schedule started beating them down.
It'll even out for Iowa State, but I wouldn't start sounding alarms unless Iowa State starts routinely losing games. Its play at home was truly impressive during the hot start, and Saturday's game against K-State in Ames is an absolutely must-win.
Robert Powell asks: David, do you think there were underlying issues with Mayfield and Brewer leaving Tech? If so, what were they?
David Ubben: From talking to people around the Tech program, Mayfield's transfer came as a much bigger surprise than Brewer's, which I found very interesting. The road to Brewer playing seemed a lot more realistic than Mayfield continuing to hold down the job. I don't see huge problems within the program as a reason to the exits, but when you hear what Mayfield had to say after leaving, it's hard not to believe Kingsbury needs to re-assess how he communicates with his quarterbacks. It sounds like he didn't address where each guy stood very often, and that spawned frustrations. With something like that, every coach handles that situation differently, and every player wants it handled differently.
Kingsbury's a young coach, and I'd imagine he'll look back in the future at how he handled the situation during the season as a teaching moment. Tech will be fine with Davis Webb, but they're dangerously thin at the position now.
Andrew Hadley asks: How long before WVU becomes TRULY competitive in the Big 12? (Either football/basketball)
David Ubben: Well, I'd say it's a little much to suggest WVU hasn't been "competitive" in football thus far. They haven't competed for league titles, but they haven't looked completely outclassed very often. Kansas football and TCU basketball are examples of programs I would say haven't been "competitive."
Expectations will be low for the football team next year, but I could see them surprising some people. A healthy Clint Trickett helps, and even though they lose Charles Sims, they're still really deep at receiver and running back and bring back a lot of talent from an improving defense. If Holgorsen can improve enough to stick around with a 7-8 win season this year and develop the young QBs like William Crest, I could see them getting back to title quality, but for now, those days feel pretty far away. When WVU first came to the Big 12, I said I didn't see the program winning a league title in its first decade in the league as it altered its recruiting strategy and got used to the higher level of competition. I haven't seen anything in the first two years that changes my opinion there.
As for basketball, it's all about talent. This WVU squad doesn't have anywhere near the talent it needs to compete for a title. The Mountaineers need big upgrades there. It's just that simple. Eron Harris and Juwan Staten are fine players, but they're not players who can carry you to a Big 12 title.
Brian McCandless asks: Where do you think K-State basketball ends up in the Big 12? Think they make the tourney?
David Ubben: K-State's definitely a tournament team, but I see them sliding down the standings a bit by season's end. They'll finish behind Oklahoma State for sure, and likely Baylor and/or Iowa State. Nothing to be ashamed of there. My biggest concern for K-State is how much it relies on Marcus Foster. He's shot below 37.5 percent from the field in all of K-State's losses. The Wildcats have survived occasionally when he has a rough shooting night, but when your leading scorer is a freshman and he's logging double-digit shot totals just about every night, you're asking for inconsistency throughout conference play as teams study him a little bit more. He's going to be a great player and help get K-State into the tourney this year, but K-State won't be finishing second in the Big 12.
Der Baylor Bär asks: Do you see any leveling out of the Big 12 MBB field or will chaos reign supreme all season?
David Ubben: Prepare for anarchy, friend. The balance in the Big 12 has already begat plenty of unpredictable results. KU's not going to lose at home to Tech or TCU, but anything can happen in pretty much any other game this season. Kansas is such a heavy favorite to win the league title right now, but behind them, teams 2-7 could finish in just about any order. Baylor will climb out of its 1-4 hole, and WVU will slide as the schedule toughens up. (The Mountaineers are 3-3 but all three wins came against TCU or Texas Tech).
It's going to be fun to watch over the next couple months.
Tyler Gross asks: Expectations for the Cyclones football season with Mangino leading the offense?
David Ubben: Iowa State has finished higher than ninth in the Big 12 in yards per play just once since 2005. This is the task Mangino is inheriting. You can't set the bar too high, but I have no doubt we'll see some improvement. We haven't seen an Iowa State offense with this many guys who can be explosive in a long time. Quenton Bundrage obviously showed he can make plays with the ball in his hands this year. Aaron Wimberly is a great back with good balance and Grant Rohach grew up late in the season.
Would it be going out on enough of a limb to predict Iowa State finishes higher than ninth in the Big 12 in yards per play this year? It's going to happen.
JT asks: Under Strong, what aspect of Texas' team makes the biggest jump? Offense? Defense? ST?
David Ubben: Big 12 offenses should be very, very afraid. This defense held it together late in the season, but with the kind of athletes Texas already has and the kinds of athletes they have the ability to sign on the recruiting trail, we may see some legendary Texas defenses in the future. Shawn Watson and Joe Wickline being in charge of the offense should be solid, even though they don't exactly have me convinced Texas is going to be all that much better in a league full of big-league offenses.
Defensively, though? It could be scary very soon.


---