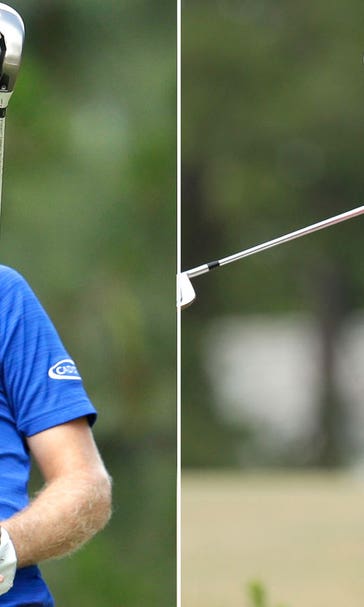 U.S. Open: Todd shoots 79, quickly falls out of Kaymer's range
June 14, 2014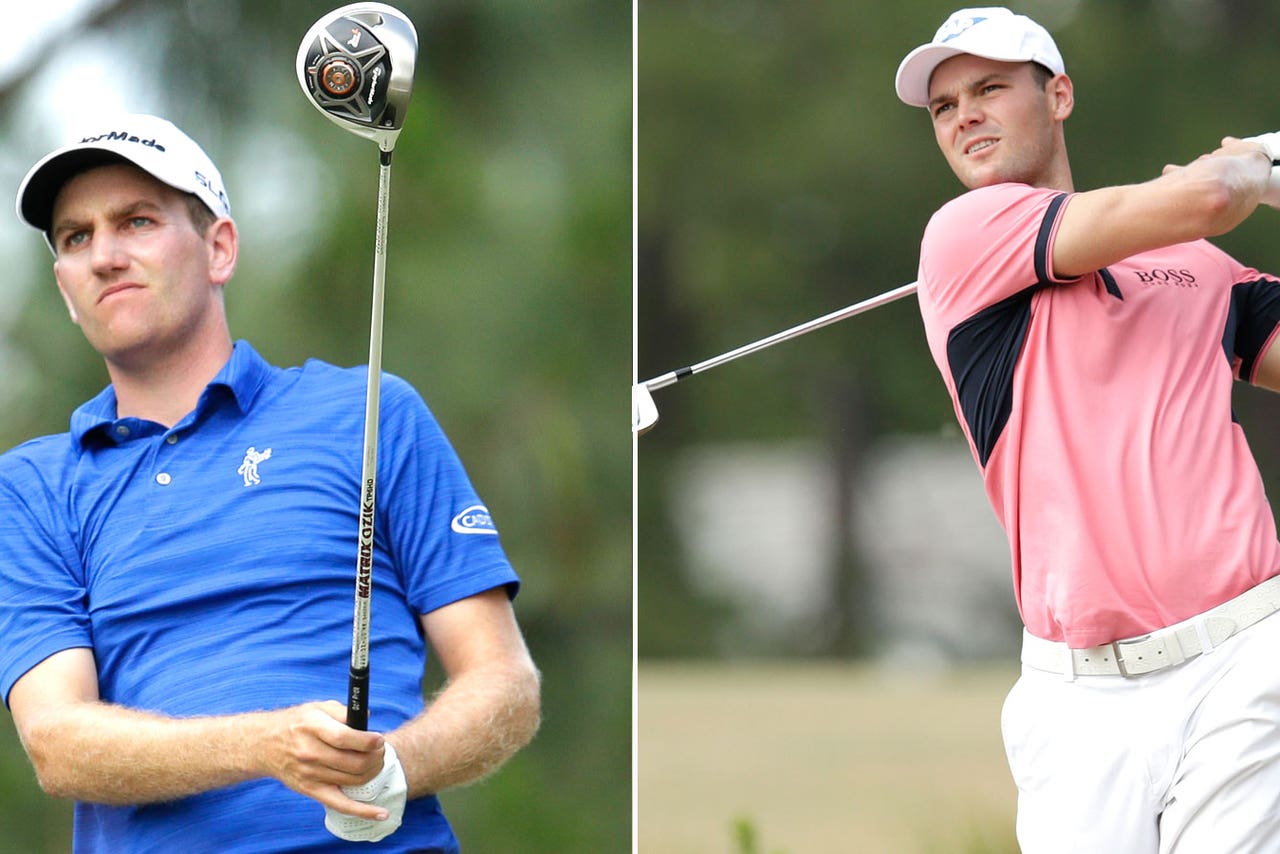 PINEHURST, N.C. -- Brendon Tood learned a valuable lesson on Day 3 of the U.S. Open:
You can't win the tournament on Saturday ... but you can certainly lose it.
The University of Georgia product, playing in Saturday's final pairing with leader Martin Kaymer, seemingly buckled under the high-profile pressure of competing for a major championship, posting a 79 at the Pinehurst No. 2 course and tumbling 28 spots down the leaderboard (from 2nd to 30th).
Todd's ugly round started with an innocent par but quickly disintegrated after that, with bogeys at the 2nd, 3rd, 4th and 6th holes.
He managed to birdie the par-5 5th -- the easiest hole from Saturday's action -- but that was erased (and then some) by a devastating double bogey at No. 7.
In essence, Todd had disappeared from the "contenders" radar before finishing the front nine, going 5-over in the first seven holes.
"I wasn't trying to shoot 65, I was going out there to try and shoot a solid round and see what happens," said Todd. "I was really still playing for pars. And they were just that difficult for me to get."
Todd was subsequently asked if his desultory score curtailed the enjoyment of playing in a final round of the U.S. Open.
"That's impossible to separate from the experience, for sure, because we play golf tournaments to win; and the scores weren't really happening for me today, so it was difficult," said Todd, who has more Web.com victories (two) than PGA Tour titles (one). "It's (still) cool to have fans out there. It's cool to be in the final group at the U.S. Open. All in all, I'll take a lot from it."
Kaymer, who established a 36-hole record at the U.S. Open on Friday (lowest aggregate score -- 130), had his fair share of Saturday struggles, needing an eagle at No. 5 and birdie on 18 to disguise a could-have-been-much-worse round of 72.
"Today ... I think the USGA, they listened (Friday), unfortunately, and they put the pins in very, very tough positions," said Kaymer, whose 72 eclipsed the Saturday field average of 73.82. "I think 18 was the only pin where you could be aggressive.
"The other flags, if you hit it to 25 feet, it was a good shot. So I didn't see many birdies out there, I guess Erik (Compton -- 67) and Rickie (Fowler -- 67), they saw a few more. But overall, 2-over par, the way I played today was fun."
As a result, Kaymer (8-under overall) still leads the U.S. Open by a comfortable five strokes (over Rickie Fowler and Erik Compton).
Early on, it seemed like Kaymer had purchased property on the sandy regions left of the front-nine fairways, often requiring the help of a conveniently placed section of grass (amid the sand) or USGA official, ball-relief-wise, to weather the storm of a shaky start.
Of his first six holes, Kaymer tallied two pars, three bogeys and one eagle -- with the German clinching his "3' on the par-5 5th with a 12-foot putt. After that, he settled down somewhat, going 1-over in the final 12 holes.
When speaking to the media, Todd repeatedly said nerves had little to do with Saturday's bad outing. The lightning-fast greens and daunting pin placements were significantly bigger factors.
"I thought there were a number of (pins) that were cut a couple of feet closer to the slope. It was a little bit of revenge day, I think," said Todd.

Kaymer (8-under) and Rickie Fowler (3-under overall) will comprise the final pairing on Sunday. Interestingly, Todd will get another taste of the national spotlight -- for different reasons -- thanks to a Day 4 grouping with fan favorite Phil Mickelson.

---