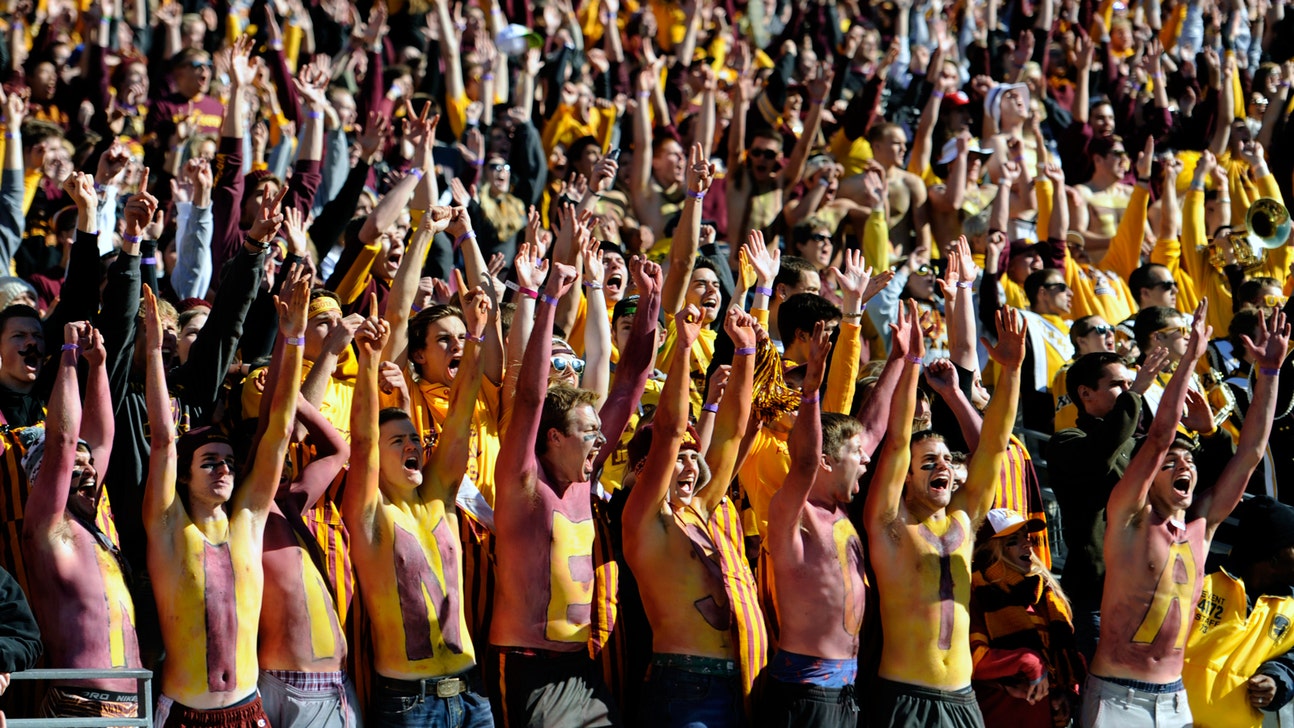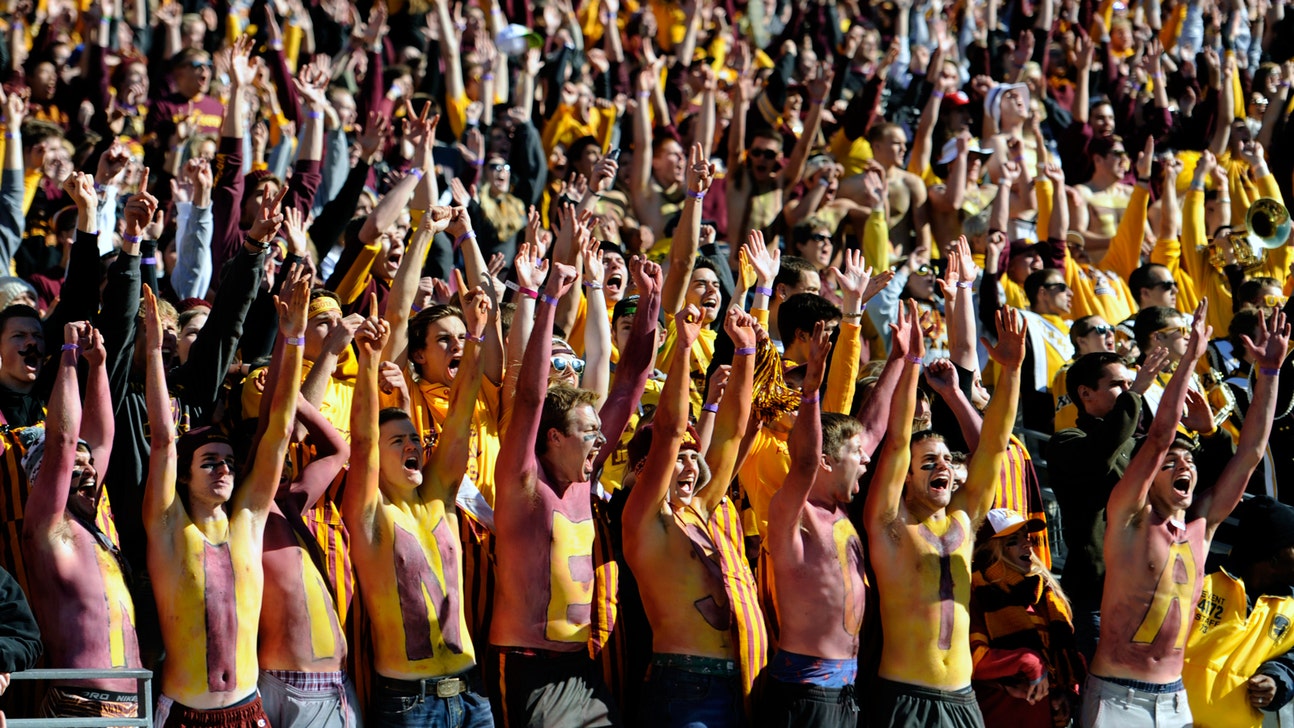 Tyler Mason's Oct. 22 Gophers mailbag
Published
Oct. 22, 2014 8:00 a.m. ET

MINNEAPOLIS -- Six wins. First place. Top 25. The Gophers achieved all of those milestones over the weekend with a come-from-behind, 39-38 victory over the visiting Purdue Boilermakers. Minnesota improved to 6-1 with the win and is in first place in the Big Ten West -- as well as No. 24 in the coaches poll. You submitted your questions after the victory, and I answered them. Thanks to those who sent me your Gophers questions. Be sure to send more questions after Saturday's game against Illinois.
Question: Ryan Santoso was top 5 in the nation in the beginning of the year in touchback percentage but yet seems like the past couple of weeks seems like he isn't trying for it is there a reason for it? Seems like they want him to directional kick, but teams have started past 20 multiple times. I don't get the strategy. --Zach, New Ulm, Minn.
Answer: I can't say for certain, since I haven't had the opportunity to ask about this specific question, but I think it's by design that Santoso isn't booting the ball out of the end zone as much. There's no question that Santoso has the leg to kick a touchback seemingly every time if he wanted to, as long as he's healthy. Given that he drilled a 52-yard field goal against Purdue, I'd say he's healthy.
Let's look at Saturday's game to see how the Gophers fared on Santoso's kickoffs. He kicked off eight total times against the Boilermakers, and only two of those eight resulted in touchbacks. On the opening kickoff of the game, Santoso didn't kick it out of the end zone and Purdue only managed to run it back to its own 16-yard line. Later in the game, a Boilermakers return only went to the 10-yard line. Several times, however, Purdue did get to at least the 30-yard-line, and even as far as the 37 on one occasion.
Because touchbacks on kickoffs in college football bring the ball to the 25-yard line and not the 20, I think teams are a bit less likely to try for touchbacks every time. To me, it seems as if Minnesota is trusting its coverage team to stop opponents inside the 25. Even with a dropoff in touchbacks the last few games, Santoso and the Gophers still rank second in the Big Ten in net yardage on kickoffs (41.7) and fifth in touchbacks (21).
Q: Many would probably say "It was only Purdue" after Saturday's nail-biter, but I contend that game was possibly one of the biggest wins of the Coach Kill era. It's been quite a few years, it seems, since the Gophers won a game like that. In college football, literally anyone can win on a given Saturday, and every good team gets tested like this against a team they "should beat". This Gophers team finally withstood that test! How much will this win help their confidence the 2nd half of the season? --Nathan, Moorhead, Minn.
A: I think Saturday's victory can go a long way in boosting Minnesota's confidence, even if, like you alluded to, it was against a Purdue team that the Gophers were expected to beat by double digits. That was a game that we would've seen previous Gophers teams lose, even perhaps as recently as last year. Minnesota had never won a game under Jerry Kill when trailing at halftime (0-22) before Saturday's come-from-behind victory. It sent a message to the players that they are, in fact, capable of erasing halftime deficits in the second half.
I think it also showed the Gophers that they can win even when they don't play their best game. Minnesota played more complete games against Michigan and, to a lesser extent, Northwestern, but its defense struggled mightily against Purdue, especially early. Yet on a day when the defense wasn't up to par, the Gophers' offense picked up the slack -- a recipe that hasn't happened often for Minnesota recently. En route to their 6-1 record, the Gophers have had to find different ways to win. Saturday, it happened to be a rally. And not that I think Minnesota took Purdue lightly by any means, but it was yet another reminder that any Saturday can yield surprises. The Gophers were almost on the wrong side of that surprise against Purdue, but can learn plenty from the way Saturday's game unfolded.
Q: Which of Minnesota's remaining opponents do you think will give the Gophers the most trouble? -- Gary, St. Paul, Minn.
A: The Gophers' last four games -- at home against Iowa and Ohio State, and on the road at Nebraska and Wisconsin -- will be a gauntlet. While I wouldn't be surprised if Minnesota won each of those games, I also wouldn't be surprised if the Gophers lost all four. I don't think either scenario will happen, but all four present different challenges for Minnesota.
Of those four, I think the Buckeyes will be the toughest group the Gophers face, even though it'll be a home game for Minnesota. Ohio State is one of the highest-scoring teams in the country but also boasts one of the best defenses in the Big Ten. It's hard to find a much more balanced foe in the conference, and the Gophers will have their hands full against OSU.
I also could see Minnesota stumbling in Lincoln, Neb., against the Huskers in November. It's always a tough place to play for visiting teams, and this year's Nebraska squad is legit. Running back Ameer Abdullah could enter the Heisman race and currently leads the Big Ten in all-purpose yards per game (192.7). On top of that, the Huskers' defense has been stingy. Their only loss was a five-point defeat on the road against No. 10 Michigan State. Nebraska is for real this year.
Q: Did Purdue expose Minnesota's defense or was this just an anomaly? --Earl, Minneapolis
A: I don't necessarily think the Gophers' defense was exposed; I still think that side of the ball is playing better than it has in Jerry Kill's four years at Minnesota. But Purdue did some things on offense that the Gophers hadn't really seen much of this year. Namely, the swing pass, which resulted in big yardage a number of times in the first half. Defensive coordinator Tracy Claeys admitted Tuesday that some of the Gophers' struggles were on his shoulders, saying, "Whenever there's confusion, ultimately that's my responsibility."
Give credit where credit's due: Minnesota's defense made some big adjustments in the second half. After scoring 31 points before halftime, Purdue had just one touchdown in the second half. The Gophers made some big stops at crucial times, including Cedric Thompson's late-game interception that sealed the victory. When all is said and done this season, I think we'll look back at the 38 points allowed Saturday as more of an anomaly for Minnesota's defense.
That's a unit that has set a goal of allowing 17 or fewer points per game, and I think they'll be closer to that goal than to the bigger number they gave up versus Purdue.
Q: It seems we're starting to see a little more life to the Gophers passing offense, despite still being third to last in the country in passing yards. What do you most attribute this to? Is Mitch Leidner getting better/healthier? Is there more of a commitment from Matt Limegrover and the coaching staff? Or are teams more determined to stop David Cobb, thus freeing up more opportunities for receivers to make plays? --Todd, St. Louis Park, Minn.
A: Yes, yes, and yes. Let's start with Leidner. We're seeing a more confident quarterback now than we did in the first few weeks of the season when he was struggling to make the throws he should have been making. On top of that, he's healthy now, as you mentioned. Let's not forget that he battled through a few injuries early that forced him to miss a game. Over the last two or three games -- since the Michigan game, really -- Leidner has been much more accurate. Sure, he's still missed a few open receivers from time to time, but he's putting better touch on his passes. We saw that Saturday against Purdue when he had three completions of 35 or more yards.
I do think Limegrover, Minnesota's offensive coordinator, has opened up the playbook a little bit in recent weeks. We've seen some new wrinkles the last few games, including a short pass to tight end Maxx Williams and another that resulted in Williams running a deep wheel route. Play action has also been an effective weapon for Leidner and the offense -- all three of those previously mentioned deep passes against Purdue came off the play-action fake.
That ties into your last point about Cobb. Because teams have keyed in on the senior running back -- and for good reason -- Minnesota is not only having to throw more, but has more situations in which a pass is a good thing. As teams continue to stack the box against the run, it'll open things up downfield for the Gophers' wide receivers. And if Leidner and Cobb can continue to execute the play action like they've done, it'll keep opposing defenses more honest.
Follow Tyler Mason on Twitter
---