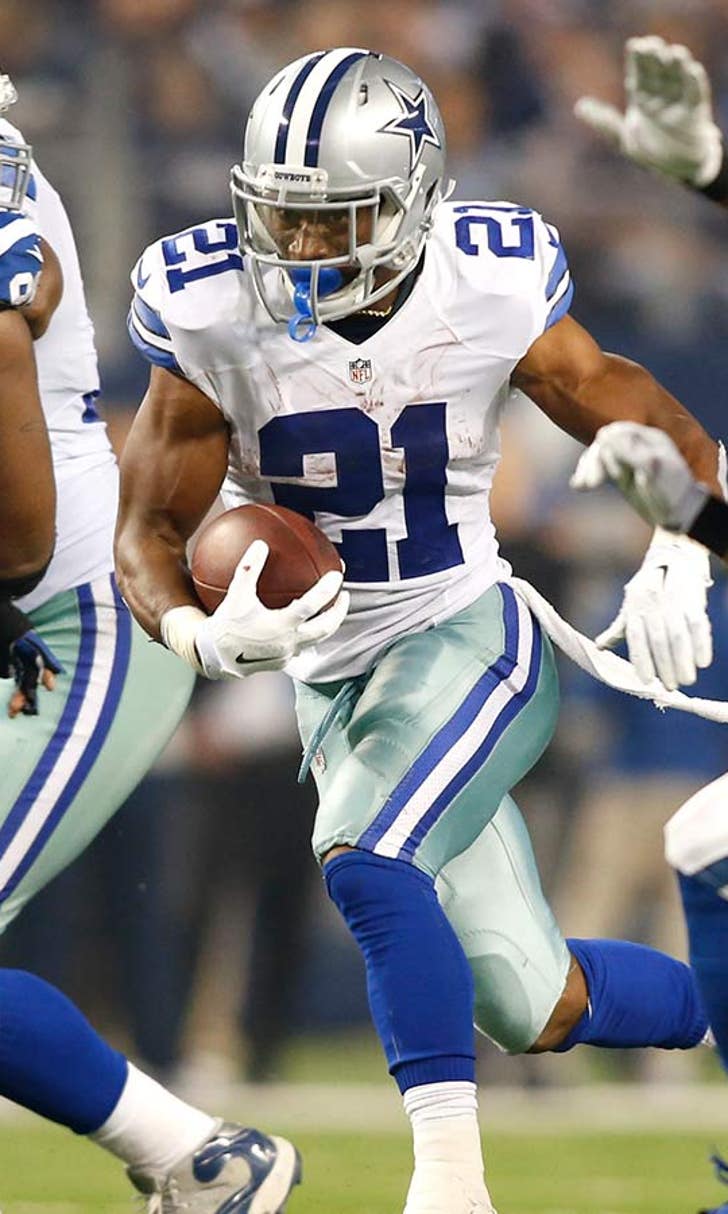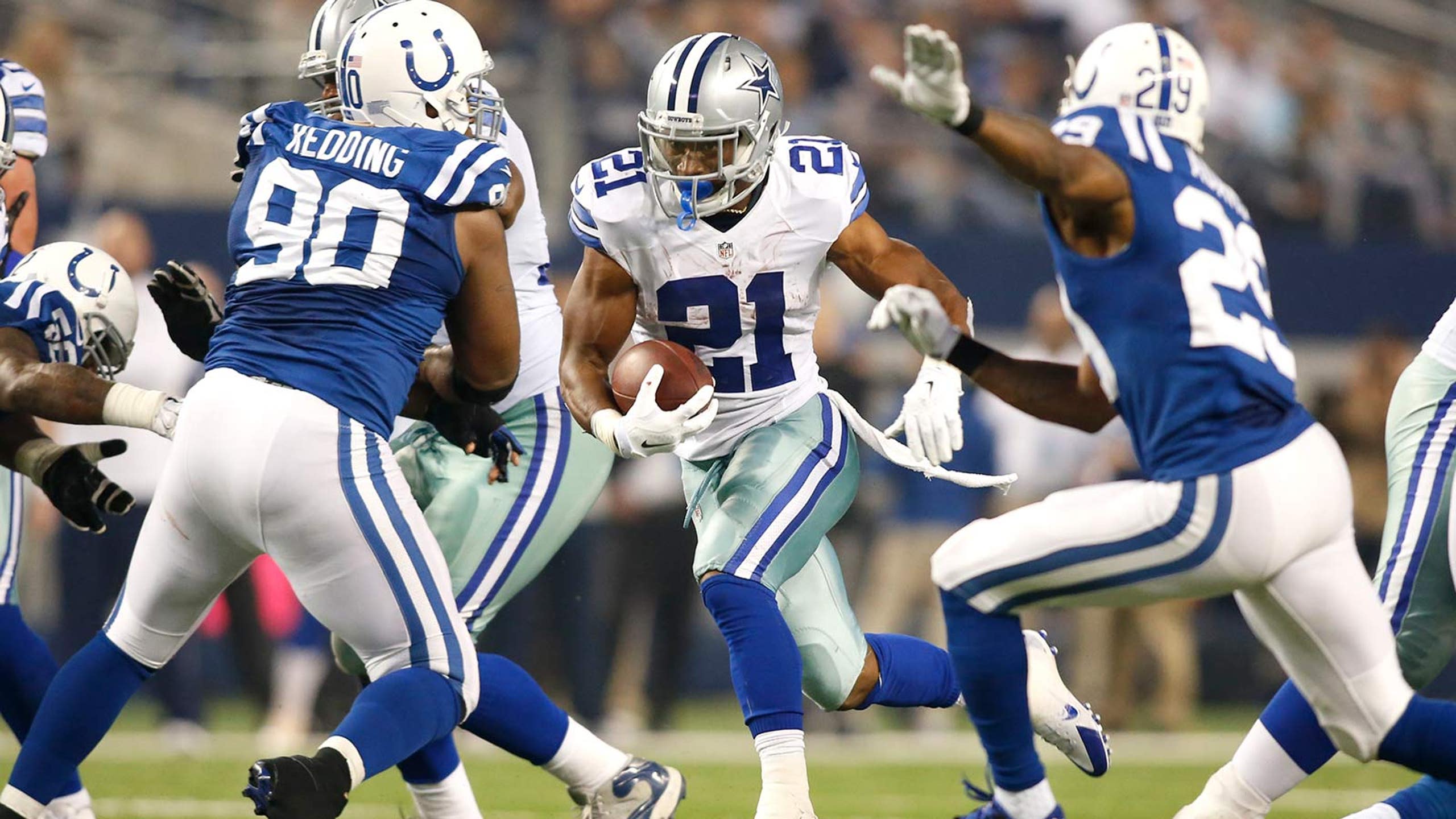 Two legal incidents could mean Cowboys moving on from Randle
BY foxsports • February 4, 2015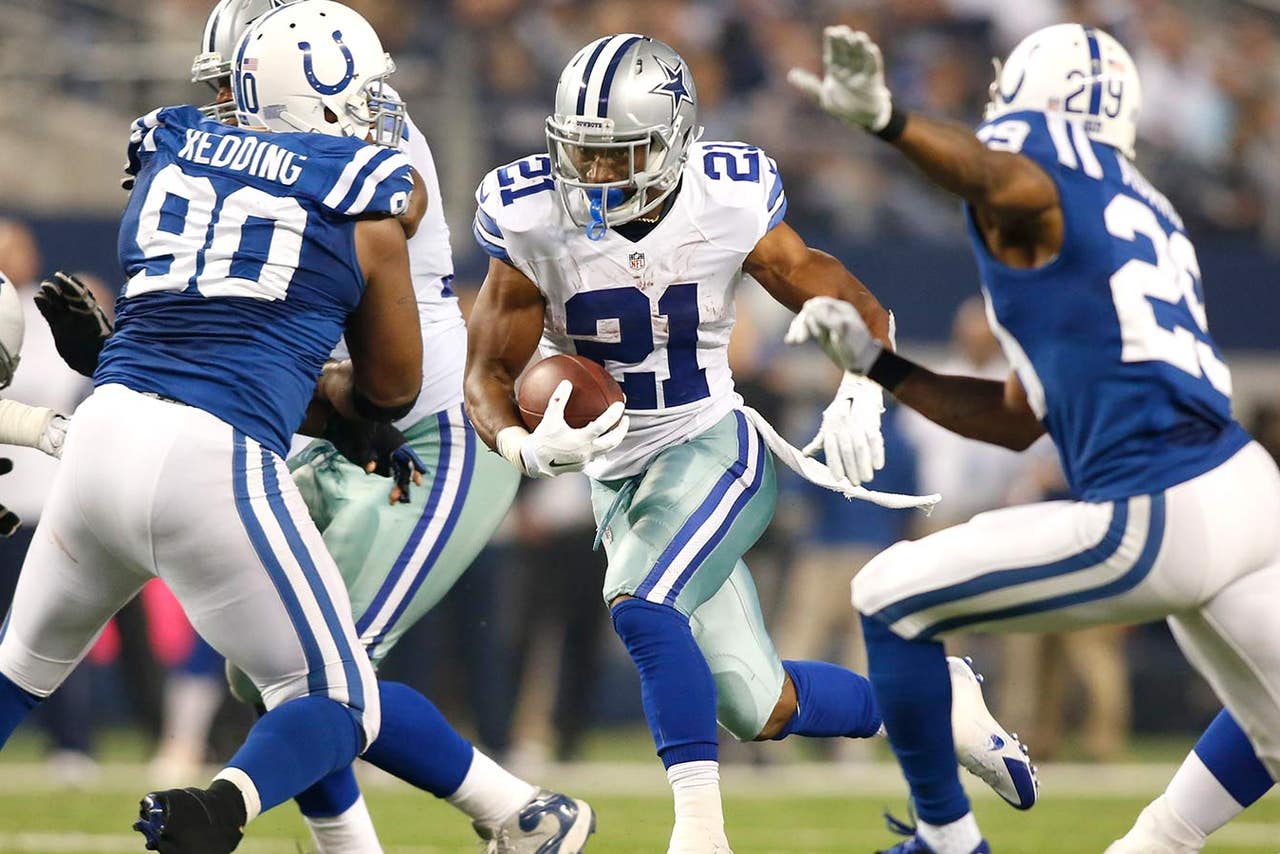 Jerry Jones has suggested before that running back Joseph Randle could rack up 100-yard games if given enough carries. Here's hoping the Cowboys don't have to find out soon.
For the second time in four months, Randle's been arrested. This time, he was cited for unlawful possession of marijuana in a hotel room in Wichita, Kansas, at 2:53 a.m. Officers reportedly showed up after receiving a call for domestic violence with a weapon. There wasn't a weapon in the room by the time Wichita police arrived.
I hope the Cowboys act quickly to release Randle if he's charged with domestic violence, but that is still being investigated. All we know at this point is that any chance Randle had of being a candidate to replace DeMarco Murray is probably gone.
In the aftermath of these two incidents involving Randle, it just reinforces Murray's professionalism. Garrett has leaned on Murray as a team leader since 2012.
He was recently named the NFL's offensive player of the year after rushing for 1,845 yards and 13 touchdowns. Jones is faced with what one high-ranking Cowboys executive told me was "the toughest decision he's had to make in years."
Randle just made that decision easier. He's fortunate that he plays for an organization that believes in third chances. He's a talented tailback, but he hasn't come close to earning a look as a starter. This in some ways confirms his shoplifting arrest wasn't completely out of character. The fact that he was taped throwing his teammates under the bus after that arrest also hurt his reputation.
That said, it's too soon to simply cut him. The Cowboys rarely make examples out of talented players. They couldn't wait to welcome back Josh Brent despite his actions leading to the death of a teammate. Some folks think it would be easy to find a replacement for Randle in the draft. I'm not convinced. It basically requires you to use a draft pick that might be better spent on defense.
This team doesn't take moral stands. It shrouds players in forgiveness. But Randle's shown he's not serious about being a professional.
His arrest reminds the Cowboys how much they would miss Murray. For some reason I think Murray will be easier to sign than Dez Bryant. He doesn't strike me as someone who'll demand the same salary as Marshawn Lynch in 2015.
Bryant will be more willing to challenge the Cowboys. He fired at least one warning shot at Jones during the Cowboys bye week this past season.
The Cowboys can't afford to lose either Bryant or Murray. And lucky for Murray, one of his potential replacements isn't trustworthy.
If you think letting Murray walk seems like a good idea, maybe you share Randle's interest in "green botanical" substances.
MORE FROM FOX SPORTS SOUTHWEST: 
- Five-star recruits who were never stars in college
- Ranking NFL quarterback salaries
- Oldest player on every NBA team
---