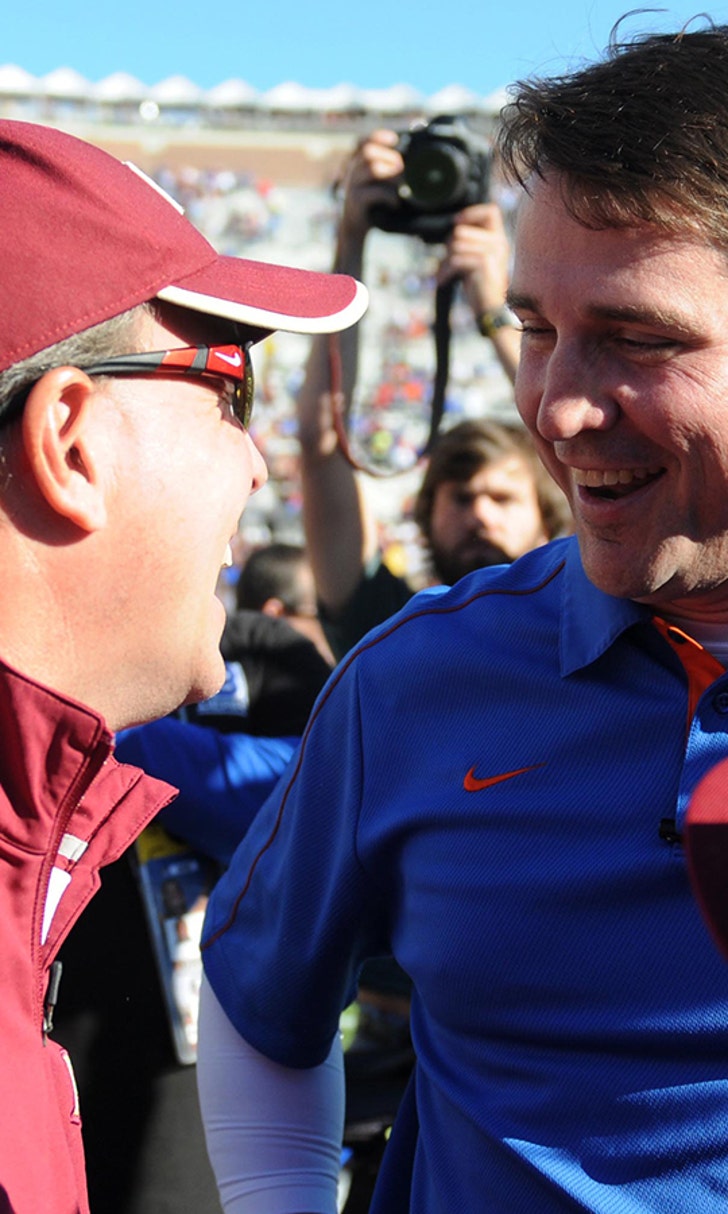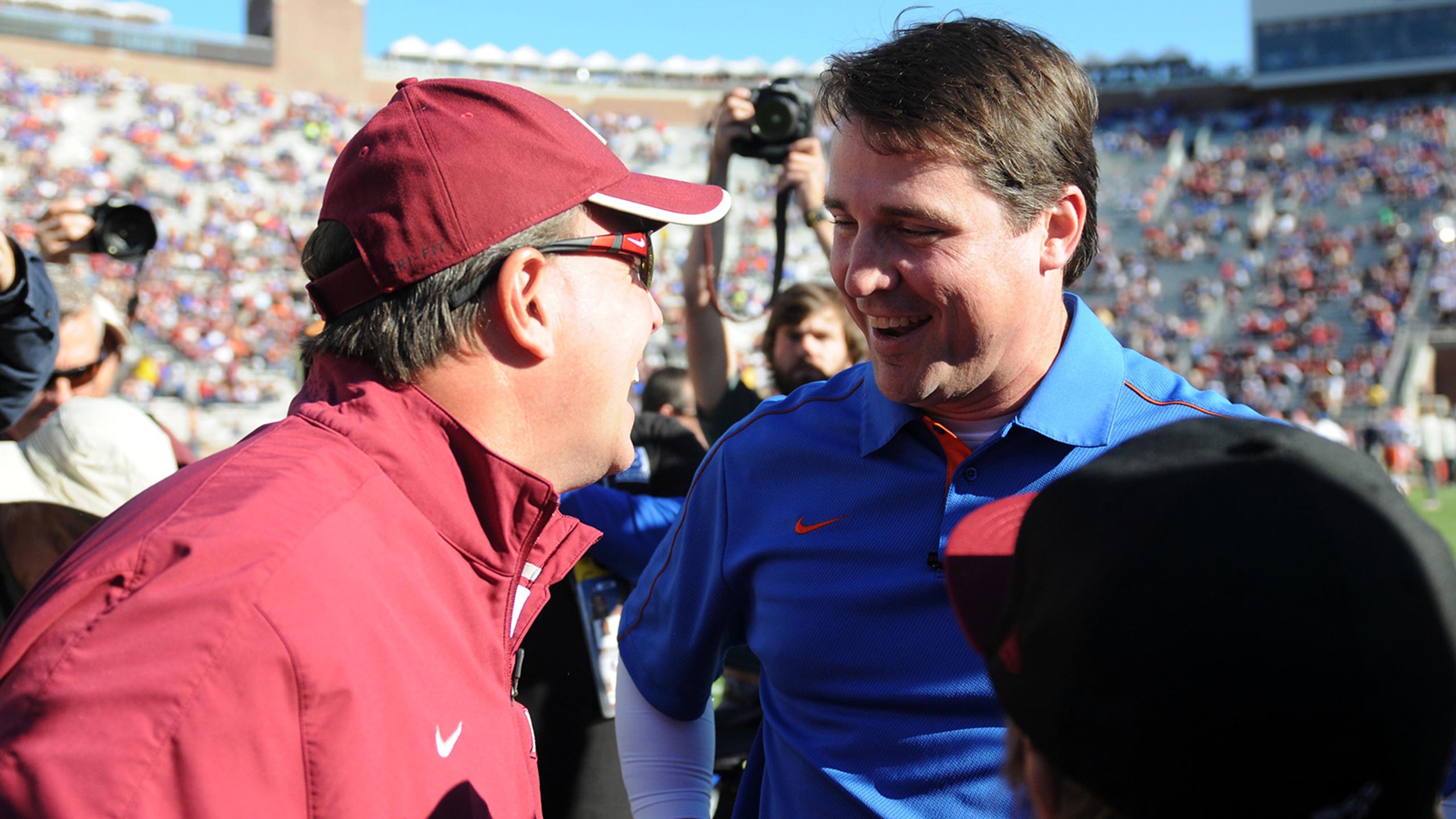 Two calendar years since last loss, Fisher tries to keep Seminoles focused
BY foxsports • November 24, 2014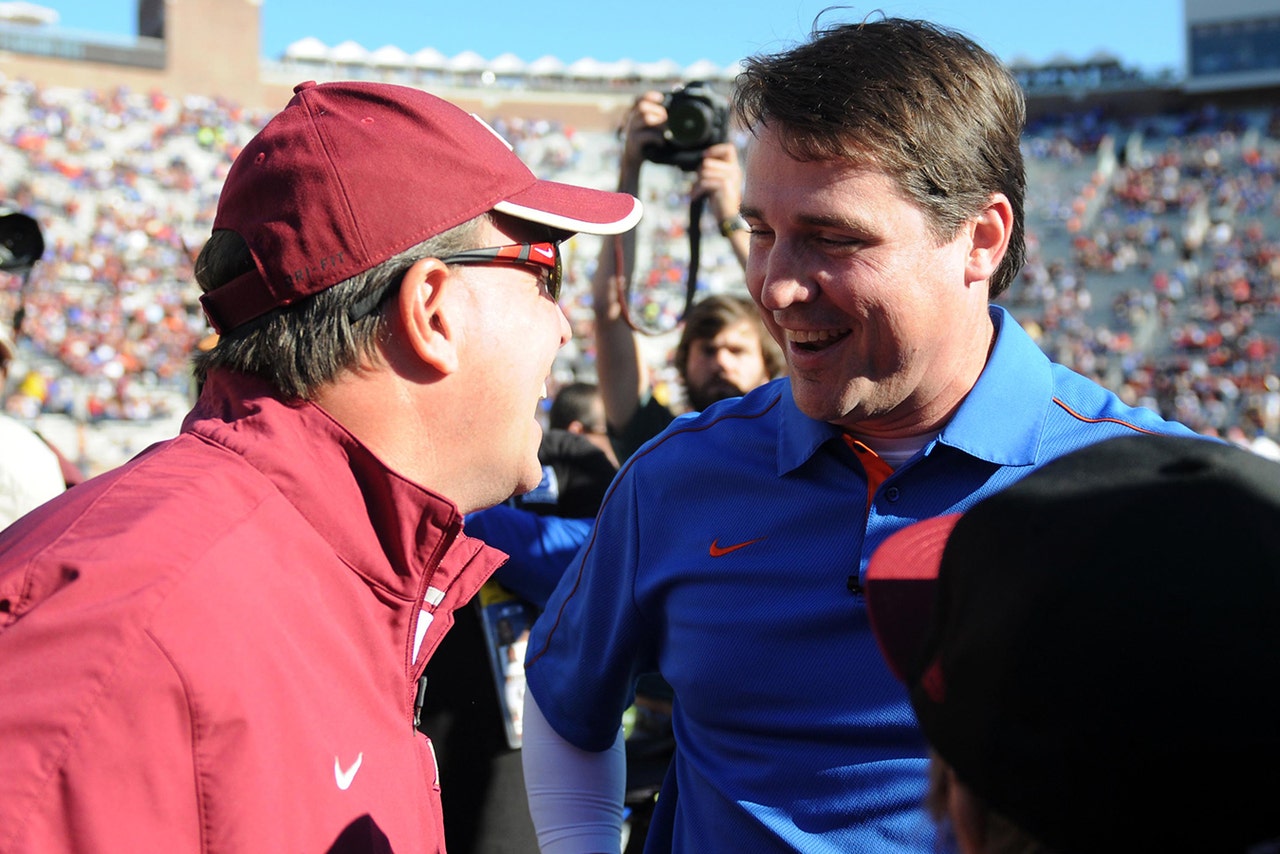 Standing less than a hundred feet away from a bronze statue immortalizing legendary coach Bobby Bowden, current FSU head coach Jimbo Fisher held his weekly Monday press conference inside of Doak Campbell Stadium.
With no statue of his own, yet, Fisher has led his Seminoles to heights that have never been seen in Tallahassee, not ever under coach Bowden. They are in the midst of a 27-game winning streak with Nov. 24 marking the two-year anniversary of their last defeat -- a 37-26 loss to rival Florida at Doak Campbell Stadium in 2012.
Noting that now is not the time for nostalgia, Fisher made it clear that all of his attention is on the Seminoles' next game with Florida, and not what has happened since their last matchup in Doak 730 days ago.
"I really don't think about it [the winning streak] because you're so engulfed in where you're trying to go," Fisher said. "I've never been a person who sits and dwells and thinks about stuff like that. Alright you did that now move on, what are you gonna do for me next? That's the way the world works, what have you done for me lately. When you retire you might look back on it, but right now you're just trying to fight and scratch and claw for everything you can get.
"Our ACC schedule is over with and now we have to play our biggest rivals in Florida. They're a typical Florida team, a lot of guys are going to get drafted and a lot of guys on the team will get drafted in the future. Should be a very good ball game. We need to play well and we need to prepare well and get ready for their best shot."
The Gators will enter Saturday's 3:30 p.m. matchup winners of three out of their last four and riding a wave of emotion as Will Muschamp coaches in his final game with the school.
"Emotion always counts for something, but I think at the end of the day execution is what's going to win," Fisher said. "Emotion's going to be critical and hopefully we'll be emotional too. To play Florida, our kids will be emotionally high, our kids will be excited. I think you'll see two teams emotionally and physically ready to play."
When asked about the positive praise that Muschamp has received from his handling of his departure, Fisher answered as not only a fellow coach, but also as a close friend.
"Will is a super human being, that's why he's a friend of mine," Fisher explained with an upbeat tone. "I've known him for a long time, you wouldn't expect anything less [handling his exit professionally]. He's a tremendous competitor, tremendous coach and he'll have a bright future in this business."
A defensive coach by trade, Muschamp's Gators rank No. 11 in the country in total defense in 2014, but after the performance that Jameis Winston put on in FSU's victory over Boston College, Fisher showed no signs of concern about his star quarterback.
"He may have graded -- in terms of reads, decision-making, getting the ball where it needed to be -- as well he has all year," Fisher said emphatically. "Twenty-two of 32 with four big drops and two throws to 80 that should have been caught... I mean you're talking 28 of 32 in a pouring rainstorm against a very good defense. I thought he played extremely well."
As the press conference drew to an end, Fisher also wanted to clear up an issue involving Winston that has been all the buzz around social media and the college football world -- his interaction with a referee Saturday.
Feeling it necessary to come out from behind the podium to explain, Fisher got into a position of a quarterback receiving a snap and let the media know what happened:
"It's a new rule in our league... there's an eighth official now and instead of standing over the ball like they used to, he stands right there now. His [Winston] back was to the play and we had swapped tailbacks because Karlos [Williams] got hurt and he didn't see that. So he turns around and there's an official standing next to him, they used to stand over it and run back but not anymore because of the eighth official.
"If you look you can see he didn't push, he's trying to get his shoulder in there and get the ball, it had never happened to us before and he meant no ill-will and I thought the official did a tremendous job, and I'm not saying this because it was Jameis, but he didn't push and he wasn't trying to yell. They handled it right and we were able to run our play.
"We all want a controversy, and I think it's true it's because of who he [Winston] is and everything he does is a lightning rod, but there was no ill-will, there was no malice and I appreciate what Doug [Rhoads] did and our conference."
---