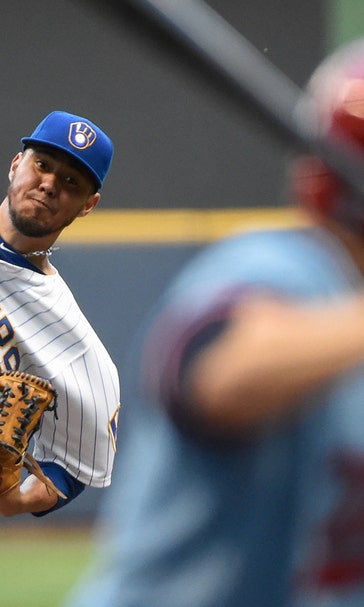 Twins top Brewers, 6-4
June 3, 2014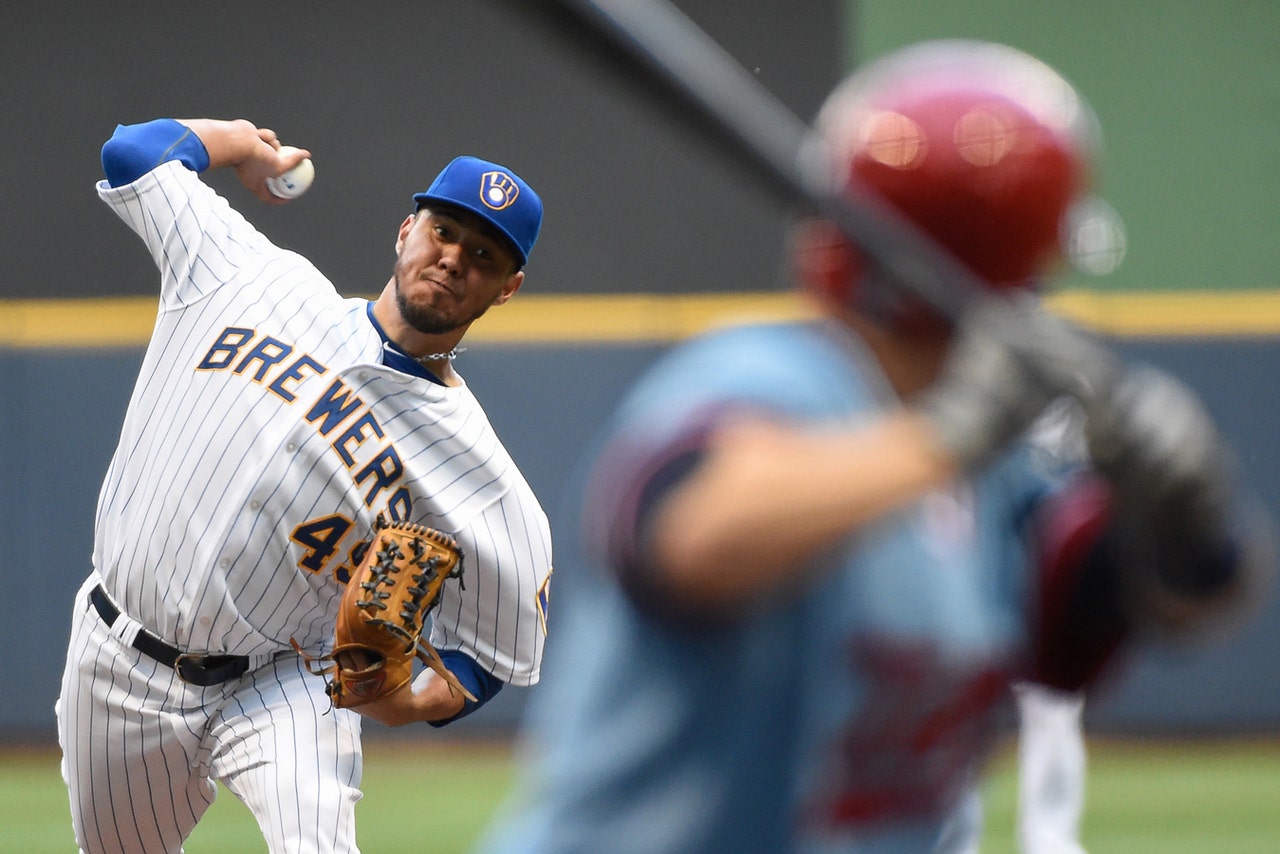 MILWAUKEE (AP) -- Josh Willingham hit a three-run homer and the Minnesota Twins beat Milwaukee 6-4 Tuesday night in a game delayed when a fan fell into the Brewers' bullpen.
The game was held up at the start of the eighth inning after the man fell. He was carried on a stretcher out of the bullpen in left-center field, and the Brewers said he was conscious and alert.
The man had a brace around his neck as he was put on a cart on the warning track. He was wheeled off and taken to a hospital.
Fans can watch games from a dining area beyond the wall in left-center. The concourse, which is at least 15 feet above the bullpen, is lined with a metal railing roughly four feet high.
Willingham connected in the third off Yovani Gallardo (3-4) for a 4-1 lead.
Twins closer Glen Perkins provided some drama after walking the first two batters in the ninth. A run later scored on Ryan Braun's sacrifice fly to the warning track in right before Carlos Gomez ended the game by striking out, allowing Perkins to salvage his 15th save.
Samuel Deduno (2-3) tossed five bumpy innings but benefited from three double plays, two of which ended innings with runners in scoring position.
Brian Dozier hit a two-run homer in the fifth into the Brewers' bullpen for a 6-2 lead. He finished 3 for 3 with a walk.
Minnesota left Milwaukee with a split of two games before the interleague home-and-home series moves to Target Field for two more contests.
Willingham hit three homers and drove in seven runs during the five-game road trip against the Yankees and Brewers.
The way Willingham has been swinging the bat, it hardly seems as if he ever had a left wrist injury that kept him out of the lineup nearly seven weeks. All four of the outfielder's home runs have come since he returned from the disabled list May 26.
Willingham's latest homer Tuesday came off a first-pitch slider from Gallardo.
The Brewers righty labored through his worst outing of the season, giving up six runs and eight hits in five innings.
Deduno was nearly as ineffective in allowing two runs on six hits and four walks through five, but got help from timely double plays to end the fourth and fifth innings.
NOTES: Twins rookie Danny Santana led off for the second time in a week. Manager Ron Gardenhire said he was giving Santana, who was hitting .375, a try atop the order to drum up offense. ... The Brewers plan to activate 3B Aramis Ramirez (hamstring) off the disabled list for Wednesday's game at Minnesota, where he will serve as the designated hitter for his first game back. ... Minnesota's Ricky Nolasco (3-5) faces Milwaukee's Marco Estrada (5-2) on Wednesday.
---