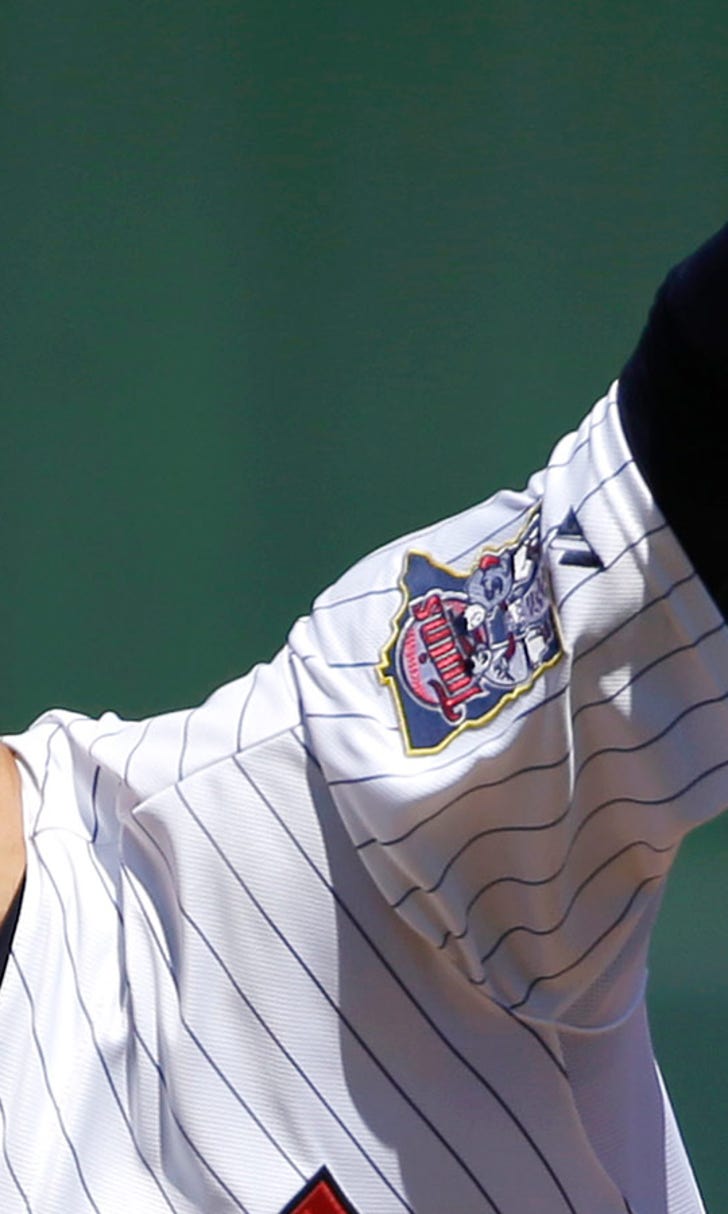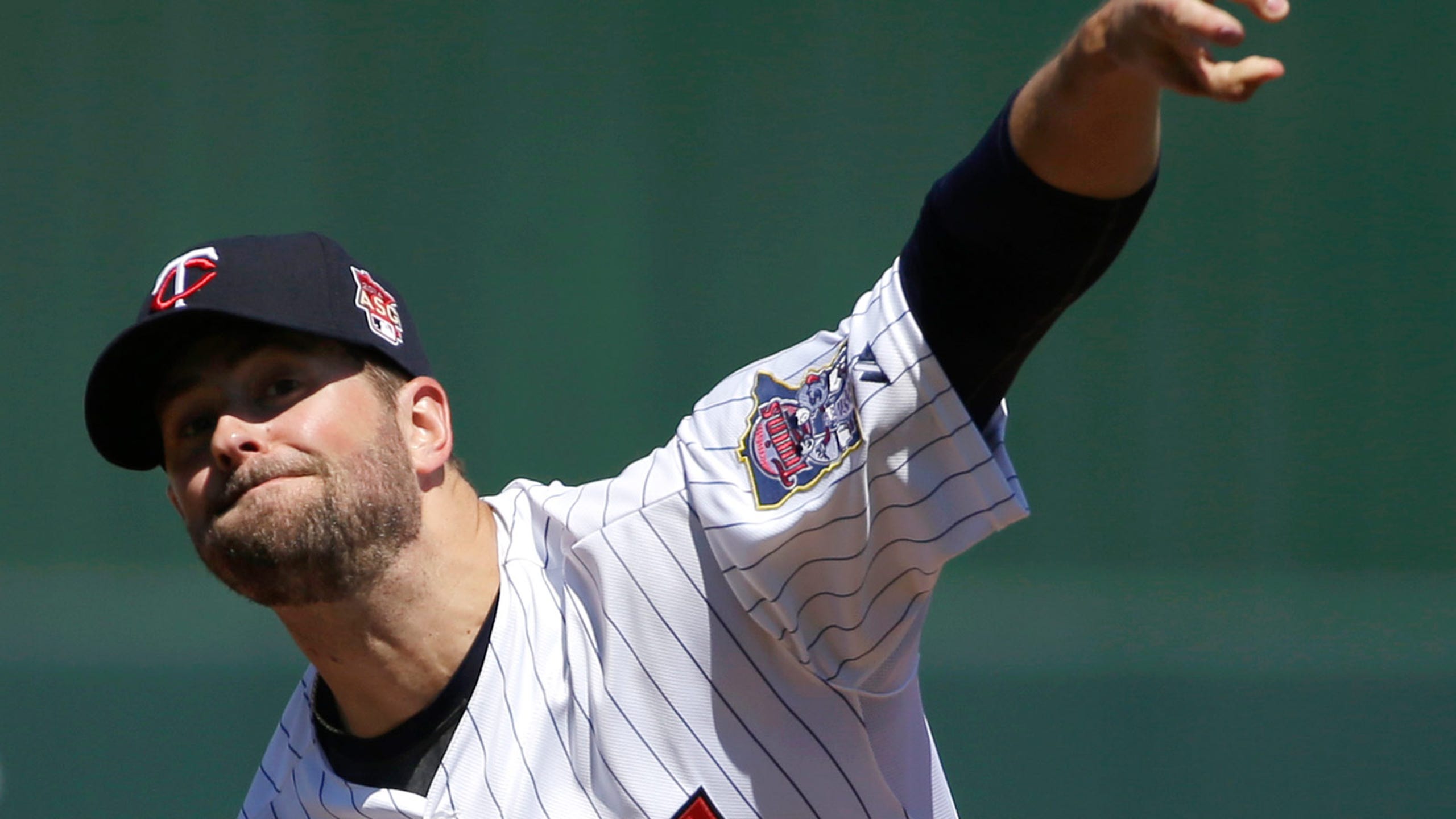 Twins notebook: Diamond solid in Grapefruit League debut
BY foxsports • March 1, 2014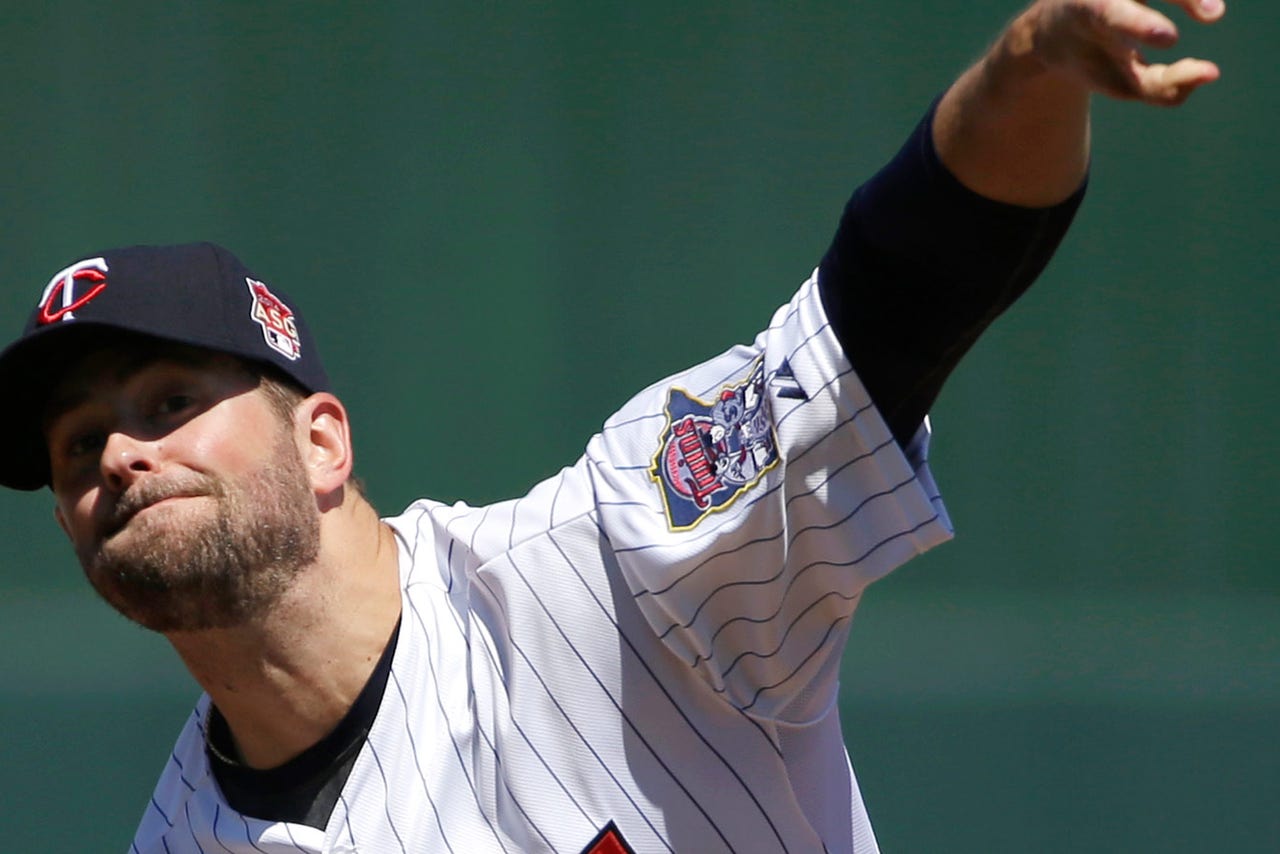 FORT MYERS, Fla. -- Twins left-hander Scott Diamond didn't throw a single pitch in Grapefruit League action last spring. So while Saturday's outing was brief, it was nice for Diamond to continue what has been a normal spring so far in 2014.
Diamond threw two innings against Boston in the Twins' 6-2 win in the home opener at Hammond Stadium. The 27-year-old lefty gave up a solo home run to Daniel Nava in the first inning, but he was more annoyed with the four-pitch walk he issued to Mike Carp to lead off the second.
"The walk, I'm a little bit upset about," Diamond said. "The Nava home run, those are going to happen. It's just upsetting it happened in the first outing. But the walk is what I'm most upset about. Four pitches is never what you want to do. But I attacked for the rest of the inning and was able to get out scot-free."
Diamond had surgery in December of 2012, prior to spring training 2013. He was later placed on the disabled list and missed the beginning of the regular season, too. When Diamond did return to the Twins, he put up disappointing numbers after a solid year in 2012. He finished his 2013 campaign with a 6-13 record and a 5.43 ERA.
He now enters camp as one of several candidates for the Twins' No. 5 spot in the starting rotation. Saturday's start was the beginning of a month-long battle for a roster spot. But after missing most of spring training last year, Diamond was just happy to be on the mound at Hammond Stadium.
"I think that's the big thing is I actually have some time to adjust, getting to see hitters, that kind of thing," Diamond said. "Last year in spring training being hurt, I was facing (Gulf Coast League) and rookie-ball guys. To be able to come out in spring in this type of atmosphere, get the heart pumping a little bit definitely is going to help me to get better adjusted for the season."
Despite issuing a first-inning home run, Diamond received some early run support from Minnesota's offense. Five straight Twins batters reached base, capped by a bases-loaded walk from Trevor Plouffe that put Minnesota 2-1. Designated hitter Kennys Vargas later hit a sacrifice fly to drive in Josh Willingham for the third run of the inning.
The rest of the Twins' runs came courtesy of Chris Parmelee, who blasted a three-run home run in the bottom of the fifth inning off former Minnesota reliever Jose Mijares.
"I don't worry about him against lefties, because he hangs in there pretty decent on them," Twins manager Ron Gardenhire said of Parmelee. "When he's swinging good, he stays in there really nice against lefties."
Mauer plays first game at first base: It's taken some time for Joe Mauer to get used to being called a first baseman. On Saturday, the former catcher played in his first spring training game since it was announced that he'd be switching positions.
Mauer was tested at first base in the first inning of Saturday's game against Boston. After a solo homer by Daniel Nava, former Twin and current Red Sox catcher A.J. Pierzynski hit the first pitch he saw from Scott Diamond right to Mauer at first. Mauer easily made the play and ran to the base for the final out of the inning.
"Every time I'm at first base, I'm like, 'Hit it at me. Let's get it over with,'" Mauer said. "I felt good out there at first. I felt good at the plate, too, so it was a good day."
Nothing changed offensively for Mauer, a three-time batting champion and former MVP. Batting third for the Twins, Mauer drove in second baseman Brian Dozier with a base hit to right field to score Minnesota's first run of the three-run first inning.
It wasn't Mauer's first time playing first base -- he's spent 56 games of his career there over the past few years -- but it was his inaugural spring training expedition at first.
"It was a little different," Mauer said. "I was a little worried about seeing the ball off the bat; a little bright back there. But I'm glad I got a ball in the first inning and made the play."
First phase of renovations unveiled: Saturday's home opener officially marked the unveiling of Phase I of the Hammond Stadium renovations, which were completed just in time for Minnesota's game against Boston.
Twins president Dave St. Peter, assistant to the president Bill Smith, and several Lee County officials were on hand for a pregame ribbon cutting ceremony on the new boardwalk beyond the right field fence. The 360-degree boardwalk is perhaps the biggest part of Phase I, as it extends the concourse to the entire outfield. It adds an additional 1,236 seats, as well as berm seating in left field.
"I think today is a great day," St. Peter said. "Lee County has been a great home for Twins baseball since 1991, but I think today represents the future. I think this renovation project for both the fans and for player development is going to be significant in terms of our franchise continuing to be successful."
Because of the added seating, the Twins set a new record for highest attendance at Hammond Stadium as 8,547 fans attended Saturday's game. The previous record was set last spring when 8,366 watched Minnesota take on the New York Yankees.
Phase II of the park's renovations won't be completed until spring of 2015 and will include more major upgrades to the structure of the stadium. That includes expanded concourses, new restrooms, improvements to the press box, and upgraded concessions. An additional 57,000 square feet will be added with the stadium expansion.
The total cost of the Hammond Stadium renovations is $48.5 million, with the Twins contributing $6 million and Lee County footing the bill for the remaining $42.5 million.
Follow Tyler Mason on Twitter
---