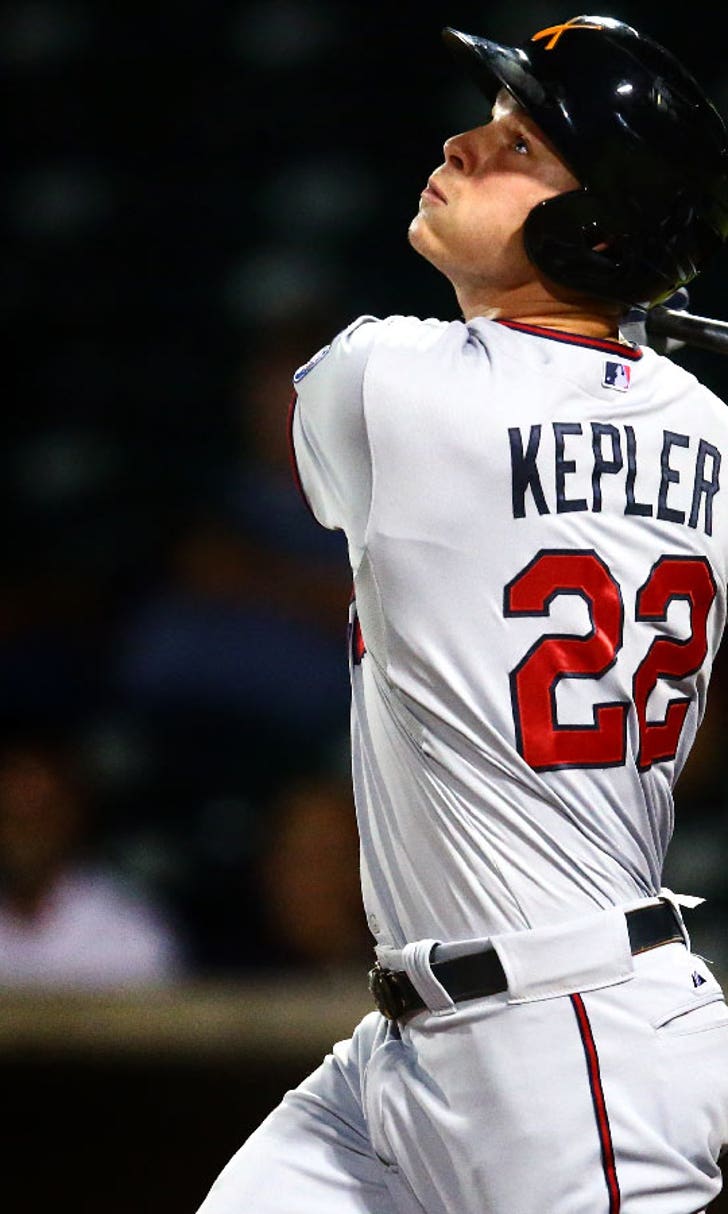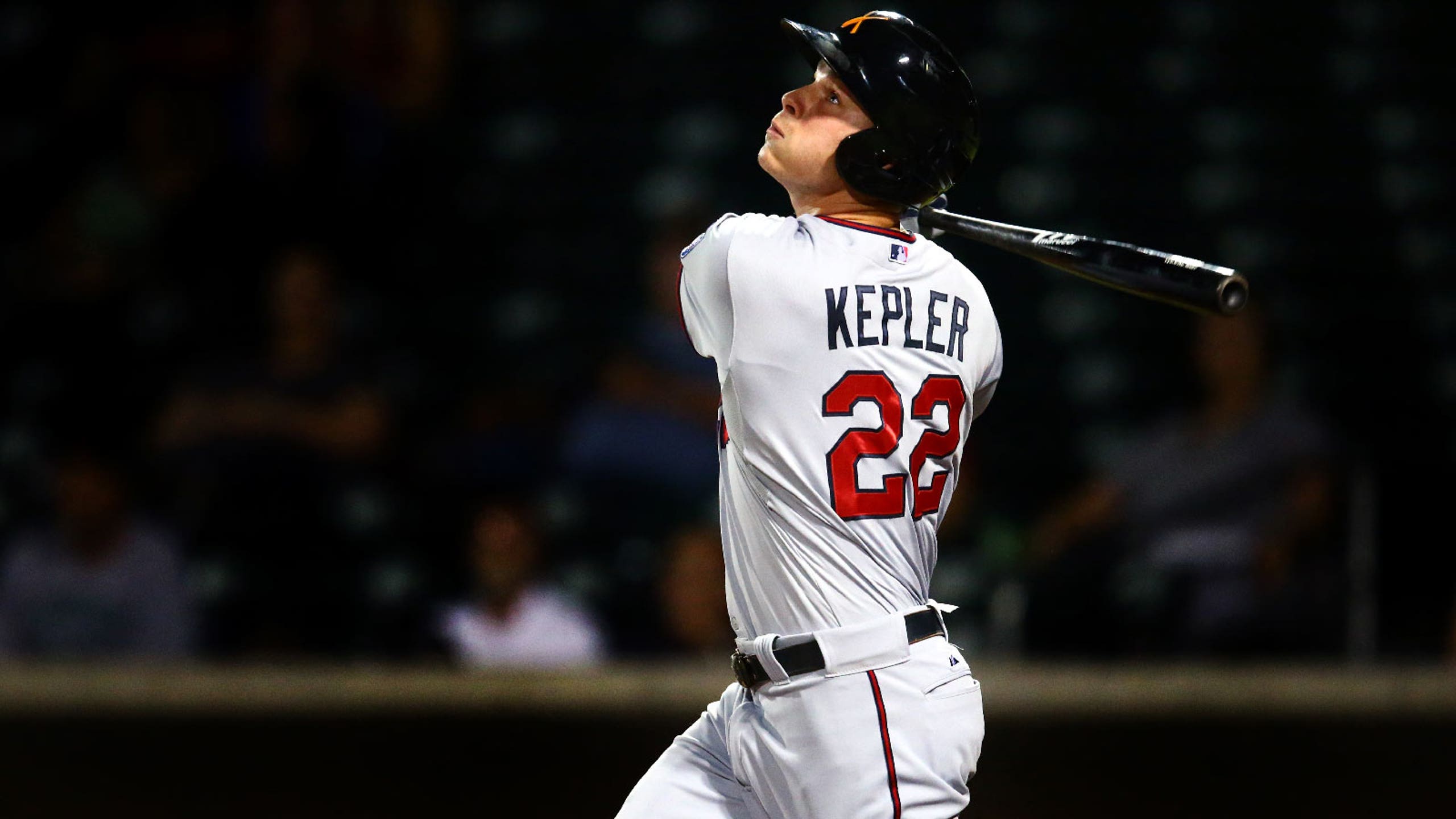 Twins minor-league stars of the week: June 19
BY foxsports • June 19, 2015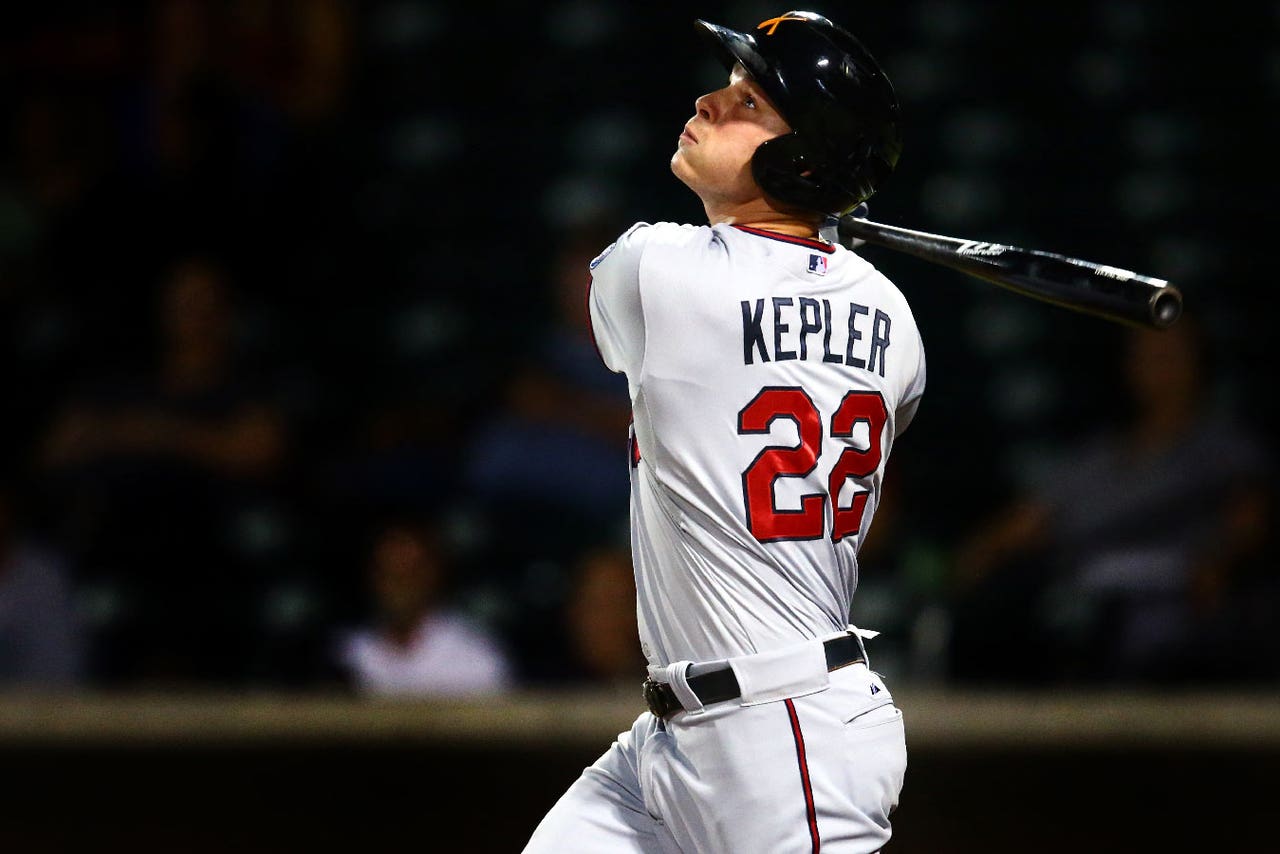 This week's FOXSportsNorth.com Minor League Star of the Week is an outfielder from Double-A Chattanooga -- and it's not Byron Buxton, who was called up to the majors this week. Instead it's Max Kepler, who has actually played more first base than center field as of late but is versatile enough for both positions. Kepler had arguably the best week of any of the Twins' minor-league hitters, the reason he earns this weekly honor.
Here's a look at what Kepler and the rest of this week's minor-league stars did throughout Minnesota's minor league system.
TRIPLE-A ROCHESTER
Player of the Week: C Eric Fryer
2015 stats: .347/.415/.397, 6 2B, 13 RBI in 38 games
Recent highlights: Fryer hasn't hit for much power this year, as is evidenced by his .397 slugging percentage. But the Red Wings catcher is currently riding a nine-game hitting streak and leads all Rochester hitters in batting average. Over the last week, Fryer is batting .450 (9-for-20) with a .950 OPS (on-base plus slugging).
Pitcher of the Week: RHP Tyler Duffey
2015 stats: 3-6, 3.14 ERA, 82 K, 17 BB in 83 IP between Double-A and Triple-A
Recent highlights: Duffey, who began the season with Double-A Chattanooga, had arguably his best start since his promotion to Rochester in mid-May. On Wednesday against Scanton/Willkes-Barre, Duffey tossed eight scoreless innings in a victory. Duffey struck out nine, walked just one and scattered six hits in his eight innings of work. Wednesday was his first victory in five starts at Triple-A.
DOUBLE-A CHATTANOOGA
Player of the Week: OF Max Kepler
2015 stats: .330/.390/.531, 3 HR, 7 3B, 26 RBI in 56 games
Recent highlights: The German-born Kepler has been fairly consistent all year for the Lookouts but put together arguably his best week of the year in the last week. Over Kepler's last six games, the athletic outfielder batted .667/.731/1.095 with a home run, three triples, five RBI, five walks and six runs scored. Kepler leads Chattanooga in batting average (.330) and OPS (.957), an impressive feat considering the amount of talent on the Lookouts' roster.
Pitcher of the Week: LHP David Hurlbut
2015 stats: 3-3, 3.15 ERA, 28 K, 13 BB in 40 IP between High-A and Double-A
Recent highlights: Hurlbut, who began the season with High-A Fort Myers, has now made five starts for Chattanooga, and his last three have all been solid. In the last week (two starts), Hurlbut pitched a pair of seven-inning outings and earned wins in both starts. He held Birmingham scoreless for seven innings last Friday before giving up three runs (two earned) in seven innings against Jacksonville.
HIGH-A FORT MYERS
Player of the Week: C Mitch Garver
2015 stats: .230/.355/.277, 9 2B, 23 RBI in 58 games
Recent highlights: Garver, the Twins' ninth-round pick in 2013, hasn't hit a ton this season but was one of the Miracle's most productive batters over the last week. He went 10-for-26 (.385) with two doubles, two runs and four RBI in his last six games. Garver does have the ability to draw plenty of walks, as his .355 on-base percentage is second among all Fort Myers batters.
Pitcher of the Week: RHP Todd Van Steensel
2015 stats: 1-2, 1.79 ERA, 8 saves, 57 K, 18 BB in 40 1/3 IP
Recent highlights: Van Steensel has taken over the duties of closer for Fort Myers, and has thrived in that role. In the last week he earned two saves in three outings, while the non-save situation came in a tie game against Bradenton in which Van Steensel pitched two scoreless innings in the ninth and tenth. Since last Friday, Van Steensel has pitched five innings of relief, notched two saves, struck out four and allowed just one base runner.
LOW-A CEDAR RAPIDS
Player of the Week: CF Tanner English
2015 stats: .239/.347/.364, 8 2B, 6 3B, 2 HR, 15 RBI in 58 games
Recent highlights: English, a former college outfielder at South Carolina, batted .333 (8 for 24) over the last week. During that seven-game stretch, the Twins' 11th-round pick from 2014 had a triple, a home run and four RBI. His six triples this season are tied for the team lead, while his 35 runs scored are second-most among all Kernels players.
Pitcher of the Week: RHP Keaton Steele
2015 stats: 2-2, 3.16 ERA, 30 K, 8 BB in 37 IP
Recent highlights: Steele pitched twice in the last week, and both outings were impressive. Last Friday against Great Lakes, the 23-year-old right-hander allowed just two earned runs while striking out eight in 7 1/3 innings --€" although he was hit with the loss as the Kernels managed just one run of offense. Steele didn't get any run support in his latest start, either, and was hit with a no-decision despite nine scoreless innings. He fanned seven batters and scattered six hits in a game that Cedar Rapids eventually lost in the 11th inning.
Follow Tyler Mason on Twitter
---