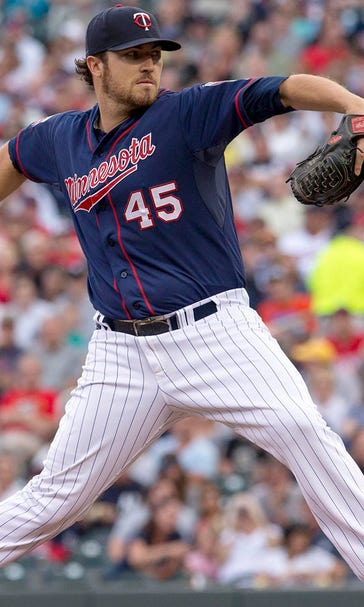 Twins' Hughes gives up season-high seven runs in loss to Yankees
July 4, 2014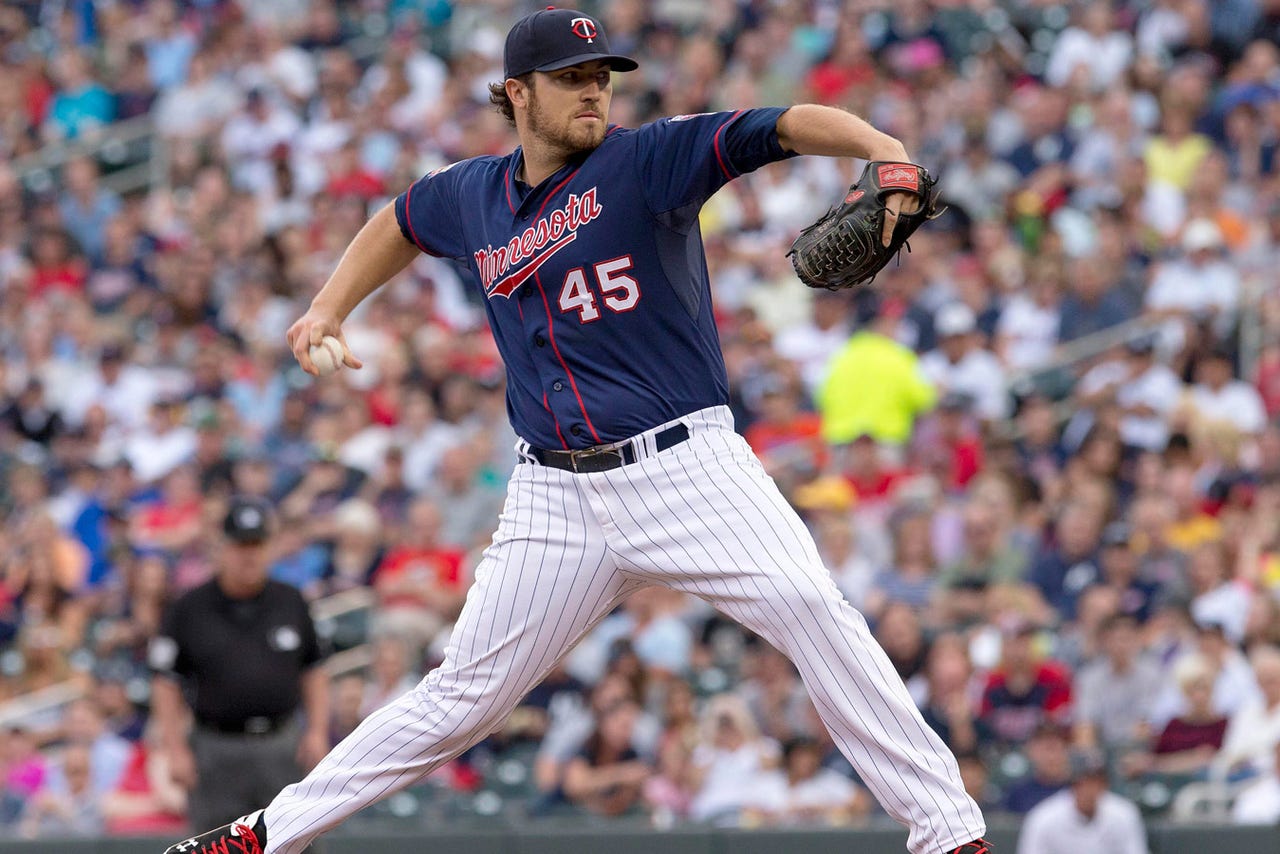 MINNEAPOLIS -- The Minnesota Twins offense was responsible for Yankees rookie Masahiro Tanaka having the worst start of his brief career. Unfortunately for the Twins, right-hander Phil Hughes also had his ugliest outing of the season.
In the end, Tanaka's off-night was better than Hughes', allowing New York to win the first game of the four-game series by a 7-4 final at Target Field.
"It'd be nice to take advantage of that, for sure," Hughes said of Tanaka's outing.
In the early goings, it appeared as if Hughes might outduel Tanaka, who had thrown quality starts in each of his first 16 outings to start his major league career. Minnesota jumped on Tanaka for an early run in the first inning and scored again in the bottom of the third to take a 2-0 lead on the Yankees righty. Hughes, meanwhile, faced the minimum through four innings, thanks in part to an inning-ending double play in the third inning.
Then the fourth inning came, and Hughes' night unraveled -- and Minnesota's early lead disappeared in one swing.
Carlos Beltran took Hughes deep to right field after a pair of singles by Mark Teixeira and Brian McCann, putting New York on top 3-2. Beltran connected on a 1-0 offering from Hughes to quickly turn the momentum of the game in the Yankees' favor.
"The one big mistake of the game was the pitch to Beltran," Hughes said. "His other at-bats, I stayed hard in on him. I figured I'd try and get a ground-ball double play right there and throw a two-seamer down and away, and it just caught too much of the plate."
New York rookie Zelous Wheeler, playing in his first career major league game, also collected his first hit later in the fifth inning against Hughes -- and it happened to be a home run. His solo shot landed in the Yankees bullpen to add to New York's lead and put Hughes and the Twins in a 4-2 hole.
"It happened quick," said Twins manager Ron Gardenhire. "Four quick runs. We had some good at-bats against Tanaka, put in a couple runs on him, and Phil was cruising. Then all of a sudden, four points really quick."
After a scoreless sixth inning, Hughes ran into more trouble in the seventh. He walked Ichiro Suzuki and gave up a single to Wheeler with one out. Brendan Ryan's double down the left field line scored Suzuki and moved Wheeler to third. Both runners came in to score within the next two at-bats, thanks to a single by Brett Gardner and a fielder's choice by Derek Jeter.
The seven runs allowed by Hughes were a season high, and he's now given up at least five earned runs in each of his last three starts to raise his ERA to 3.95 after it had dipped to 3.09 in mid-June. In Hughes' last start before Thursday, he pitched into the eighth inning against Texas but surrendered five runs on a season-high 11 hits. One start later, he gave up eight hits to the Yankees. The two that cleared the fence were critical, and they were the first home runs he'd allowed in nearly a month.
"At this level, you make mistakes and guys are going to hit it," Hughes said. "It just happened that a couple mistakes I didn't get away with with a couple guys on base, it can turn the game around, especially with Tanaka on the other side."
Even though the stat line indicates that Thursday was Hughes' worst start of the year, the right-hander didn't feel as if his stuff was that bad against his former team. He was nowhere near as sharp as the first time he faced the Yankees this season, though, when he allowed two runs on just three hits through eight innings in a 7-2 win at Yankee Stadium.
Unlike his previous start against New York, Hughes said the emotions Thursday weren't as high when he faced a Yankees team with whom he'd spent his first seven years.
"I felt like my stuff and command was miles ahead of my last couple starts, which you look at the line and it's pretty ugly," Hughes said. "I can take that away from it that I made a couple adjustments mechanically and felt pretty good."
Tanaka did pitch well enough to earn his Major League-best 12th win of the season, becoming the first rookie pitcher in Yankees history to win 12 games before the All-Star break. The Twins made him work for it, though. But even when Tanaka wasn't at his best, it was good enough for a win.
Hughes and the Twins know they let their chance slip away.
"On a night when he probably didn't have his best stuff, it would have been nice to be able to get a win out of it," Hughes said. "But we'll have to come back tomorrow and do it again."
Follow Tyler Mason on Twitter
---