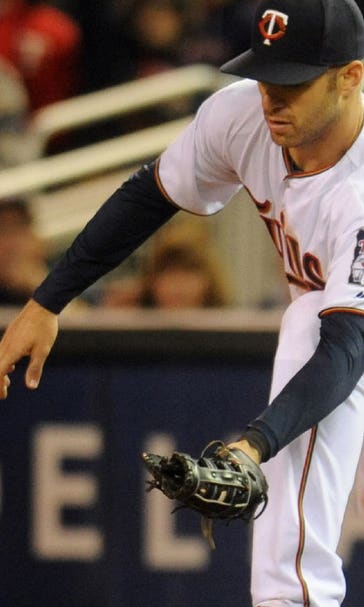 Twins first baseman leading off rare but not unprecedented
May 11, 2016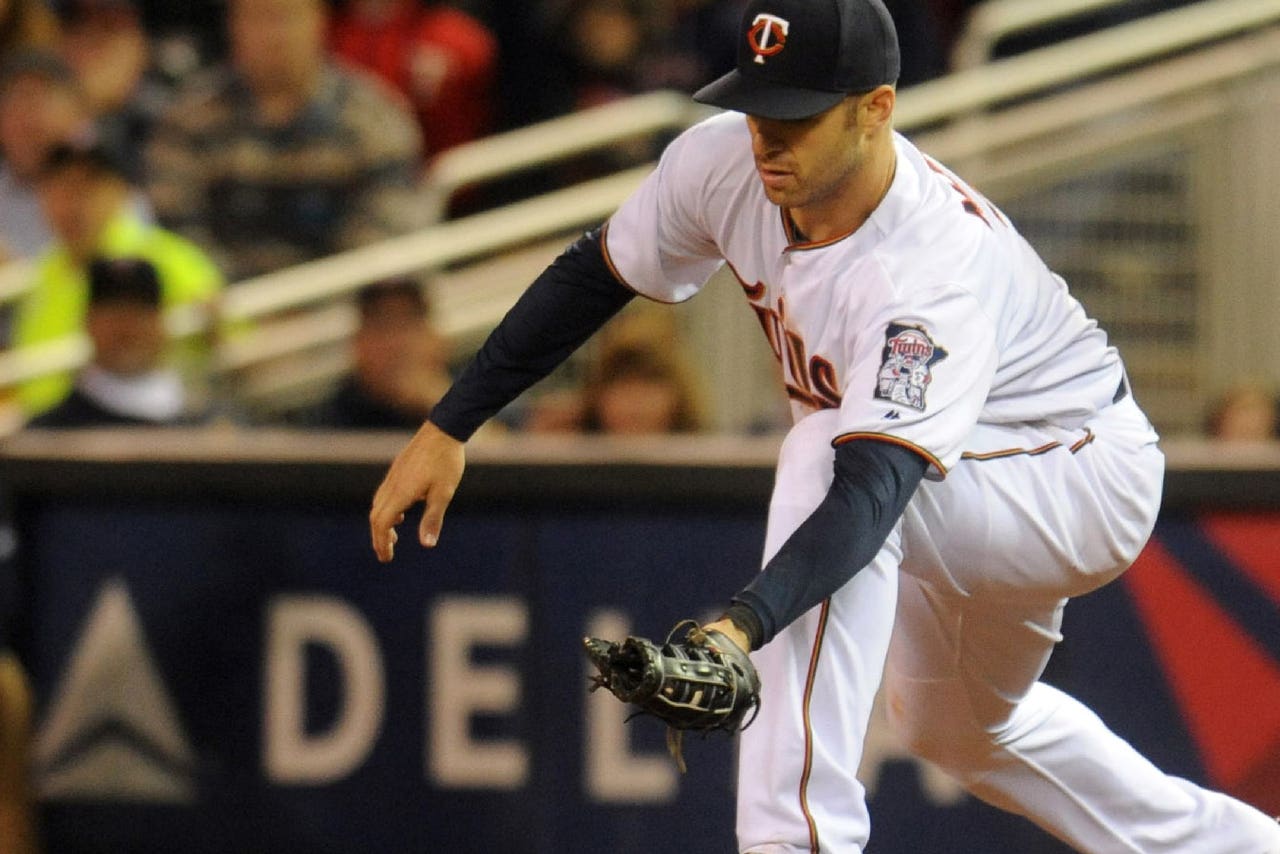 Joe Mauer batted leadoff for the first time in his career on Tuesday. While that was obviously rare in and of itself, a first baseman batting in the top spot for the Twins hasn't occurred very often since the team moved to Minnesota.
Mauer became just the ninth first baseman in Twins franchise history -- which dates to 1961, the team's first year in Minnesota after moving from Washington (Harmon Killebrew actually led off a game in 1960 with the Washington Senators and earlier incarnations of the Senators saw players such as Joe Kuhel and Joe Judge often bat first) -- to bat leadoff. We've qualified this as players who began the game at first base. A few (such as Cesar Tovar when he played all nine positions) led off and played other positions before moving to first later in the game.
Mauer went 0 for 3 with a walk against Baltimore in his debut leading off.  In fact, only 14 of the now 38 times a first baseman led off has that player recorded a hit. Ron Jackson had multiple hits on four occasions, including a pair of four-hit games. Of course, Jackson also had six 0-fer games.
Here's a history of the Twins first basemen who led off with a chart of each game following:
1975 -- Jerry Terrell batted leadoff 34 times, second most on the team (Lyman Boston, 45). He also started at first base 13 times overall.
1976 -- Rod Carew batted leadoff on opening day. After going 0 for 5, he moved to the third spot in the order, where he'd hit in 138 games (he also hit second in 12 games). In 1975, Carew batted leadoff (while playing second base) in 14 of the team's first 23 games, and then didn't do so again the rest of the season.
1980 -- Minnesota led off with Mike Cubbage and Ron Jackson for the first six games of the season, going 3-3. The Twins then turned to Rob Wilfong (1 game), Willie Norwood (2 games), back to Wilfong (1), Hosken Powell (7), Bombo Rivera (1), Pete Mackanin (1), Powell again (1), Mackanin once more (3), back to Powell (1), Dave Edwards (2) and Jesus Vega (3) before alternating Butch Wynegar, Norwood, Powell, Wynegar, Powell, Bob Randall, Norwood and Powell. Then John Castino (2) got a shot, followed by Wynegar (1), Powell (1), Castino again (1) and Roy Smalley (2) before Cubbage got another shot. Wynegar got the brunt of the duties until July, when first basemen got the nod three straight games -- Cubbage and then Ron Jackson twice. Jackson continued to lead off once in a while the rest of the season although eventually Powell became the main man -- at least until Gary Ward got called up at the end of the season. In the end, Jackson led off 12 times -- seven as the starting first baseman, which is easily the most times a first baseman has led off for the Twins in a season.
1991 -- Kent Hrbek received a few days off July 2-4. Paul Sorrento played first base the first two games, but with left-hander Jimmy Key on the mound July 4 for Toronto, Newman was selected to play first base -- his only appearance there in his eight-year career -- instead of the left-handed hitting Sorrento. Hrbek did enter the game as a late-inning defensive replacement with Newman, who was 0 for 4 in his second and final time leading off that season, moving to third base.
1993 -- Gene Larkin led off 12 times that season, but on June 5 he just happened to be playing first base instead of right field or being the designated hitter as Hrbek got a day of rest from playing the field and was Minnesota's DH (just one of two times Hrbek was the DH that season).
2000 -- Denny Hocking actually led off 30 times during the season (second only to Cristian Guzman's 60). He got three starts at first base in 2000, and happened to be the leadoff hitter in each game.
2001 -- Hocking led off just 10 games in 2001, but he did so three straight games from June 27-29, of which in two of those he was the starting first baseman (in one he started at first, moved to right field then went back to first).
2004 -- When Shannon Stewart went on the disabled list in mid-May, the team turned to Lew Ford (after trying Mike Ryan for one game), and he did reasonably well, posting a slash line of 302/429/429. Ron Gardenhire then decided to flip Ford in the lineup with Doug Mientkiewicz, who, while batting mostly third and sixth in the lineup, had produced just 15 RBI all season with a slash line of 263/335/371. Mientkiewicz, not exactly known as fleet of foot, had never batted leadoff in his career -- and he never did again. In three games as Minnesota's leadoff hitter, he was 1 for 11 with one walk. He moved back down in the lineup to second and sixth, and on July 31 was traded to Boston in a four-team deal as youngster Justin Morneau took over at first base. It didn't work out all badly for Mientkiewicz, who caught the final out of the 2004 World Series as the Red Sox ended nearly a century of futility.
Of those who preceded Mauer as first basemen leading off, only a few, like Mauer, were full-time players at the position. Terrell, Newman and Hocking were infielders or utility players. Carew was entering his initial season as a first baseman after playing second base his entire career. Cubbage primarily played first base in 1980 but was a third baseman the previous five seasons. Larkin played more games in the outfield in 1993 than first base (28 to 18).
That leaves just Jackson, Mientkiewicz and Mauer as the "true" first basemen to have led off. The question is, unlike those who came before him, will Mauer get more than just a handful of games at the top spot? Manager Paul Molitor indicated this wouldn't be a one-time thing (note: Mauer is leading off Wednesday but is the DH).
(By the way, in case you were wondering only two catchers have led off for the Twins -- Wynegar, who did it 48 times from 1977-80, and 35-year-old Johnny Roseboro, who did it seven times between May 21-June 1, 1968.)
Follow Dave Heller on Twitter
---
---