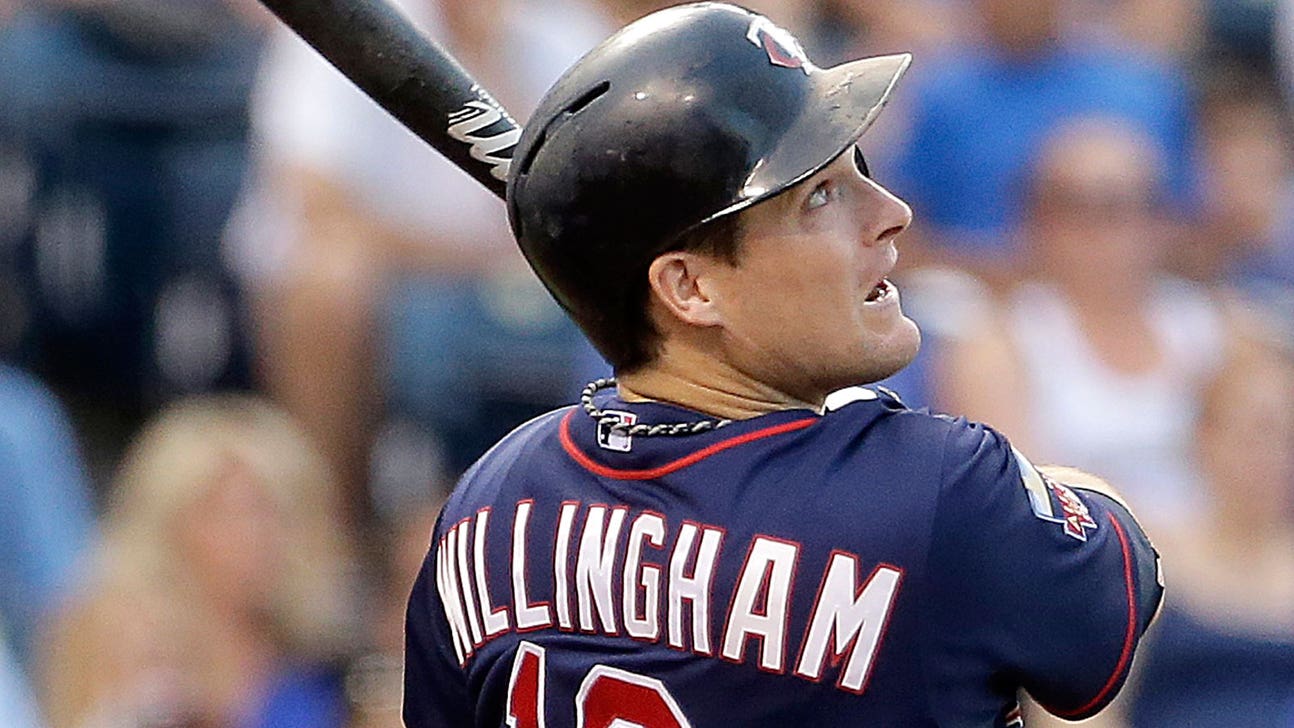 Twins deal Willingham for Royals farmhand Adam
Published
Aug. 11, 2014 8:03 p.m. ET

Twins outfielder Josh Willingham seemed destined to be traded, whether it was before the July 31 non-waiver deadline or some time in August. On Monday, Minnesota finally dealt the 11-year veteran.
Minnesota dealt Willingham, 35, to the Kansas City Royals in exchange for minor-league pitcher Jason Adam, a 23-year-old right-hander. Adam will report to Double-A New Britain.
Willingham was in the last year of a three-year, $21 million contract he signed with the Twins before putting up a career year in 2012. During that season, Willingham hit 35 homers and drove in 110 RBI in 145 games, all of which were career highs. He dealt with injuries in 2013 that limited him to 111 games, during which he batted just .208 with 14 home runs.
In 2014 Willingham was sidelined with an injury, this time a fractured bone in his hand that forced him to miss 41 games. In 68 games with the Twins this year, he hit .210 with 12 homers and 34 RBI. He'll provide the Royals with a right-handed bat that can still produce some power, even at the later stage of his career.
"Obviously the goal was to win with the Twins," Willingham said from Houston, where the Twins were preparing to play the Astros. "Unfortunately, we weren't. Now I have a chance to go help another club and hopefully make the playoffs.
"It doesn't soak in immediately," Willingham added, with regard to being traded. "It's one of those things you don't know what your mind is processing. You know it's going on but you have mixed emotions. Any time you're saying goodbye to really good friends, it's tough, but at the same time -- the other side of it, the baseball side of it -- they're winning over there. From a business side, it's good for me."
In Adam, the Twins get a former fifth-round pick of the Royals back in 2010. He split the 2014 season between Double-A Northwest Arkansas and Triple-A Omaha. In 27 games (18 starts) between the two levels, Adam was 5-9 with a 4.67 ERA.
"His stuff is pretty impressive," Twins GM Terry Ryan said. "You look at his bio, his numbers aren't eye-popping, but you see him play, a number of our people have put in good reports on him. We're going to slow him down a bit and see if we can't get some of that under control."
Additionally, Minnesota also announced Monday that first baseman Joe Mauer has been activated from the 15-day disabled list. Mauer hasn't played since July 1 after injuring his oblique muscle. He recently completed a rehab assignment with Low-A Cedar Rapids and is in the Twins' lineup Monday against Houston. The Willingham trade freed up a spot for Mauer on the 25-man roster.
The Associated Press contributed to this report.
Follow Tyler Mason on Twitter
---