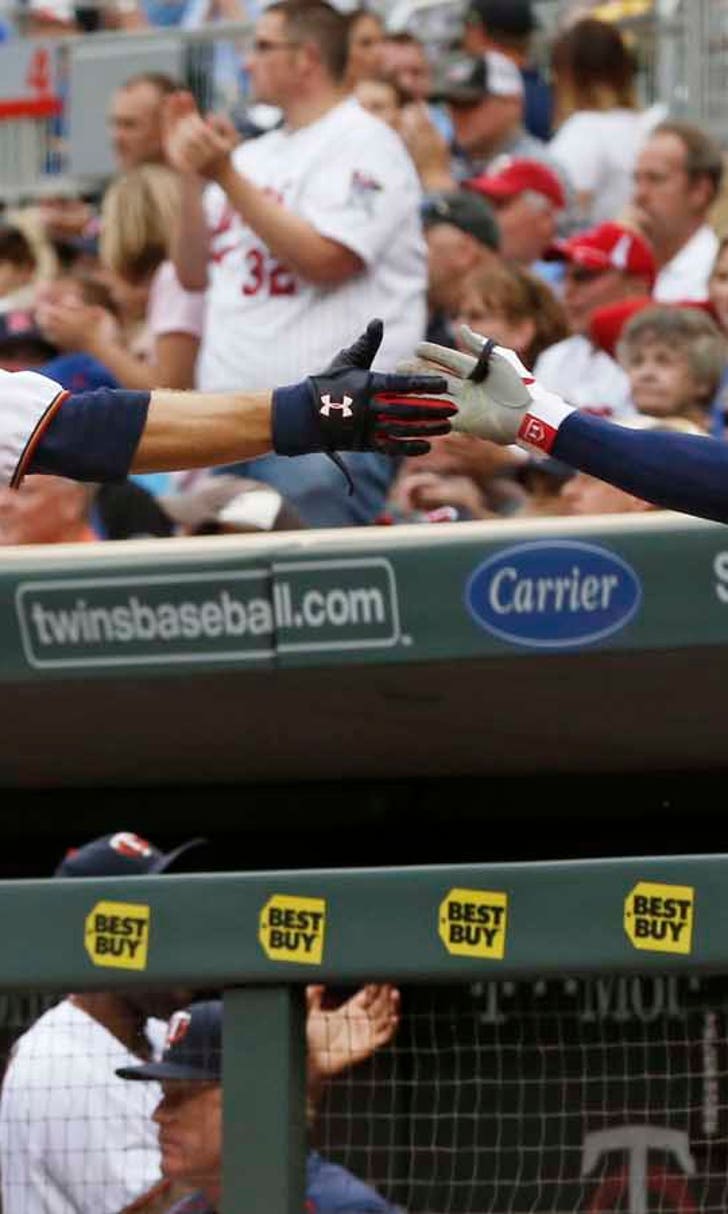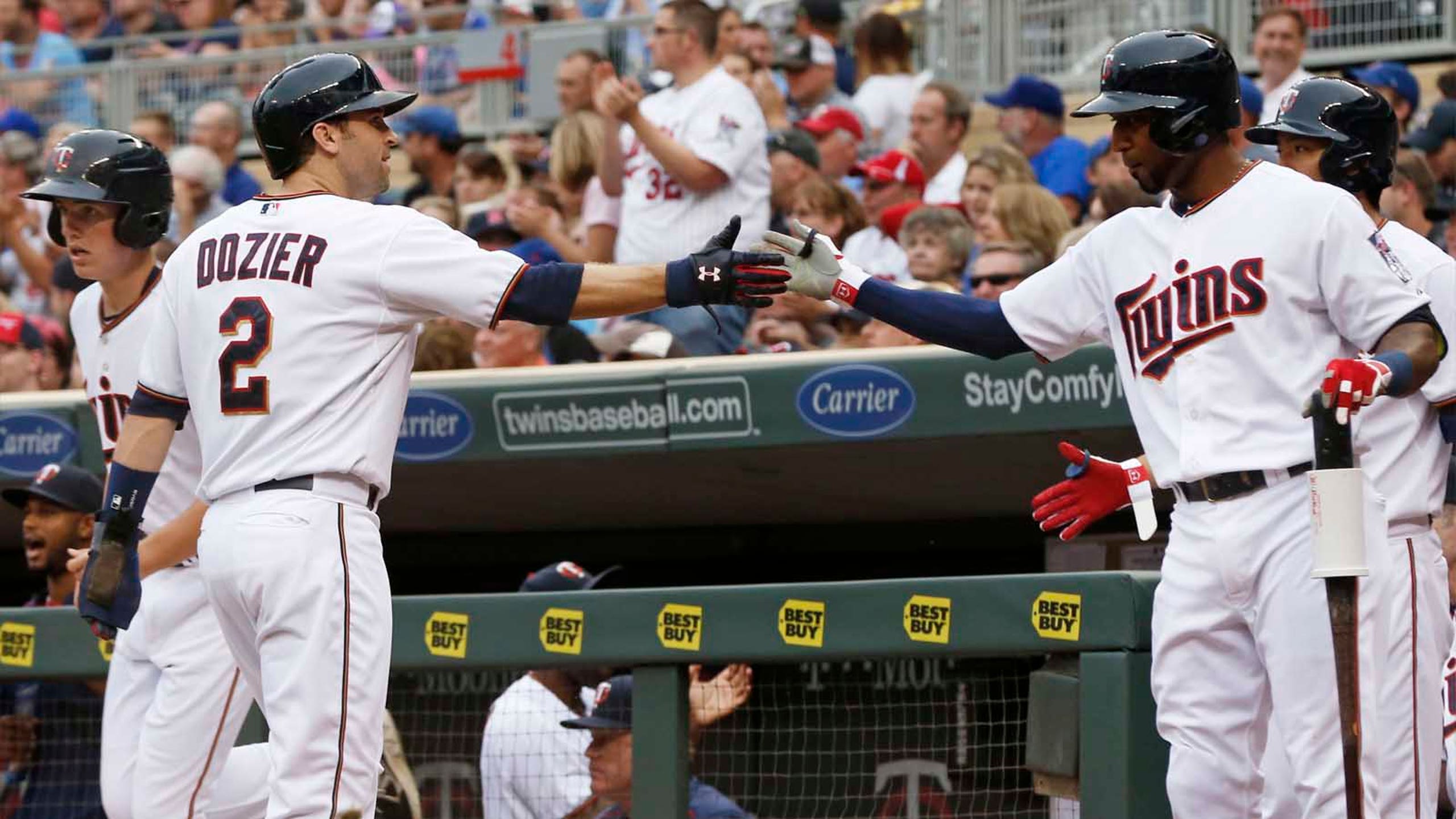 Twins breeze to interleague victory over Cubs
BY foxsports • June 19, 2015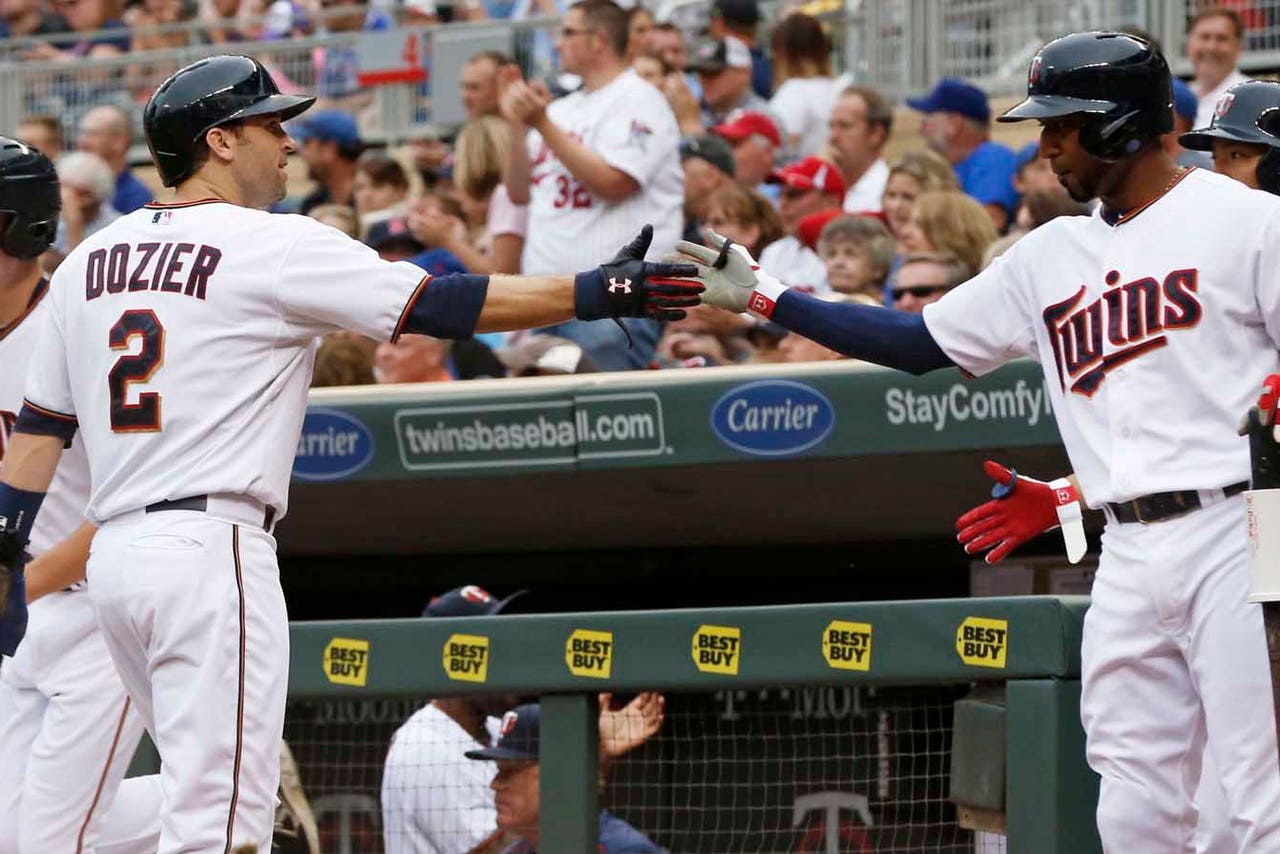 MINNEAPOLIS (AP) -- The first half of June for Trevor Plouffe and the rest of the Minnesota Twins was quite the swoon.
This week, they have taken a few steps toward recovery.
Phil Hughes held the Chicago Cubs to two hits over eight innings, Plouffe doubled twice and drove in four runs and the Twins breezed to a 7-2 victory Friday night.
"We're over struggling. We don't want to do that anymore. We want to score some runs," said Plouffe, who moved into the team lead with 38 RBI.
Brian Dozier and Eddie Rosario had two hits each and scored twice and Eduardo Escobar drove in a run and hit one of six doubles by the Twins, who won for the third straight time after losing 11 of their first 15 games in June. They are 23-12 at home, tied for the best mark in the league with Toronto.
During the first half of the month, the Twins averaged a mere 2.47 runs per game. Plouffe's batting average was one of a bunch that took a big dive.
"I knew that something like that was coming. It just happens during the season," Plouffe said, citing insight from hitting coach Tom Brunansky about shortening slumps as a sign of progress: "It took me a couple of weeks. Maybe a couple years ago that might've taken a month."
Anthony Rizzo homered twice for the Cubs, including in the ninth against reliever J.R. Graham after manager Paul Molitor pulled Hughes after 95 pitches. After Rizzo's leadoff shot in the fourth, Hughes retired the last 15 batters he faced, working quickly against the free-swinging Cubs.
Hughes, who has given up a league-high-tying 16 home runs, has tried to work on incorporating a changeup into his arsenal without worrying about his velocity as much.
"It's not what I can be and it's not my best, but it was good to get me through a pretty good lineup," said Hughes (5-6), who struck out four without a walk for his first win in his last four turns.
The Twins stretched their errorless streak to eight straight games. Rosario made a slick running catch to the warning track in right on a drive by Castro to end the seventh, and they were flawless in the field.
The Twins met Kyle Hendricks (2-3) with three straight singles in the first inning and never stopped.
Hendricks, though, had no help behind him.
Shortstop Starlin Castro let a right-to-him ground ball hit by Plouffe get between his legs with the bases loaded while one run scored. Then, while Castro stared and sulked with the ball still in his glove, Rosario raced home, too. Hendricks flashed Castro an incredulous look, yelling at him to try to get his attention.
"I have no excuse for that," Castro said. "That kind of thing can't happen again."
Rosario has impressed the Twins with his instincts and hustle, whether it's making the right read on the bases or in the field. The rookie is hitting .284 with 10 extra-base hits in 116 at-bats, which doesn't hurt his cause, either.
"I like those plays. They can be a little bit of momentum shifters for you," Molitor said.
Cubs manager Joe Maddon saw that, too.
"If the other team feels an edge, so be it, but you can't permit it to cut into your will that particular night," he said.
Catcher Miguel Montero's throwing error in the sixth led to another run for the Twins. Hendricks has failed to finish six innings in nine of his 13 starts this year, including his last three turns. He allowed 11 hits and a walk while being charged with six earned runs and striking out only one.
Quiet debut: Twins CF Byron Buxton dropped to 2 for 20 since being recalled from Double-A Chattanooga, but Molitor said he hadn't considered giving the organization's top prospect a rest yet.
"I don't think it's defeating him," Molitor said. "He still brings an element out there."
Trainer's room: Twins RHP Ricky Nolasco, fitted for an orthotic to help his ailing right ankle that landed him on the DL two weeks ago, will start a throwing program Wednesday.
Up next: The Cubs will send LHP Jon Lester to the mound on Saturday afternoon, opposite RHP Trevor May. Lester struck out eight in a complete-game shutout in his last start against the Twins, with Oakland on Aug. 7, 2014. May has a 3.35 ERA and only five walks with 34 strikeouts in his last six turns.
---