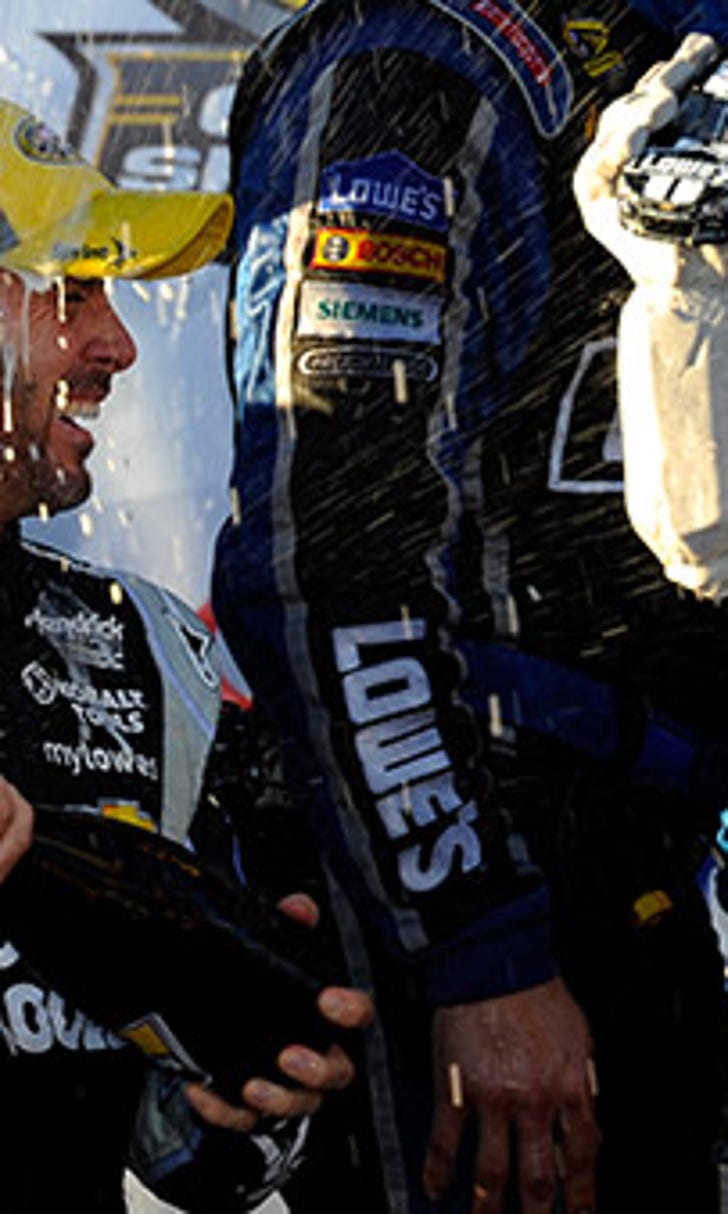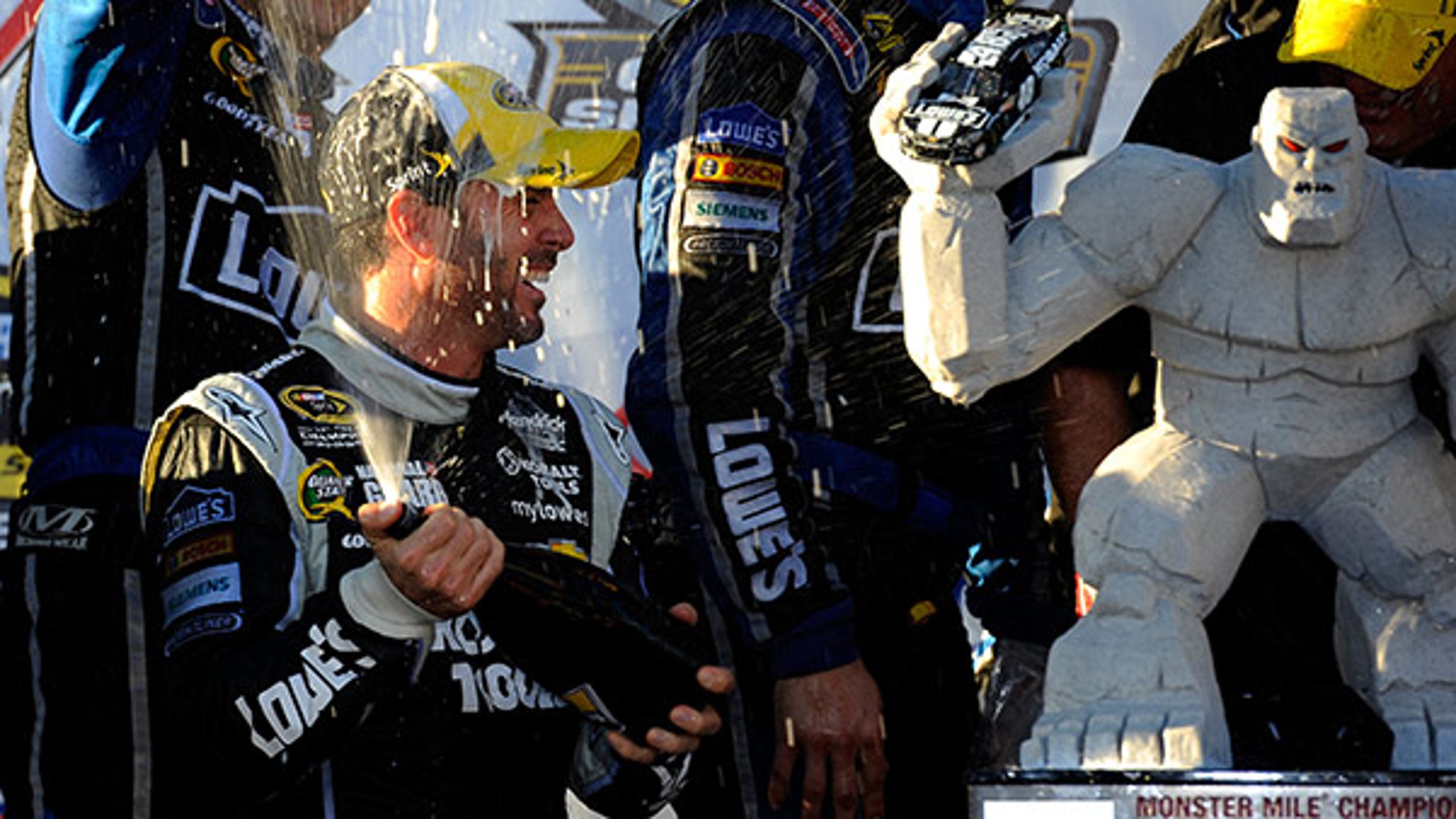 Tweets Of The Week: Johnson Responds To The Haters
BY foxsports • September 30, 2013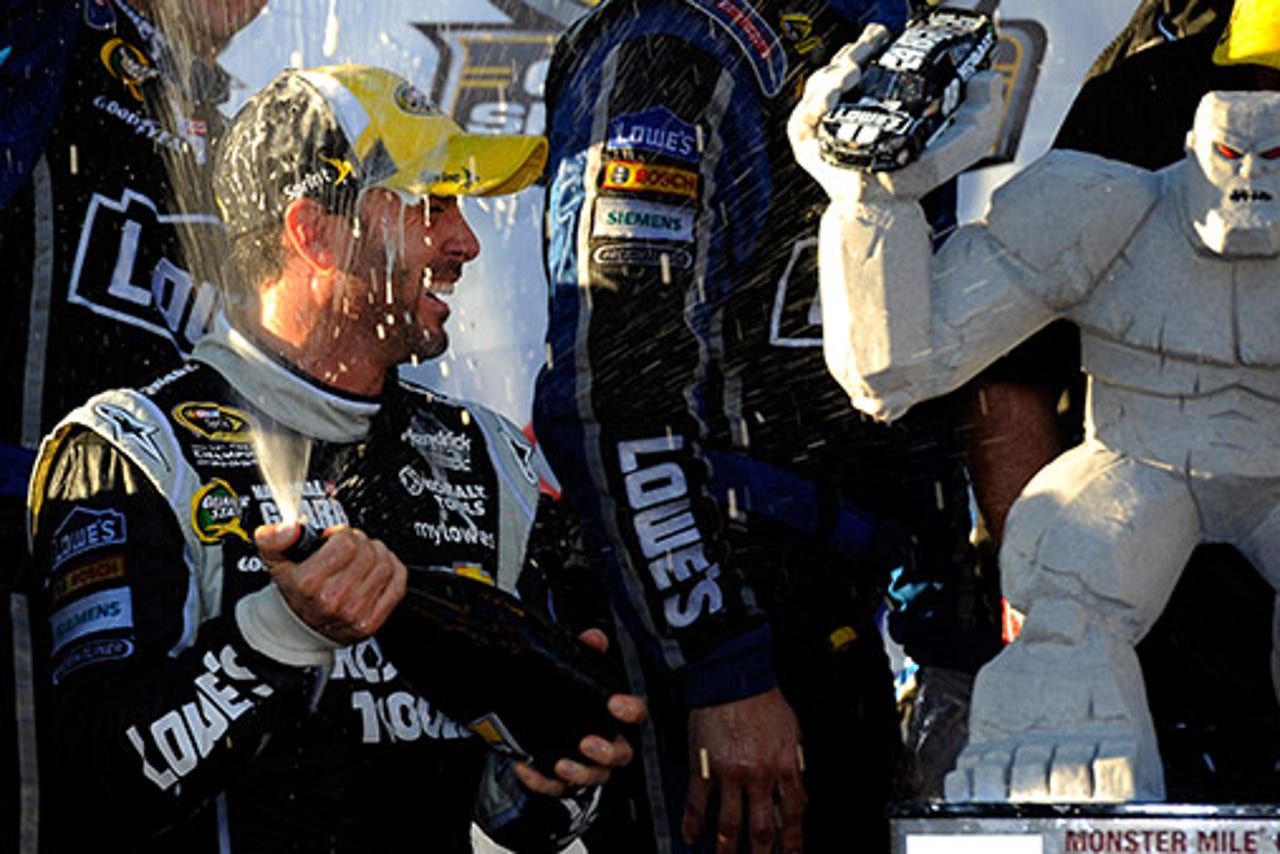 (Photo by Jared C. Tilton/Getty Images)
You know the story. Jimmie Johnson wins a race and the haters come out in full force. Monday was no different and Five-Time was firing back.
Are you efing kidding me. @JoAnn714: When are you going to pay DALE JR back for helping you win?? Sunday was the perfect time to do it...

— Jimmie Johnson (@JimmieJohnson) September 30, 2013
Yep, there is no way we are a good team. "@BowlingRM: JJ ( cheated , but hey nascar wants u to win so they bend all the rules for u $$$)"

— Jimmie Johnson (@JimmieJohnson) September 30, 2013
Elsewhere, there was a lot of child's play going on this weekend.
Greg Biffle's dog is way cooler than your dog.
Dave Rogers isn't just a good crew chief, he's also a poet and Samantha Busch knows it.
Kurt Busch was already having a bad day. Then it got worse.
Not the day we wanted or needed. Shot ourselves in the foot w/ rt rear hub issue & setup choices, only went down hill frm there. #frustrated

— Kurt Busch (@KurtBusch) September 29, 2013
Landon Cassill unveiled a pink car for a good cause.
And we're not really sure what to even say about this one from Brad Keselowski.
---